You'll know that your decision about where to stay in Bangkok is crucial if you've ever been to the Thai capital. Even if you're able to get by using the city's BTS and MRT systems, as I generally am, distances within the city can make unnecessary commuting hellish, at best.
Below, after mentioning some cheap Bangkok hotels (including great-value luxury properties) I enjoy calling home in Thailand's City of Angels, I'll also provide advice on where to stay during longer-term trips. The process of renting an apartment in Bangkok is at once extremely straightforward and needlessly bureaucratic.
Whether you're looking for recommendations on the best neighborhoods in Bangkok, or actually need tips on specific hotels and guest houses where you can stay, you're in the right place.
A Simple Way to Think of Bangkok
When you're pondering where to stay in Bangkok, it's helpful to get a basic idea of the lay of the land. The first way to divide the city is between the Old City (which makes up must of its western half, and which is bifurcated by the Chao Phraya River) and the New City, which comprises its eastern central districts. Importantly, most of the parts of Bangkok where you're likely to spend time are neither too far north or too far south.
Further dividing these sectors, you can think of the Old City primarily as Rattanakosin, the island on the east bank of the Chao Phraya, where most of the historical places to visit in Bangkok (such as the Grand Palace and Wat Pho) are located. Thonburi, which sits to the river's west, is more "authentic," but also has fewer attractions. The most important areas of the New City, meanwhile, are the shopping district of Siam, the business district of Sathorn and the mixed-used districts of Sukhumvit (which sits to Siam's south east) and Silom (which is just to the west of Sathorn); Lumphini Park (Bangkok's answer to Central Park) sits sandwiched between the four.
The Best Bangkok Neighborhoods (for Travelers and Expats Alike)
Sathorn
Whether you choose the best hotels in Sathorn like the Eastin Grande Hotel Sathorn, or rent Airbnbs in residential nooks like Suan Phlu and Yen Akat, this business-district-by-day is delightfully homey during off-peak periods. That's part of why I called it home during my last stint living in Bangkok—I am definitely biased when it comes to this part of Bangkok. In particular, my old home soi of Suan Phlu Soi 8 is an amazing street food hub, especially if you can speak some Thai!
Silom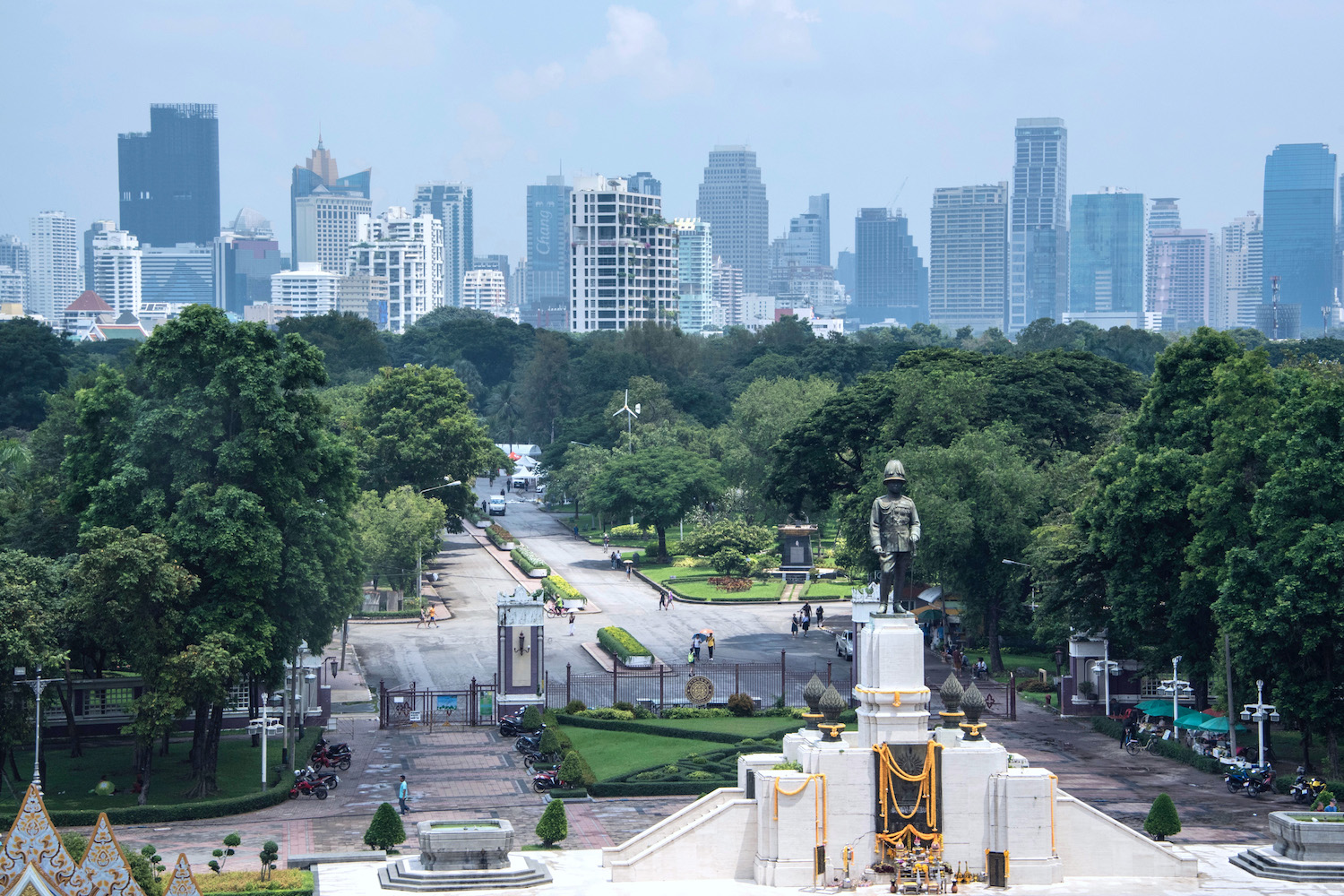 Silom has a reputation for being seedy and gay (though Patpong Night Market—and its "ping pong shows"—alone proves there's plenty of sketch factor to be had, no matter which team you play for). To be sure, I have less of an appetite for such things the older I get, which is why I tend to recommend quieter areas when suggesting where to stay in Silom, be that the luxurious Le Meridien Hotel on Soi Surawong, or apartments and guest houses along Soi Sala Daeng.
Rattanakosin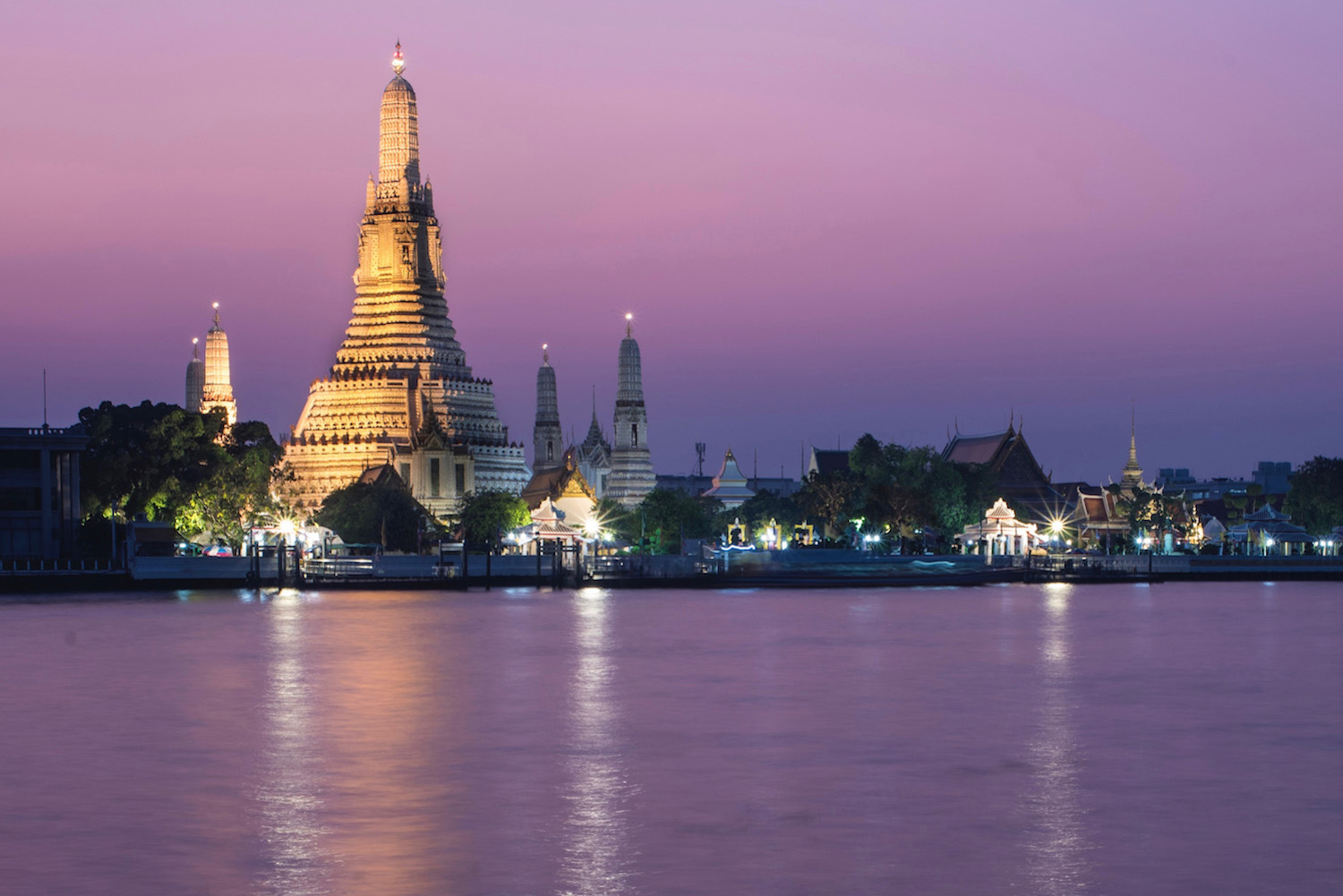 I would venture to say that the old city of Rattanakosin (with the possible exception of backpacker haven/grown-person hell Khao San Road) is not hugely popular on people's lists of where to stay in Bangkok. However, I do really love boutique riverside properties such as Sala Rattanakosin, as well as the many Airbnbs housed within old Chinese-style shophouses in Yaowarat. Moreover, if you head north of Khao San into the Dusit area, you can find more tolerable places to stay!
Thonburi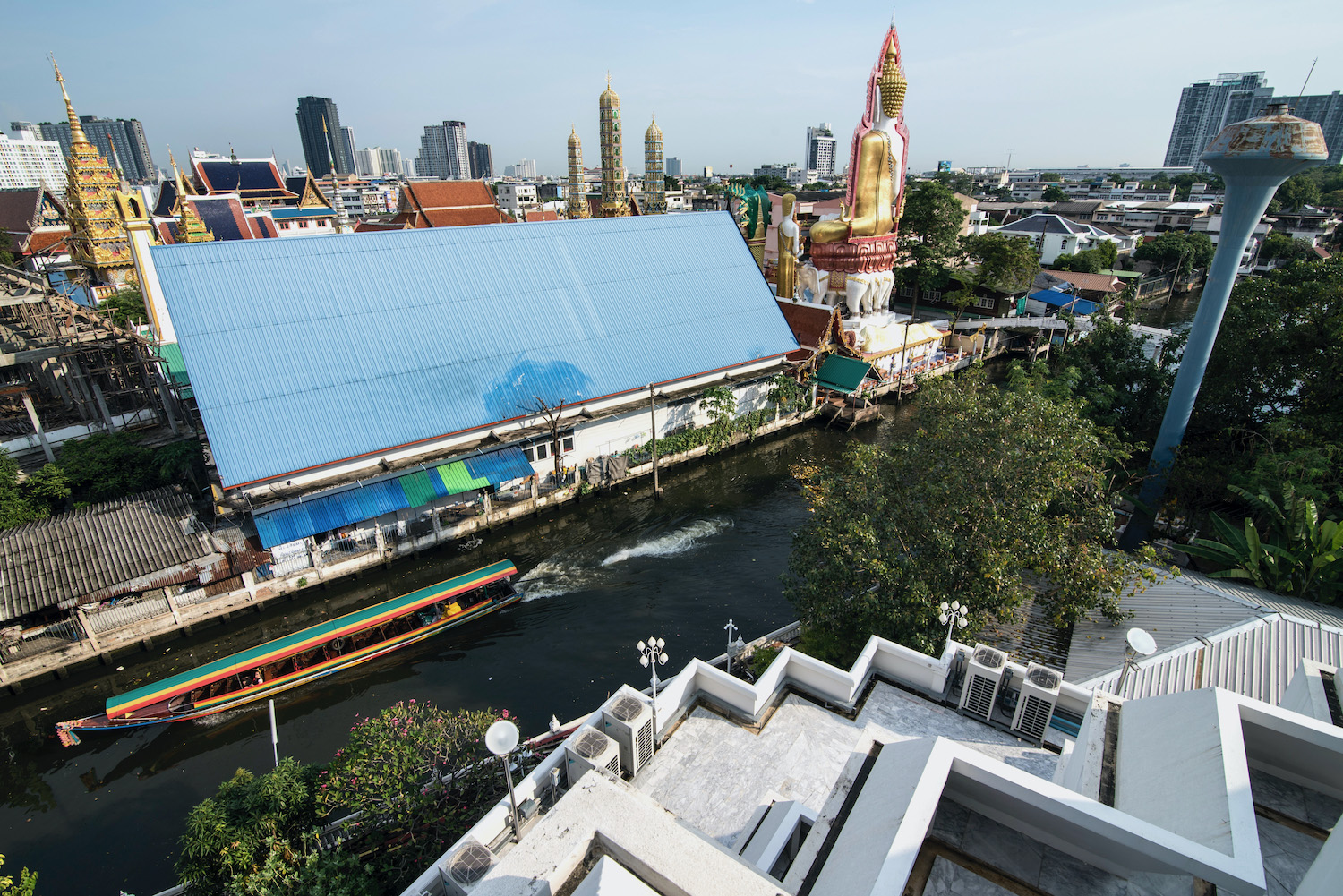 Speaking of authentic Bangkok neighborhoods, you don't really get much more authentic than Thonburi on the west bank of the Chao Phraya River. Of course, here you have a choice. Rustic homestays like Canal Next Door allow you to live life like locals literally along the khlong (canals) that sub-divided this part of Bangkok. On the other hand, many of the luxury condos along the BTS SkyTrain line have been converted into Airbnb apartments, and make for convenient if quiet urban lodgings.
Other Bangkok Neighborhoods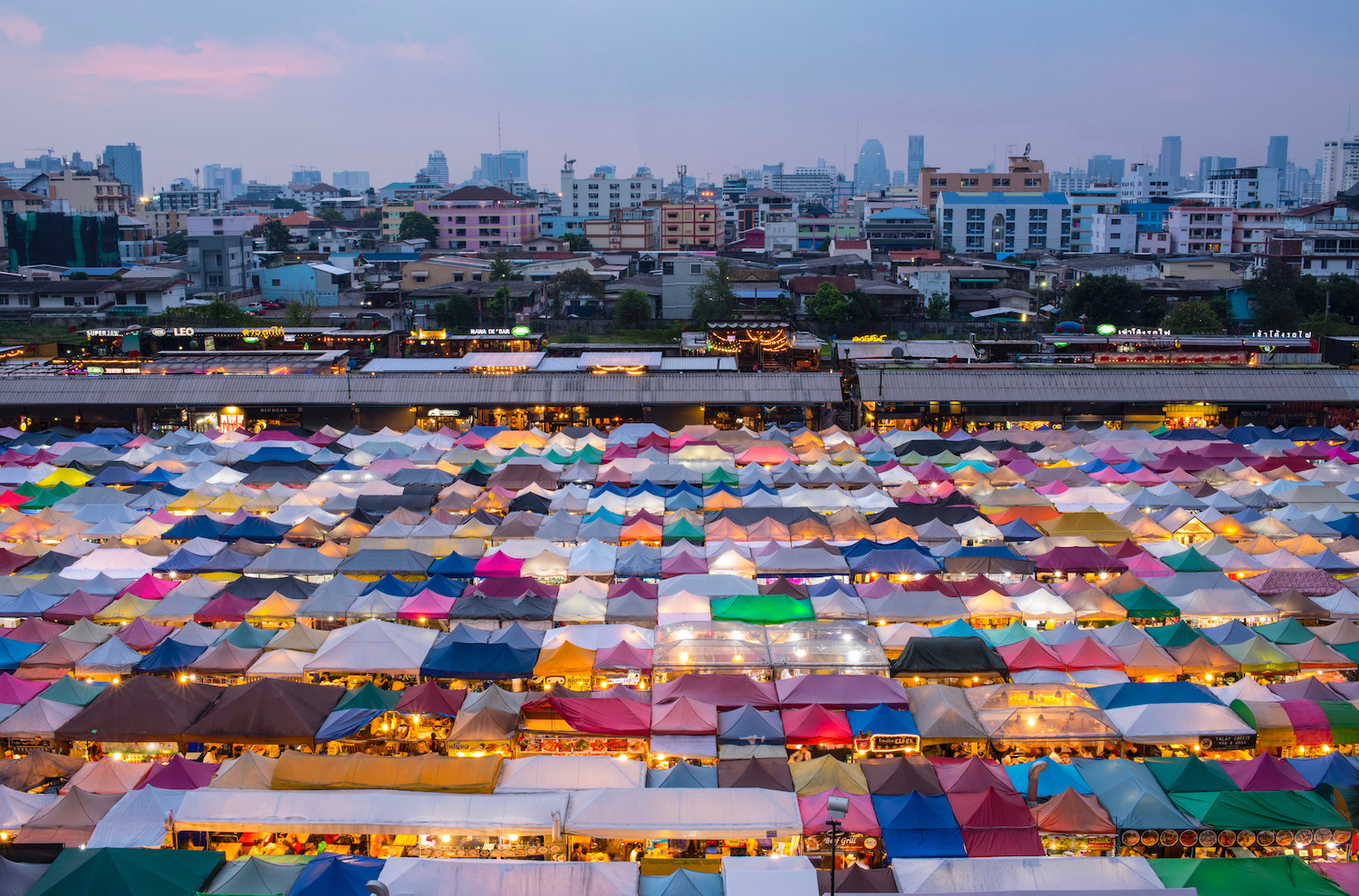 Of course, places to stay in Bangkok extend far beyond the major areas I've listed above. If you want to be in the city center but away from most of Bangkok's action, you can stay in Phaya Thai or Lang Suan, which are just west of the Airport Rail Link and just north of Lumphini Park, respectively, but are quiet and residential. Some travelers simply opt to stay on the outskirts of town, meanwhile, whether near the aforementioned western limits of the Bangkok's public transit in Thonburi, or in its eastern and north extremities near stations such as On Nut or Phra Ram 9, respectively.

Accommodation Types in Bangkok
Whether you're looking for the cheapest place to stay in Bangkok or simply the most authentic, most Bangkok accommodation falls into one of the following categories:
Hotels: From simple hotels such as Diamond City Hotel near the Airport Rail Link, to luxurious properties such as the So Sofitel Bangkok that rises above Lumphini Park
Villas: Stay right on the river at the opulent Chakrabongse Villas, which are all just steps from Old City attractions
Hostels: Bangkok hostels won't save you much cash compare to budget hotels, though some travelers prefer the social environment of Bed Station on Khao San Road or The Posh Phaya Thai
Airbnbs: If you're on the hunt for apartments in Bangkok (short- to medium-term ones, anyway), this is the best place to search
Staying in Bangkok Long-Term
Finding long term rentals in Bangkok isn't necessarily difficult, although you do need to have a bit of luck. When I moved to Bangkok (the second time), for example, the business partner of a guy I met—platonically—on Grindr needed an awesome apartment taken off his hands. This saved me both from having to search, as well as from having to find an agent, who usually takes a certain percentage of monthly rent (paid by you, naturally) as a fee.
If you don't want to have to sign a contract or otherwise procure Bangkok accommodation formally, many Airbnb properties offer generous monthly discounts. Another option is either to look on Craigslist, or to peruse Facebook for Bangkok expat groups. As far as how to extend your Thailand tourist visa? Well, I never really got the hang of that. If I'm honest, I just got in the habit of leaving the Kingdom at least once every 30 days!
Other FAQ About Where to Stay in Bangkok
Which part of Bangkok is best to stay?
Personally, I prefer staying in Bangkok's "new city" (in other words, the part with skyscrapers) as opposed to in the older part of the city, namely in the Sala Daeng area near Sala Daeng Station and in Lang Suan just north of Lumphini Park. However, when I do stay in the old city, I prefer Yaowarat (Chinatown) or the riverfront area near Wat Pho, as opposed to Khao San Road.
Where should I not stay in Bangkok?
I cannot recommend strongly enough that you avoid staying on Khao San Road. In addition, I'm not really a fan of Sukhumvit Road; if you do stay in the modern part of Bangkok, I think the Silom and Sathorn areas (near BTS Saladaeng, Chong Nonsi, Surasak and Saphan Taksin, plus MRT Sam Yan, Silom and Lumphini) are your best bet.
Is Sukhumvit safe?
Sukhumvit is relatively safe, so long as you don't wander around outside alone at all hours of the night, drunk or on something else. On the other hand, I wouldn't exactly call myself a fan of Sukhumvit, which is seedy, crowded and overpriced in spite of both these negative factors.
The Bottom Line
Deciding where to stay in Bangkok can be confusing if you've never been to the city, but I've got you covered. After choosing a general area of the city (i.e. Old or New Bangkok), choose whether you want to stay in the historical districts of Rattanakosin or Thonburi, or in Siam, Silom, Sukhumvit or Sathorn within the newer part of the city. If you don't take the specific hotel, villa and hostel recommendations I've mentioned, consider searching Airbnb for an apartment. Much of the advice I've give here (which is intended for short-term travelers) can also apply to long-term stays. No matter why you're here, welcome to my favorite city in the world!