The topic of Thailand visa for US citizens has never been a particularly interesting or complicated one. I imagine this will change, however, as coronavirus loosens its grip on the world.
While waiting for that to happen, you can sit back, relax and get up-to-speed with where things are right now. With any luck, entering Thailand (at least for you) will be the same after coronavirus abates as it would've been before!
Most US Citizens Don't (Or Didn't) Need a Visa
The truth about Thailand visa for US citizens, at least prior to the coronavirus crisis, is that the majority of us didn't need one. If you're entering Thailand as a tourist and plan to spend less than 30 days in the Kingdom, you (and citizens of dozens of other countries) will get a stamp permitting you to do so when you present yourself at any international airport. (At land borders, this is just 14 days).
Citizens of many other countries (China and India spring to mind) can purchase a Thailand visa on arrival for around 2,000 Baht. However, this post is designed with Americans in mind, so I won't go into further detail regarding that process. Additionally, I'll refrain from giving further commentary RE: coronavirus until later in this article.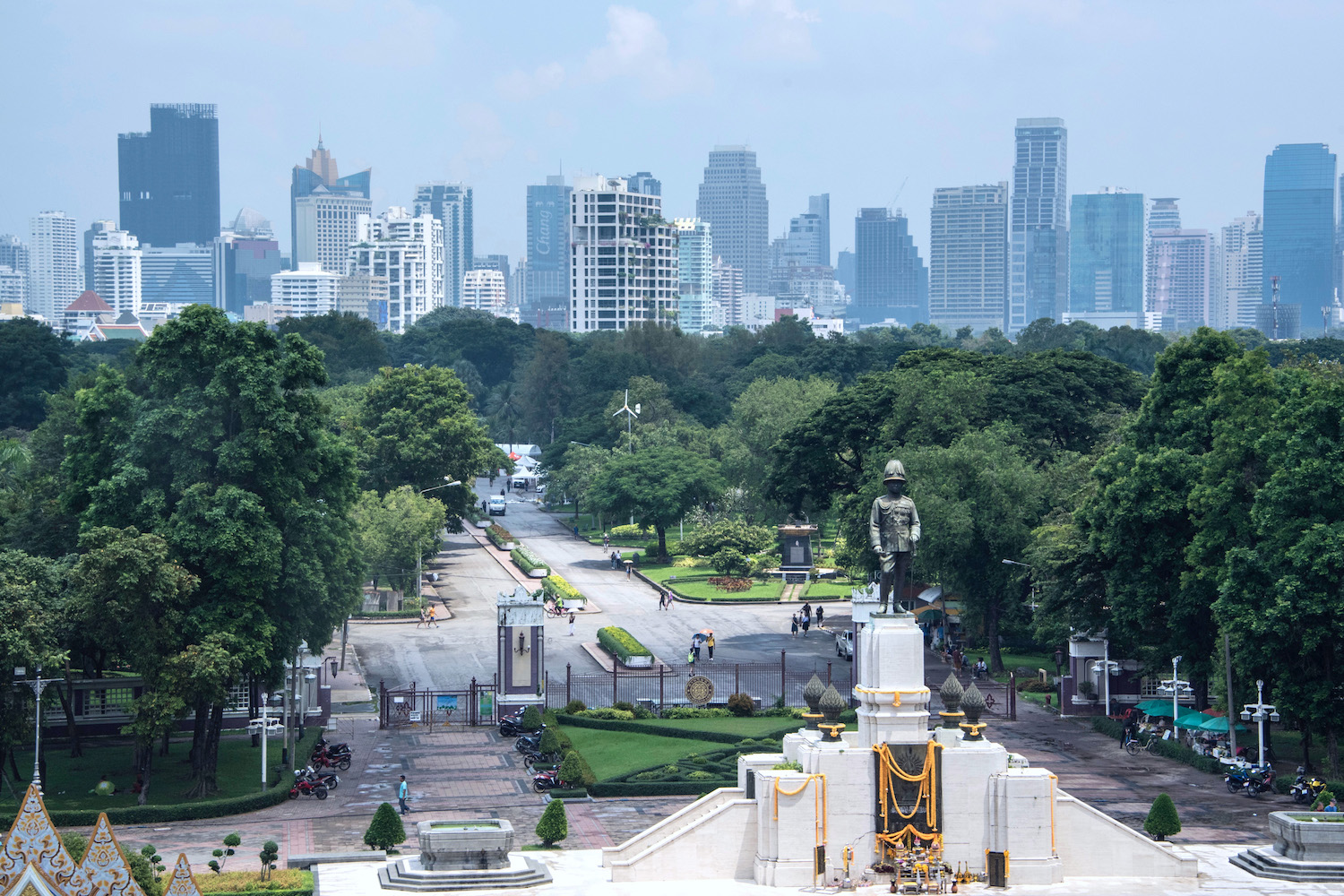 Common Thailand Visa Types
Tourist Visa
This section really only applies to travelers seeking a long-stay Thailand tourist visa, i.e. one you need to apply for at a Thai embassy or consulate prior to departing on your trip. Although it has been possible, historically, to get a 6-month Thailand tourist visa (TR Visa), most tourist visas issued at embassies abroad last just 90 days (or, in some cases, only 60 days), with the possibility to extend another 30, 60 or 90 in-country before expiration.
Business or Work Visa
Probably the most popular type of Thailand visa for US citizens (at least those who aren't over the age of 50 or who aren't getting hitched) are visas for working or doing business. If you plan to work for a Thai company, you will need a Work Permit, while a more general Non-Immigrant B Visa (which is the first step to eventually getting a Thailand work permit) authorizes you to carry out business transactions within the Kingdom. Note that you don't need a work visa for certain non-tourism activities, such as medical tourism or MICE.
Education Visa
Whether you plan to start learning Thai in Bangkok or want to work toward a degree at a university in Thailand, the Non-Immigrant ED Visa is the document you'll need. I personally had this when I studied Thai, and in addition to the fact that it was a pain to get, I actually got stopped more at the border when I had it than when I was doing visa runs. Food for thought, assuming you aren't planning to enroll at a university.
Retiree Visa
Assuming you're over 50 and have an income of over 65,000 Baht per month, the Thailand visa for US citizens most relevant for you will likely be the Retiree Visa, aka the Non-Immigrant O-X Long Stay Visa. Note that although this visa allows you to stay in the Kingdom long-term, you aren't able to accept even part-time work if you have it, although you can study Thai language or take Muay Thai classes.
Spouse Visa
Planning on marrying a Thai person? While it would be nice to imagine that love (or money, or some combination thereof) is all you'd need to reside in Thailand indefinitely, you will also need to obtain a Non-Immigrant O Visa, which allows you to stay in Thailand long-term. Note that while you can work on a Thailand marriage visa if you can find a company to sponsor your work permit, foreigners cannot become Thai citizens, no matter how long they stay in the Kingdom.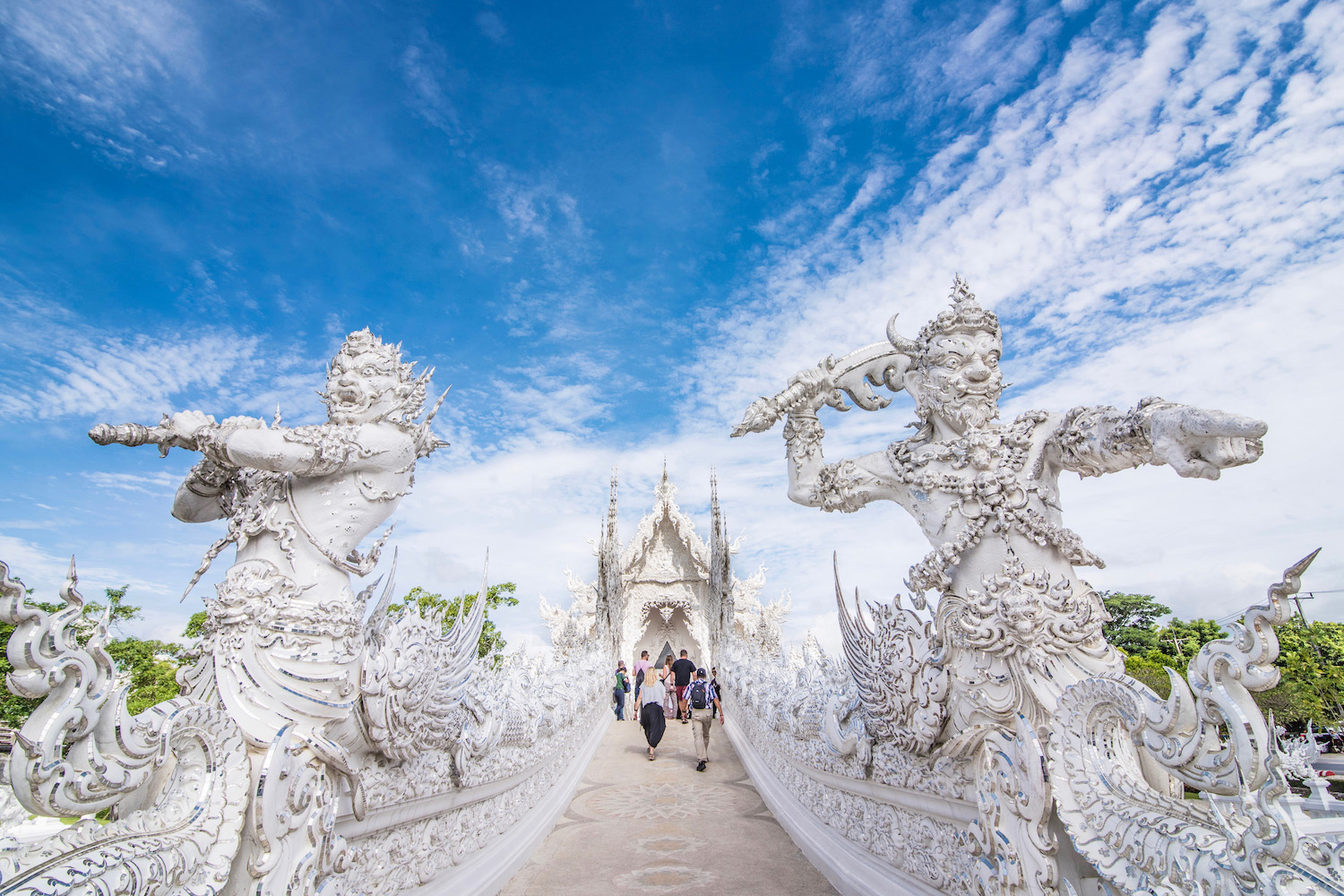 Extending Your Thailand Visa
Officially, a process exists by which you can extend all sorts of visas, including visa exemption stamps. This involves presenting yourself to local authorities, be it at the main Bangkok immigration office in Chaeng Watthana, or at smaller regional centers, filling out some paperwork and then paying a fee in order to extend your visas. (This is for tourists: People who hold other visas don't need to extend, but do need to participate in what's called "90-day reporting.")
In practical, however, at least where the topic of Thailand visa for US citizens is concerned, this doesn't usually occur. Rather, tourists (or Americans who aren't working full-time in Thailand) will usually book a flight to a neighboring country, stay a few nights (less than this is unadvisable) and present themselves at the border again, thereby restarting the 30-day exemption period.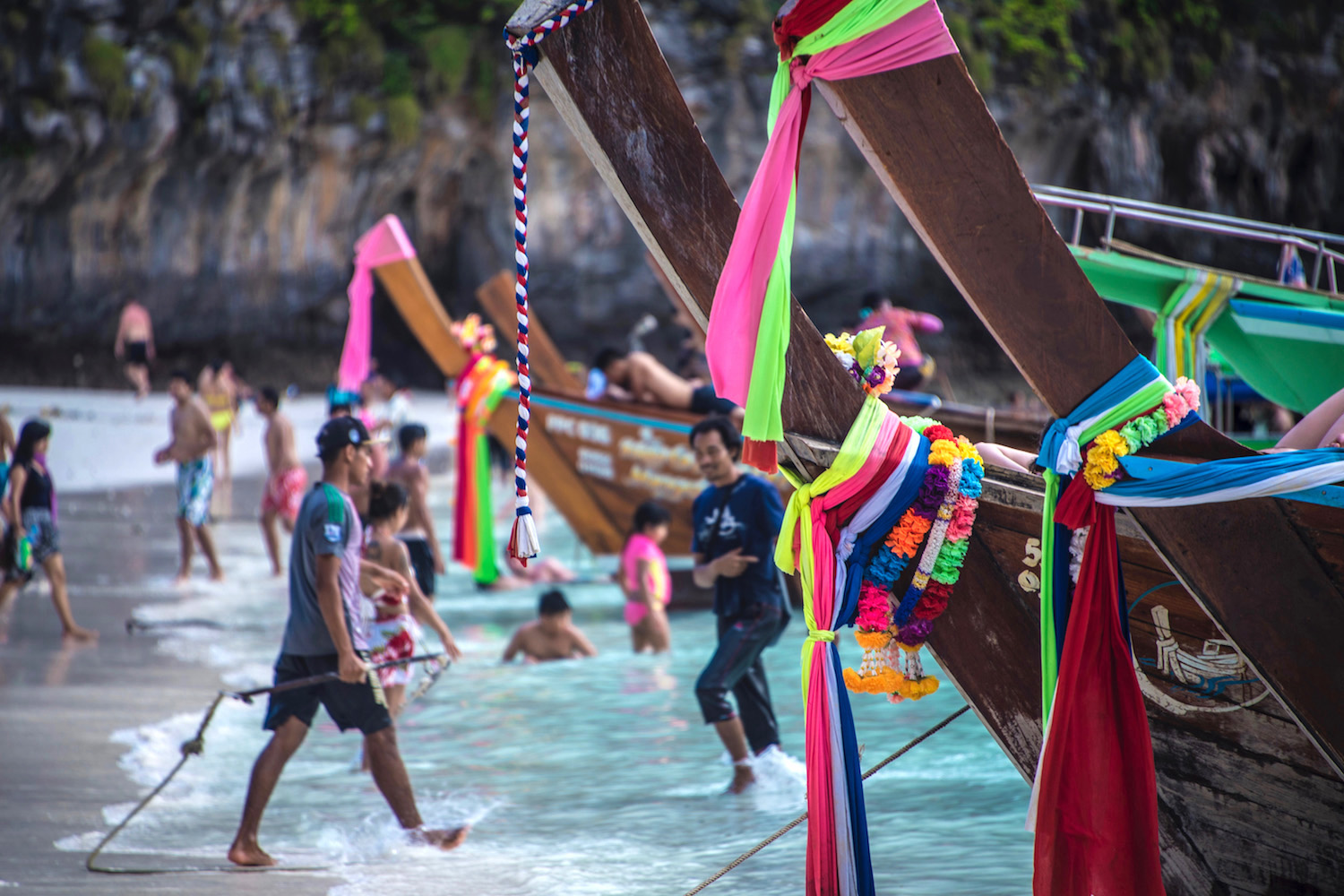 Other FAQ About Thailand Visas
Can I get a 90 day tourist visa for Thailand?
You can obtain a visa to stay in Thailand for 90 days, but it's sort of a tricky process. Namely, a single-entry Thailand tourist visa is actually only "automatically" good for 60 days. Before the 60th day, you'll need to visit an immigration counter (such as at Chaeng Watthana north of Bangkok) to extend your visa to its full 90 days.
What visas are available for Thailand?
People who wish to travel to Thailand can get any number of visas. These include, but are not limited to the following: Tourist visa; education visa; business visa; employment visa; retirement visa; and marriage visa.
Can I stay in Thailand for six months?
There are many ways to remain in Thailand, legally, for six months or longer. While some travelers will do this with a long-stay work or study visa, others will exit the country every 30 days on a "visa run," although this can be riskier in the post-covid era.
The Bottom Line
Getting a Thailand visa for US citizens has been easy, at least historically speaking. The majority of people visiting Thailand solely for tourist, in fact, didn't need a visa at all—we could enter the Kingdom simply by turning up at the border. Although this remains true for tourist entries, it can be complicated to get a visa for studying or working in Thailand. No matter what happens, I would encourage you to stay up-to-date with all my Thailand travel advice—and to consider commissioning a custom Thailand itinerary if you want to make sure you leave no stone unturned.