The topic of how many days in Bangkok you should spend is at once contentious and superfluous. This is in large part because you will visit Bangkok every time you come to Thailand—often, more than once.
To be sure, the paragraphs below not only lay out various Bangkok itinerary options, but also explain why you shouldn't stress too much about seeing and doing everything in one go. I'll also speak to my own experience of living in Bangkok, in case you consider that to be a possibility for yourself.
The tl;dr version? For most travelers, 3 days in Bangkok (at least on the first swing through) is adequate. The full story, however, is a bit more complicated than this.
Understand This About Visiting Bangkok
Regardless of how many days in Bangkok you think you're going to spend, understand one important fact: You are likely to return to Bangkok at the end of your Thailand trip and, since you'll almost certainly start it there, you'll therefore have a "second chance" to explore the City of Angels. From this conclusion, you can draw at least two complementary by divergent others.
The first is that if you miss some of what to see in Bangkok your first go around (for example, you didn't get to have drinks at a skybar, or take that day trip to Ayutthaya), you can make up for it when you come back. The second is that you should still try to decimate your Bangkok bucket list during your first swing through the city, so that you can focus your epilogue period entirely on shopping, dining and living the high life so many local residents enjoy.
Popular Bangkok Trip Ideas
2 Days in Bangkok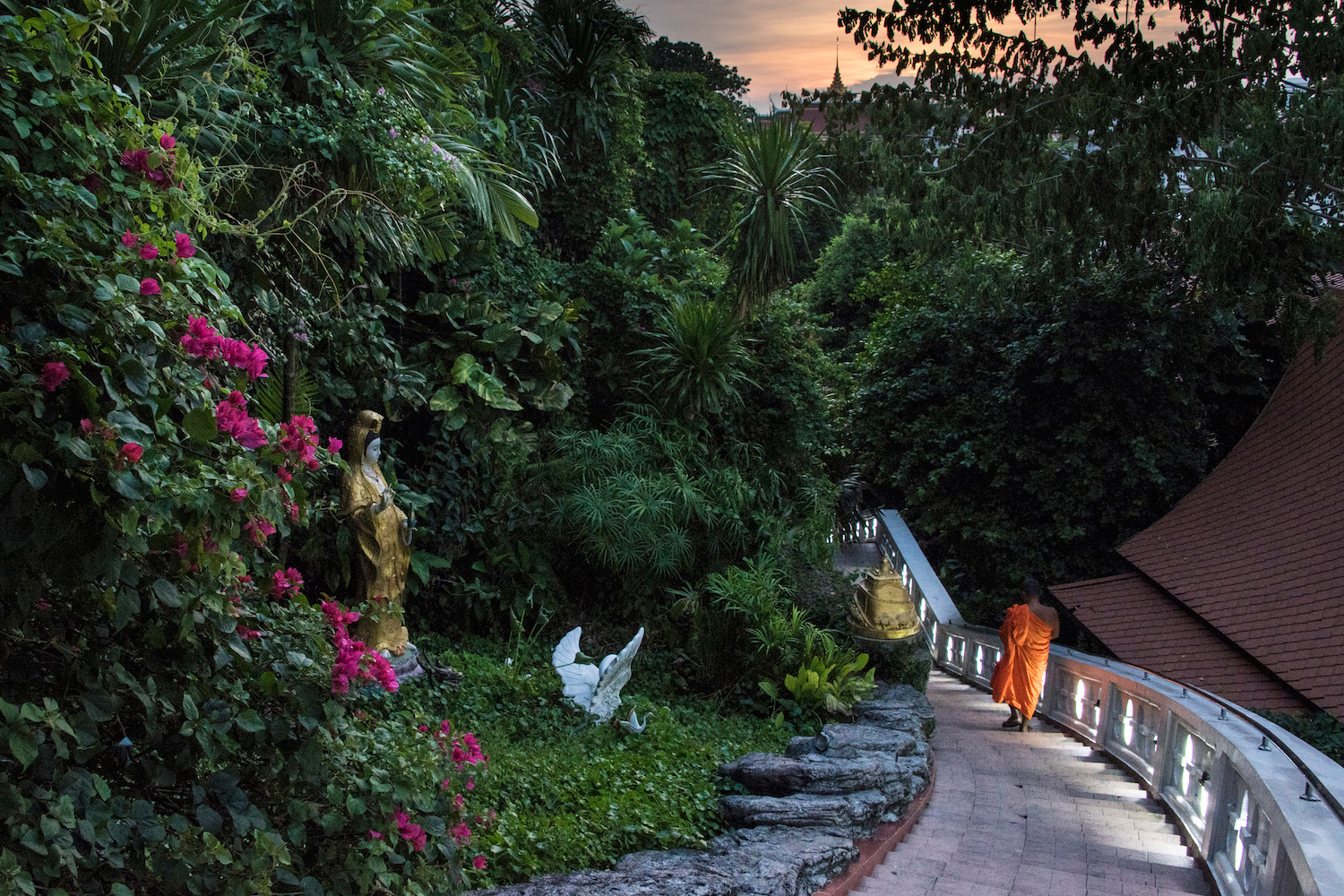 Generally speaking, my response to how long in Bangkok you should spend is "as long as possible." That's not always very long, however—some people have only a couple days. This isn't ideal, but it does allow you to get a taste of the city: Both Rattanakosin, the ancient area along the Chao Phraya River where the Grand Palace stands; and modern Siam, Silom or Sukhumvit, home to shopping malls like Siam Paragon and CentralWorld.
3 Days in Bangkok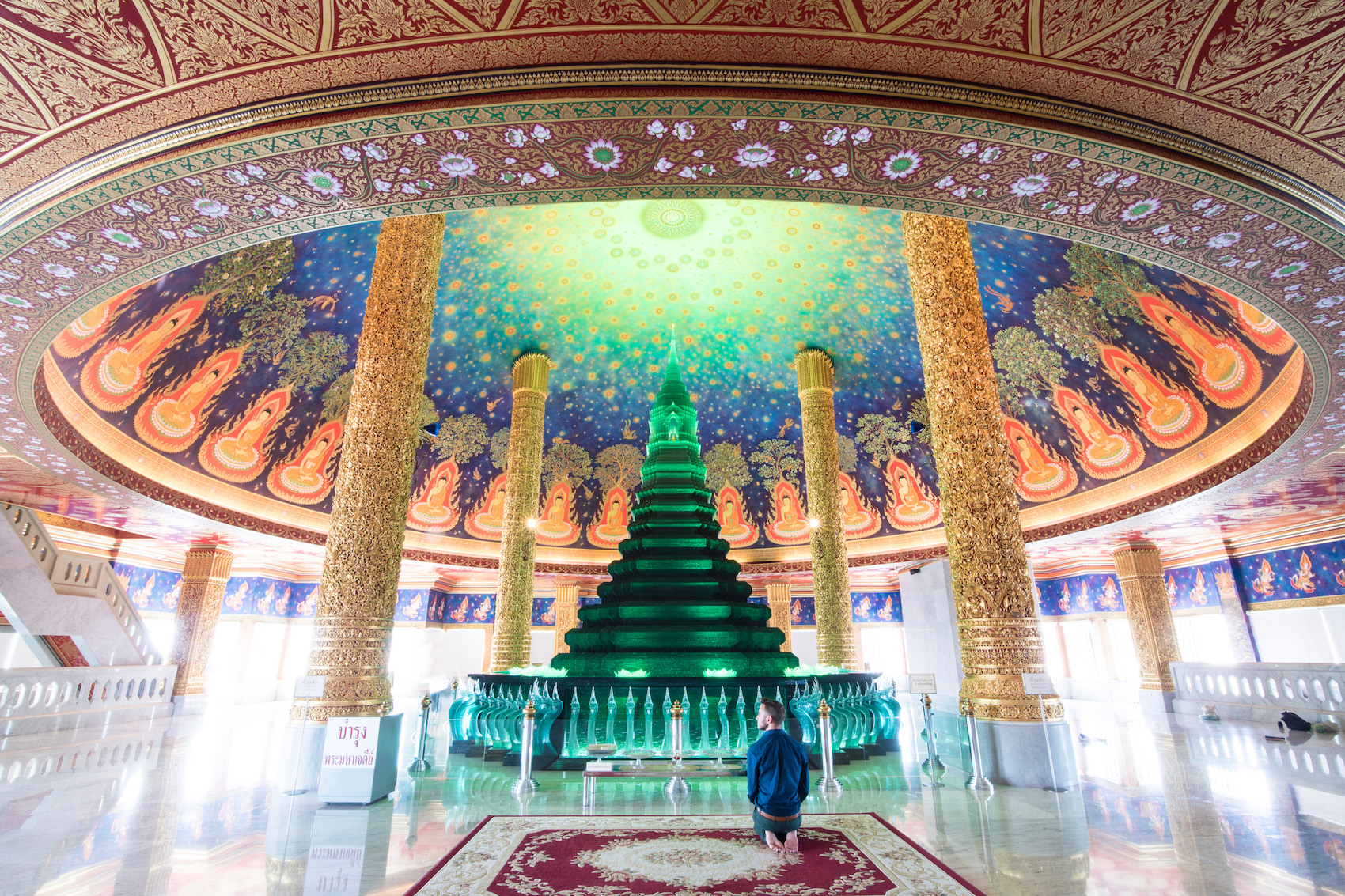 If the answer to how many days in Bangkok you spend is "a little longer," have a third day can add a lot of color to your trip. Some travelers will choose to explore the city center more deeply: Crossing the river into Thonburi, whether simply to visit Wat Arun (the Temple of Dawn) or off-the-beaten-path Wat Pak Nam. Others might delve more deeply into modern Bangkok, whether at lush Lumphini Park or inside storied Jim Thompson House.
5 Days in Bangkok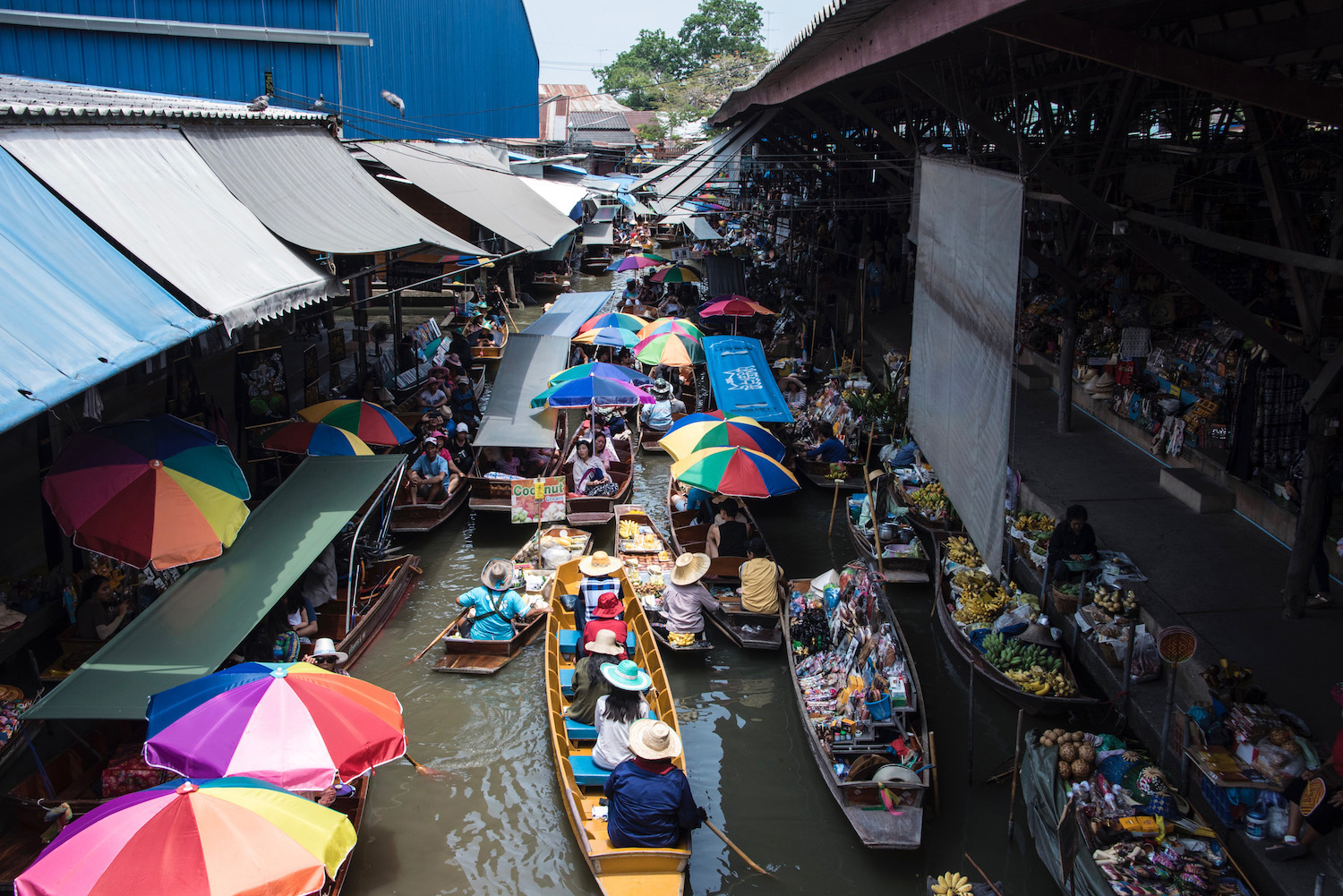 Whether your trip is three, four or five days in length, another temptation is to embark on various day trips from Bangkok. Obvious ones include the ancient former capital of Ayutthaya, or floating markets like those you find in Amphawa or Damnoen Saduak. More ambitious adventurers might try to make it all the way to lush Kanchanaburi or oceanside Pattaya, those these places are best experienced with at least one night spent there.
One Week in Bangkok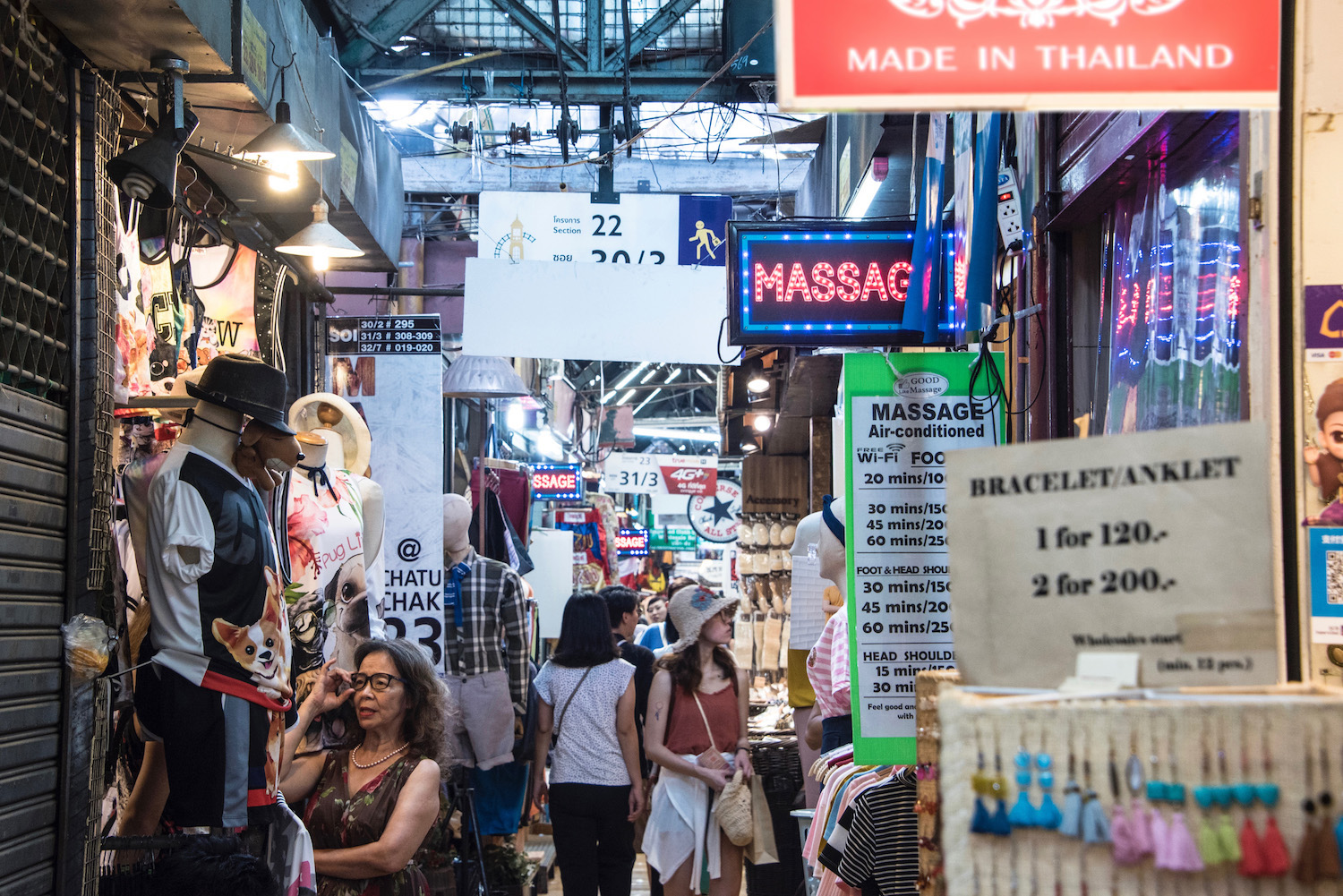 How many days in Bangkok should you spend? How about a week. In terms of what you do in Bangkok, having 6 or 7 days might lead to a deeper exploration of the city and its environs than 3, 4 or 5, rather than a broader. I'm thinking an entire evening in Yaowarat (Chinatown), instead of just a frenzied dinner there after a day in Rattanakosin. Another strategy for a week in Bangkok? Rent an Airbnb apartment and "live" there for a week.
Bangkok, at the End of Your Trip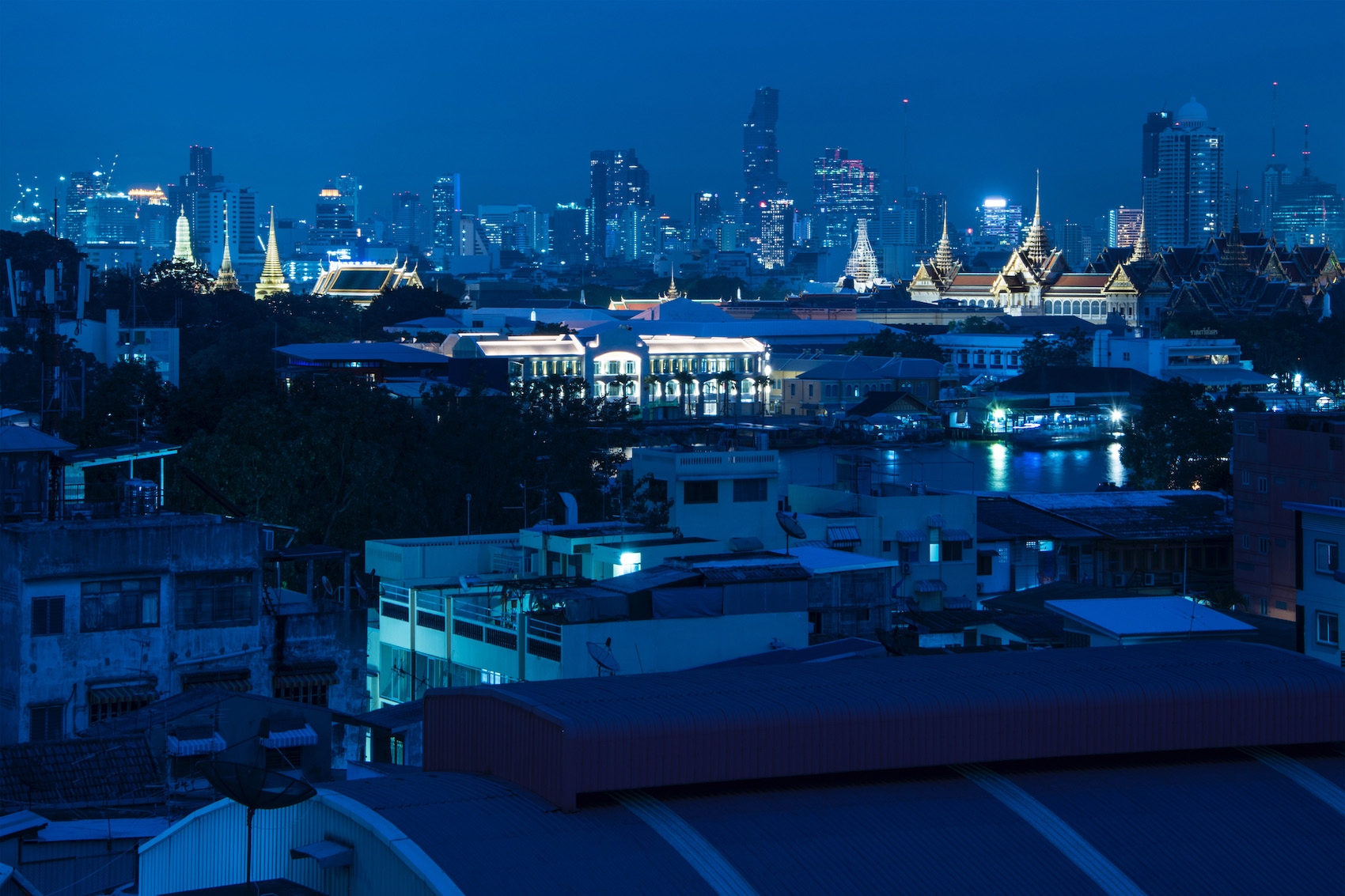 I would never recommend just one day in Bangkok, all on its own. If, on the other hand, you have a night here at the end of two weeks in Thailand, we can work with that. I usually recommend that my more retail-minded clients spend this time doing all their shopping, be that at raucous Chatuchak Weekend Market, or at Bangkok's luxurious malls. Even if you do focus on sightseeing, try to pamper yourself in some way to celebrate your trip.
What About Living in Bangkok?
The good news? I've written a detailed guide to moving to Thailand, which will cover literally all your bases. Whether you're looking for tips for finding apartments in Bangkok, information on visas and employment or simply want to remain in the Kingdom legally without having to pay exorbitant sums of money or jump through ridiculous hoops, reading it will prove very worth your while.
The better news? If you prefer not to navigate away from this post about how many days in Bangkok you should spend, I can sum up the findings of the other piece. Namely, that living in Bangkok reveals truths about the city (and indeed, about yourself) that even long tourists stays don't. I still love the city profoundly after both of my long-term stints there, but I also view it is a fundamentally different place.
Integrate Bangkok Into Your Thailand Trip
As you plan your trip to Thailand, the good news is that I've given you a priceless trip: stints in Bangkok will serve as its bookends. Here are some destinations you might want to consider visiting between them:
The Bottom Line
In spite of having written an entire post about it, I don't actually think the question of how many days in Bangkok you spend in one you should stress over. Most travelers pass through here on every trip to Thailand they take (many, more than once), which means that if you miss an attraction or experience on your next visit, you can make up for it the one after that. Moreover—and I say this from experience—Bangkok is a place that quickly feels like home to those who don't immediately detest it. You may find yourself compelled to extend your stay (in some cases, indefinitely), in which case setting a pre-determined time limit is pointless.