If you want to visit Thailand in 2021, I have good news and bad news. The good news is that Thailand began re-opening its borders to foreign visitors in the last few weeks of 2020, with a new online registration for visa-exemption on arrival launched in mid-December.
The bad news? No one knows exactly when the border will re-open in a broad way, or what form tourism in Thailand will take after months of idling, apart from a nascent long-stay visa program that, since its rollout, has evolved into a scam meant to smuggle Chinese investors into the Kingdom. The status of the industry seems to correlate only loosely with the fundamentals of Covid-19 in Thailand, which has remained mostly under control.
Regardless of when you'd like to travel to Thailand again, let alone when you expect to be able to do so, I hope you'll continue reading for up-to-the-minute information and insights.
UPDATE: As of May 2021, Thailand is dealing with a severe third wave of Covid-19, but has nonetheless maintained the possibility of allowing vaccinated tourists to enter quarantine-free (but with strings attached) as early as July. I will update this page as more information becomes available!
Will Thailand Eliminate the Quarantine in 2021?
Throughout the spring of 2021, local and international media has been buzzing about the possibility of Thailand removing quarantine requirements as early as July. At first, it seemed like this might be a nationwide project, one that would amount to a complete reversion to normal. However, it quickly became clear that any reduction or elimination of quarantine would be limited in scope, and subject to many non-quarantine restrictions.
As of May 2021, the "official" story seems to be as follows. First, quarantine has been reduced to 10 days for non-vaccinated travelers from most countries, and 7 days for vaccinated travelers. Secondly, in July 2021, the islands of Phuket and Koh Samui will open "quarantine-free" to vaccinated travelers, although these travelers will be confined to "sealed routes" on those islands for 7 days, which seems like a quarantine in and of itself. The idea is that if these "sandboxes" are successful, they will be expanded to other provinces in October 2021, and nationwide from January 2022.
NOTE: I put "official" in quotes because as of May 2, 2021, precisely zero of these policies have been officially implemented or even committed to by Thailand's leaders. Stay tuned for more updates!
FAQ About the Future of Tourism in Thailand
What are the travel restrictions in Thailand?
As of May 2021, travelers from most countries are allowed to enter Thailand, albeit with a quarantine requirement. As a general rule, this is 15 days, 14 nights in a government-designated facility (popularly known as "Alternative State Quarantine," or ASQ). Media have reported that Thailand's quarantine will soon be reduced to 10 nights (for non-vaccinated travelers) and 7 nights (for vaccinated travelers), although my sources on the ground tell me this has mostly not been implements in practice.
Are airlines still flying to Thailand?
At the same time Thailand closed its border to foreigners, it banned all scheduled flights, which essentially grounded its flag carrier Thai Airways. As of May 2021, airlines including Turkish Airlines and Qatar Airways have resumed regularly scheduled service to Thailand, albeit with frequency dramatically reduced as compared to pre-Covid levels.
Is it dangerous to travel to Thailand right now?
Before Covid-19, the question "is Thailand safe?" was a loaded one with a complex range of answers. The good news is that coronavirus is only a minor danger for foreigners who enter Thailand in 2021. The bad news? Thailand's roads are still among the most dangerous in the world, to say nothing of other hazards.
Is there a travel ban to Thailand?
Thailand's border re-opened in December 2020, after more than six months of total closure. That's the good news. The bad news? Although the government is floating reductions and eliminations of the quarantine period, starting in April and July respectively, the "official" position is ever-changing, which means that the reality on the ground reminds frustratingly static.
Can I still travel to Thailand?
If you are willing to jump through the hoops of getting a Covid-era tourist visa, which include a pre-flight medical examination, a pre-flight Covid test and other minutia, you can theoretically enter Thailand now. Note that travelers will be required to submit to a 15-day quarantine, at their expense, with no exceptions as of April 2021. Mai sabaay!
The Status of Thailand's Border Closure
At the time of publication, the Thailand travel ban has finally been relaxed, at least minimally. Foreigners are no longer banned from entering Thailand, although the process of getting in is quite arduous indeed. Tourists can now enter if they meet certain criteria, as has been the case English teachers and certain medical tourists since the summer of 2020. All travelers must jump through many bureaucratic hoops before departing their countries, then spend as long as 15 days in hotel quarantine upon arrival in Thailand.
You can certainly visit Thailand in 2021 if you want, but it's anyone's guess as to what the restrictions will be. Given the latest good news about vaccines (as of May 2021, more than half a dozen non-Chinese vaccines have obtained approval in various countries around the world), it's possible that vaccinated travelers maybe be able to enter Thailand in 2021 with no other hoops to jump through. Shockingly, even the Tourism Authority of Thailand's famously stubborn governor seems to have subscribed to this link of thinking!
Where to Go in Thailand in 2021
Bangkok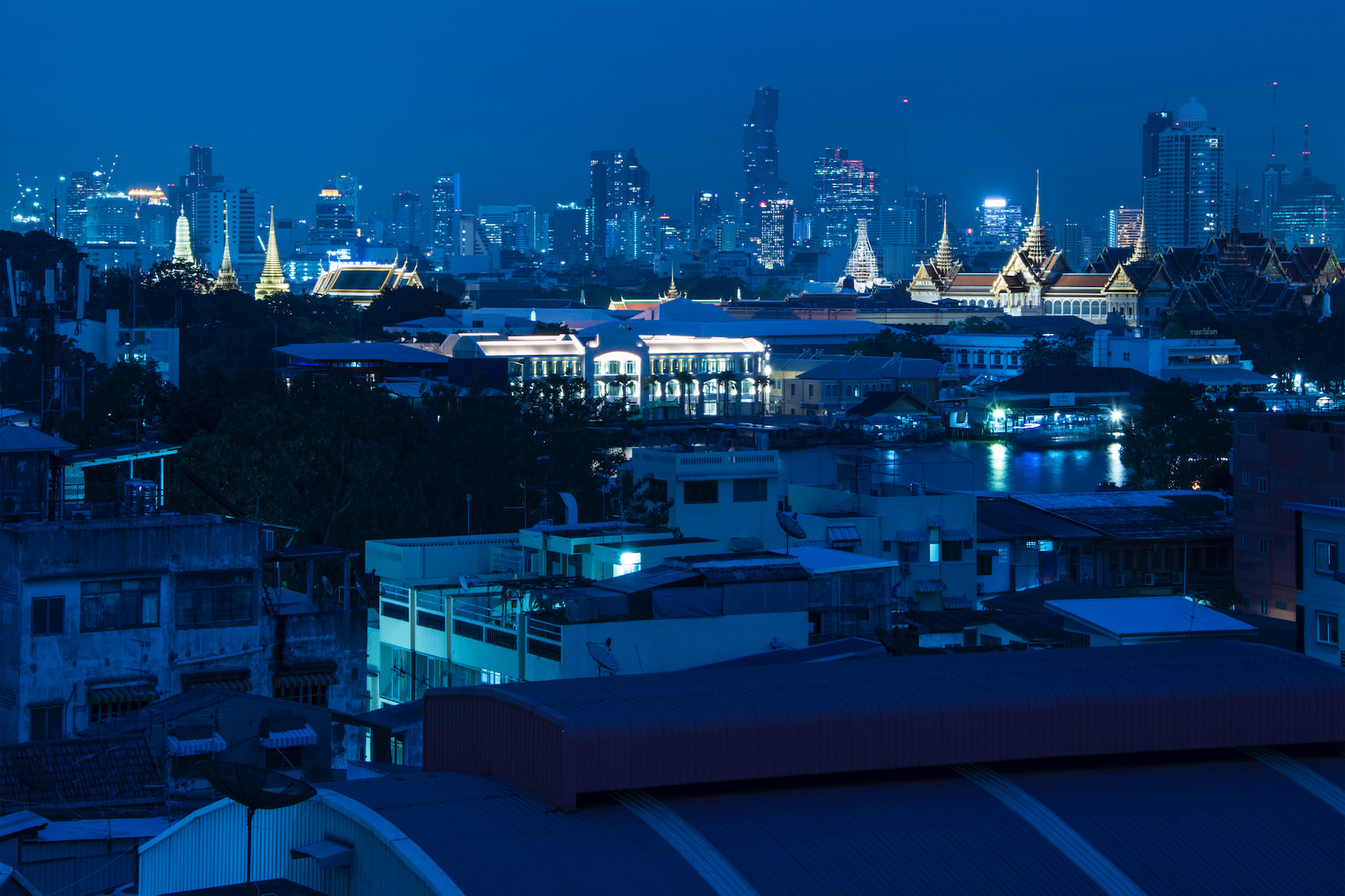 You'll almost certainly begin your 2021 Thailand trip in Bangkok, and I urge you not to make the Kingdom's underrated capital a touch-and-go affair. Spend at least three days in Bangkok instead: One amid the ancient temples of Thonburi and Rattanakosin; another split between the luxurious shopping malls and lofty rooftop bars in Bangkok's modern center around Lumphini Park; and a third occupied with an activity of your own choosing—maybe a day trip to a famous "floating market"?
Chiang Rai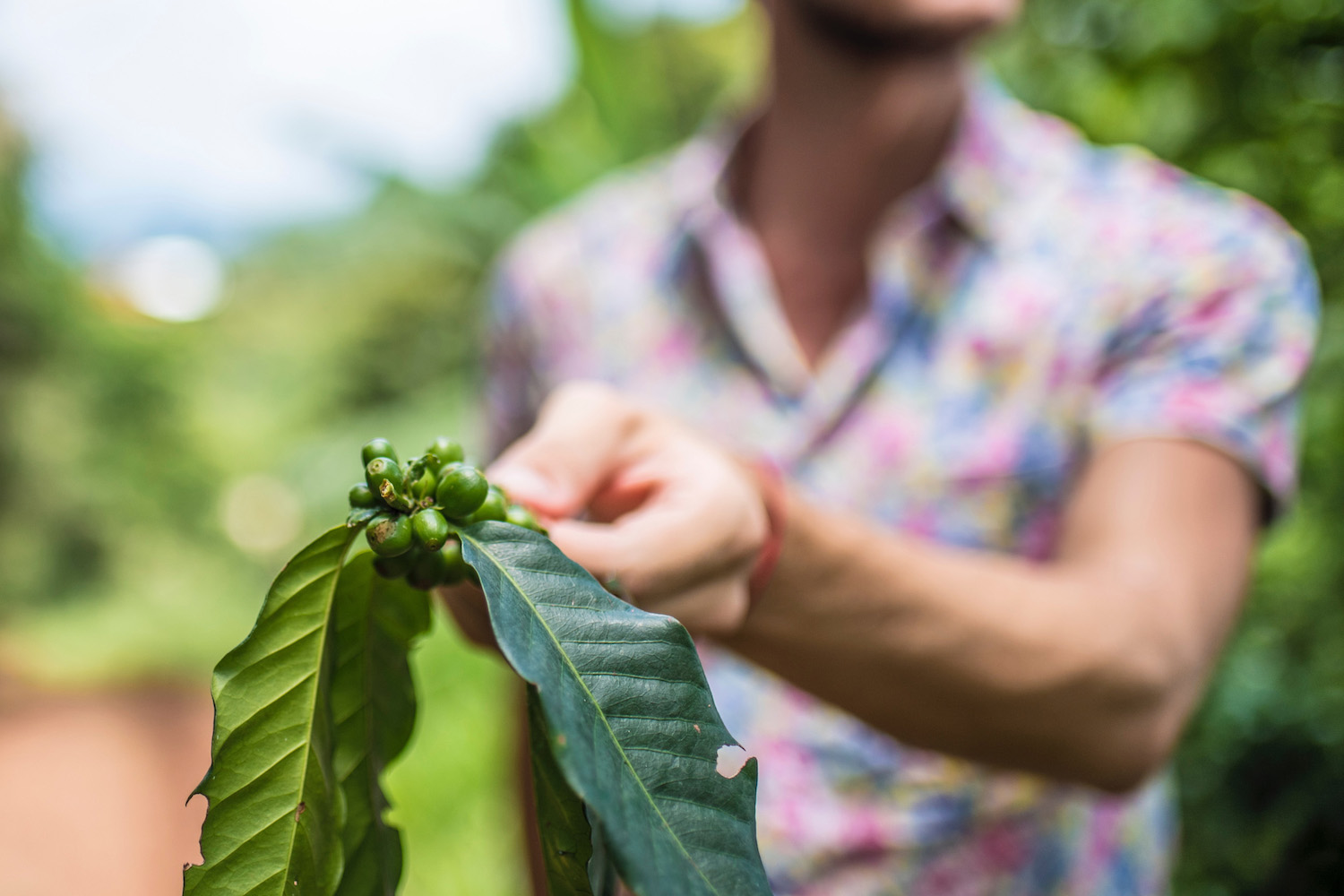 Historically (well, except for very ancient history), Chiang Rai has always wallowed in the shadow of its more famous neighbor Chiang Mai—I doubt this will change if you visit Thailand in 2021. However, whether you stay exclusively in the laid-back old town, or make an excursion into the scenic Golden Triangle along the Mekong River where Thailand meets Myanmar and Laos, I think you'll find Chiang Mai's charms even more enchanting with the lighter crowds 2021 all but guarantees.
Krabi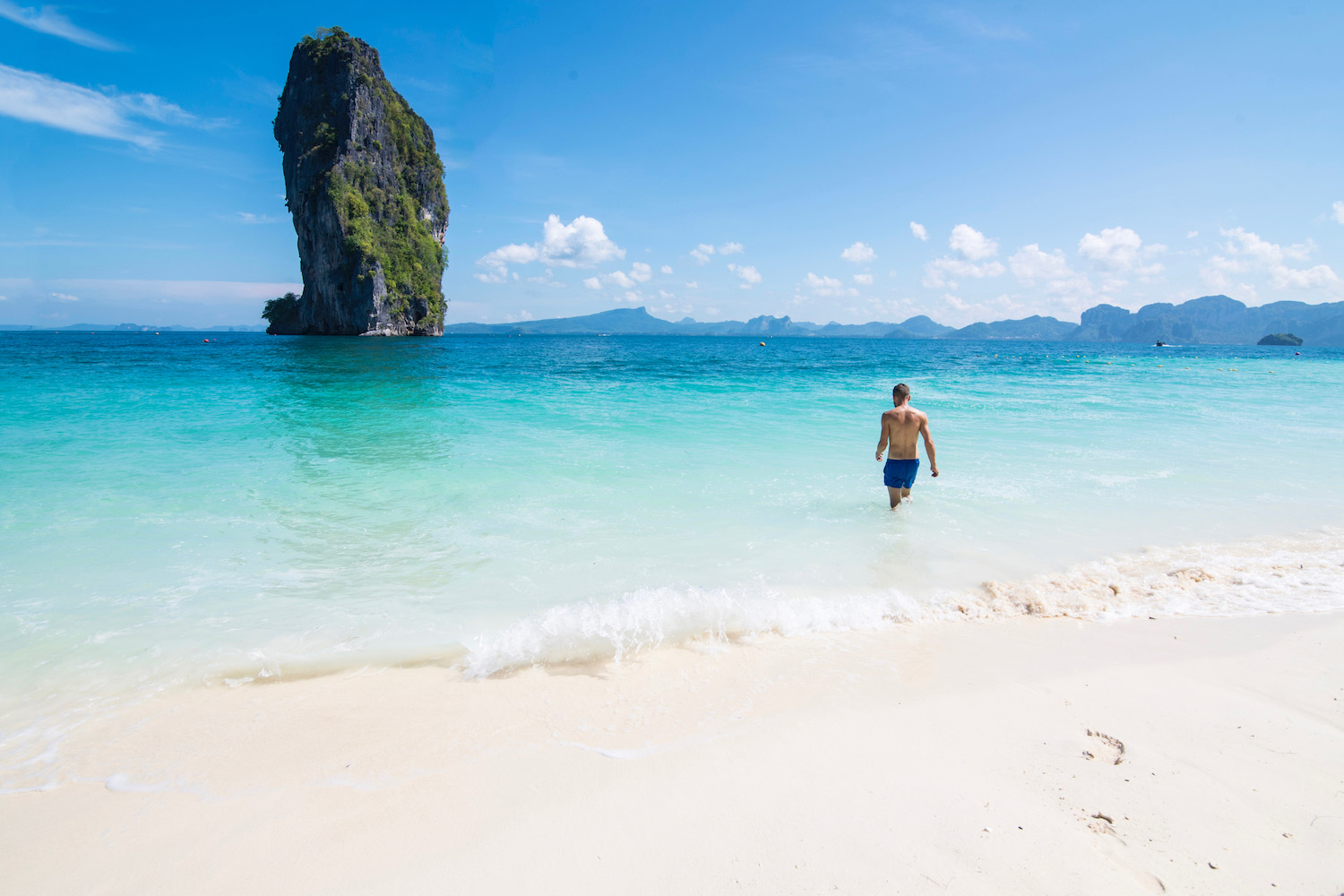 Krabi, on the other hand, has been a top Thailand destination for as long as I remember; I imagine it will be one of the first to bounce back, once this nightmare is over. This is not to say you'll have to feel trapped amid all the tourists. From Railay Beach (sort of) on the mainland to iconic Koh Phi Phi and its billion-Baht scenery, Krabi is a place you absolutely have to see when you visit Thailand next, whether or not you've been there before, and even if you're one among thousands of revelers.
Red Lotus Sea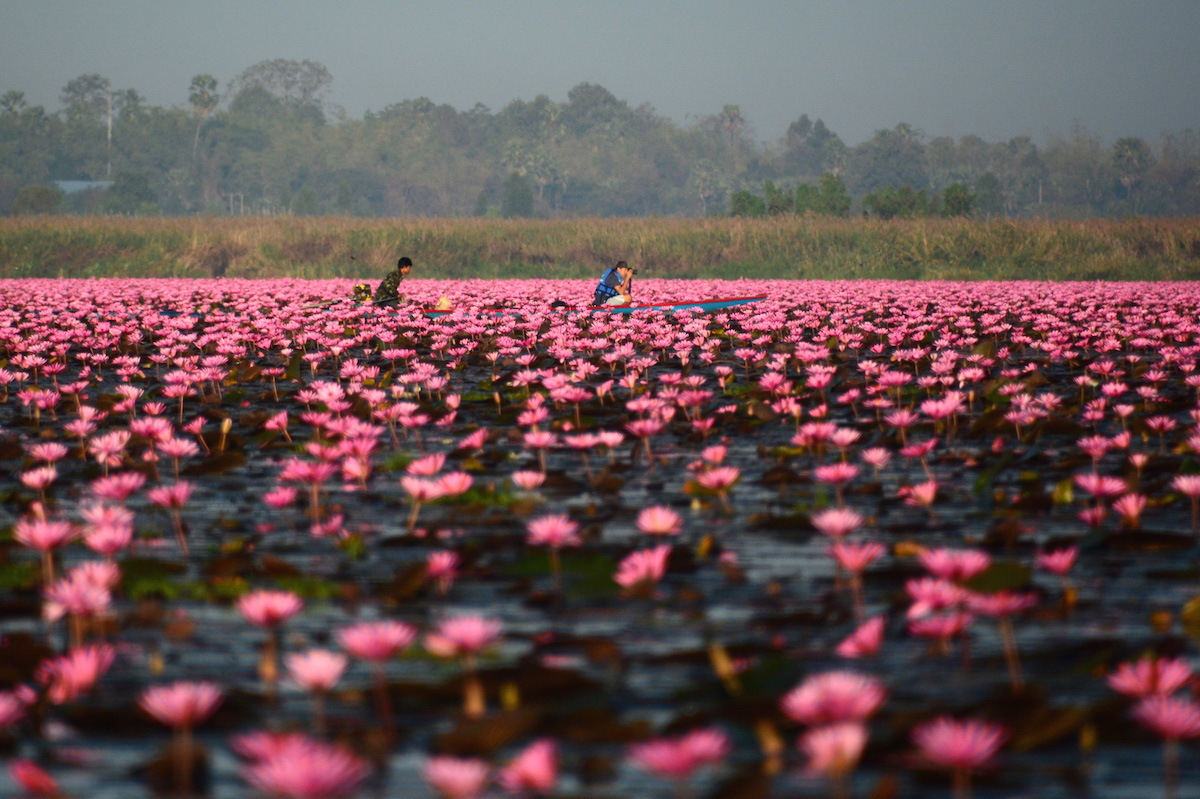 Contrary to what its name might suggest, the Red Lotus Sea isn't an ocean—it's among the farthest places in Thailand from the sea. In spite of this, it's a great idea to go there if you visit Thailand in 2021, at least if you trip is in January or February. Otherwise, save Talay Bua Daeng (as this massive lake, located near the city of Udon Thani in the underrated Isaan region) for your 2022 Thailand trip. It's only during the first couple months of a given year that the millions of pink lotus blossoms atop its shimmery waters synchronize in full bloom.
Sukhothai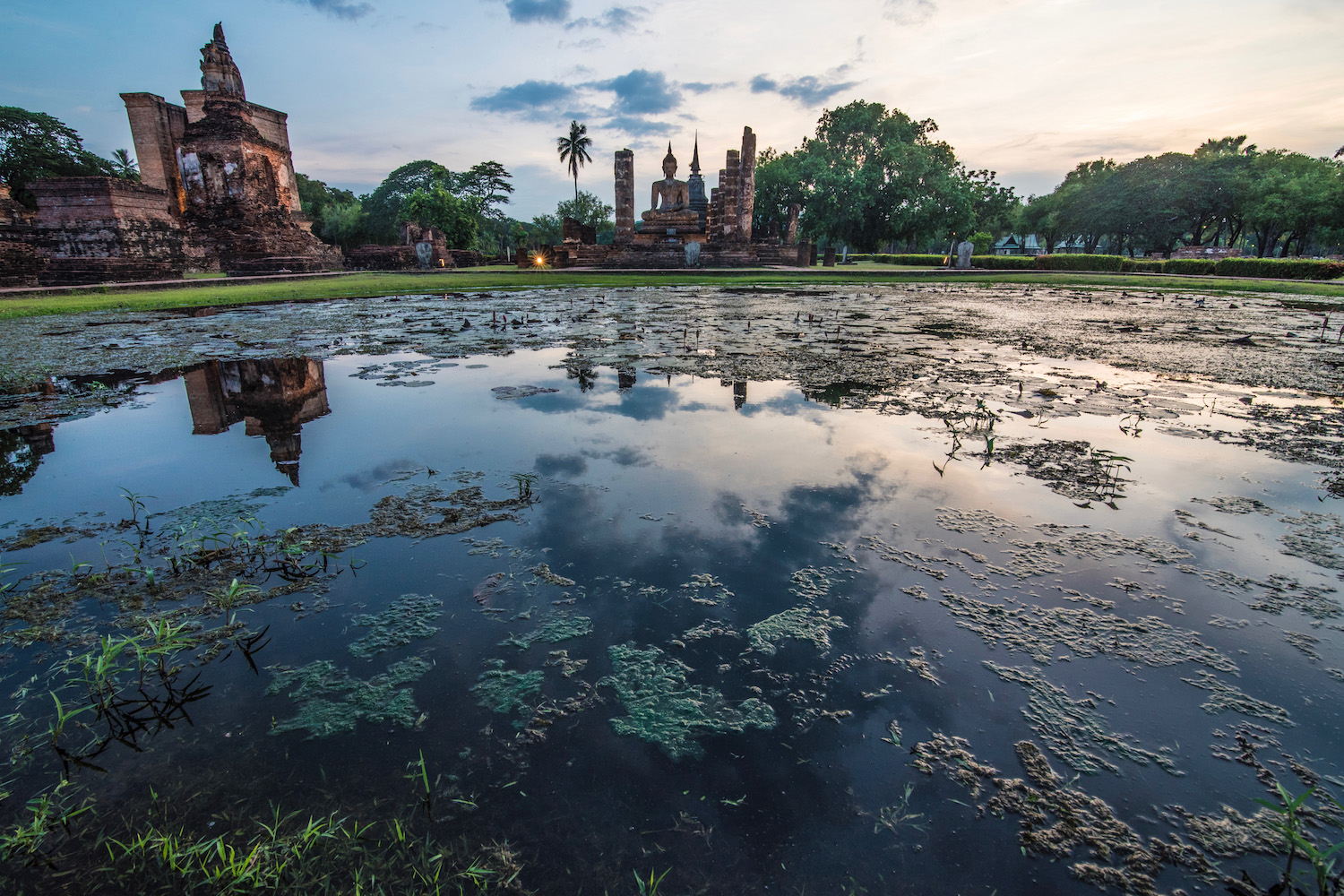 When it comes to "lost" cities in Southeast Asia, Sukhothai isn't nearly as ubiquitous of Cambodia's Angkor Wat or Myanmar's Bagan, or even Ayutthaya, a more popular Thai option near Bangkok. This is precisely why I recommend you make the trek to Sukhothai, which was actually Thailand's original capital. Whether biking between sets of ruins, each more spectacular than the last, or fueling up with tasty Sukhothai noodles, this journey off Thailand's beaten path is more than worth the effort.
Learn About the Latest Thailand Travel Restrictions
I will be updating this article as developments occur with regard to the Thailand entry ban. For example, back when I assumed that the Thailand Special Tourist Visa (STV) plan would go into effect on October 1, 2020—and that it wouldn't be a total scam—I created an article dedicated to it. Moreover, I will post factual updates on Thailand Starts Here's Facebook page, and commentary on my personal Twitter account.
One strategy I've advised against, regardless of when you want or expect to visit Thailand again, is taking too much stock of English-language Thailand news. While articles on sites like The Bangkok Post and The Nation tend to have at least some basis in fact, these publications are generally prone to heap undue praise on the Thai government, and are known to employ mercurial "journalists" for whom facts are often optional.
The Bottom Line
You will definitely be able to visit Thailand in 2021, but no one can say under precisely what circumstances this will be possible. As more of the global population becomes vaccinated against Covid-19, Thai officials have begun discussing the prospect of allowing vaccinated foreigners to enter quarantine-free, in concert with the vaccination of Thailand's tourism industry workers. Regardless of how soon things change, economic reality always wins out in the end, especially in a country whose economy depends so disproportionately on tourism. For now, let's all stay informed and inspired, and in awareness of the fact that this, too, shall pass.