I had a front-row seat to coronavirus in Thailand—well, back in early March, when we all thought it wasn't going to be a big deal.
After finishing a project with a large hotel chain in Koh Samui, I flew back to Bangkok, where I barely noticed the temperature scanners and bottles of hand sanitizer everywhere. Thailand, in spite of never having banned Chinese tourists, seemed to be impervious to the effects of the plague from Wuhan.
So, how did we get to where we are now, with the Kingdom's borders closed to foreigners indefinitely?
COVID's First Swing Through Thailand
Initially, it seemed like coronavirus in Thailand (as would be the case elsewhere around the world, in most of our minds) wouldn't be a big deal. The biggest inconvenience I remember facing was in my dentist's office in early March, where the front desk staff misinterpreted where I'd flown in from. "We're not sure we can see you since you came from China," she demurred, apparently unaware that Taiwan is its own country.
Apart from this (and the secondary safety protocols I mentioned in the intro to this piece), life in Thailand felt strangely normal during the early COVID-19 era. Well, minus the light traffic in Bangkok. And the noticeable lack of foreigners. And the extra desperation taxi and tuk-tuk drivers and shopkeepers at markets at malls seemed to display every time I walked by. My flight back to Taipei was completely full—I had no idea it would be my last time on a plane for months.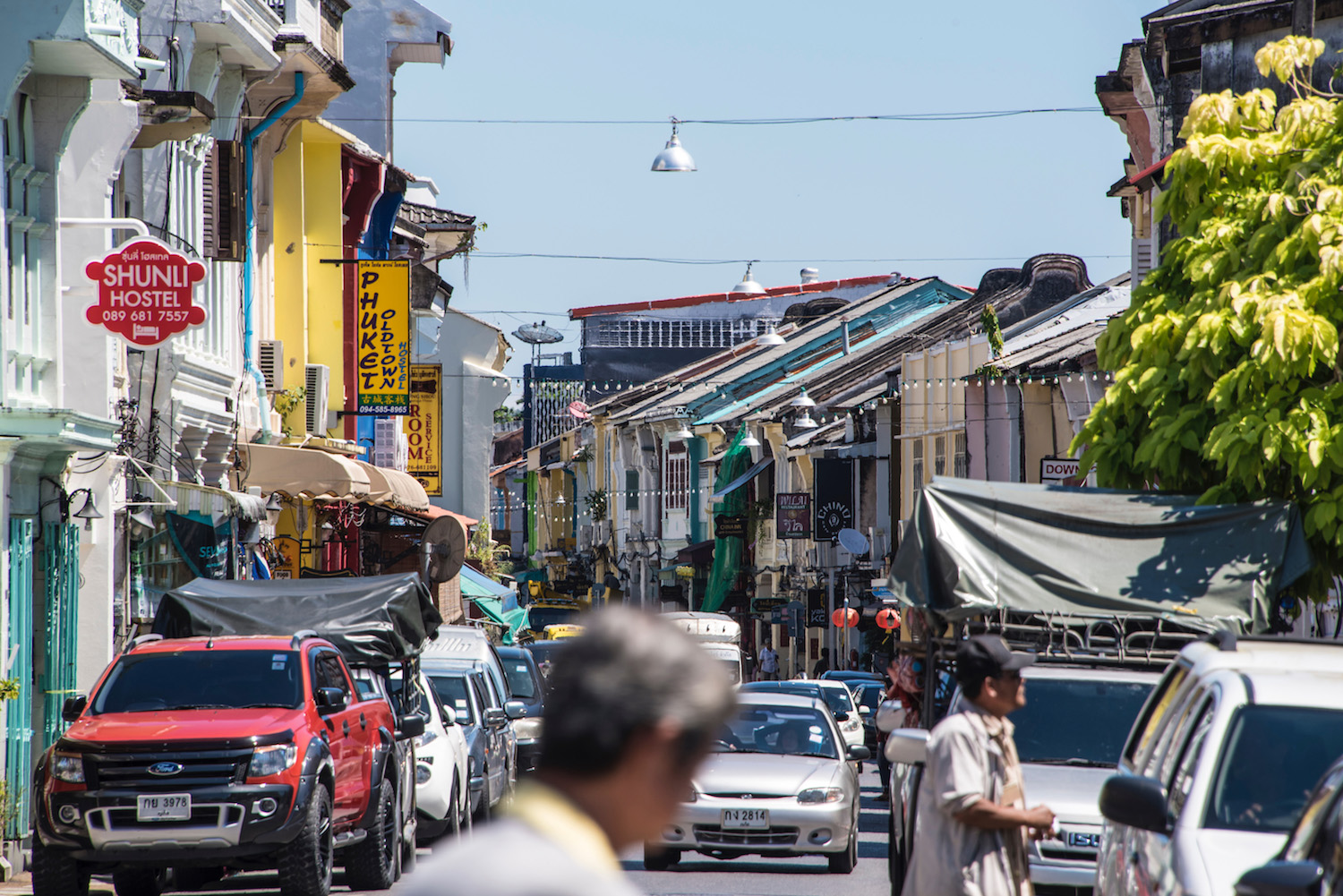 What's Going on With COVID in Thailand Now?
How did Thailand's corona crisis go down?
Thailand, unlike most other countries in the world, did not ban Chinese tourists from entering as the coronavirus began spreading from Wuhan in January and February 2020. The Kingdom took a lot of heat for this, and eventually capitulated to both internal and external pressure are hermitically sealed its borders. In spite of commencing its both its domestic and international lockdowns late, by international standards, Thailand's COVID cases peaked in early April without ever having seen explosive growth. As of May 2020, there have been about 3,000 cases and just 50 deaths.
Is Thailand still under lockdown?
No, but it took a long time to life. The trajectory of coronavirus in Thailand was already clearly established by the time stay-at-home orders went into effect by early April; while a night-time curfew remained as of late May, Thais and resident foreigners were far from being locked inside their homes. Among other developments, shopping malls such as CentralWorld in Bangkok have re-opened for business, albeit with any more stringent sanitation protocols than the ones that greeted me back in March.
Can people inside Thailand travel domestically?
In addition to have locked down its borders (and its population) later than most neighboring countries, Thailand has been less strict about limited the movement of people internally. There were some exceptions to this rule, most notably that travel off the island of Phuket was impossible until late April. However, limited domestic flights resumed within Thailand in late May 2020; frequency and routes have increased in June, albeit without any semblance of inflight service.
Are Thailand's borders still closed?
Some trackers of coronavirus in Thailand believed the Kingdom's ban on international flights would expire on May 31, as planned. While they were unfortunately wrong (it has now been extended until June 30, and could well be renewed again before then), more than one prominent Thai has spoken in favor of ending the ban on tourism, given its outsized contribution to Thailand's economy. Keep checking back here to see when Thailand's borders will open, and to citizens of which nations.
Is Thailand's coronavirus epidemic over?
As the month of May 2020 dragged on, Thailand saw many days with zero new cases; some deaths occurred, although those were to be expected, since deaths are a lagging indicator. It might be too early to declare an official end to the coronavirus epidemic in Thailand, but it is certainly contracting in rapid fashion. Open borders or not, it seems that Thailand can declare victory over Covid-19, at least for now.
What's Thailand's Coronavirus Exit Strategy?
This is the million dollar—the 30-million Baht—question. As infection numbers continue to remain at or around zero, and it becomes clear that there will never be an explosive, epidemic surge in the Kingdom, officials seemed paralyzed as to how or when to get back to normal. At least, keeping in mind that "normal" for Thailand involves literally millions of foreign visitors in any given city, town or beach at at any given time.
The good-intentions assumption here, of course, is that resumption of normalcy is not as much about coronavirus in Thailand as it is about the situation in other countries. Of course, many of Thailand's Asian neighbors have also essentially beaten Covid, to say nothing of the fact that epidemics are contracting in Europe (pretty quickly at this point) and the United States (not as quickly, but the downward trend is indisputable).
When Can We Travel To Thailand Again?
As of right now, as I mentioned earlier, Thailand has banned all incoming international flights until the end of June. The latest buzz is that a limited number of foreigners (mainly residents, but also some businesspeople and medical tourists) will resume arriving in July. Puzzlingly, while Thai officially have mused that tourists from the wider world will be banned until something in the fourth quarter of 2020, one of two countries being considered for early resumption of non-essential travel is…China.
On one hand, of course, this makes sense: Thailand never banned Chinese travelers outright, and didn't seem to suffer any ill effects because of this decision. Still, while the other country being mentioned (South Korea) has been transparent about its statistics (which means its claims of having beaten the virus pass the smell test), it's difficult to know for certain what the situation on the ground in China is like. At any rate, I will update this page as soon as any concrete indications of when we can travel to Thailand again emerge.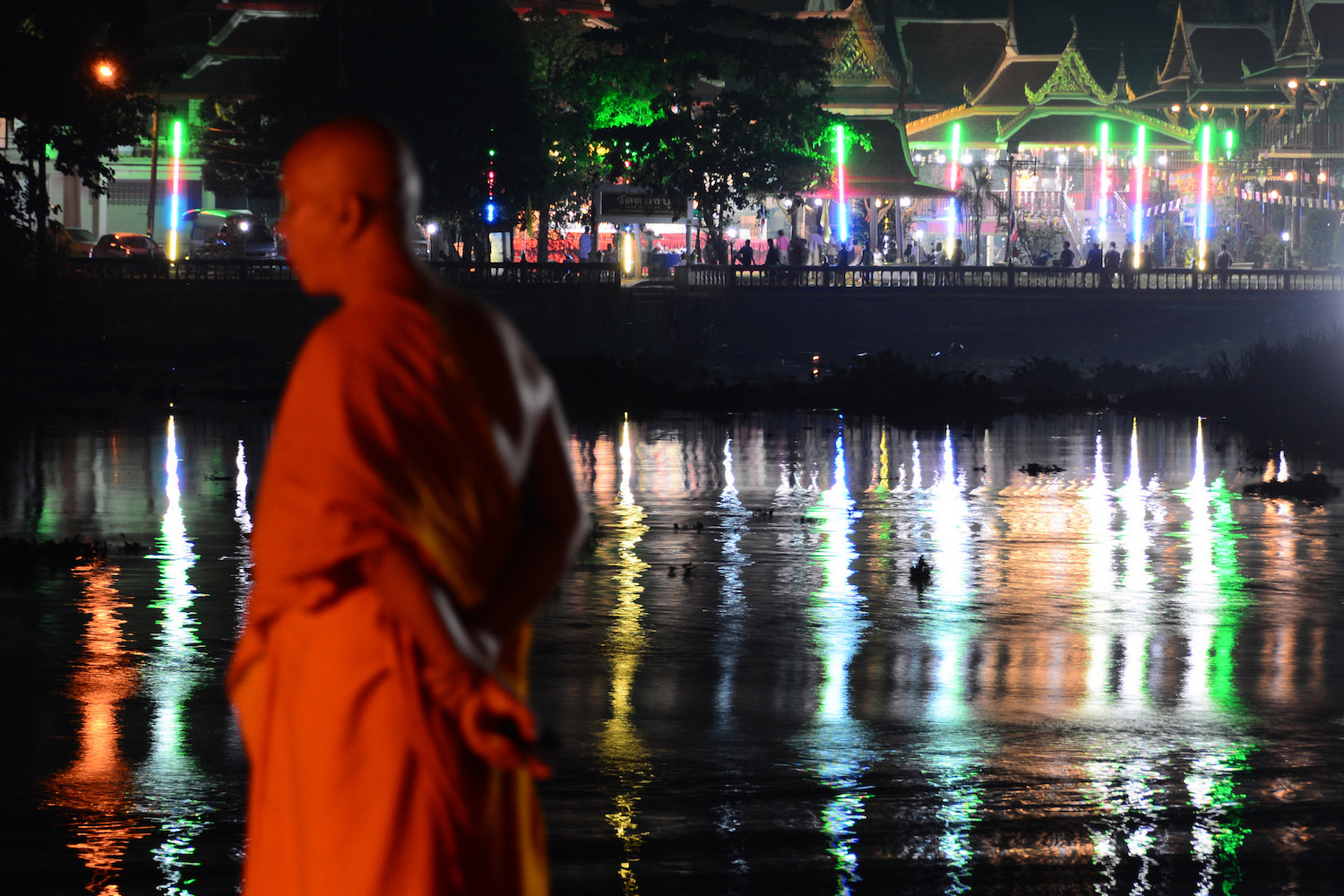 The Bottom Line
The story of coronavirus in Thailand is at once simple and complicated—you might say it's a microcosm of what happened in most of the rest of the world. The good news is that the significant levels of infection and death prophesized never came to pass. The bad news is that measures put in place in fear that they would (namely, the indefinite closure of Thailand's borders, and the closure of its airport to international flights) means that contagions of the more ethereal sort have become pandemic. While it's not currently clear when any of us will be able to return to Thailand after coronavirus, you can make sure you're the first to know if you return to this page often.