I'll start by admitting that I'm not an unbiased source when it comes to Koh Tao. I met my husband there—I literally bumped into him at the Koh Nang Yuan viewpoint—so I'll never be able to regard the island as anything other than magical.
The thing is, this place really is magical. It's got the otherworldly scenery of Thailand's Andaman Sea islands, but without the crowds it's as convenient as Koh Samui, but without the high price tag.
So, is Koh Tao worth visiting? Absolutely. Rather than make this declaration without qualification, however, allow me to fully explain how I came to my conclusion.
Is Koh Tao Safe?
In the early-to-mid 2010s, Koh Tao developed a reputation as Thailand's "murder island" or "death island." This is because several people (mostly young women) disappeared and were later found dead on the island, in many cases under circumstances that were never fully uncovered. Although these deaths were insignificantly compared to the tens of thousands of tourists who visit Koh Tao every week, they understandably made some people uneasy.
My own observation (being male, admittedly) is that Koh Tao is safe, with a couple of caveats. First, as a general rules, the later at night you stay out (by yourself, especially), the likelier it is that something bad (albeit not death) will befall you. Go out with friends (or at least people from your hotel or hostel) and try to get home at a decent hour. Moreover, the most dangerous thing in Koh Tai isn't a mysterious murderer, but the island's deadly roads.
What to Do in Koh Tao
Visit the Koh Nang Yuan viewpoint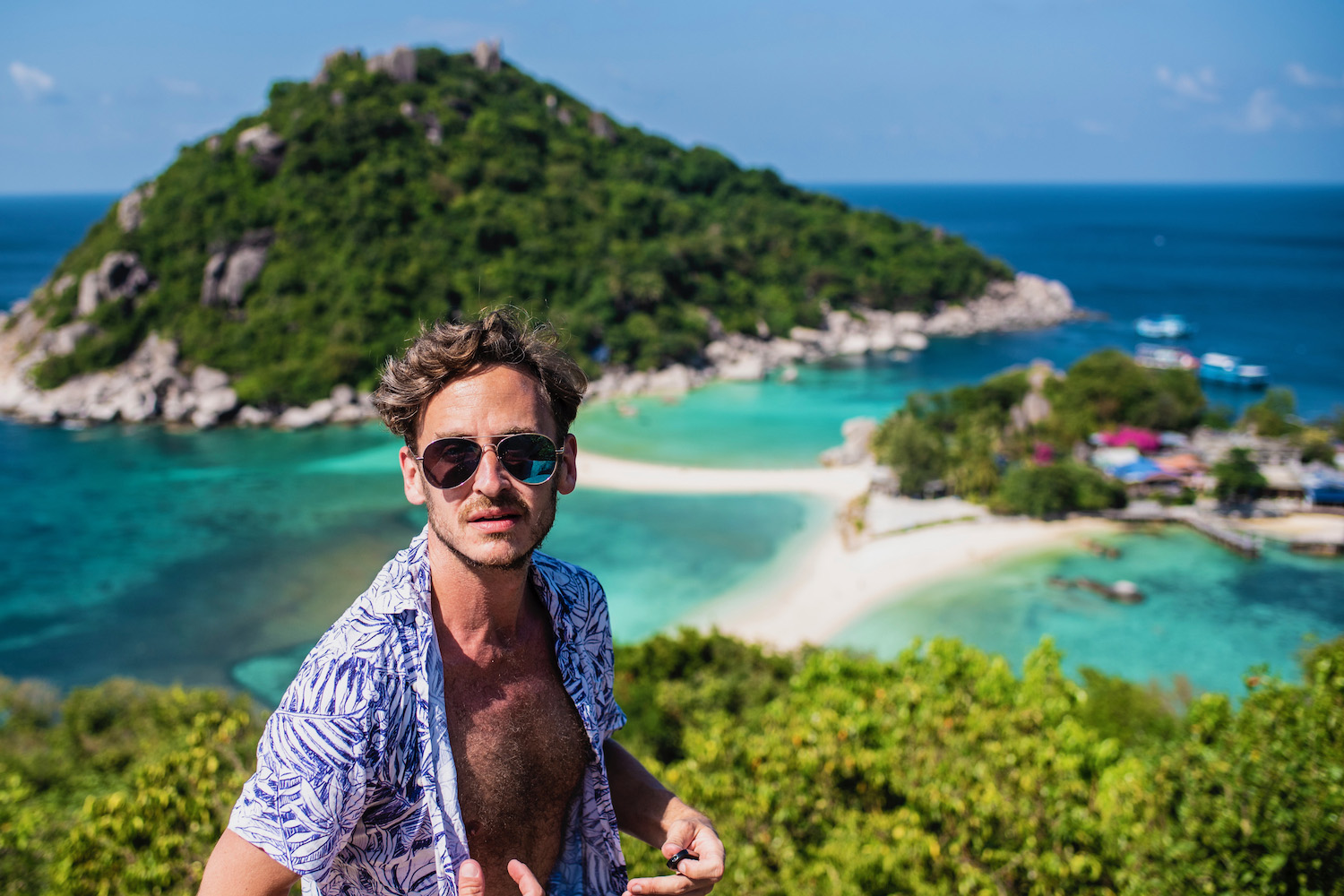 When most travelers think of Koh Tao, they're actually thinking of Koh Nang Yuan, which comprises three islets off the northwestern coast of the main island. The "money shot" here requires following the signs to the Viewpoint (there's only one), where you may or may not meet your future spouse.
(And the John Suwan viewpoint)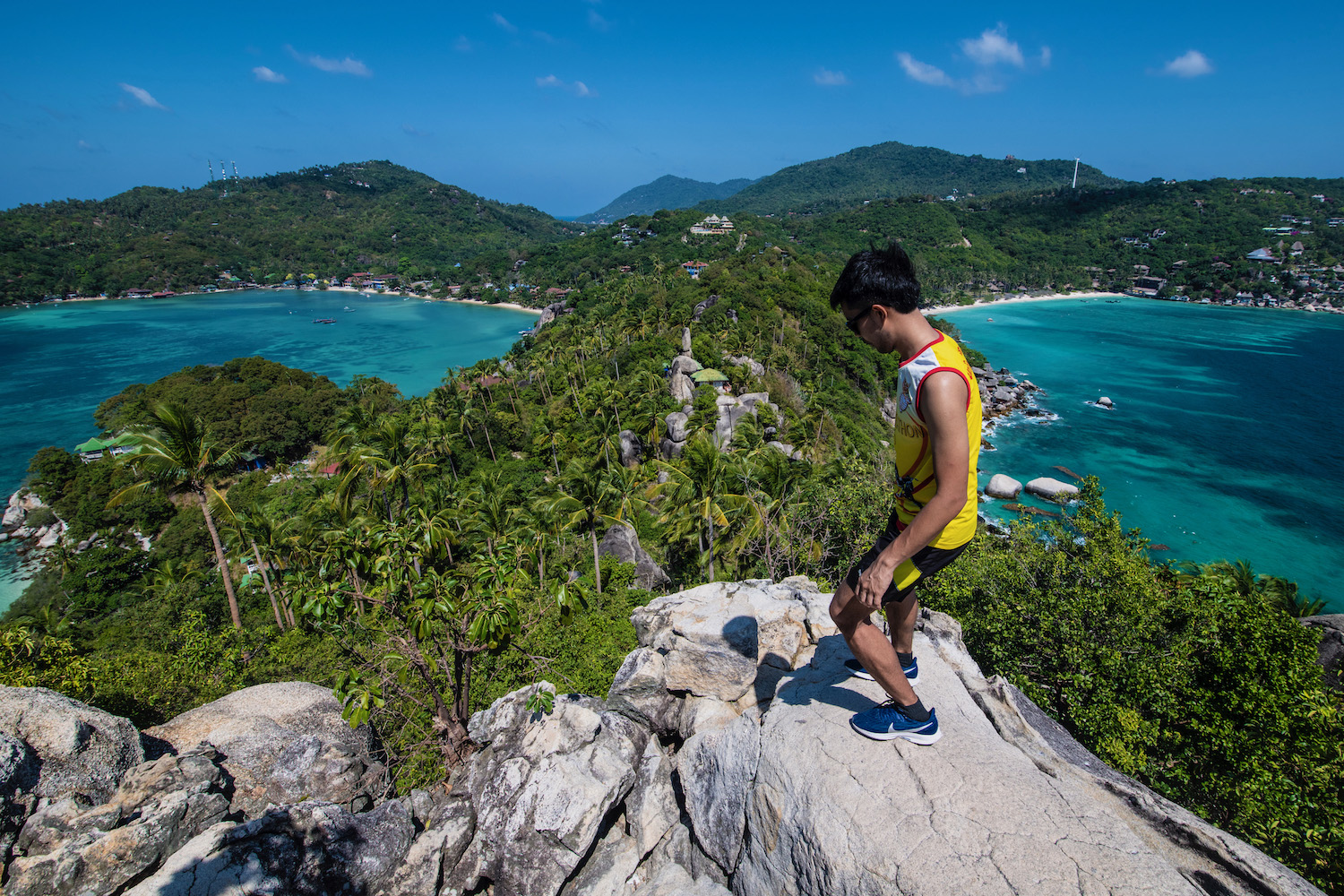 Another equally beautiful (but slightly less iconic) viewpoint is the John Suwan viewpoint, located near the southern tip of Koh Tao between Chalok Bay and Shark Bay beaches. The climb to get here is a bit more difficult than up at Koh Nang Yuan; you'll need a motorbike to get to the trailhead.
Swim at Sairee Beach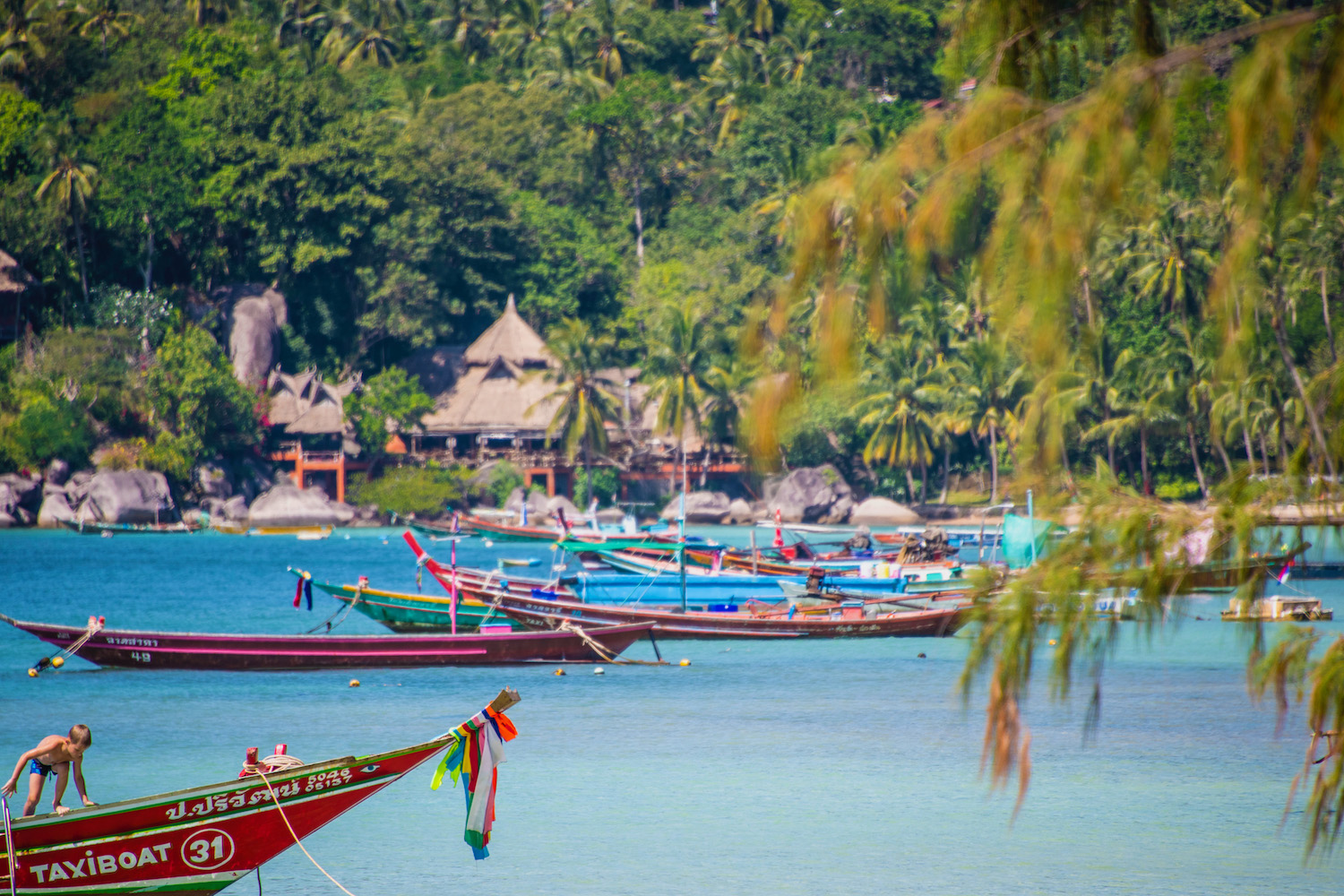 Sairee Beach (which is where most Koh Tao hotels are located) is easy to write off: Its convenience makes it seem un-exotic; it's proximity to Koh Tao's main pier makes swimming there questionable. It's a relaxing place to take a dip, however, if only because you can go directly back to your hotel and rinse off afterwards.
Get your Scuba certification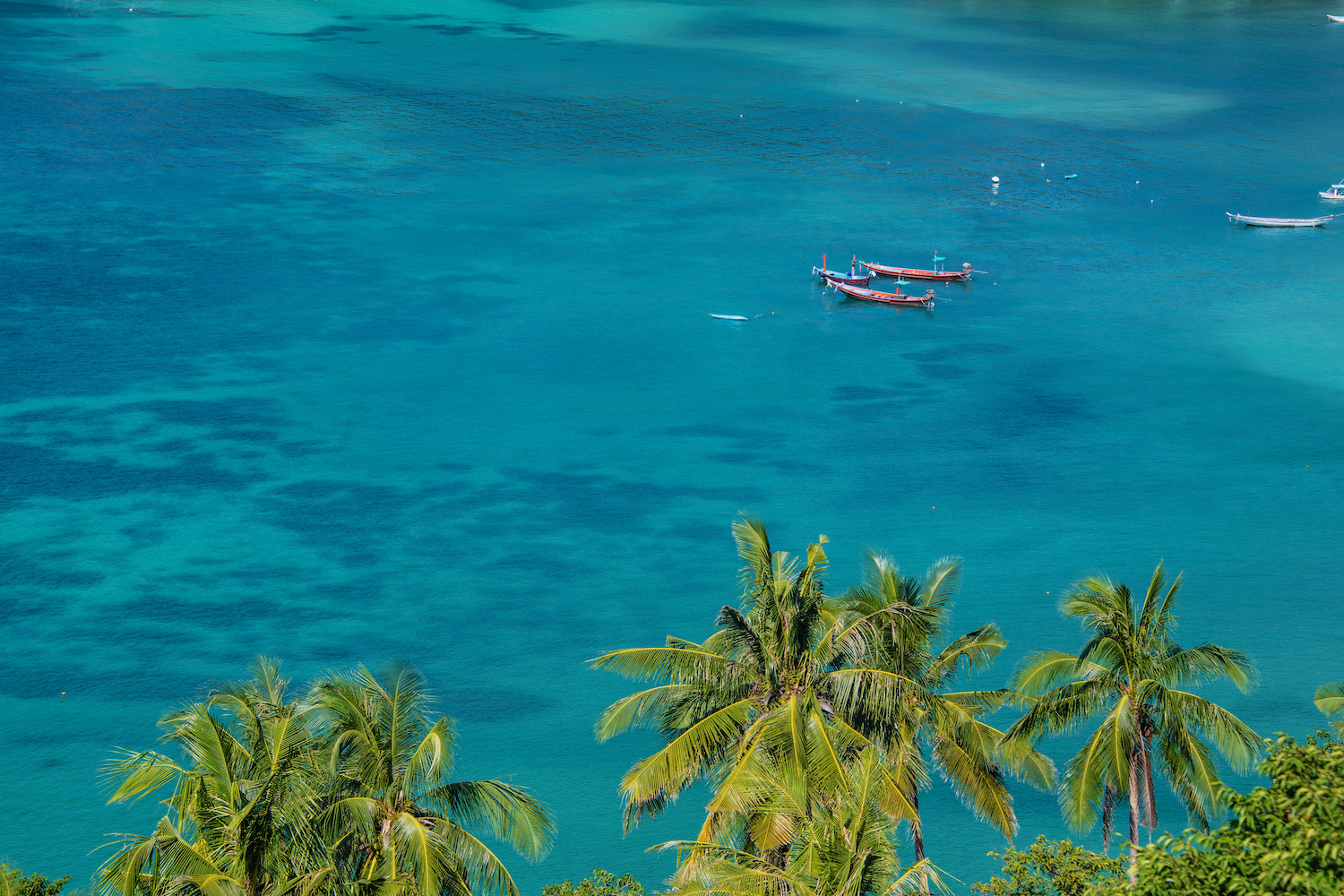 Koh Tao is definitely worth visiting if you love Scuba diving, or would like to get into the habit of doing it. In fact, before Koh Tao gained a reputation as being Thailand's murder island, it was known as the most popular place in the Kingdom to get PADI certified.
Watch sunset from on high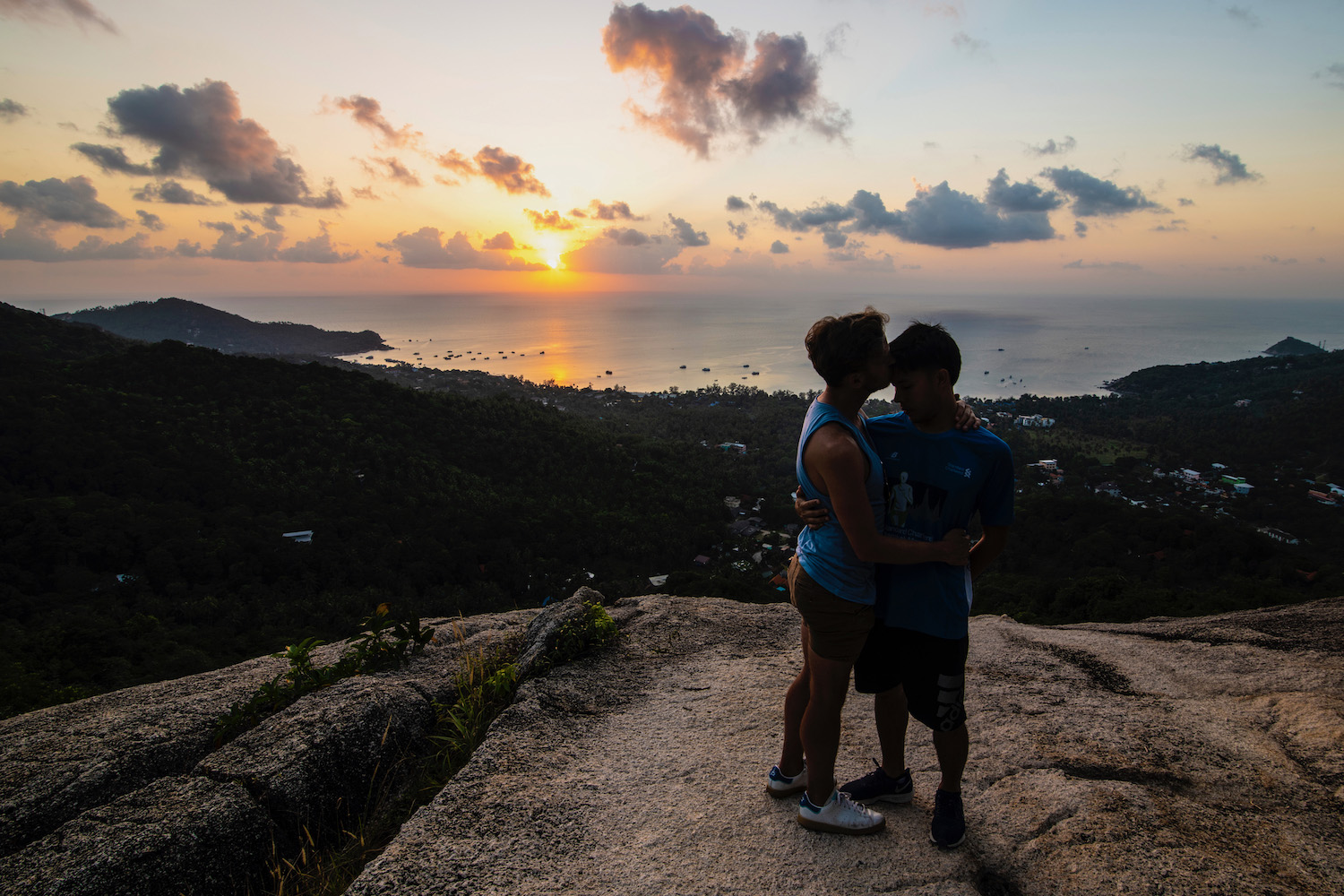 Three viewpoints might sound like a lot for one island, but when every vista as is beautiful as the ones you find on Koh Tao, it's just right. The aptly-named Sunset Viewpoint is probably the most treacherous of all the ones I'm listed here. It's a massive boulder with a sheer drop: DO NOT, whatever you do, walk close to the edge!
Where to Stay in Koh Tao
Koh Tao is not especially easy to navigate without your own set of wheels, to say nothing of the caveats that accompany driving in Koh Tao. As a result, I find it's best to stay close to restaurants and the main pier, since you may or not have consistent reliable transport. For most travelers, this ends up being the Sairee Beach area, where accommodations range from the simple Koh Tao Beach Club to the more upmarket Koh Tao Cabana.
On the other hand, if you're less concerned about being able to get places (or, alternatively, if you have a motorbike), other areas of Koh Tao make more beautiful bases. In particular, I love the southern beaches of Chalok Bay and Shark Bay, nearby which accommodations such as View Point Resort and Haadtien Beach Club make excellent choices.
Other FAQ About Visiting Koh Tao
How many days do you need in Koh Tao?
I'd probably recommend spending 2-3 days in Koh Tao, which will give you time to visit Koh Nang Yuan and also to fully explore the mainland of Koh Tao, even if you don't arrive on the island with a clear idea of how you're going to get around. You can pair this with 2-3 days each in Koh Pha Ngan and Koh Samui for a full week in the Chumphon Archipelago.
Is Koh Tao a party island?
Koh Tao doesn't have the Full Moon Party of nearby Koh Pha Ngan, but there are plenty of bars on the island if you want a drink or to watch live music. Indeed, I wouldn't really say it's a party island, which is why salacious stories of drunken death and dismemberment are so odd to me.
Is Koh Tao expensive?
Koh Tao is one of Thailand's most affordable islands, at least as of early 2023. With this being said, it's not nearly as developed as Koh Samui, Phuket or even Koh Pha Ngan, which is part of why this continues to be the case. Most travelers can enjoy Koh Tao for 100 USD per day, or even less.
How do you get to Koh Tao?
As far as how to get to Koh Tao, it's pretty easy. Most travelers fly to Koh Samui and take a Lomphraya ferry from the island's north coast directly to Koh Tao. Alternatively, if you've just finished up a Full Moon Party on Koh Pha Ngan, you can get a ferry from there as well. Koh Tao has no airport of its own, however, so there's no way to fly all the way there.
The Bottom Line
Is Koh Tao worth it? Koh Tao is absolutely worth visiting, but the island is not without its complications. For one, the issue of whether or not Koh Tao is dangerous (and, if it is, how to mitigate that) can be an existential barrier to coming here. Beyond that, many travelers simply choose easier and less controversial islands to visit during their trips to Thailand—they simply don't have time for Koh Tao. In spite of all this, I do hope you'll consider Koh Tao, even if the island is unlikely to bring quite as much serendipity into your life as it did to mind. Make sure every part of your Thailand itinerary, from Koh Tao to Bangkok, hits the right note—hire me to plan it.