If you're on the hunt for Thailand travel advice I have good news, and I have better news. The good news? You've arrived at the website of someone who's lived in Thailand for several years on many separate occasions, and who has traveled to the Kingdom on at least two dozen other occasions apart from that, exploring countless Thailand destinations in the process.
The better news? I've made it my mission in life (well, one of many missions) to help other travelers enjoy Thailand as much possible. This includes helping you to avoid many of the mistakes I made, yes, but it's more proactive than that. I want you to land in Bangkok (or whichever other airport in Thailand you choose) feeling like more of an expert than an amateur.
With all this being said, we've got a lot of ground to cover, so I'm going to shut up and…well, that's not true. I'm going to keep talking, just in a more pointed and productive way. Let's begin!
Assuage Your Thailand Travel Anxiety
When you visit a new country, or even return to a country you don't know well for the second or third time, it's impossible to avoid anxiety. However, you can minimize the amount of this anxiety that consists of utter fear and terror, and focus more on the giddy butterflies you feel fluttering around your stomach as your plane lands, but continue to read this article and familiarizing yourself with the Thailand travel advice I'm about to dole out.
More generally, what I would say is that Thailand is a relatively easy country to travel through. People are friendly; things work (more or less—certainly for a developing and not uniformly wealthy country) and there are plenty of other travelers in the majority of places you visit, most of whom were probably not so fortunate to happen upon a priceless resource like that. To paraphrase former US president John F. Kennedy, the only thing to fear when it comes to traveling in Thailand is fear itself. Well, mostly!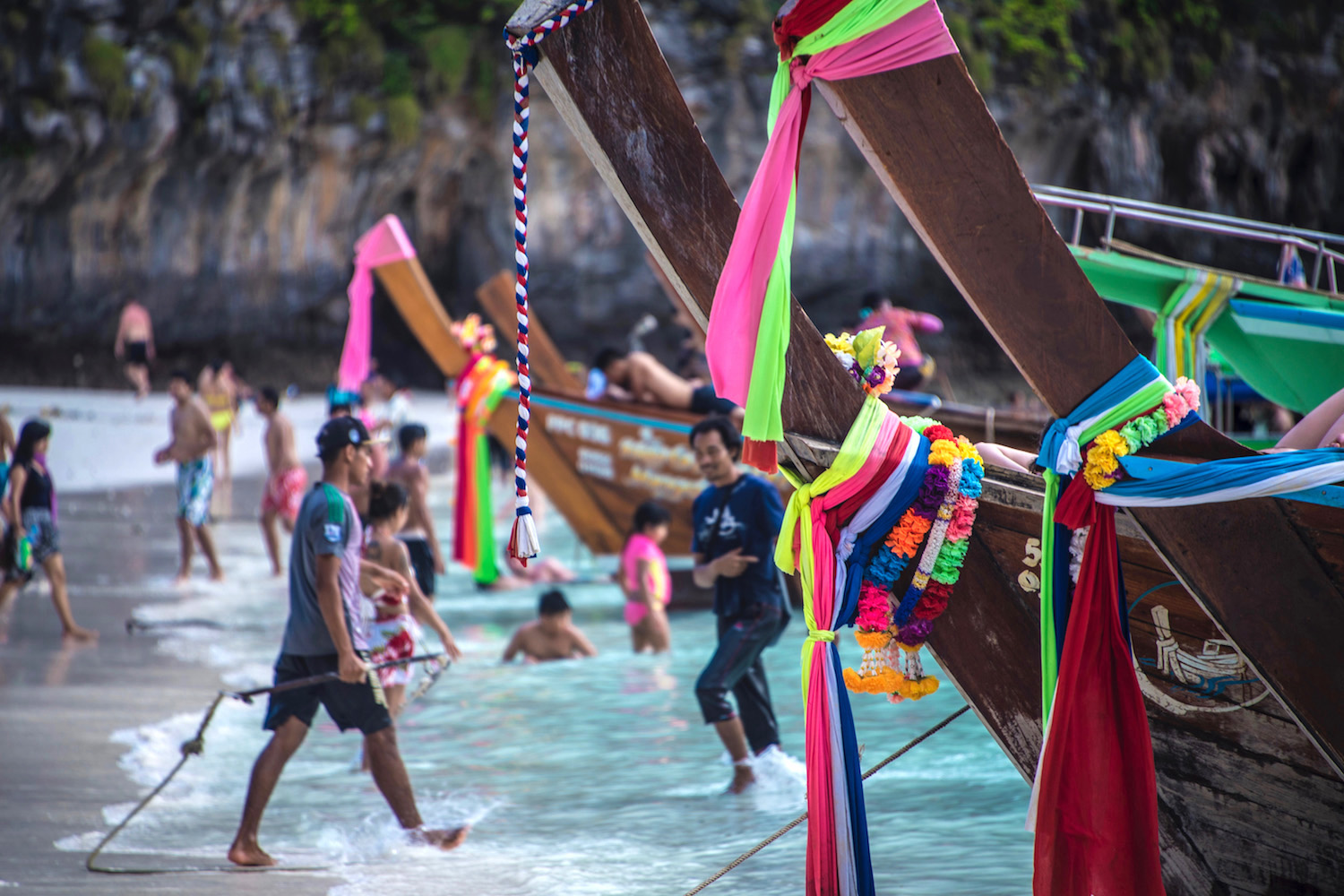 Popular Thailand Travel Advice Topics
When is the Best Time to Visit Thailand?
The topic of when to visit Thailand used to be a simple one to answer, but thanks to climate change (and some other…seasonal phenomena) it's just as easy. In general, the cool and dry months between about November and March are best, weather-wise, although in February especially a pollution haze has tended to cover Bangkok in recent years. On the other hand, visiting Thailand during the "rainy" months between about July and September won't necessarily be a wash, since it's not a nonstop monsoon like you find in India.
Am I Going to Get Scammed in Thailand?
Probably, although I should expand on that very hasty generalization. Scams are everywhere in Thailand take all forms. Some people pay more than they should for a taxi ride or a plate of street food; others end up dropping hundreds of US dollars on a custom suit or having to pay the police to get out of jail time for a crime they may not have committed. Keep your wits about you (i.e. don't drink too much—and definitely don't do drugs!) to minimize the likelihood that you'll fall victim to a serious scam in Thailand.
Can Thai People Speak English?
One essential piece of Thailand travel advice is that the more Thai you can speak the better. I say this not because Thais don't speak English (they do, especially in tourist hot spots and at places like hotels and foreigner-friendly restaurants), but speaking Thai is a great way to avoid the scams I mentioned above, in addition to generally having more street cred than the average farang. As a general rule, most travelers don't "need" to be able to speak any language other than English, but an ability to converse at at least a basic level of Thai goes a long way.
How Long Do I Need to Spend in Thailand?
The topic of how many days in Thailand is a pretty contentious one, but in general I'd say most travelers spend 1-2 weeks here. If you're taking a standalone trip to Thailand, you will probably spend about 2 weeks in the Kingdom, and maybe a bit longer. On the other hand, I find that shorter stays in Thailand tend to precede or follow travel through other countries in Southeast Asia, which makes sense: You want to avoid redundancy and maximize novelty, whenever possible. Another factor that might determine how long you stay in Thailand, especially after coronavirus, is the issue of visas in Thailand.
What's the Best Way to Get Around in Thailand?
I've written an article about taxis in Bangkok and why you should avoid them, but the broader conversation of transportation in Thailand is somewhat more nuanced. Between cites and regions flights are your best bet, unless of course you want to have the experience of an overnight train from Bangkok—I can see the merits of this. Within cities (apart from Bangkok, which has several rail lines), you will most likely either walk or take taxis, with the Grab application a good pre-trip download if you're accustomed to using Uber or Lyft in your home country (especially if you plan to buy a SIM card in Thailand at some point!).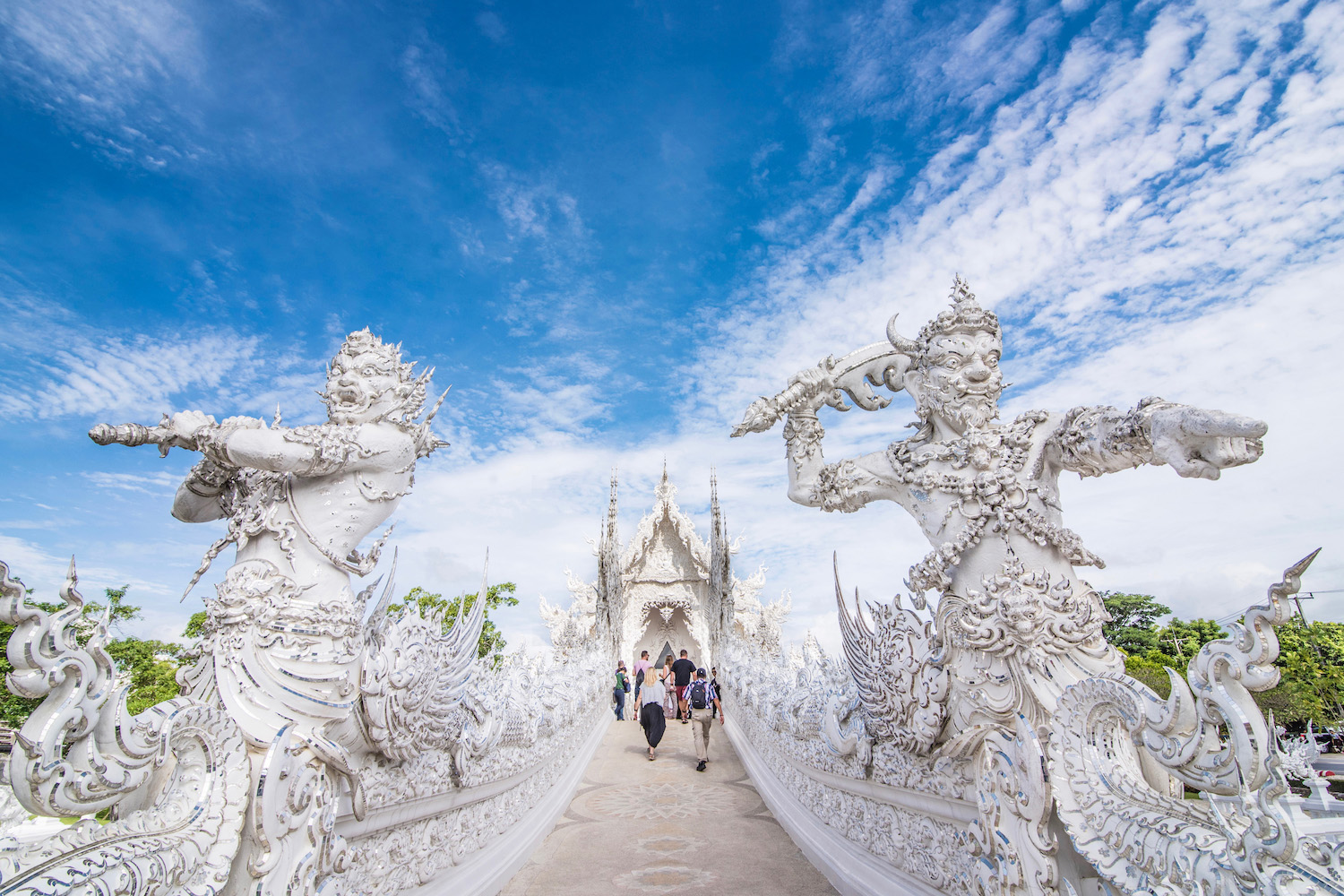 Is Thailand Safe?
Many people write me asking a simple, yet pointed question: "Is Thailand dangerous?" Unfortunately, the answer is not so simple. To get the bad news out of the way before the good news, let's be frank. In addition to having some of the deadliest roads in the world, Thailand also sees high rates of many deadly diseases, including dengue fever and malaria, as well as rabies (with dogs, bats and monkeys as the most common transmitters). Violent crime isn't extremely common, though certain forms like rape are less rare than they should be. Food poisoning happens occasionally, but not often.
On the bright side, one piece of Thailand travel advice I would give you is that the vast majority of Thais are kind, and in an increasing number of destinations in the Kingdom (especially top tourist destinations such as Bangkok, Chiang Mai and Phuket), both health and safety have improved drastically, even in the 11 years of so I've been visiting Thailand. You shouldn't be afraid of traveling to Thailand, but you should try to stay aware the entire time you're there.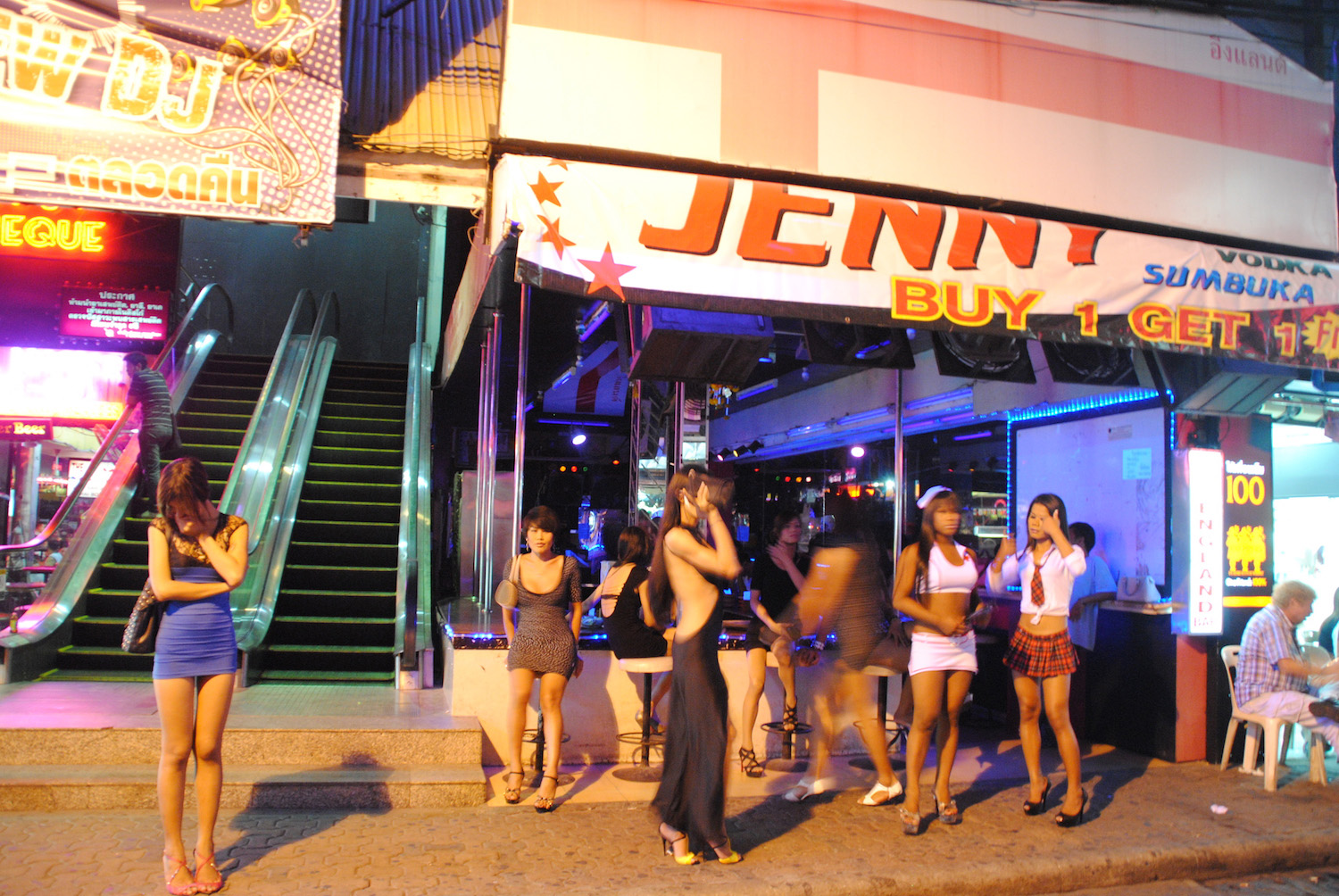 Thailand's White Elephant: Sex Tourism
Another place we have to be honest is that prostitution in Thailand is conspicuous, and even distracting. During my two years living in Bangkok, I got to the point where I would literally be the only male farang under the age of 50 in certain places, and sometimes the only one under 60 or 70. Moreover, if I went there accompanied by a Thai person close to my age, they were usually much older than the one on the arm of all the older men around me.
Now, this is not me being ageist, or casting aspersions on all white men of a certain age in Thailand, or in Southeast Asia writ-large. However, it doesn't serve anyone to pretend that sex tourism isn't a big deal in Thailand, or that it isn't as off-putting to travelers like me (and, I assume you) as it is a draw to men who make a habit of looking for love in all the wrong places. Most tragically, actual pedophilia also exists in Thailand, although I cross my fingers that you never have to witness it with your own eyes during your Thailand trip.
Other Thailand Travel Tips
What should you know before traveling to Thailand?
Before traveling to Thailand, know that while scams are common, not everyone you meet is out to get you. Know that while many unscrupulous people visit Thailand to do unspeakable things, arriving with love in your heart will end in your seeing that love shined back at you, regardless of how you interpret that. Know that your first trip probably won't be your last—don't sweat it if you can't tick everywhere off your list.
What should you not do in Thailand?
Avoid illegal or unethical activities while in Thailand, from riding elephants in the north (bathe them, yes, but don't ride them!), to partaking in prostitution in Bangkok or Pattaya, to doing drugs anywhere in the Kingdom. You should also hire a professional taxi or motorbike driver, rather than attempting to drive in Thailand yourself. The roads here are some of the most dangerous in the world.
How much should I budget for a trip to Thailand?
As a general rules, I suggest budgeting a minimum of $50 per person, per day for trips in Thailand, not including the cost of flights to and from the Kingdom. This ends up entailing a cost of at least $350 per week or $1,400 per month, assuming you are mindful of your spending and are thrifty when it comes to major expenditures.
The Bottom Line
I'm confident you've gotten all the Thailand travel advice you were seeking—and probably some you didn't imagine you'd need. From ordinary concerns about language issues and transportation, to tangible questions about safety, to uncomfortable topics such as the ubiquitous place of sex and sex tourism within Thai society, a trip to Thailand is as much about addressing very practical concerns as it is about postcard-perfect scenes on the beaches of Phuket or in the jungles of Chiang Mai. Want personalized help planning your Thailand adventure? Hire me to create a custom Thailand itinerary!