Around a decade ago, you wouldn't have had to ask the question "is Thailand cheap?". Thailand was a cheap place to travel, indisputably, although it also wasn't nearly as popular as it is now; services and amenities, likewise, were significantly more primitive.
To be sure, while the variety and quality of things to do in Thailand has improved exponential in recent years, the cost of travel in the Kingdom has increased in kind. It's not as expensive as anywhere in Europe or North America, of course, but it's likewise not as cheap as neighboring countries like Cambodia, Myanmar or even Vietnam.
Whether you're asking yourself a specific question, like "how cheap is Thailand?", or just want to get a general idea of what you can expect to spend in the Land of Smiles, you're in the right place.
The Myth of Thailand's as a Low-Price Paradise
Part of the reason that the question "is Thailand cheap?" has taken on such a life of its own is that the game of telephone has gone on so long. Many travelers who today pontificate about Thailand haven't been in many years, which means that either it really was cheaper when they went, or they've forgotten about the cost. Additionally, many people who still find Thailand extremely cheap have spent more time in Europe and richer Asian countries, and haven't been to countries in Southeast Asia that actually are cheap.
So, is it cheap in Thailand? Relatively speaking yes, especially if you're from a Western country or are used to traveling there. But while certain truths still generally hold up (five-star hotels in Bangkok are cheaper, for example, than in most any other world city, excepting maybe Kuala Lumpur), you should keep in mind before and during your trip that most of the people who've given Thailand it cheap reputation don't know what they're talking about.
Breaking Down the Cost of Travel in Thailand
Hotels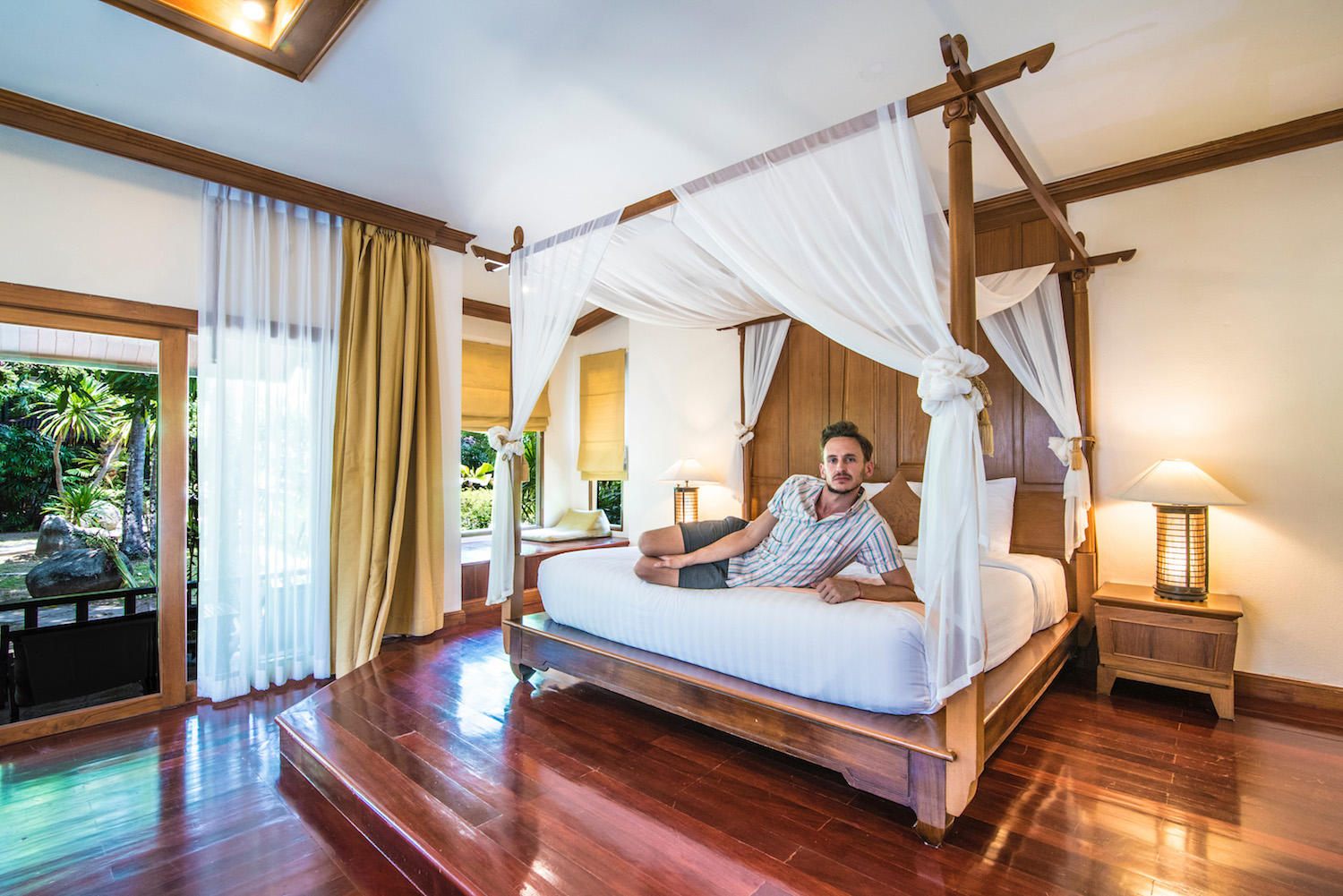 I'll be frank: Thailand is cheap when it comes to hotels. From five-star Bangkok properties like So Sofitel Bangkok and Eastin Grand Sathorn hotels, to lush resorts of the beaches of Krabi such as Sunrise Tropical Resort and even the extravagant Rayavadee, you get far more than what you pay for most accommodation in Thailand. On the other end of the spectrum, you can stay in budget hotels or Airbnb apartments for literally next to nothing, often 20 USD per night or even less. Let's not even talk about hostels in Thailand, the cost of which is negligible!
Transportation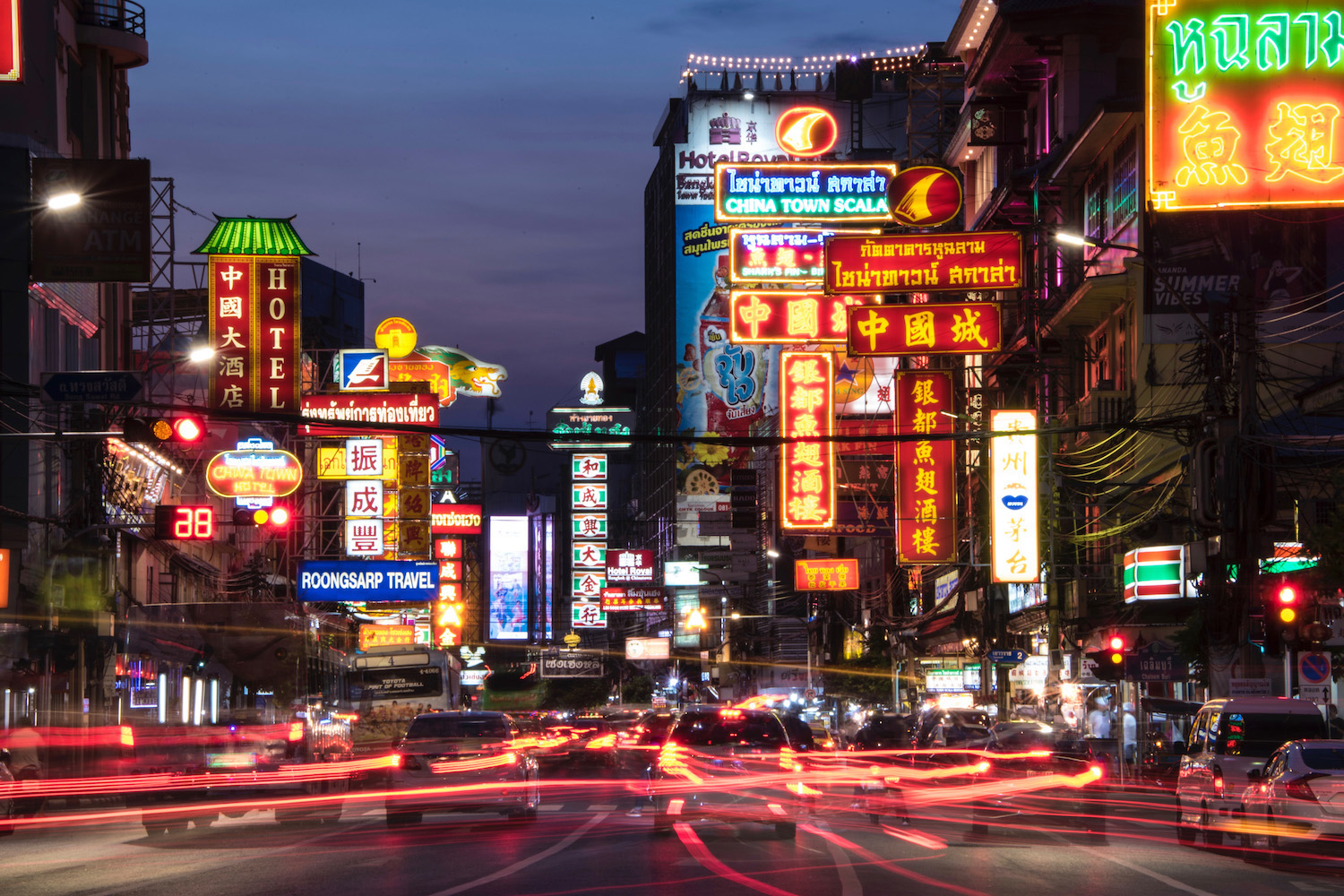 Another factor that can influence your cheap Thailand trip is transportation. Generally speaking it's cheap to get around Thailand, whether you're riding the BTS or MRT systems in Bangkok, using the Grab app (Southeast Asia's Uber) to hail rides throughout the Kingdom, or flying low-cost airlines like Thai AirAsia and Thai Smile. With this being said, there are instances where getting around is cheap, such as where taxi monopolies exist, like on the island of Koh Samui or in some parts of Phuket. Tuk-tuk prices can also be exorbitant, as drivers know the novelty of these and charge accordingly.
Food and Drink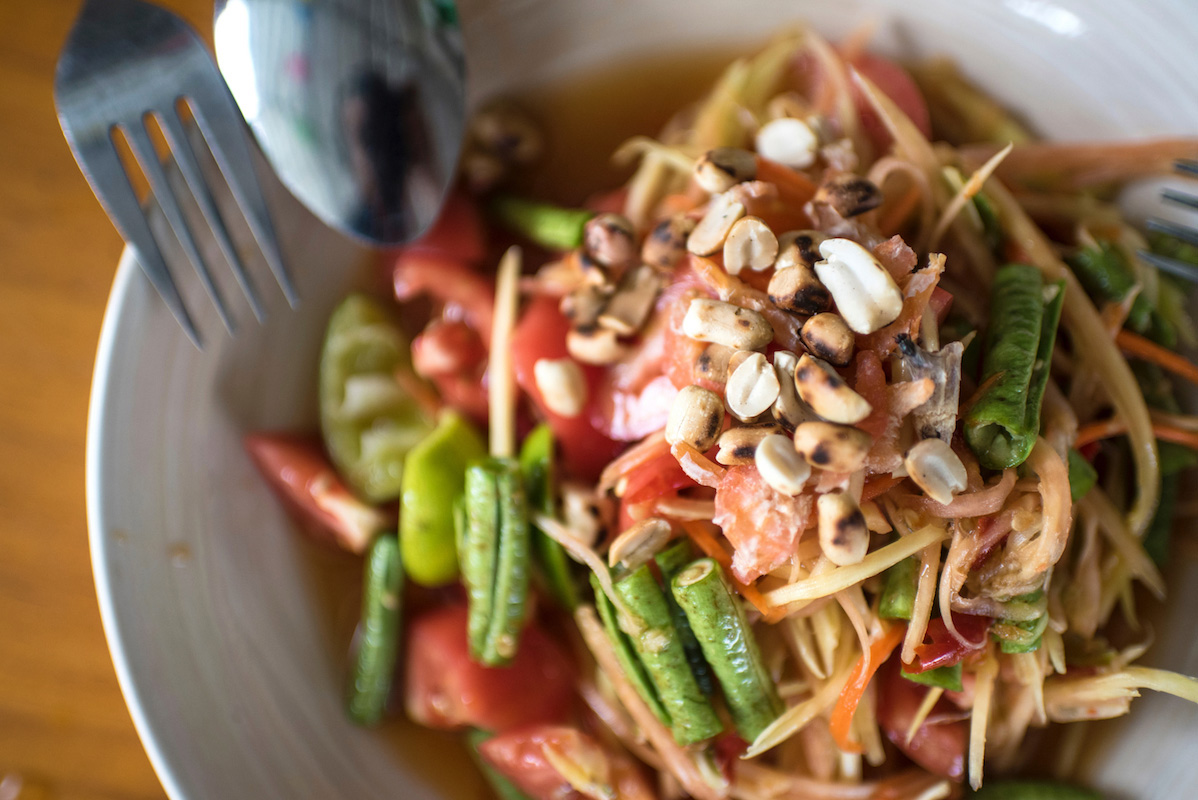 Is Thailand cheap for eating? Yes, at least if you eat Thai food. When I lived in Bangkok, my condo was in the street food paradise of Soi Suan Phlu 8, where I could enjoy homestyle classics like khaaw man gai chicken rice and pad ga prow gai fried chicken with holy basil for 30 or 40 THB per plate. This bears out even in "nice" Thai restaurants, though if you want to eat foreign (especially non-Asian) food in Thailand, forget it. Likewise, seafood can be pretty expensive, particularly near nicer resorts in Phuket, Krabi or the islands of the Trat archipelago in the southeast. Alcohol (at least real alcohol!) is also relatively expensive in Thailand; it isn't difficult to find "good" cocktails for 400 Baht or even more. (TIP: You can decrease the cost of your culinary adventures in Thailand when you use one of these amazing travel credit cards, many of which have no transaction fee and reward you for every purchase!)
Activities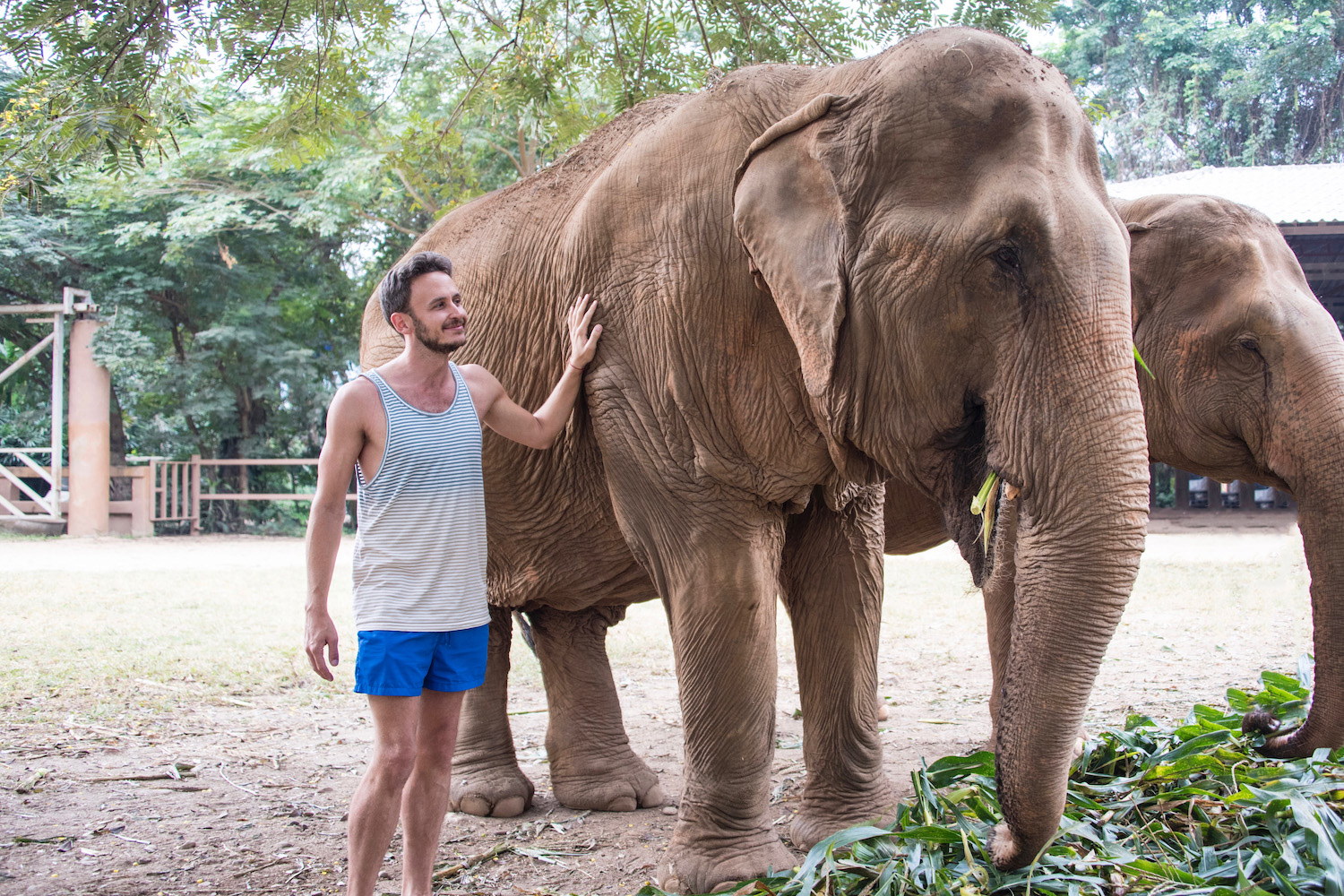 Why is Thailand so cheap? Well, when it comes to some activities, it definitely isn't. The good news, in the case of Elephant Nature Park near Chiang Mai (or similar outlets in the Chiang Rai vicinity), is that some of your payment (a half-day excursion can cost around 100 USD when all is said and done) is as a result of the place being ethical. On the other hand, you have to look at things relatively, rather than absolutely. Scuba diving in Thailand, for example, is expensive by local standards, but compared to prices you pay in other countries is downright affordable.
Other Thailand Travel Expenditures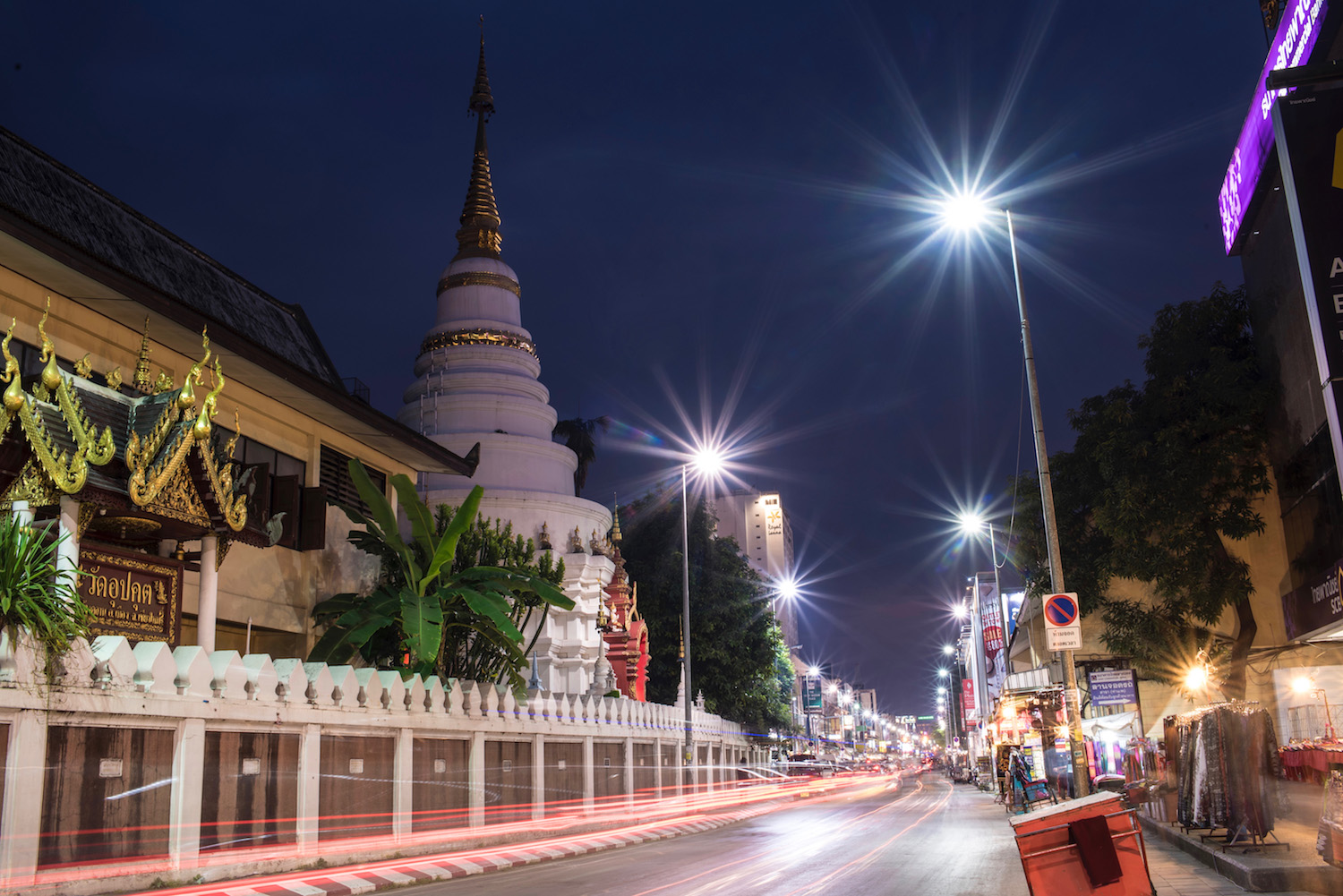 What is cheap in Thailand? What is expensive? Some of the most obnoxious travel costs in Thailand are hidden until you get there—I'm talking about fees. Did you know, for example, that most Thai ATMs charge 220 THB (about $7-8) per transaction? Additionally, when you can use a credit card to pay (and this is not a foregone conclusion), many businesses tack on a fee of 2-3%, in order to protect their bottom line. Beyond this, you have to be savvy to avoid paying the so-called "farang (foreigner) price"; you will need to hone your bargaining skills before visiting places like Bangkok's Chatuchak Weekend Market.
The Curious Case of the Thai Baht
Is Thailand cheap? The first place you should look to answer this is the value of the Thai baht. In the time that I have been traveling to Thailand, the currency has fluctuated from a low value of about 36 to the US dollar, to a devastating high of about 29, which raised prices a lot. The reasons for the baht's variable value are complex—nearly full employment, the massive gold reserves of the Thai royal government and the arguably incompetence of the Thai Central Bank.
In order not to be disappointed or even shocked as I travel, I generally try to view the value of the baht through an unchangeable lens, one that often overstates it. This means that 20 baht (the smallest note) is worth a little less than a dollar; 100 baht is $3; 3,000 THB is 100 USD and so on and so forth. Assuming that the baht's value is somewhere between 30-33 per US dollar is generally a very easy and effective way to avoid gross disappointment.
Is Thailand a Good Value?
Whether or not you consider Thailand cheap, the ultimate question is really about value. In some cases the answer to this is an obvious an emphatic yes, especially when it comes to excellent hotels and guest houses throughout the Kingdom, as well as meals from mouthwatering street food in Chiang Mai to dining at rooftop establishments in Bangkok. Transportation is less obvious: Local people consider Bangkok's BTS and MRT systems to be expensive according to their salaries; low cost flights within Thailand really aren't a whole lot cheaper than in other parts of the world.
Is Thailand still cheap? That's very much in the eye of the beholder. What I will say, however, is that the value a trip to Thailand presents is still largely very high—even when compared to neighboring countries. Cambodia and Vietnam, for instance, are technically cheaper, but you also have to deal with more hassles (scams, traffic accidents, food-borne illness and so forth) than you do in Thailand, which is relatively modern and sophisticated by comparison.
FAQ About the Cost of Travel in Thailand
How much money do you need per day in Thailand?
How cheap is Thailand? Well, assuming you don't mind staying in budget hotels or hostels, I suppose you could make do on 25 USD (around 900 Baht) per day or less. However, I'd say most travelers need at least double that; 100 USD per person per day guarantees comfort while traveling in Thailand.
How much does a meal cost in Thailand?
Is Thailand still cheap? When it comes to food (at least street food) it is. You can enjoy many classic Thai favorites, from Pad Thai noodles to Khaaw Man Gai chicken rice for 30 Baht (1 USD) or less per plate, even in the heart of Bangkok.
How much does it cost to vacation in Thailand?
Thailand isn't as affordable as Vietnam, but Thailand vacations are still a good value. Two weeks in Thailand, for example, can cost under $3,000 for two people, not including flights to and from Thailand. Is Thailand cheap? It can be, if you're strategic.
The Bottom Line
So, is Thailand cheap to travel? Although that depends somewhat on what you consider to be "cheap," it's difficult to travel in Thailand these days (in comfort, at least) and not spend a minimum of about 50 USD per person, per day. With this being said, Thailand remains a high value destination compared to places in Europe and North America, and while the cost is greater compared to neighboring countries, so too is the quality of services and amenities. Need help planning the ultimate trip to Thailand, regardless of your budget? Commission a custom Thailand itinerary today!