There are as many Thailand trip ideas on the internet as there are coconut trees on Koh Samui island. Back before I started coming to Thailand (a time when, to be fair, travel blogs in general were much more primitive than the ones that exist now), I was shocked by how little consensus there was about where to go in Thailand, or how long to stay in the Kingdom.
I wish I could tell you that the content landscape has changed a lot (it hasn't), but I'm not someone who tends to despair—I prefer to digress. In this case, what I mean is that I'd like to lay out some simple and satisfying Thailand vacation ideas over the next several paragraphs.
I'll also be outlying some more unique ways to explore Thailand, as well as what is probably the easiest and most surefire way to plan a trip to Thailand. I hope you'll continue to listen to what I have to say!
What Does the "Typical" Thailand Trip Look Like?
As a general rule, your Thailand itinerary will be broken into three parts: Bangkok (and vicinity); "the North" (usually just Chiang Mai, but sometimes other Thailand destinations); and "the islands" (even though the only island many travelers actually visit is Phuket, which is much less satisfying, on its own, than many of its smaller cousins). When you break down every Thailand trip (well, most Thailand trips) to these three component parts, the task of planning suddenly seems a lot less daunting.
Of course, not every trip to Thailand is typical—it could be that you've already eaten your way through Bangkok, (not) ridden elephants in Chiang Mai and have swum, scuba dived and rock climbed to your heart's content, in both the Andaman Sea and the Gulf of Thailand. If you fall into this elite group of Thailand travelers, I'd encourage you to scroll down a few sections, as I have some more specialized Thailand travel advice and solutions to recommend you.
Most Popular Thailand Trip Ideas
One Week in Thailand
Let's start our discussion about planning a trip to Thailand in the simplest terms, shall we? Assuming you have seven days and seven nights on the ground in Thailand (this is important, since it may take you a day or longer to get to the Kingdom and back by plane!), I'd recommend starting with 2-3 nights in Bangkok (hopefully, avoiding the city's infamous taxis, then heading North to Chiang Mai and/or Chiang Rai (but not both) for 2-3 nights. Spend all the days you have left somewhere in the Islands (ideally Krabi's Railay Beach or Koh Phi Phi), and fly back to Bangkok on day 7 in plenty of time to catch your flight home.
Two Weeks in Thailand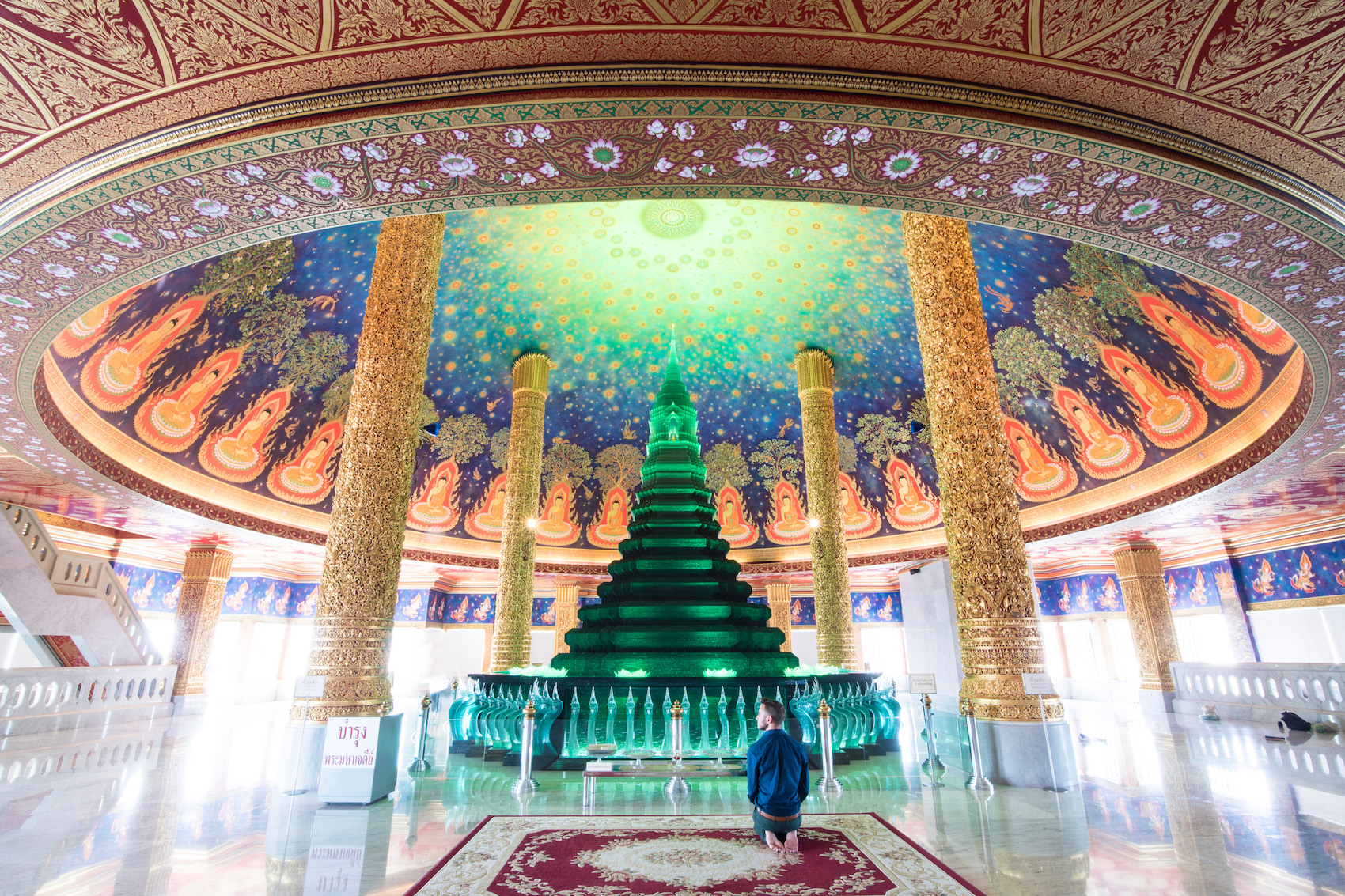 If you can add another week to your time in Thailand, you'll enjoy yourself a lot more, whether this is in part of a larger Southeast Asia itinerary or a standalone trip. With 2 weeks in Thailand, you can expand your time in Bangkok at the beginning to a minimum of three nights, and can also spend a night in the capital before you go home. Additionally, you can visit both Chiang Mai and Chiang Rai when you get to the North (plus, the Golden Triangle), and can take day trips to outlying islands from Krabi, Phuket or the Chumphon archipelago.
One Month in Thailand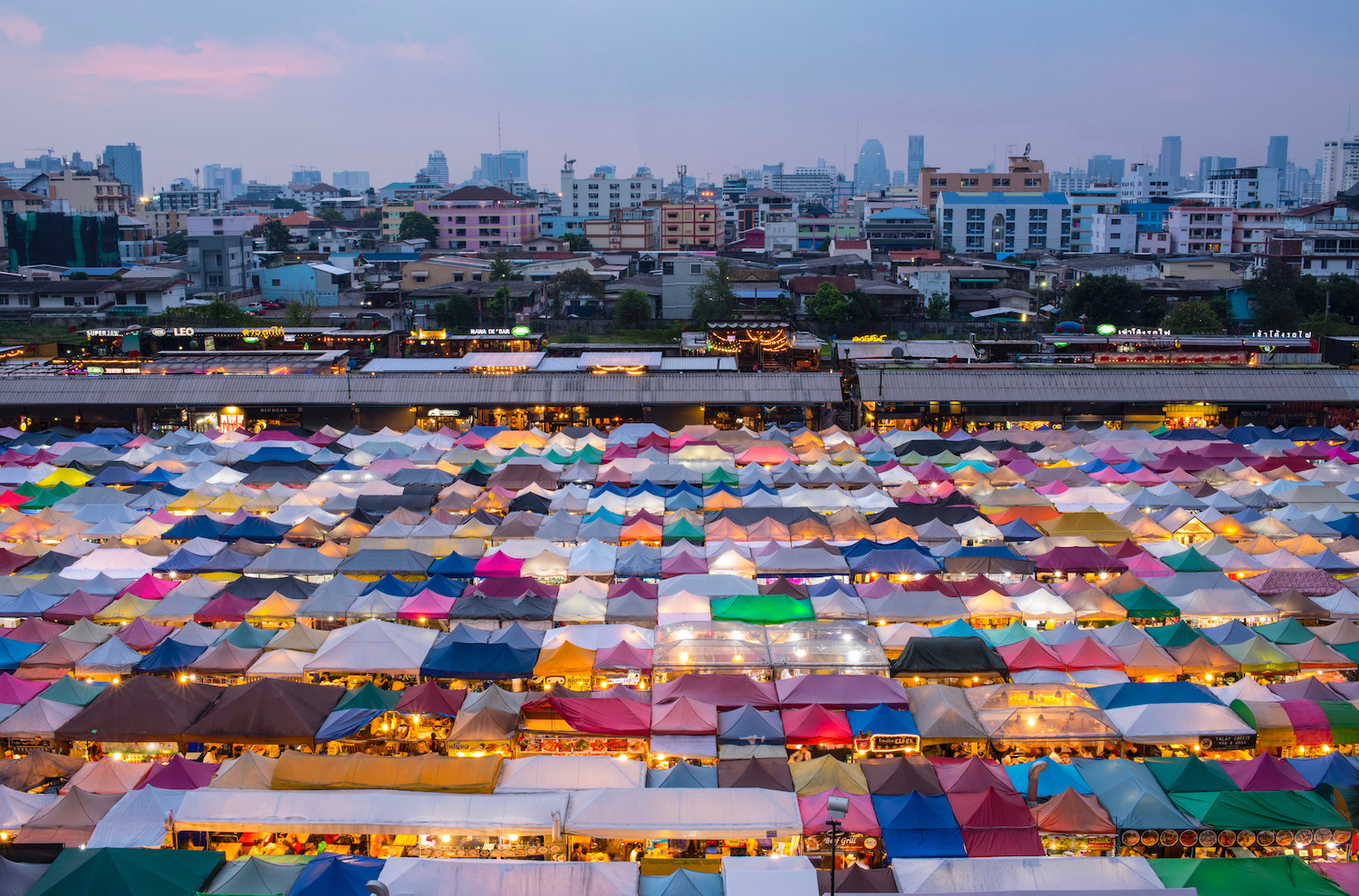 Moving onto rather long Thailand trip ideas, 3 weeks in Thailand (or, ideally, a month) is most probably a trip to Thailand and Thailand along. (To be frank, if you spent this long in Thailand and planned to proceed, say, to Vietnam or Malaysia, it might be difficult not to experience some redundancy.) With three to four weeks in Thailand, you can add secondary and tertiary destinations like the ancient city of Sukhothai, charming provinces like Nakhon Si Thammarat and potentially even the distant and misunderstood Isaan region to your Thailand itinerary.
Thailand Island Hopping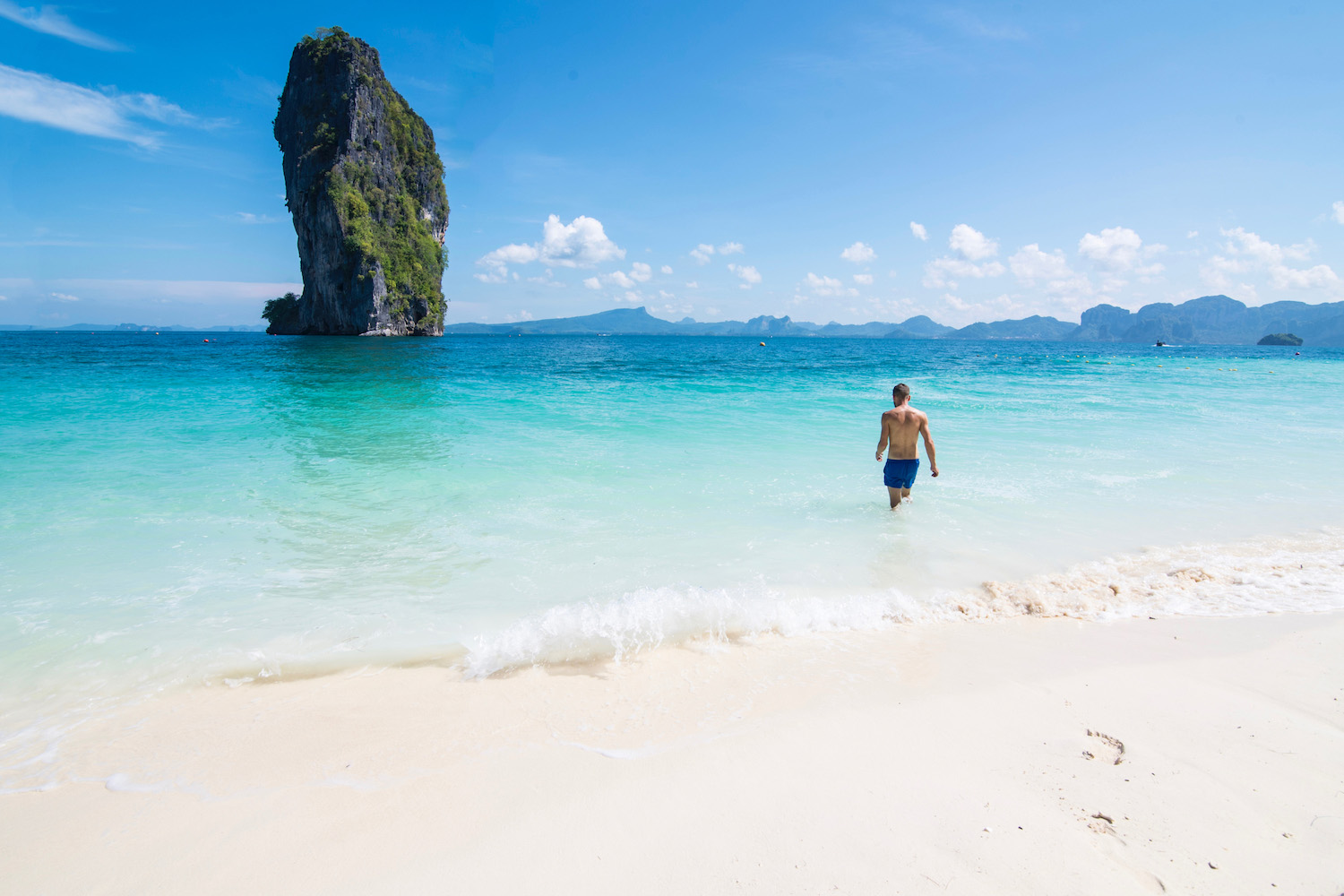 Thailand offers a plethora of travel experiences, but let's be frank: Some people just want to hit the beach! If island hopping is your main priority in Thailand, there are a few ways to tackle it. For shorter trips, I'd say you should stick to one major group of islands: The Chumphon and Trat archipelagoes in the Gulf of Thailand; or Krabi/Phuket and Trang/Satun provinces in the Andaman Sea. On a longer trip (2-4 weeks), it's conceivable that you could hit all of Thailand's major island groups, even if such a degree of hopping around could stymie any relaxation you intend to realize.
Exploring Thailand's North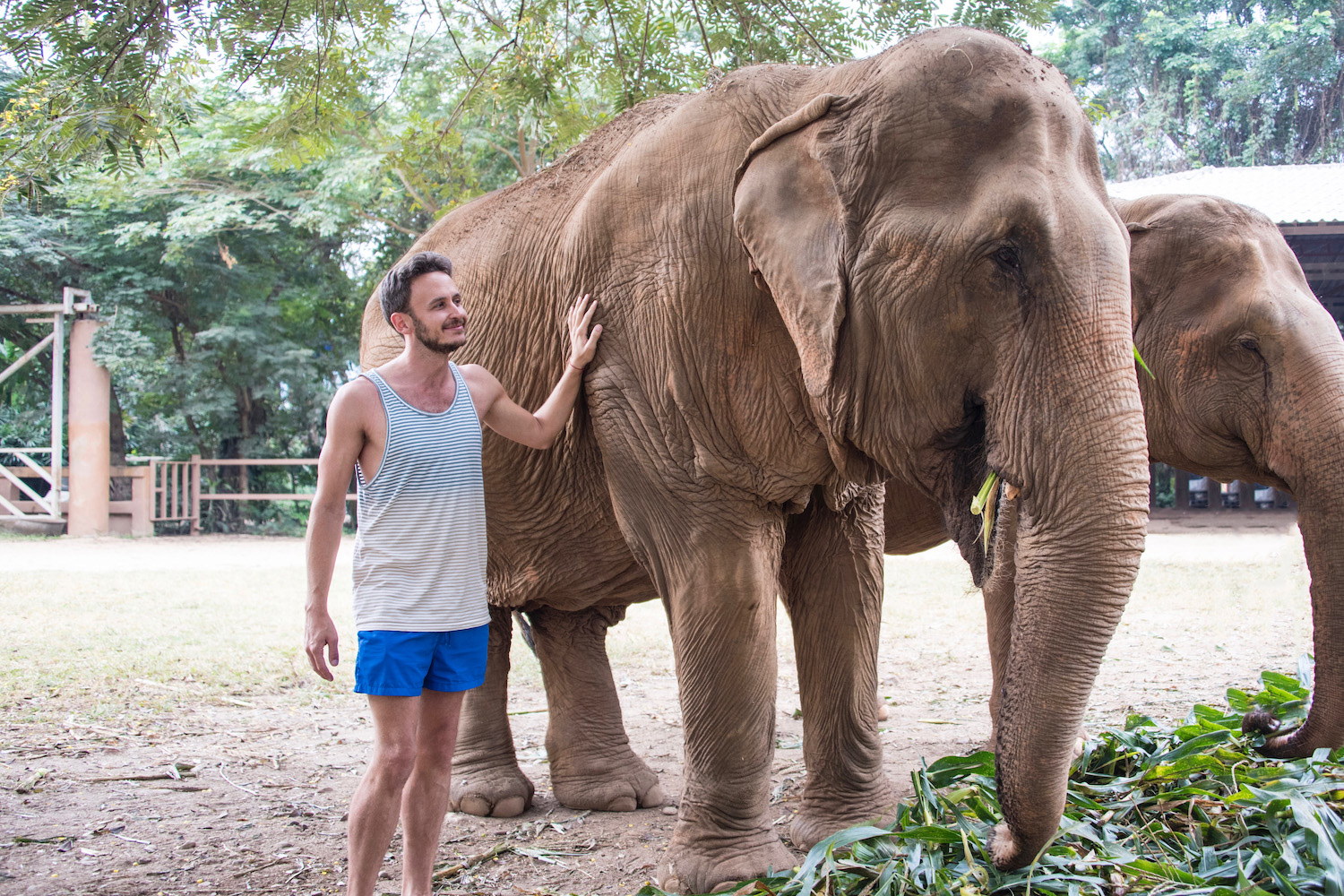 On the other end of the spectrum, one thing I've noticed as a Thailand trip planner is that some travelers couldn't care less about the beach. For them, Thailand is about waterfalls, elephants, temples and spicy Khao Soi noodle soup. Sticking to the North has its advantages, especially on longer trips. In addition to exploring Chiang Mai, Chiang Rai and the Golden Triangle, truly curious travelers can press on into more remote destinations, including the cities and provinces of Lampang, Nan and Tak, where the authentic soul of the north truly resides.
Other Ways to Discover Thailand
You say these typical Thailand trip ideas aren't unique enough for the voyage you're planning? That's totally understandable. Here are some other ways to get to know the Land of Smiles:
Snorkeling and scuba diving: These island-hopping trips usually start and end in the South, and prioritize off-the-beaten path destinations such as Koh Lipe and Koh Yao Yai.
Yoga and wellness: From yoga retreats on the beach in Hua Hin to meditation deep in the jungles outside Chiang Mai or Chiang Rai, Thailand has become a wellness mecca.
Incentive trips: Thailand's MICE industry grows every year, and the "i" is a big part of the reason why. Reward your team (or just yourself) with a trip that focuses on a theme close to the work you do.
Historical and religious travel: Stay in a Buddhist monastery or nunnery and learn the finer points of Theravada, or undertake an itinerary that traces the history of Siam.
Of course, you might not want to take a niche trip to Thailand at all. It could be that you're craving something 100% personalized. That's where an exciting service I've just launched comes in!
Commission a Custom Thailand Trip
You say you have no interest in Thailand trip planning, but still want to take a one-of-a-kind trip? I hear you. Given how affordable even luxury vacations to Thailand are, it's understandable that while you might have the money to visit Thailand, you can't set aside the time both for taking the trip, as well as for planning it out yourself. That's the (sort of) bad news. The good news? I have a service that's designed specifically with travelers like you in mind.
When you book a custom Thailand itinerary, I organize all your destinations in the most logical and enjoyable order, provide you with specific planes, trains and/or automobiles to travel between them and give daily recommendations for meals, activities and lodging, all fine-tuned to your preferences and needs. Click here to learn more about my custom Thailand itinerary planning service, which allows you to arrive to the Kingdom feeling like an expert, even if it's your first trip.
Other Thailand Trip FAQ
What part of Thailand should I visit?
If it's one of your first Thailand trips, you can think of Thailand in three main pieces: "Bangkok"; "The North"; and "The Islands." If you've already seen most of Thailand's main tourist trail, on the other hand, I would recommend going off the beaten path, whether into the underrated Isaan region of the northeast, or more rural southern provinces such as Phang Nga and Nakhon Si Thammarat.
What should I avoid in Thailand?
I try to give mostly positive advice in advance of your trip to Thailand, but I do recommend travelers avoid situations where they could get scammed. This means not staying in tourist trap areas such as Bangkok's Khao San Road or Patong Beach in Pattaya, and avoiding sex tourism like massage parlors and "ping ping shows" when possible. Additionally, use an app like Grab for transport instead of getting a taxi from the street.
Is street food in Thailand safe?
I've eaten lots of street food on all my trips to Thailand, and also when I lived there. While I did get very sick once (and slightly sick a few other times), I can generally say that Thai street food is safe, even if street food stalls sometimes look dirty. A good sign that a place is safe (and tasty!) is if lots of local people are eating there.
The Bottom Line
You've probably got a much clearer picture of the Thailand vacation you want to take, thanks to my succinct and inspirational Thailand trip ideas. While many of you will spend a week or two in the Kingdom, split equally between Bangkok, "The North" and "The Islands," other individuals, couples and groups are seeking something more unique, from niche travel that caters to yogis and scuba divers, to wholly custom trips like the ones I personally plan. At any rate, I feel so flattered that you're here! Kob khun krab! 🙏🏻