Living in Bangkok provided me incredible clarity both times I called the city home.
Some of this was practical. My opinion on subjects such as the best area to live in Bangkok evolved significantly between my first swing through the city and my second one.
In other instances, the impact of moving to Bangkok was more ethereal. I hope to share all these revelations, and other insights about being an expat in Bangkok, with you over the next several paragraphs.
My Bangkok Stor(ies)
As I mentioned in the intro to this article, I had two stints living in Bangkok: First for a few months in late 2012, in the wake of a failed romance in Berlin; second for a couple of years starting in early 2017, after Donald Trump was elected president of the United States. I still can't believe those last few words are true—but I digress. America's loss was my gain.
Moving to Bangkok, to be sure, was initially tantamount of running away from my life's problems, in all the various forms they presented itself. Learning to be at peace in Bangkok (well, at least as much as one can in such a manic metropolis) was what allowed me to grow beyond the spiritual incongruities that had spurred each exodus, and to level me up in my life more broadly speaking.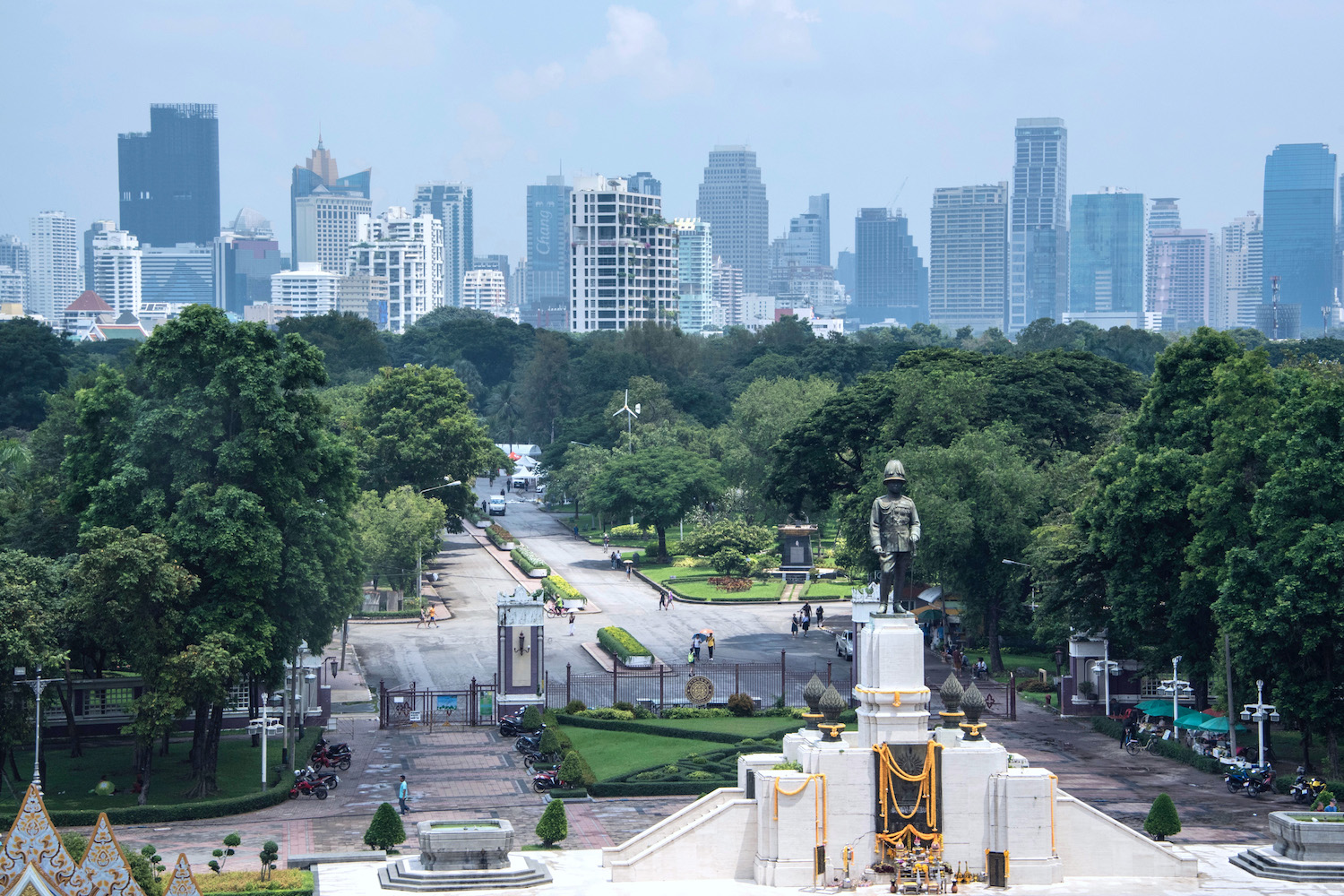 Things to Keep in Mind When Moving to Bangkok
Location is crucial
There are two ways to look at the best area of Bangkok: The one with your ideal apartment or condo and establishments to keep you stimulated; and the one that's going to necessitate as little time as possible amid Bangkok's insane traffic. Whether you prefer expat-filled Sukhumvit, stately Sathorn, wild Silom or quieter areas like Ari and Ratchada, stay very near a BTS or MRT station—five minutes or less by foot, if possible. This will make your expat life in Bangkok a great deal more harmonious.
The rumors are true
Living in Bangkok is not always easy or fun. In fact, it's frequently miserable, whether because of the aforementioned traffic, 11-and-a-half months of oppressive heat, half a year of torrential rain and the bizarre cloud of pollution that appears every February. I say this as someone who was a frequent defender of Bangkok before I moved there. You'll eventually learn to love Bangkok, but you may just learn to hate it first.
Not everything is cheap
Is Bangkok expensive? Yes and no. While street food and most local experiences are cheap, assuming you can speak enough Thai not to get screwed with the "farang price," apartments and condos can be surprisingly expensive—I didn't pay much less for my place in Bangkok than I do in Taipei, which is by most measures a much wealthier city. In general, I'd say it's difficult to get by in Bangkok on under 60,000 Baht (2,000 USD) per month.
Getting out of town is hard
You would think that living in Bangkok would provide a great opportunity for exploring other Thailand destinations, whether on weekend jaunts of Kanchanaburi or Koh Samet, or farther afield to Chiang Mai or Phuket. Unfortunately, whether you love or hate the city on a given day, Bangkok has a way of trapping you. Sometimes, riding the BTS all the way down Sukhumvit Road can feel like an excursion, even for long-time expats in Bangkok!

But getting burnt out is easy
Is Bangkok stressful? Yes, but not for the reasons you think. In spite of what I said earlier, the traffic, heat and rain are relatively easy to get used to, in as much as they are immutable facts of life. What's harder is the little things. Walking around a corner and being stalked by a maybe-rabid dog; dealing with the not-infrequent incompetence of local people; the shocking inconvenience of the "convenient" Grab rideshare service.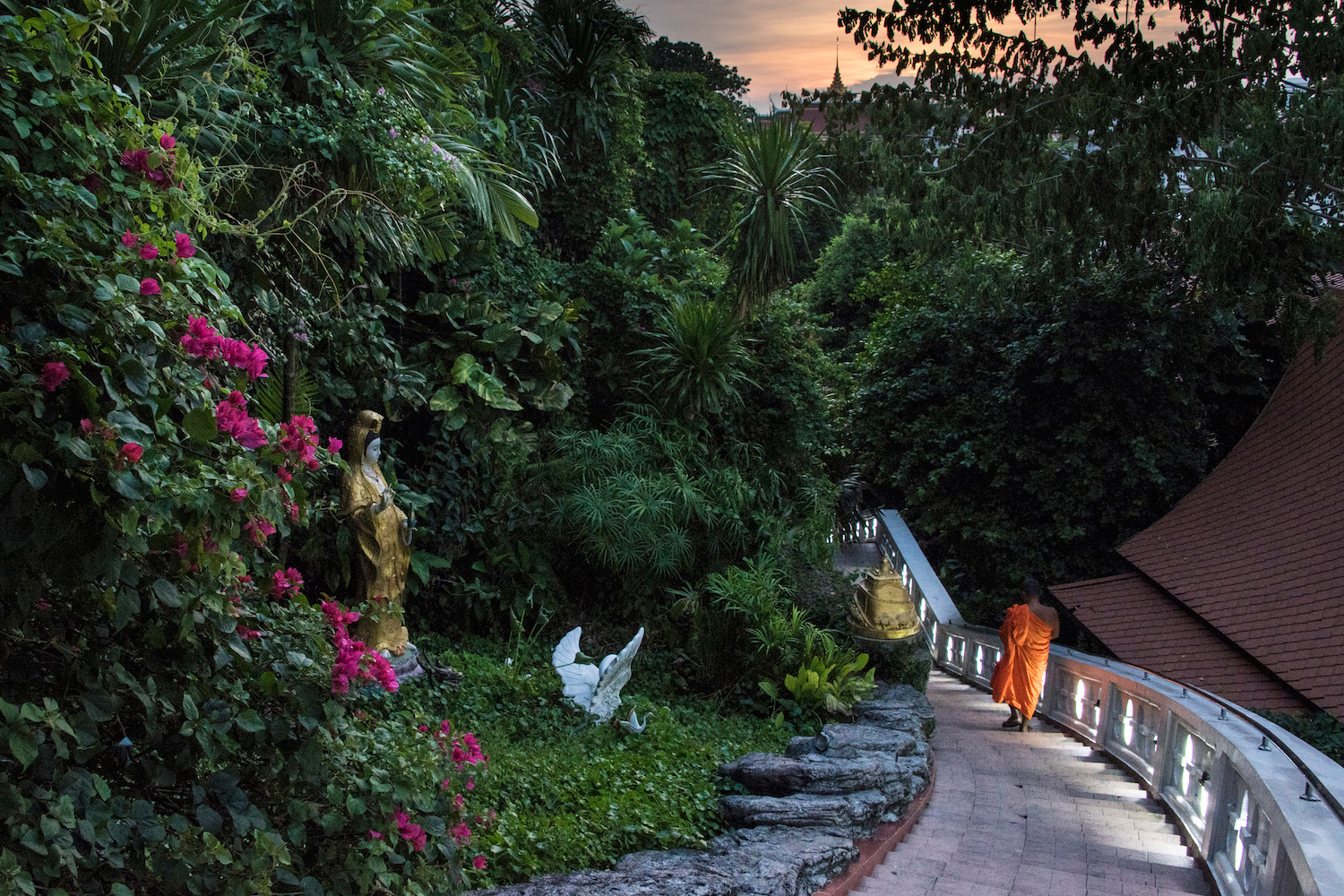 Would I Move Back to Bangkok?
Living in Thailand always followed period of turbulence in my life. I'm writing this in late May 2020, during the peak of the coronavirus crisis, when "turbulent" isn't even closed to an adequate adjective for what the world is going through. While I'm not sure Bangkok is going to be the first place I travel (let alone move) when my apartment lease in Taipei expires in July, I'd lie if I said I haven't considered the prospect of moving back in the future.
Living in Bangkok, to be sure, will come with new challenges, at least until a vaccine for Covid emerges, assuming it doesn't naturally burn itself out during the second half of 2020 (this is what I'm personally rooting for). Frankly, I imagine life in the city is a hot mess right now, and do not envy the people having to adjust to the "new normal"—God, I fucking hate that term—in a place whose old normal was anything but.
Other Places to Live in Thailand
People (especially expats) often ask me if I ever considered living in Chiang Mai—the truth was that I hadn't, not even for a second. While I love northern Thailand, and have even retreated there for weeks at a time in the past, I've decided (especially at this point in my life) that I need to be in a major city. Although I'm neither a partier nor particularly social, I thrive on cosmopolitan energy, the buzz of a large and diverse population.
With this being said, moving to Thailand doesn't necessitate doing time in the capital. If you choose not to live in Chiang Mai (or Chiang Rai), you could instead head south to Phuket, Krabi or Koh Samui. Some brave souls even make their home in Thailand's wild northeast—Isaan—although I personally find this region stressful to visit on short trips. I literally can't imagine living there! Which is to say that when it comes to Thailand expat life, Bangkok is the beginning and end (at least for me).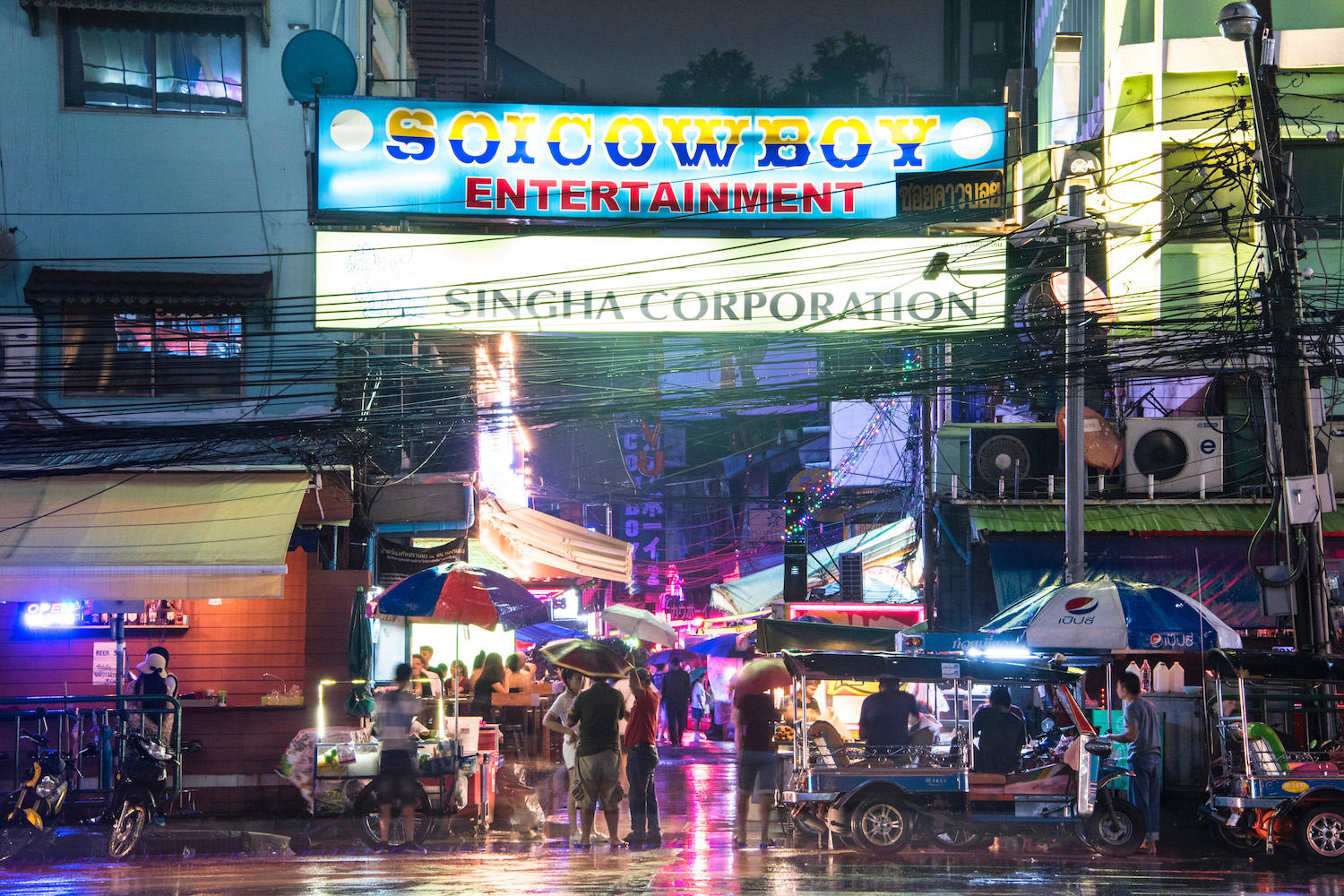 Other FAQ About Living in Bangkok
How much money do you need to live comfortably in Bangkok?
The cost of living in Bangkok, Thailand is probably more than you're expecting. I'd say that at a minimum, if you wish to live alone, you need a steady income of $2,000 per month. This accounts for an average apartment rental fee of at least 20,000 Baht (~$600) per month, plus utility, transportation and food costs, and entertainment such as movies and weekend trips to other Thailand destinations.
Is it good to live in Bangkok?
I really enjoyed my life in Bangkok the first year; by the second half of year two, especially, things about the city started to grate on me. In particular, while I love the delicious food, friendly people and dynamic vibrancy of Bangkok, the traffic, heat and general corruptness of the Thai system can affect your mood and therefore, your quality of life. Your ability to stay in Bangkok for a long time is directly related to how easily you accept things like this.
Can foreigners buy a villa in Thailand?
Just because you live in Bangkok doesn't mean you can't engage in business elsewhere in Thailand. For example, many farang purchase villa properties on islands like Samui or in coastal Krabi province, and use rental fees earned from them as a stream of income. However, foreigners cannot technically have full ownership of real estate in Thailand (apart from condos), so you should make sure you have a trusted partner before entering into such an arrangment.
The Bottom Line
Living in Bangkok isn't for everyone, but you can make it work for you. Whether you move there to work or study, or simply squat there as a digital nomad for a while like I've tended to do, Bangkok living doesn't change who you are so much as it reveals who you are. Likewise, while Thailand's capital theoretically makes a great base for exploring the Kingdom, I imagine you'll find it as difficult as I sometimes did to escape the city. Need guidance as you plot your own move to Thailand? Seek my expertise in a formal way—hire me as your Bangkok relocation coach!