If you're asking yourself "when will Thailand open to tourists?", you're in the right place. I've been staying up to date on the various answers to this question since Thailand's borders first closed in early 2020.
The good news is that technically speaking at least, the borders aren't closed anymore. You can easily visit Thailand in 2021, provided you're OK to jump through one of several hurdles in order to do so.
For example, if you're asking "Can I go to Thailand this summer?", the answer is "yes," but it's also more complicated than that. Continue reading to learn more about when you might next be able to visit Thailand (or be willing to, keeping in mind all the restrictions).
Is Thailand Open or Closed?
The real question is "when will Thailand reopen to tourists without quarantine?". As of now, all roads into Thailand require some form of quarantine. For some tourists, that's a flight into Bangkok's Suvarnabhumi Airport and 15 days in an Alternative State Quarantine (ASQ) hotel before enjoying relative freedom outside of it. Others will prefer to visit Phuket, Samui or any of the other various "sandbox" schemes coming online.
When will Thailand reopen international flights? Currently, as of August 2021, a number of charter flights (on Thai Airways) and semi-commercial flights to the Kingdom operate. However, you won't be able to board any normal, scheduled flights as we would've thought of them before Covid. Thailand is open, it's true, but only to travelers who are willing to disentangle themselves from a great deal of red tape.
How to Visit Thailand Right Now
Phuket Sandbox
When it comes to unwinding Thailand travel restrictions, 2021 has been a mixed bag. The Phuket Sandbox, for example, bills itself as a "quarantine-free" arrangement. However, you need to remain in Phuket for at least 14 days (which is essentially a quarantine), to say nothing of mandatory testing and tracking; at any moment, your trip could be ruined, in some cases by a technical error.
Samui Plus
An other part of Thailand open to tourists is Koh Samui. Well, Samui Plus, as it's officially being marketed. The good news? If you stay here for your 14-day non-quarantine quarantine, you can also travel to the nearby islands of Koh Pha Ngan and Koh Tao. The bad news? You can only travel on "fixed routes," which doesn't really sound like a vacation to me.
Alternative State Quarantine (ASQ)
When will Thailand open its borders to foreigners? Well, if you don't mind sitting in a quarantine hotel for 16 days, 15 nights, the border is already open to you. Most of these properties are in Bangkok, which means you can travel directly from Suvarnabhumi Airport to your quarantine location. These hotels are expensive and the quarantine is wholly confining—your room is literally like a jail cell. But if you need to visit Thailand, you can.
Education or work visa
Given the various quarantine systems being imposed, it's difficult to argue that Thailand is open to tourists in any meaningful sense. Indeed, sitting through two weeks of quarantine might prove more valuable to travelers entering Thailand to start a new job or to study, such as I did a few years ago when I learned Thai in Bangkok. Allow me to be clear: Holders of Thai education and work visas still need to quarantine.
Wait until October (or likely beyond)
As I'll explain more in a couple of paragraphs, there is a chance (albeit a shrinking one) that Thailand will fully open to vaccinated tourists from October 2021. As for whether you should book a ticket to Thailand in December 2021? That's up to you, although you might want to read a couple of paragraphs more and understand the various caveats that underlie Thailand's reopening.
When Will Thailand Reopen to Tourists Without Quarantine?
Currently, I am planning to visit Thailand in November 2021. This is based on Prime Minister Prayuth Chan-o-cha announcing, in June, that the entire country would re-open, quarantine-free, from October 2021. I haven't booked a ticket yet, however. Having followed Thailand's evolving travel restrictions closely for almost two years, I know that even "confirmed" plans are subject to change, particularly given the evolving pandemic.
At the same time, I do have a strong gut feeling that October 2021 might remain when Thailand will open to tourists, for a few reasons. First, because as of early August, infections in the Kingdom seem to be peaking, right as the vaccination drive is accelerating. Substantial natural immunity will combine with vaccine-induced immunity to blunt the impact of future wave. Moreover, I doubt Prayuth will want to lose face; the Phuket and Samui "Sandbox" schemes went ahead as scheduled, in spite of all the skepticism plans for them justifiably engendered.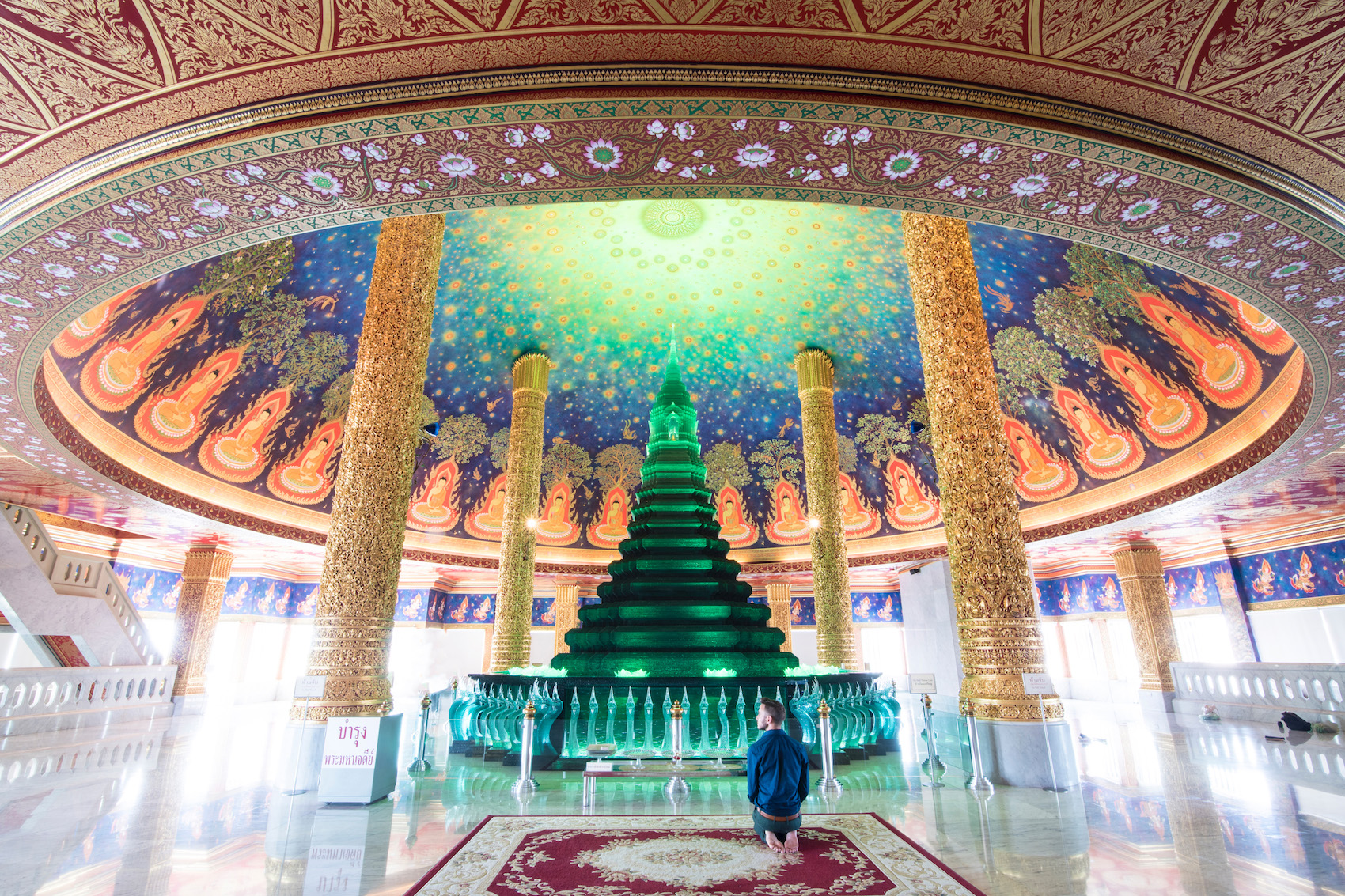 Other FAQ About Visiting Thailand After Covid-19
Is Thailand open to US citizens?
As of August 2021, US citizens can enter Thailand if they are willing to quarantine for 15 days, or to adhere to the terms and conditions of the Phuket and Samui "Sandbox" schemes. When will Thailand open for tourism without quarantine for US citizens? That's another question entirely, although as of now October 2021 looks good.
Can I travel to Thailand right now?
You can travel to Thailand now, as of August 2021, if you accept the conditions of quarantine, either in a hotel or on the islands of Phuket or Koh Samui. Can I travel to Thailand this winter? Yes, and by that time conditions for entering the Kingdom will most likely have relaxed.
Is it safe to visit to Thailand right now?
Thailand has always been a country where safety is relative. Violent crime is low; car accidents are common. You are less likely to be pickpocketed or robbed than you are to succumb to food poisoning. When it comes to Covid in Thailand, vaccinated travelers are at minimal risk, while you are taking a gamble if you enter the Kingdom un-vaccinated. When can I travel to Thailand again? Anytime you feel safe.
The Bottom Line
When will Thailand open to tourists? This is a simple question with a long, complex answer. As of August 2021, Thailand's border is open. Foreigners who are willing to quarantine, either in a hotel or on islands such as Phuket or Koh Samui, can enter the Kingdom, albeit subject to restrictions imposed upon local people, up to and including lockdown. While the official plan is still to re-open the whole country to fully vaccinated tourists from October 2021, nothing in Thailand is ever "official," let alone final. No matter when you plan to visit Thailand after Covid-19, I do hope you will consider hiring me to plan your trip.