Many travelers search the internet for things to do in Koh Phi Phi. What you should really be asking yourself, however, is something more fundamental.
Which is not to say I'm going to answer this question—is Koh Phi Phi worth visiting?—directly in this post, or pass harsh judgment on the tourist paradise. However, I will address the fact that a trip to Koh Phi Phi is not always a postcard-perfect revelation.
Indeed, this isn't going to be your typical Koh Phi Phi travel guide. How could it be, with what I've come to know about the most cliché and controversial of Thailand's destinations?
Koh Phi Phi: Practical Matters
Is Phi Phi island worth it? Before I dig into whether Koh Phi Phi is worth visiting, allow me to dig into meatier matters about traveling to the islands in general. Whether you start in Phuket, Railay, Ao Nang or Krabi Town, ferry is the only way to reach the Phi Phi Islands. (Within this large generalization, however, many options for speed and price exist—this is a topic for another post.)
Is it worth staying in Phi Phi island? Indeed, irrespective of whether you originate in Krabi or Koh Yao Yai, your next step will be finding a place to stay. While it's possible to stay in quieter reaches of the Phi Phi archipelago (it is not just one island, although you might have come to believe it is), I do find a central location at least tangentially near Tonsai Bay is prudent. If only because it makes getting away (Phi Phi is nothing if not a base for day trips) so much easier!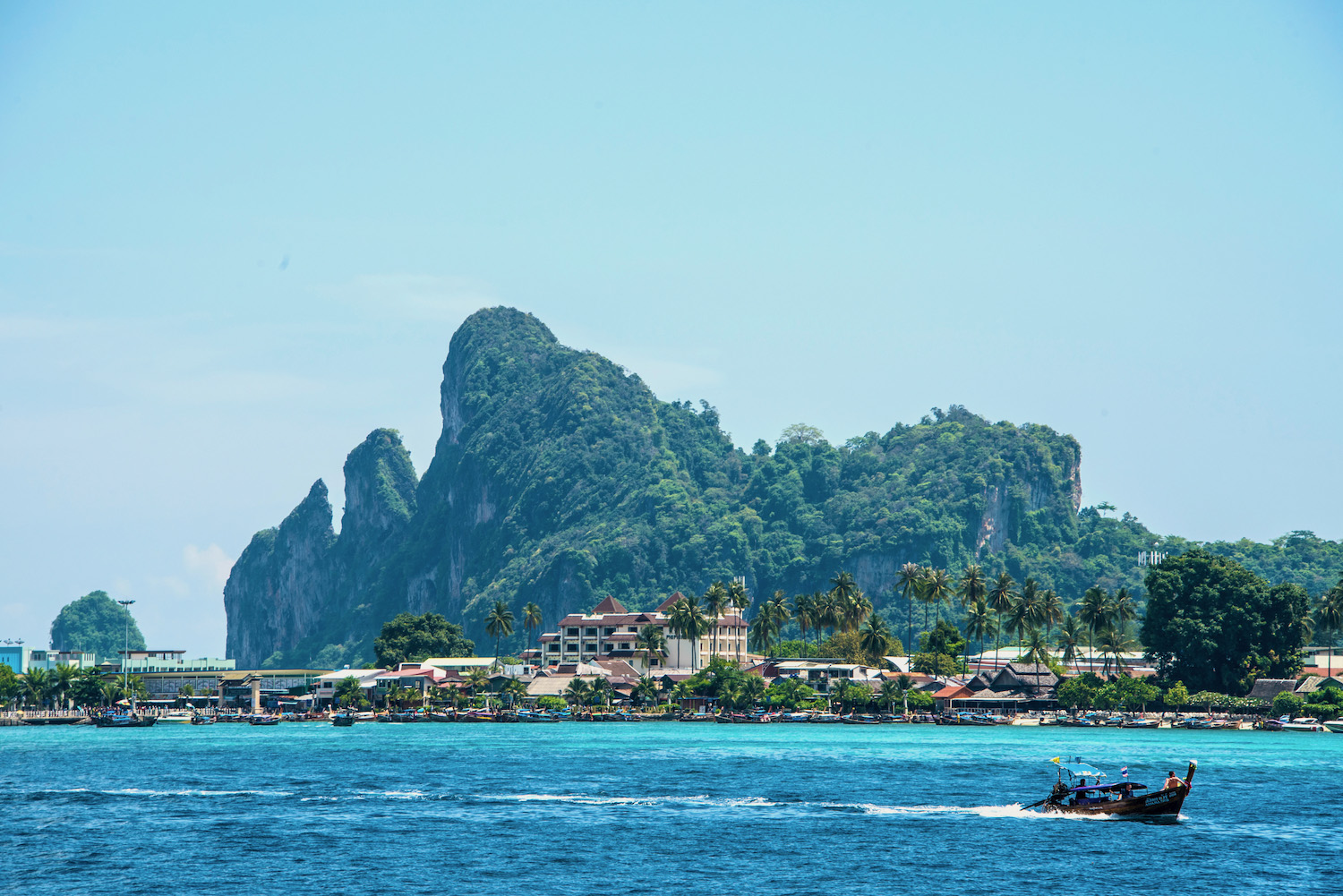 What I Love (and Hate) About Koh Phi Phi
The town center is a hot mess
I have to start with a disclaimer: The populated area on the narrow strip of land between Koh Phi Phi Don's Tonsai Bay and Loh Dalum Beach is not really a "town" in any sense. In spite of this, many of the same problems that plague other Thailand tourist havens (I'm thinking Bangkok's Khao San Road, and Patong Beach in Phuket) are present here—namely, excessive partying, prostitution and scams.
The beaches live up to the hype
Speaking of Loh Dalum, beaches are among the things to do in Koh Phi Phi that definitely live up to the hype. This is especially true away from civilization, whether at northeastern coastal spots such as Loh Lana Bay and Nui Beach, or at outlying Bamboo Island, which is probably the most popular day-trip destination besides Maya Bay (more on that place in a second!).
The viewpoint is underrated
Some aspects of Koh Phi Phi get old quickly, notably the intoxicated bros and babes that infest many of the establishments within the aforementioned "town" center. On the other hand, certain things about the Phi Phi Islands will always be iconic, no matter how many people are there to spoil them. In particular, the Viewpoint that's about 20-30 minutes by foot from Loh Dalum offers one of Thailand's (deservedly) most famous views.
Maya Bay is manic, but still a must-visit
Is Phi Phi island worth visiting? Another of the things to do in Koh Phi Phi that more or less lives up to the hype is Maya Bay. Located within Koh Phi Phi Leh, the smaller of the two main Phi Phi Islands, Maya Bay has been the subject of controversy in recent years. Entry became heavily restricted in 2018, and even briefly became prohibited, even before the coronavirus pandemic brought tourism numbers in Koh Phi Phi (and elsewhere in Thailand) down near zero.
Koh Phi Phi might soon change
Speaking of coronavirus in Thailand, it's difficult for me to imagine that it won't change Koh Phi Phi, at least in the short term. As tourists began returning to Thailand after covid-19, the years-kong closure of Maya Bay made many travelers reconsider coming to Koh Phi Phi at all. While a doubt there will be a permanent ban on tourism to the islands, I could see a future where they're slightly less crowded.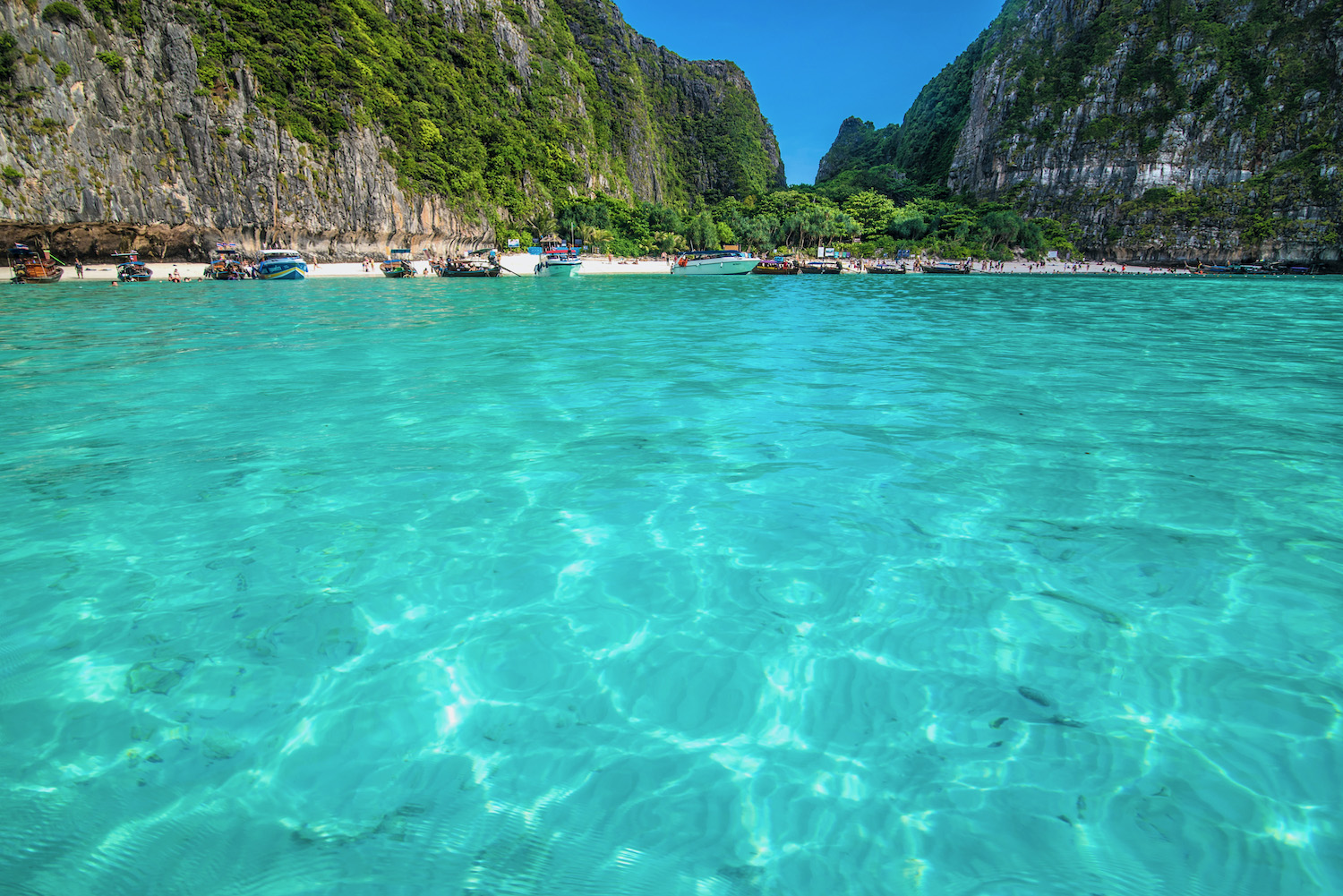 Alternatives to Koh Phi Phi
You say you want to step into a Thailand postcard paradise, but find the facts I've just cited about the Phi Phi Islands unpalatable? Here are a few alternatives:
Koh Yao Yai and Koh Yao Noi
The Trang Islands (namely, Koh Kradan and Koh Mook)
Koh Samui (in combination, ideally, with Koh Tao and Koh Pha Ngan)
Koh Kood and Koh Maak within the Trat archipelago
(My larger point here, some exceptions notwithstanding, is that many things to do in Koh Phi Phi are generally accessible elsewhere in Thailand.)
Plan Your Thailand Beach Trip
The bad news? Whether or not the Phi Phi Islands end up striking your fancy, planning a trip to Thailand's islands can quickly become anything but relaxing. From weighing the pros and cons of each destinations, to stringing together an island-hopping trip that isn't a messy string of ferry rides and domestic flights, many a Thailand beach trip become postcard-perfect only after your toes are in the sand.
The good news? You're not alone on this particular journey. I offer a custom Thailand itinerary service, which allows you to kick back now, while I iron out the details of your maritime adventure (and every other part of your Thailand trip). Even if you don't end up booking a session, my detailed overview of Thailand trip ideas will make planning your own trip a great deal easier, and make it simpler to answer the question "is Koh Phi Phi worth visiting"?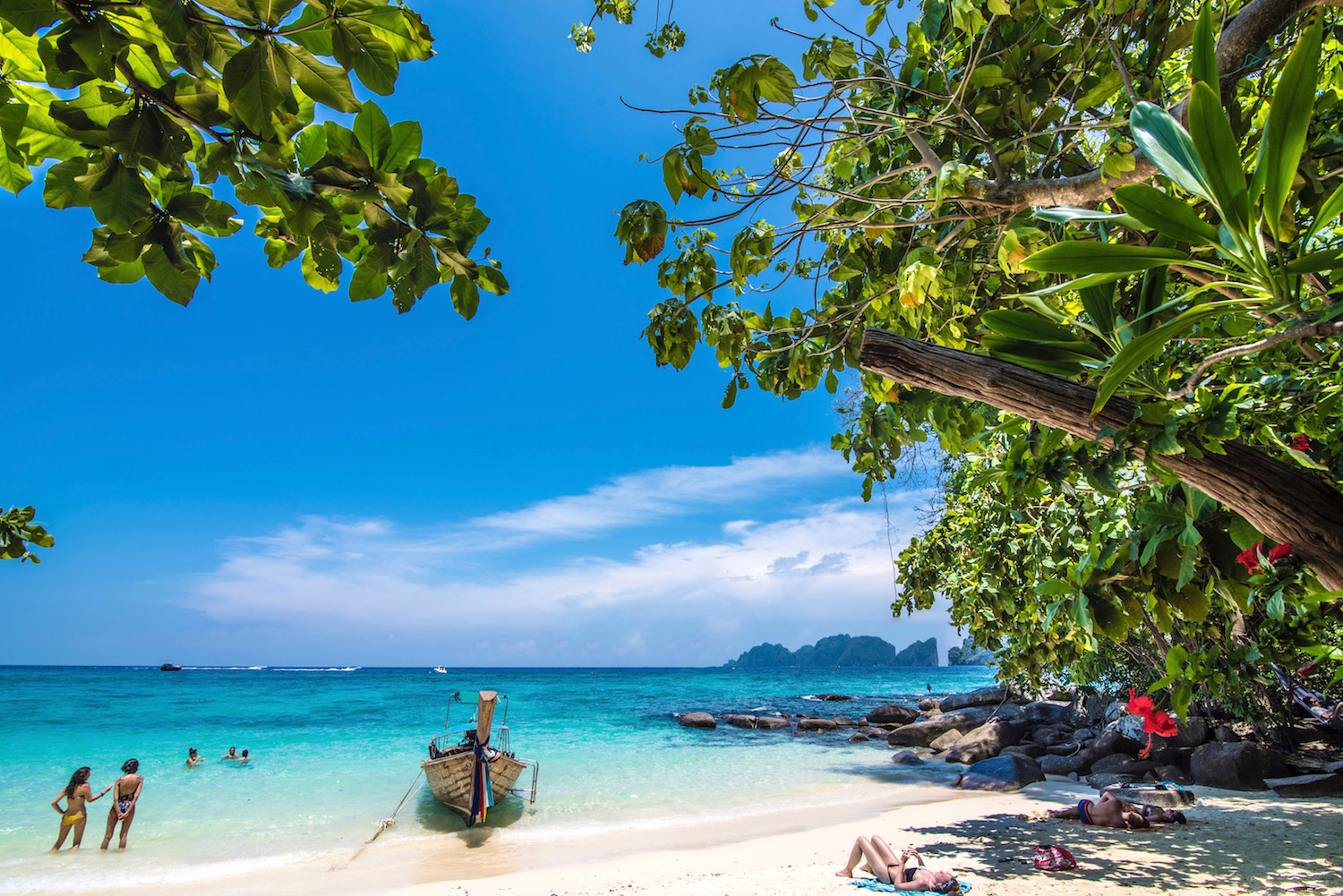 Other FAQ About Visiting Koh Phi Phi
What to do in Koh Phi Phi?
When it comes to what to do in Phi Phi, the most obvious choice is to go island hopping. While some travelers will simply take a day trip from Tonsai to Maya Bay, others will visit other islands, such as Bamboo Island. Another thing to do in Koh Phi Phi island is to take in the view, particularly from the aptly-named "Viewpoint" located by following Phi Phi town's main street as far and high as it will go.
Is Koh Phi Phi cheap?
Koh Phi Phi isn't as cheap as it used to be, although it's still more affordable than many other paradise islands in the world. Backpackers can get by on around 1000 THB (~30 USD) per person, per day, while around 100 USD per person, per day can get you boutique-style accommodation, restaurants meals and plenty of alcohol. Keep in mind that your price can go up or down, depending on which things to do in Phi Phi you prioritize.
How much does it cost to go to Koh Phi Phi?
As a general rule, most travelers can expect to spend around 1000-3000 THB (~30-100 USD) per person, per day in Koh Phi Phi, not counting the cost of transport to and from the island. Keep in mind that some things to do in Phi Phi islands (such as renting private boats) can quickly drive up the cost of your trip.
The Bottom Line
Is Phi Phi worth visiting? Although I've devoted much of this post to discussing things to do in Koh Phi Phi, the overarching question I ask is more existential: Is Koh Phi Phi worth it? I don't answer it, at least not directly, among other reasons because I've yet to return to the Phi Phi Islands in the wake of coronavirus. In spite of this, many of Koh Phi Phi's travel fundaments are excellent, from glorious beaches not far from major tourist areas, to the ease of taking day trips to wilder idylls on their periphery. Certainly, the only way to know for sure (for Koh Phi Phi, and other examples of the best islands in Thailand) is to visit for yourself!