A few years ago, I got into an argument with a Sardinian friend of mine. "I'm sorry to say," she concluded, not long after the discussion began, "but Thailand's beaches don't hold a candle to Sardinia's."
Now, at that point I hadn't yet been to Sardinia, although I have visited since. And in spite of her insistence to the contrary, I actually didn't find Sardinian beaches all that special in comparison to my favorite beaches and islands in Thailand.
However, even if you accept the premise that the average beach in Thailand is not as beautiful as the average one in Sardinia, certain Thai beaches are simply peerless. The Similan Islands, for example, which I'll be profiling over the next few paragraphs.
How to Get to the Similan Islands
If you plan to visit the Similan Islands, it's best to start in Phang Nga province—they sit just offshore. The problem, of course, is that many travelers don't make it to Phang Nga, even though they absolutely should. Thankfully, you can access the Similans from Phuket, even though the journey is much longer, which means your time in the islands is necessarily a bit shorter.
Spending some time in Phang Nga, or are simply able to be there before your boat departs? Book a trip like this one, which leaves from Khao Lak National Park and takes advantage of its closer location to the Similan archipelago. If you're starting in Phuket, meanwhile, this might be a good tour for you, assuming your hotel's front desk doesn't offer you something better.
How Your Similan Islands Day Trip Will Go Down
Get going at the crack of dawn
Whether you begin your journey in Phuket or Phang Nga, you're going to have to wake up early. You can count on your hotel pick-up (virtually all Similan tours include these) to take place somewhere around 5 AM, although your vehicle should be comfortable enough to sleep en route, should you decide to get a few more zzzs on your way to the port.
Make the journey to the islands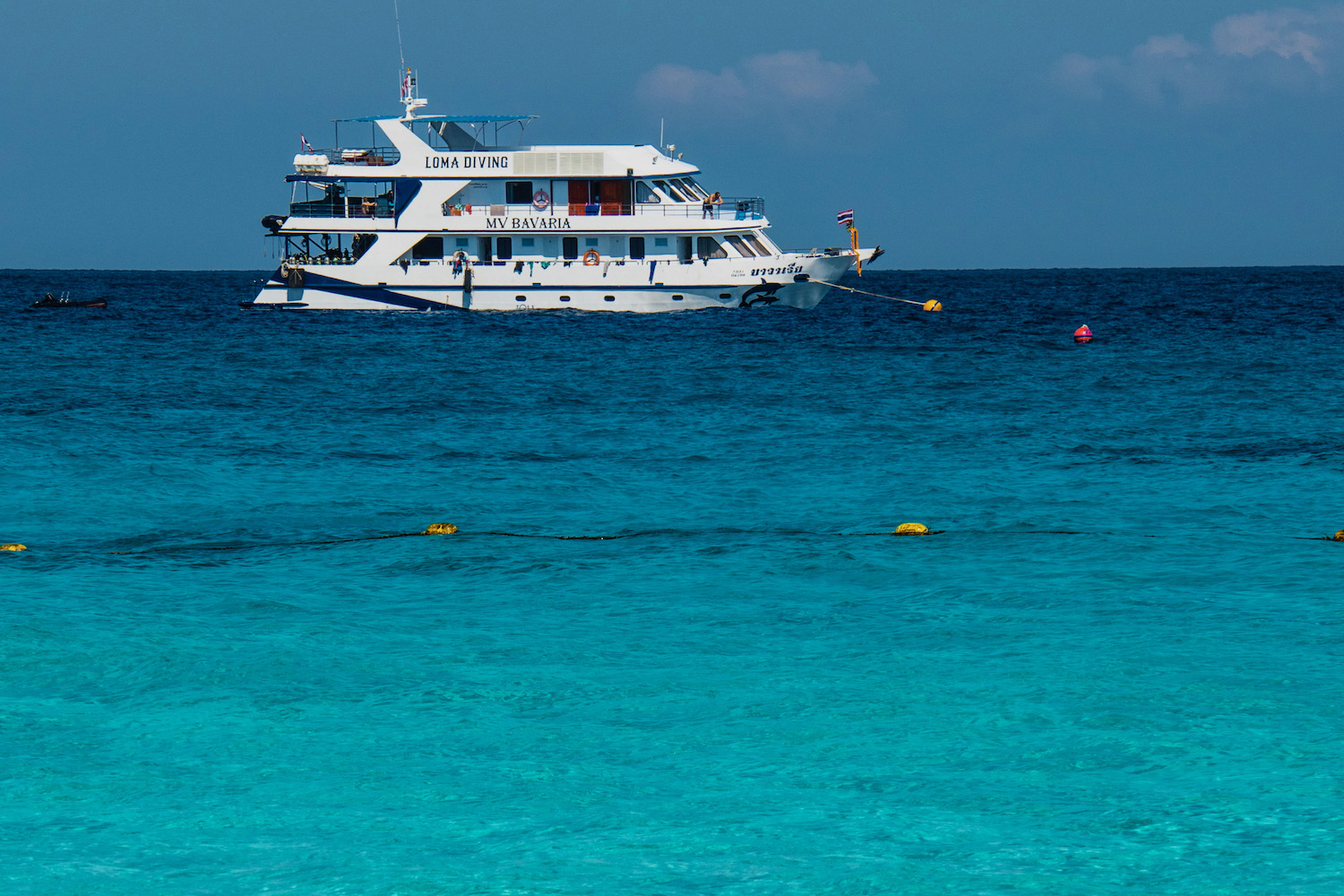 Unfortunately, even once you board your boat, there's one more step before setting food on paradisiacal Similan Islands beaches. You need to boat there, which from Phang Nga takes about 90 minutes, and takes at least two hours from anywhere in Phuket. This journey is probably a bit too roughy for sleeping, although to be fair you'll be too excited to nod off.
Get a Similan Islands crash course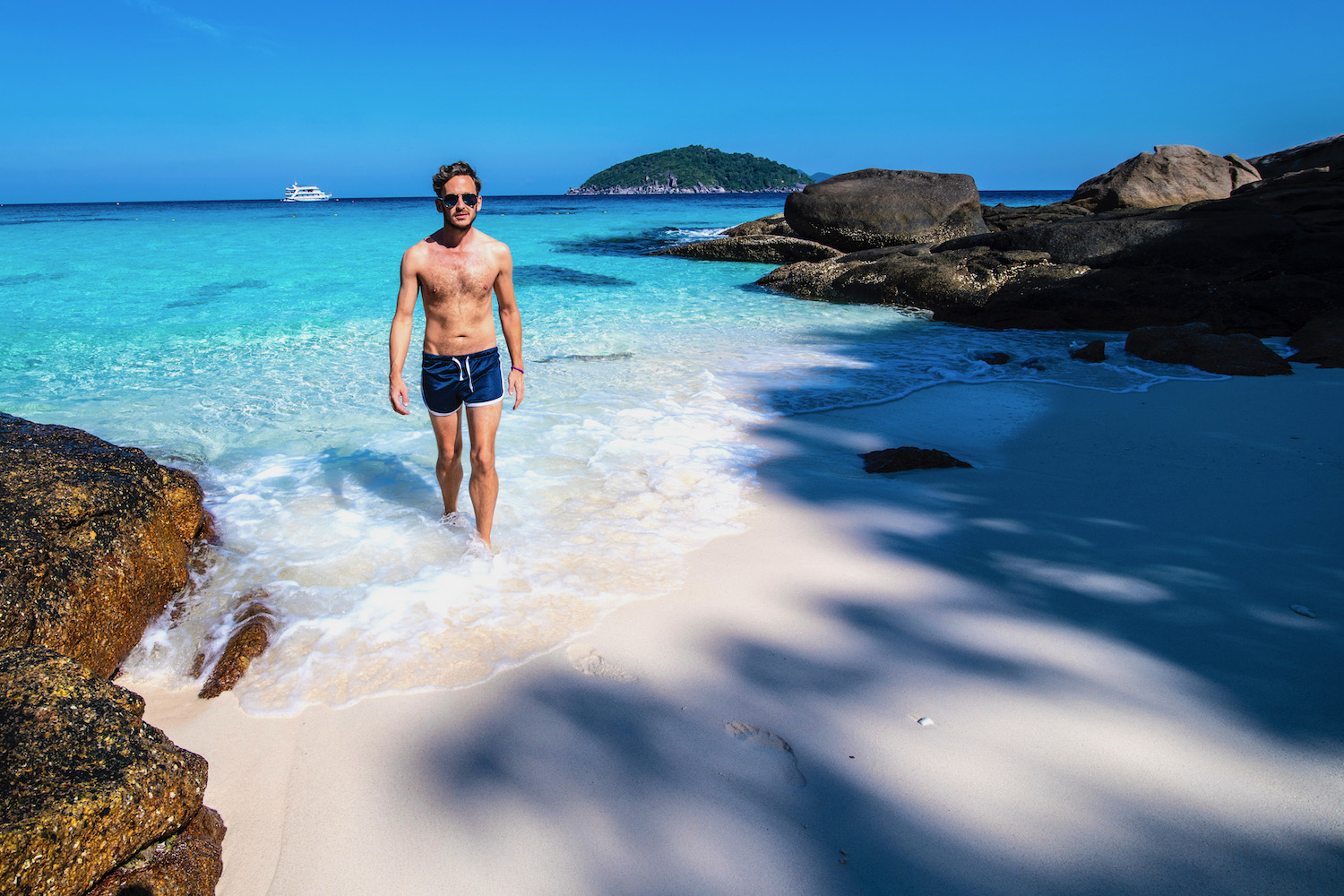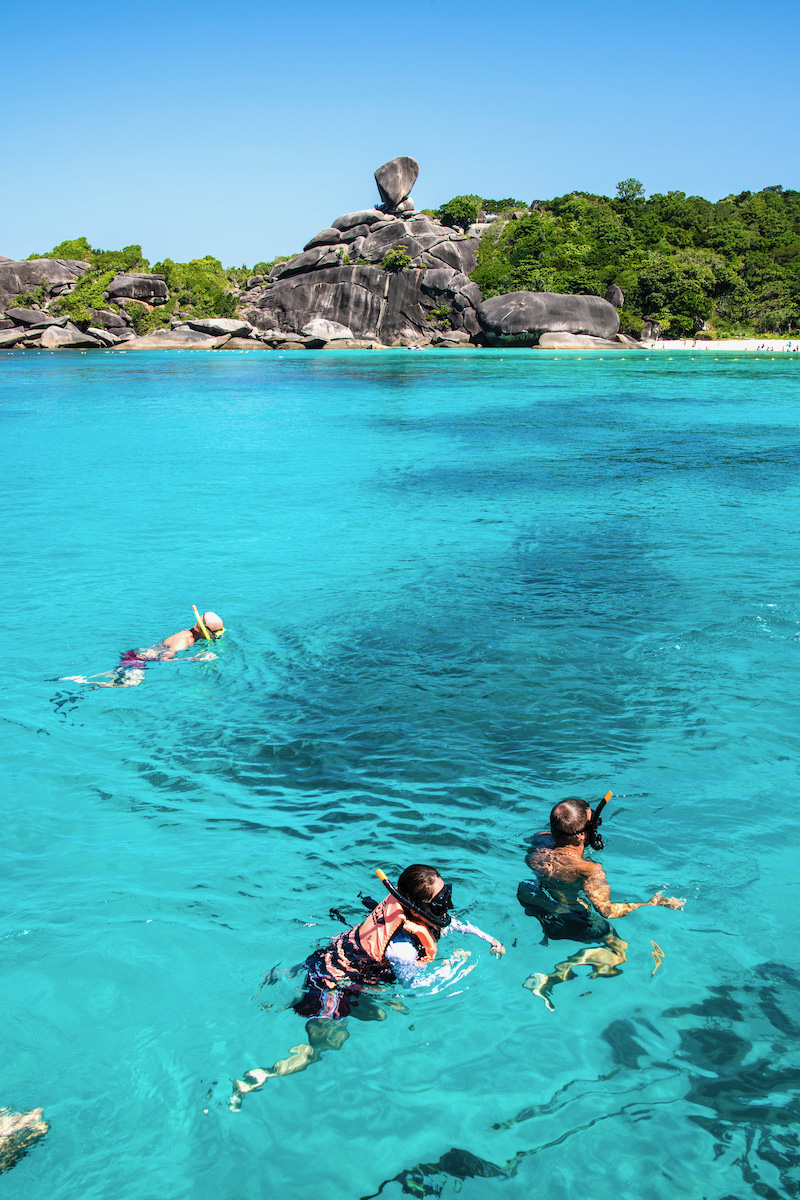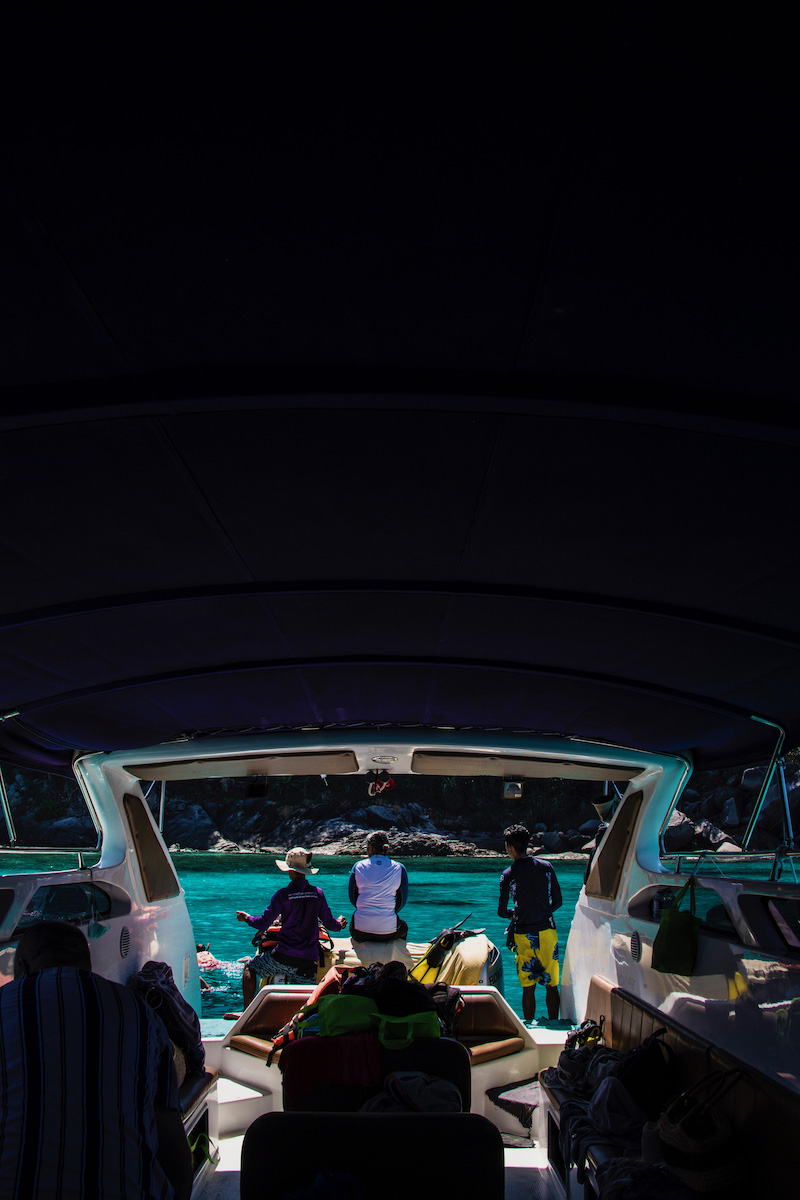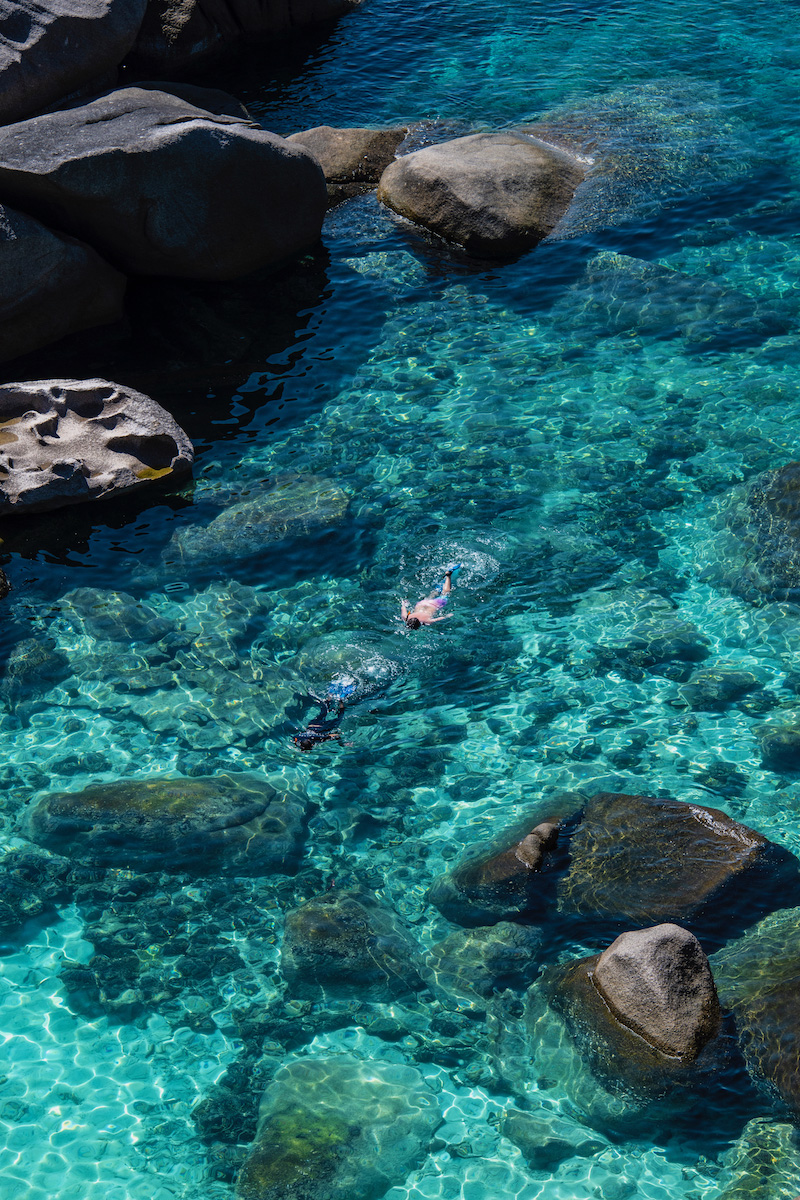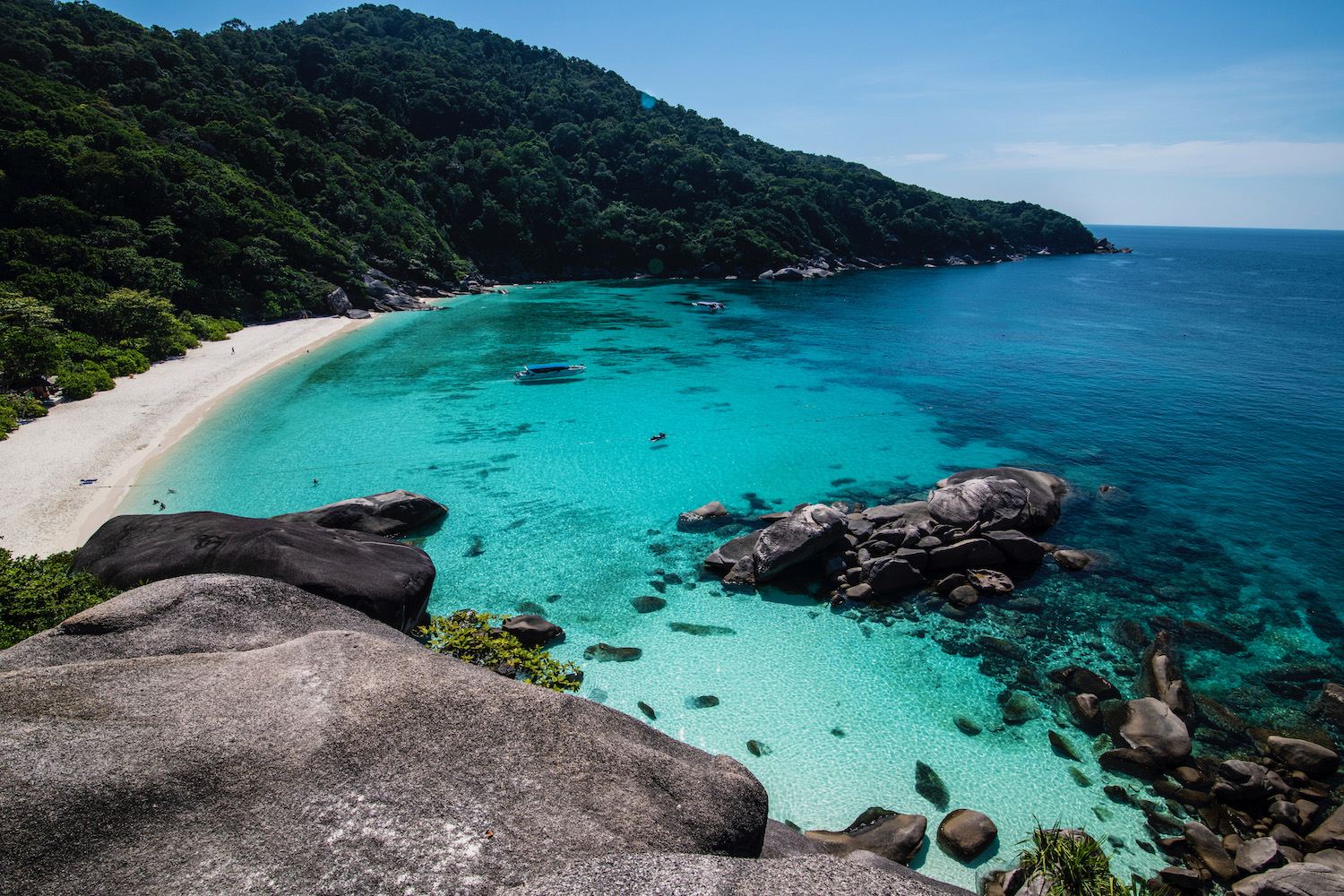 Most Similan Islands tours visit multiple islands in rapid succession. You'll usually start on Koh Miang (also known as #4), whose pristine beaches are characterized by a subtle, even gentle appearance. You'll then make a brief stop at Koh Ba Ngu (#9), where you may or may not snorkel—more on that in a second. Finally, you'll wind up at the "main" island (#8), whose Sailing Rock viewpoint offers the most iconic view in the archipelago.
Go under the sea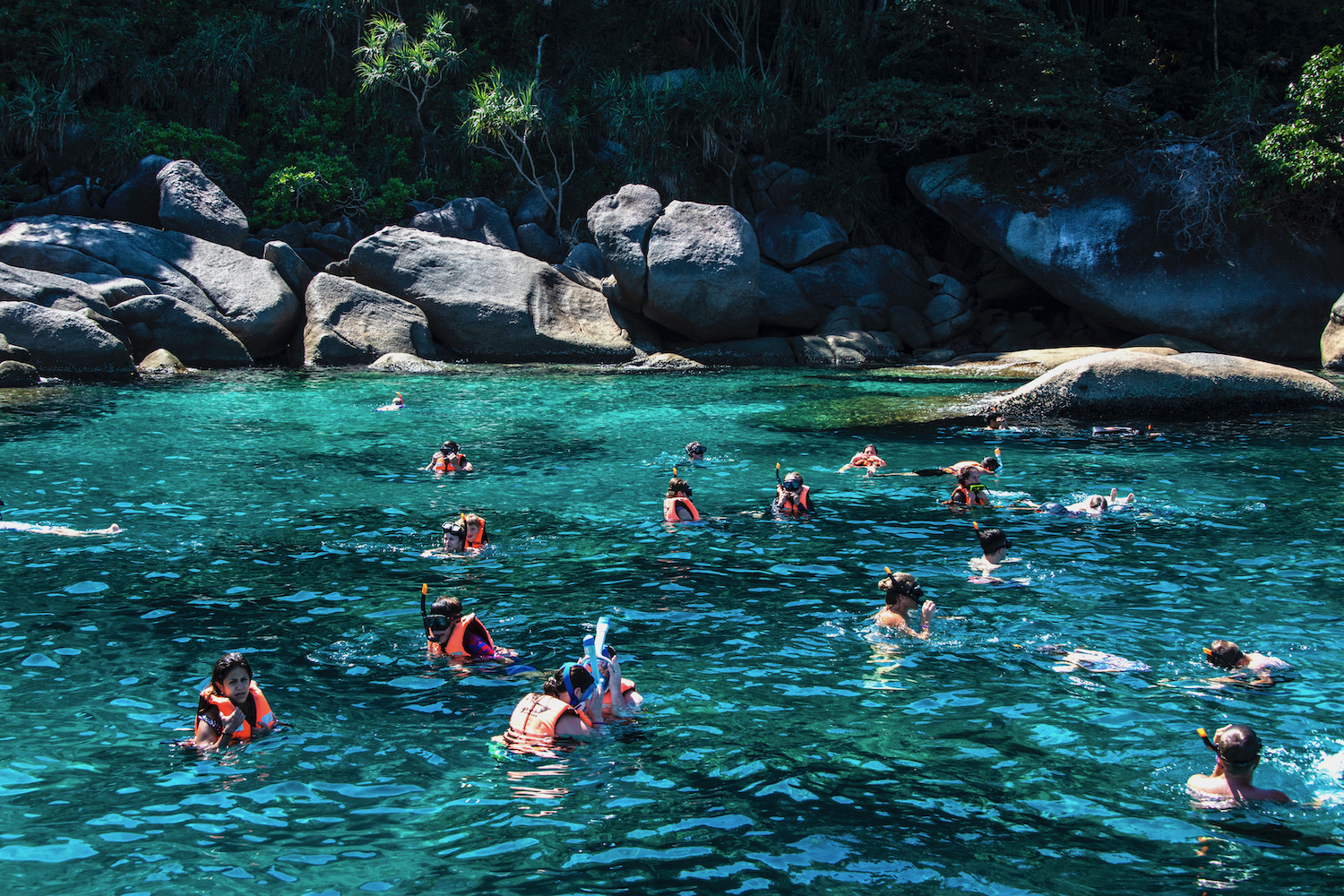 I'll be honest: I've never been big on snorkeling, even though my experiences scuba diving have left me craving more. With this being said, most travelers (whether on Koh Ba Ngu or elsewhere) will don a mask and go under the sea when they visit the Similan Islands from Phuket, even if the extent to which you see marine life will largely depend upon the quality of your guide.
Eat lunch amid monitor lizards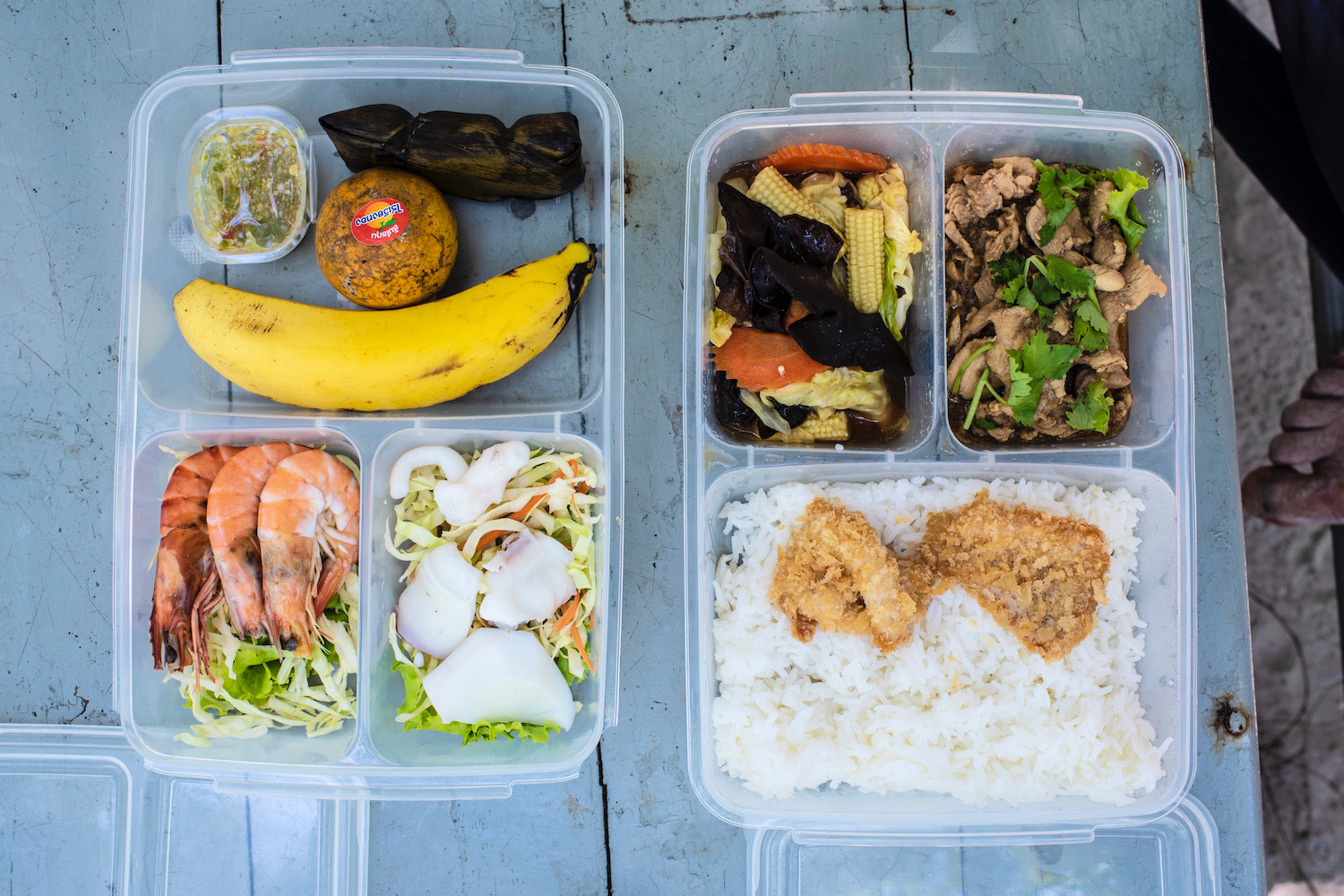 Koh Similan (#8) isn't just about enjoying the view from Sailing Rock and views of Sailing Rock. You'll also eat here, at an area of simple picnic tables with…interesting fellow diners. I'm talking about monitor lizards, which you might also have see at Lumphini Park in Bangkok. I don't personally mind these critters, if I'm honest, although their common Thai name (เหี้ย or hîa) is considered a pretty insulting slur!
Can You Stay Overnight in the Similan Islands?
Prior to covid-19, there was a single hotel—a lodge, really—offering accommodation on Koh Similan during the "open" months between October and May. It was extremely simple and you could generally only stay one night, but it offered the opportunity for adventurous travelers to wake up in what is arguably Thailand's last true paradise.
Unfortunately, this place closed during the pandemic, and there don't appear to be any plans to reopen it as of early 2023. As a result, a Similan Islands day trip is your only option for visiting this most pristine part of Thailand. The only way around this is to make sure you start in Phang Nga as opposed to Phuket, which will maximize the amount of time you can actually spend in the islands.
Other FAQ About the Similan Islands
Are Similan Islands worth visiting?
The Similan Islands are the most beautiful and pristine islands in Thailand, without question. From the color and clarity of the waters themselves, to the dramaticness of the landscapes rising around them, to the fact that the sand is literally like powdered sugar, visiting the Similans is like stepping into a postcard.
How do I get to Similan Islands?
There are two ways to access the Similan Islands. Most travelers will go on a day trip from Phuket, which is convenient, but doesn't see you able to spend much time in the islands due to the distance you need to travel. The optimal way to visit Koh Similan is to take a day trip from Phang Nga province's Khao Lak National Park, though you'll enjoy yourself no matter your preference on how to get to Similan Islands.
How long to spend in Similan Islands?
As of early 2023, it is not possible to stay overnight in the Similan Islands. As a result, the only way to see the islands is on a day trip, either from Phuket or Khao Lak. While you could technically book several day trips to enjoy different parts of the Similans, I'm not sure this would be worth it in the end.
The Bottom Line
I hope you've found my Similan Islands travel guide informative and inspiring. Even if you don't compare its beaches to those in Sardinia or anywhere else, Koh Similan is an archipelago of immense, overwhelming beauty, and is doubtlessly worth the trouble of getting there. Overnight stays are prohibited, but the lack of permanent inhabitants on these islands is arguably what makes them so breathtaking to behold. Want to make sure your Thailand island hopping trip is unforgettable? Commission a custom Thailand itinerary today.