I was always agnostic about Ayutthaya—my Thai friends were not. "It's awful," some of them told me, without further qualification, while others continued. "It's not what it used to be after the floods [of 2011]."
Another common complaint? Ayutthaya, by virtue of its convenience to Bangkok, is overrun with tour groups, particularly Chinese ones. Even if you adore Ayutthaya's ruins and other aspects of its local culture, it's impossible to enjoy them.
So, is Ayutthaya worth visiting? That honestly depends. But it's certainly not as black and white as the most anti-Ayutthaya Thai associates of mine insist it is, nor is a matter of a simple Ayutthaya vs Angkor Wat comparison.
Ayutthaya: Expectations vs. Reality
If you end up believing that Ayutthaya is worth visiting, chances are you'll have set clear expectations for what the city is—and isn't. Let's start with a harsh truth. Ayutthaya is not like Bagan in Myanmar or Angkor Wat in Cambodia or Prambanan in Indonesia. It's "ancient" structures, many of which have been recently restored or even rebuilt entirely, exist within a modern Thai city, and all the…complication that sometimes entails.
At the same time, Ayutthaya's ruins are every bit as crowded as ones that are arguably more impressive, which means that from one perspective, it's the worst of both worlds. Indeed, Ayutthaya is also relatively spread out, and offers attractions above and beyond its obvious ones; paradoxically, spending a few days at this perennial day trip destination may be the best way to truly appreciate it for what it is.
Ways to Visit Ayutthaya
Day trip from Bangkok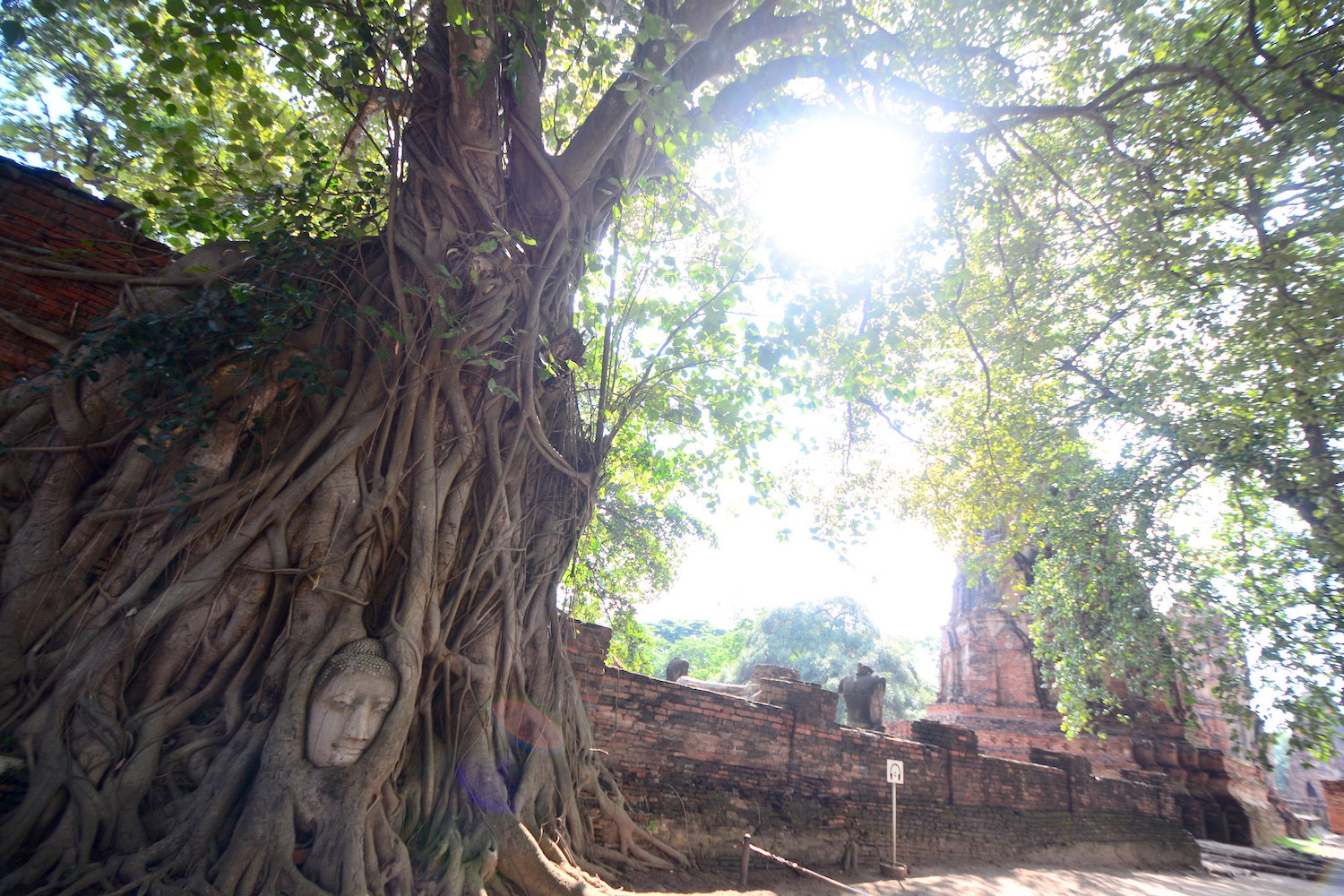 The easiest (thought not necessarily most fulfilling) way to see Ayutthaya is as a day trip from Bangkok. Whether you focus on top temples like Wat Mahathat and Wat Phra Si Sanphet or go off the beaten path, you can simply ride a train from Bangkok and enjoy the town for the day.
Overnight during Loy Krathong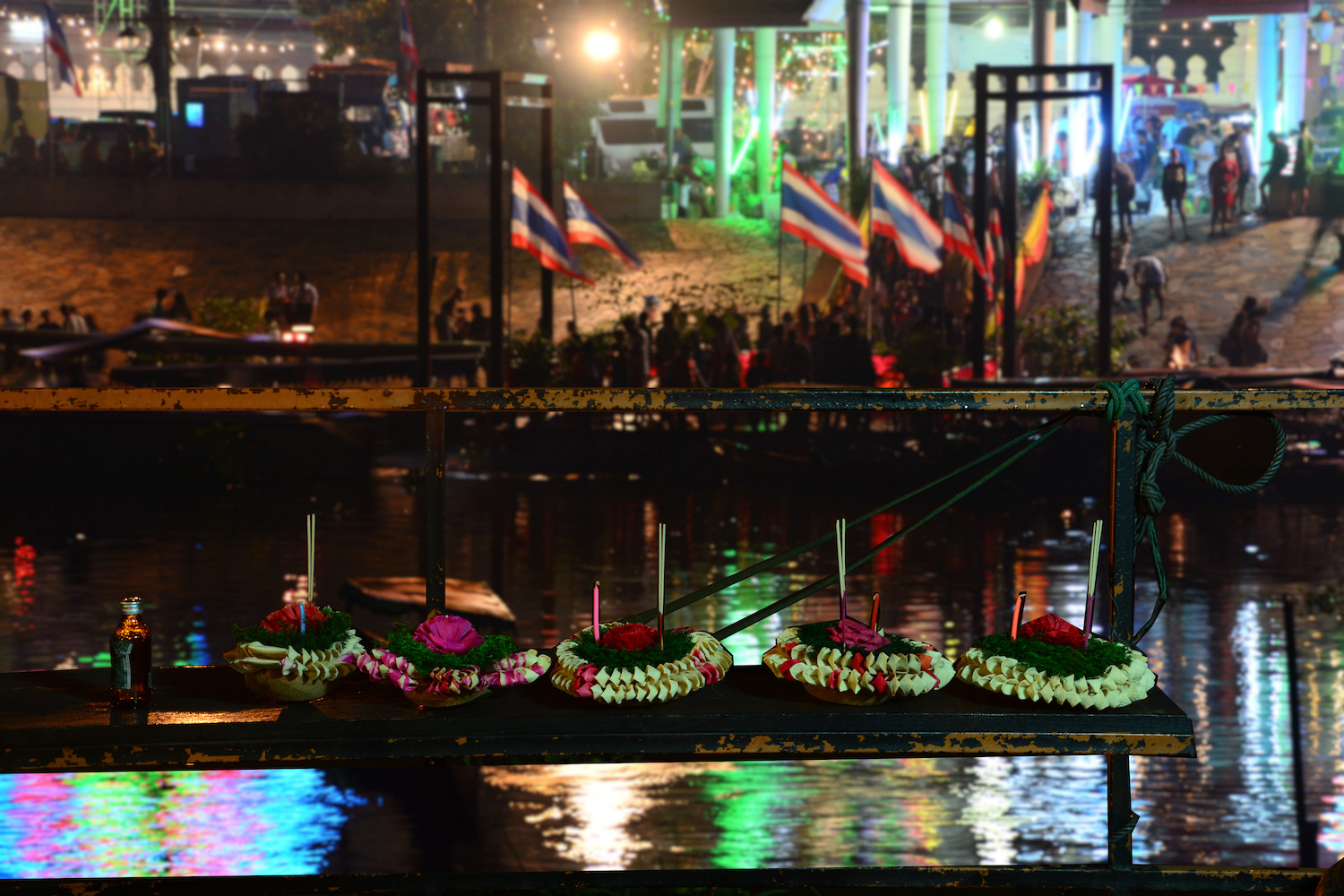 Even if you don't find Ayutthaya worth visiting on a normal day, coming during November's Loy Krathong festival is an alluring prospect. There are few more magical places to see the lanterns lowered into the water, particularly if you choose a hotel on the river, such as Cattani's Riverside Home. Simply put, the Loy Krathong Ayutthaya experience is just fantastic!
On the way to Sukhothai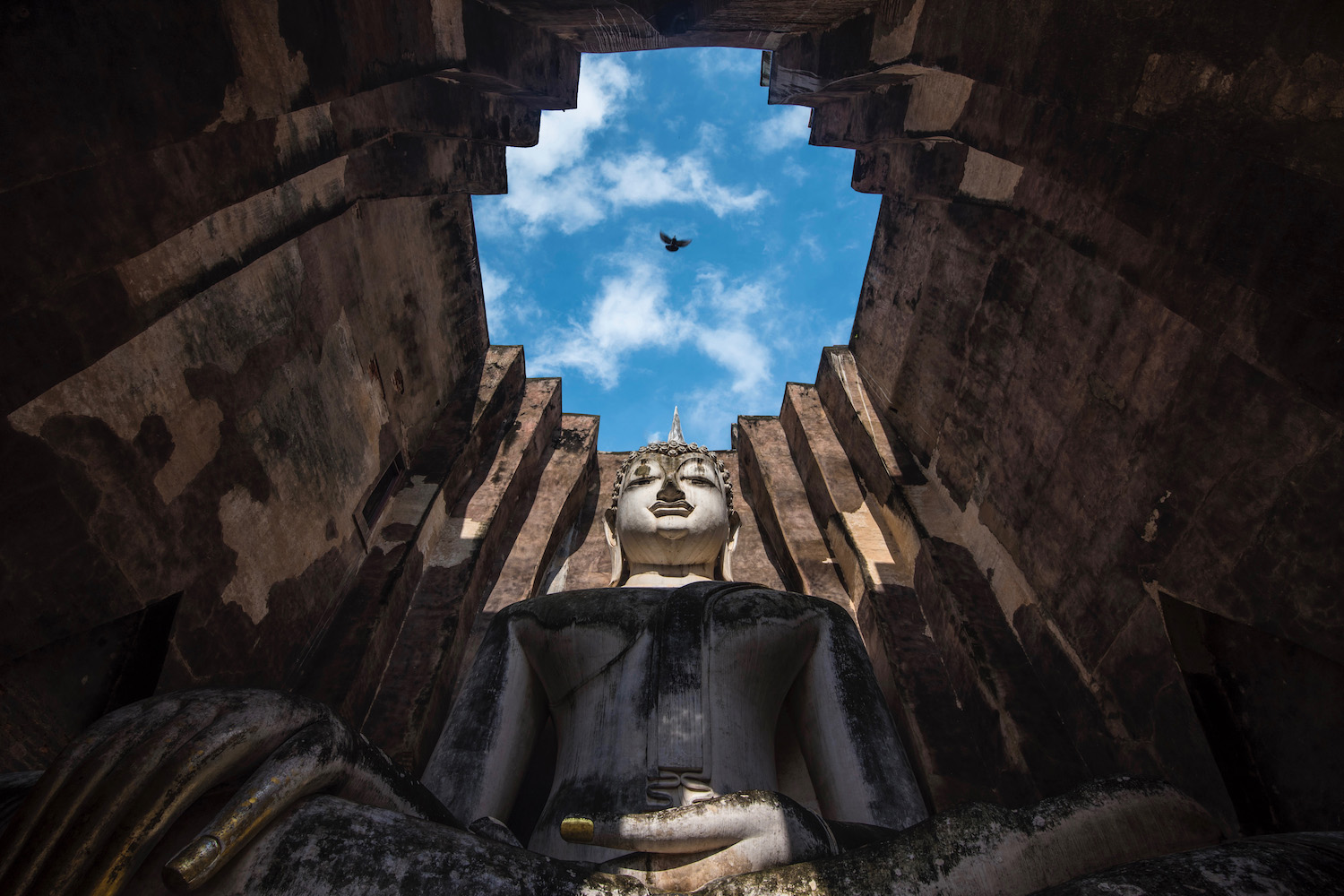 Ayutthaya makes more sense when placed in the context of other Thai capitals, particularly the one that came before it, i.e. Sukhothai. Whether you hire a car to take you from Bangkok to Sukhothai or make your way there using public transport, a stop in Ayutthaya en route can be illuminating.
(Or somewhere else)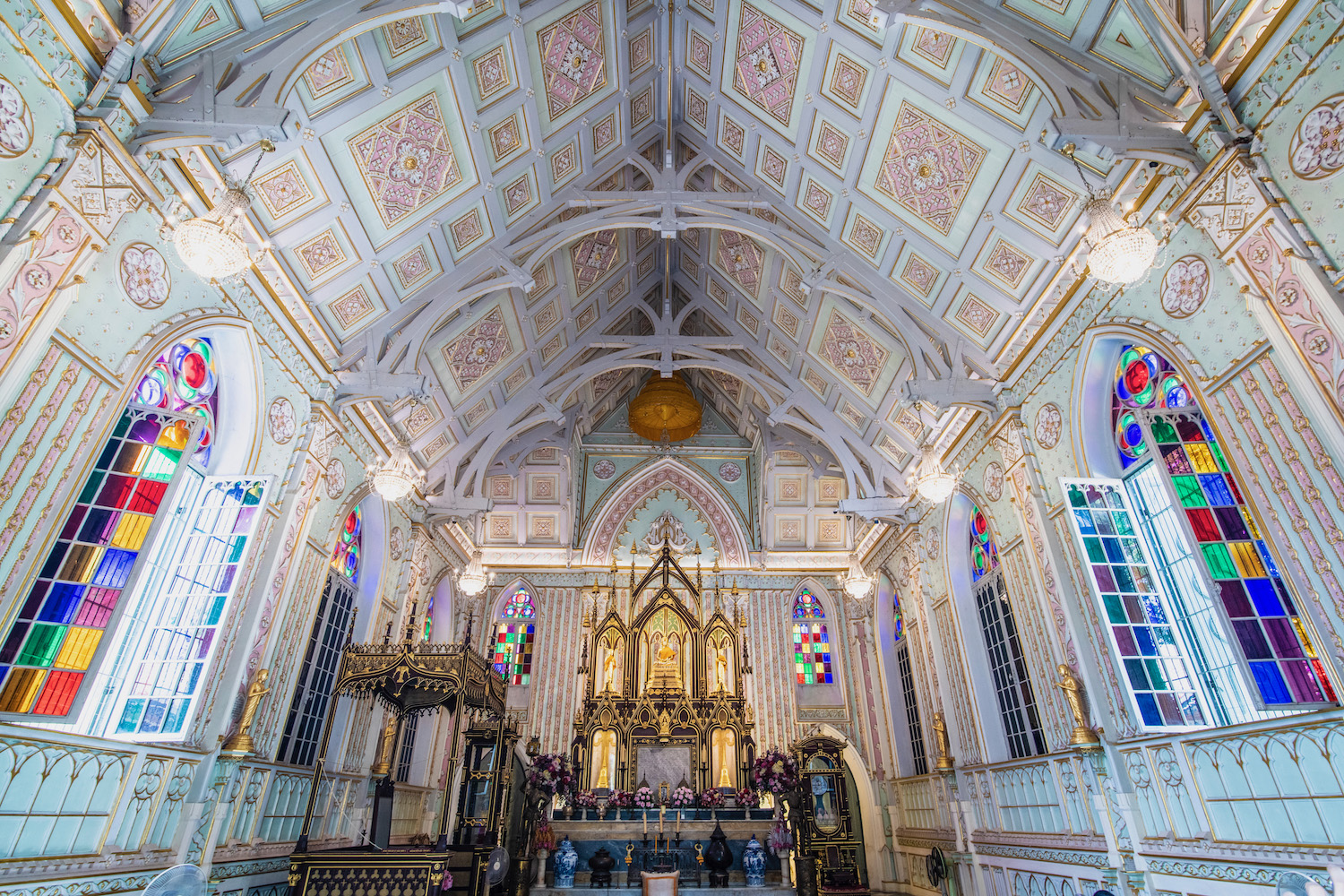 When people ask whether they find Ayutthaya worth visiting, they're usually thinking about ancient temples and history of a uniquely Thai variety. What they might not realize is that one of Ayutthaya's main attractions, Bang Pa-in Palace, is actually decided European both in its history and in its design inspiration. There's even a Buddhist temple styled to look like a Christian church!
In conjunction with Ang Thong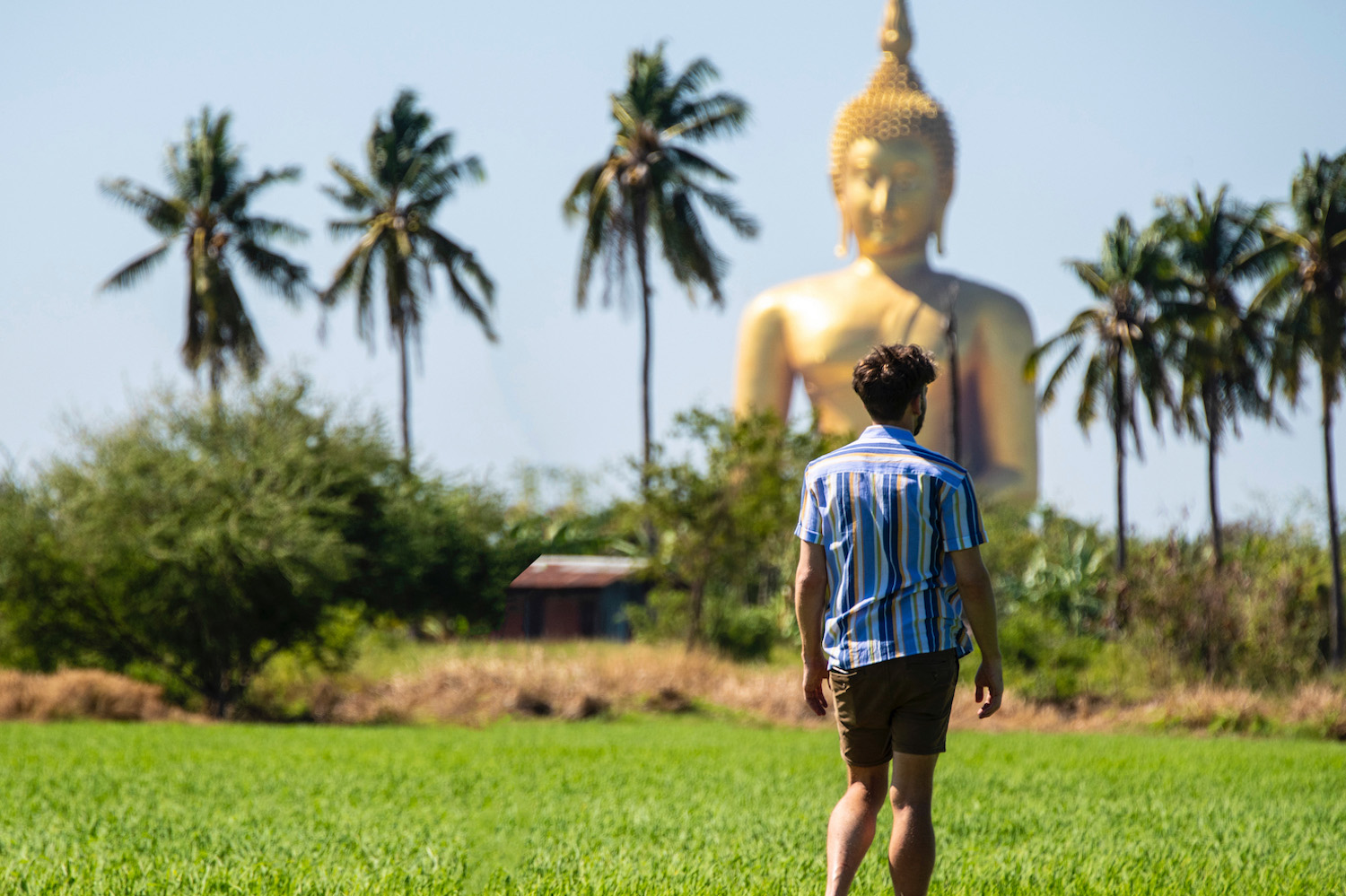 One of my favorite places in Thailand I've ever visited is Ang Thong, a city many people don't even know exists. The huge Buddha of Wat Muang is a must-visit, but is difficult to reach from Bangkok. From Ayutthaya, however, it's pretty simple to get to.
How Much Time Do You Need in Ayutthaya?
As I mentioned earlier, you might need longer in Ayutthaya than you think. Certainly, if you want any hope of experiencing a moment of revelation of even serenity amid Ayutthaya's main temples, you need to stay overnight so that you can get there in the early morning. Likewise, wanting to visit the ancient city plus the more modern Bang Pa-in Palace (let alone Ang Thong) is probably more than you can swing on a day trip.
There's also the issue of time in another sense—even if you dislike Ayutthaya initially, you may find that returning over many years (if you're able or willing to do this) will soften your perspective. In my case, I'm not sure I believed Ayutthaya is worth visiting after going there the first time nearly a decade ago. However, every time I go back, I like it a little more—my answer to "is it worth visiting Ayutthaya?" becomes less of a maybe and more of a yes.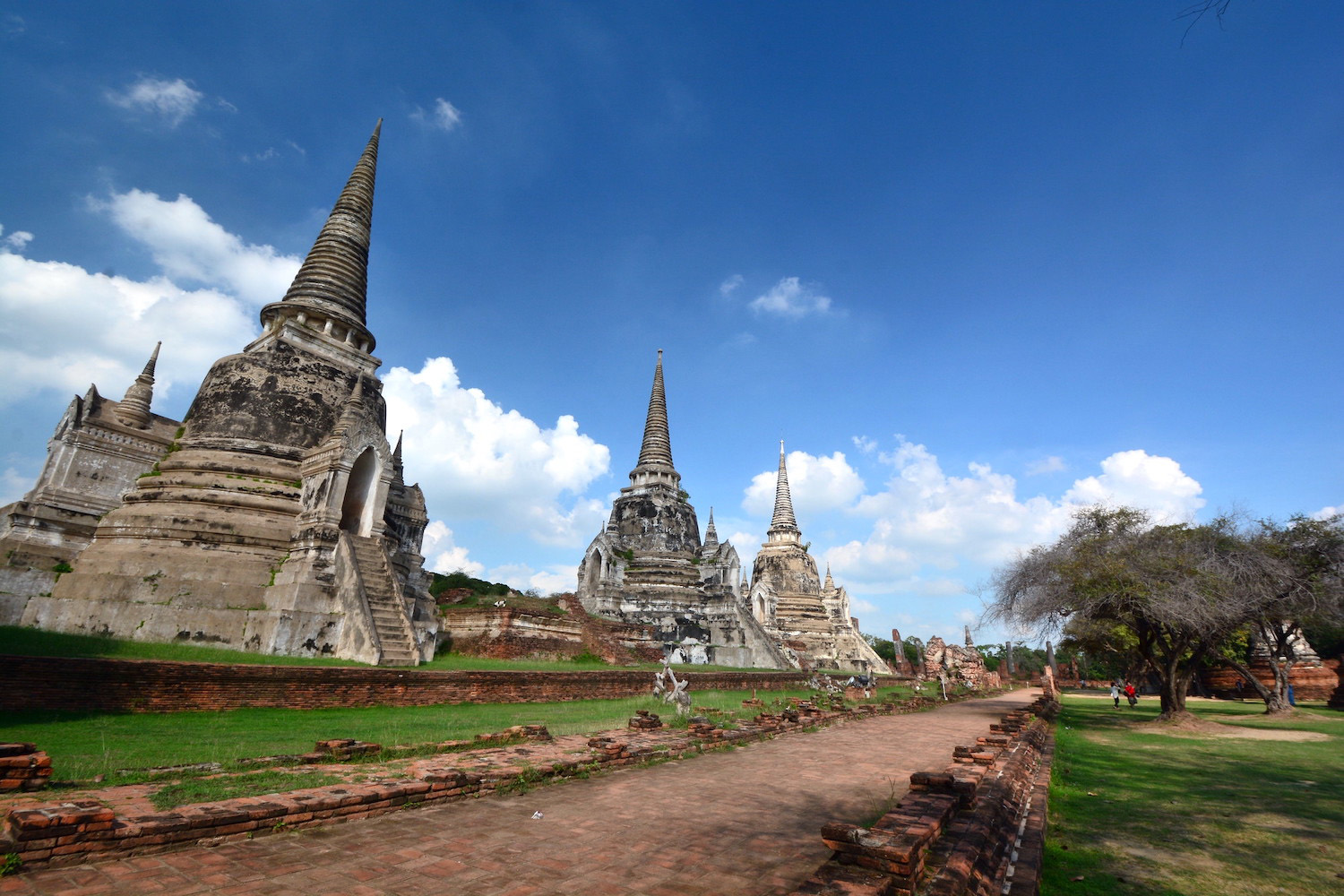 Other FAQ About Visiting Ayutthaya
What is special about Ayutthaya?
Ayutthaya was the capital of Thailand before Bangkok, and is home to many ancient structures that date back to that time. Additionally, even many aspects of life in the modern city of Ayutthaya are very unique and interesting, since traditions were passed down from the time when Ayutthaya was much more important than it is now.
How do I explore Ayutthaya?
The best way to get around Ayutthaya is with your own set of wheels, be that a rental car or a motorbike. Absent this, it's really advantageous for you to hire a taxi or tuk-tuk for the days, as many clusters of attractions are too far apart to walk between them; public transportation in Ayutthaya isn't especially reliable, and can be difficult to fully avail if you don't speak Thai.
Why should I visit Ayutthaya?
You should visit Ayutthaya if you have an interest in the history of modern Thailand, and particularly if you've explored the Thonburi and Rattanakosin districts of Bangkok, or have been to Sukhothai (which was the capital before Ayutthaya). You shouldn't visit Ayutthaya if you're expecting someplace on the scale of Bagan, Angkor Wat or even Sukhothai.
The Bottom Line
Is Ayutthaya worth visiting? On one hand, it's difficult to shake a stick at the majesty of the ruins that still tower of Thailand's erstwhile capital. On the other hand, there are plenty of criticisms to make about the city and even the ruins themselves—and not just the fact that some were rebuilt, inexplicably, with Greco-Roman columns after a recent flood. Ultimately, how much you end up enjoying Ayutthaya—if you go—has a lot to do with the context in which you see it. Make sure your next trip to Thailand strikes all the right notes when you hire me to plan it for you.