Isaan is a part of Thailand that's taken me literally years to start to grasp. I first ventured up there almost a decade ago, simply to visit the so-called Red Lotus Sea near Udon Thani. It was an awesome trip, but—if I'm honest—not one that inspired me to dig deeper.
No, that would take many years (and many trips) longer. In fact, while I've now explored Isaan more extensively than most foreigners, it's still the part of Thailand I find most intimidating.
All of which is to say that if you're asking a very fundamental question—namely, how many days in Isaan you need to spend—the answer is "as many as possible"!
Isaan is the Picture of "Slow Travel"
I warn you: My suggestions for how long to stay in Isaan will likely seem insane to the un-initiated. Looking at Isaan on a map, you might not think you'd need very long. This is especially the case if you want to visit big-ticket attractions, and if you aren't willing to wander off the beaten path and find the true gold of a place. Isaan is many things, but obvious is not one of them.
There's also the fact that Isaan has some of Thailand's worst roads (many are not paved), which means that travel times are longer than you'd think. Likewise, where there are many local bus services, long-distance ones are fewer and farther between. In many cases, rather than traveling between cities, you have to stop at least once en route to your final destination.
Where to Go in Isaan (No Matter How Long You Stay)
Udon Thani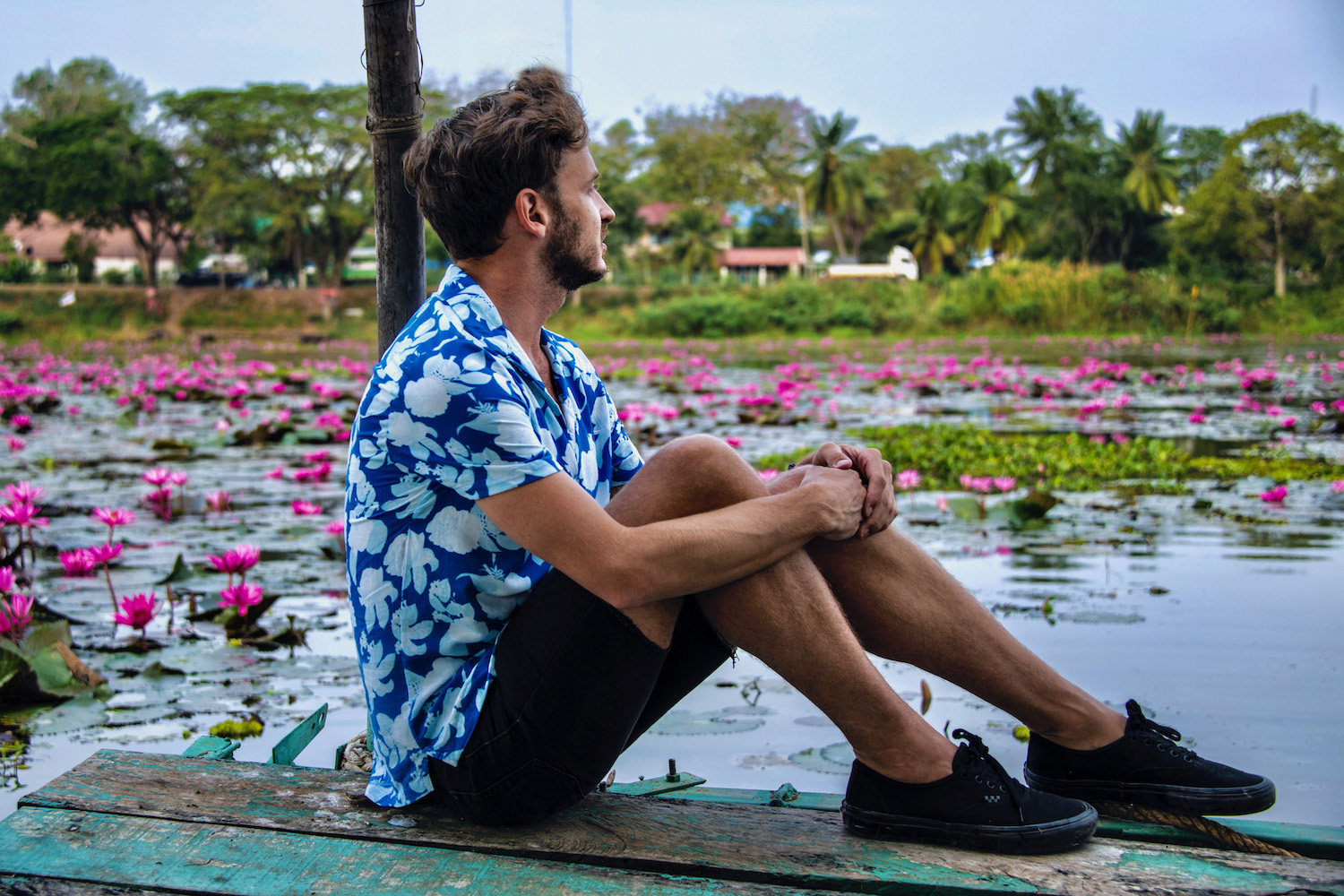 Udon Thani, as a city, is not necessarily a highlight, even if the night market near the train station is a great place for a crash course in Isaan cuisine. It is, however, a great base for explore northern Isaan. The border town of Nong Khai is just a short drive or train ride north, while the aforementioned Red Lotus Sea and the superlative Kham Chanot shrine are easy day trips. Is Udon Thani worth visiting? It is, at least as much as Isaan itself is.
Ubon Ratchathani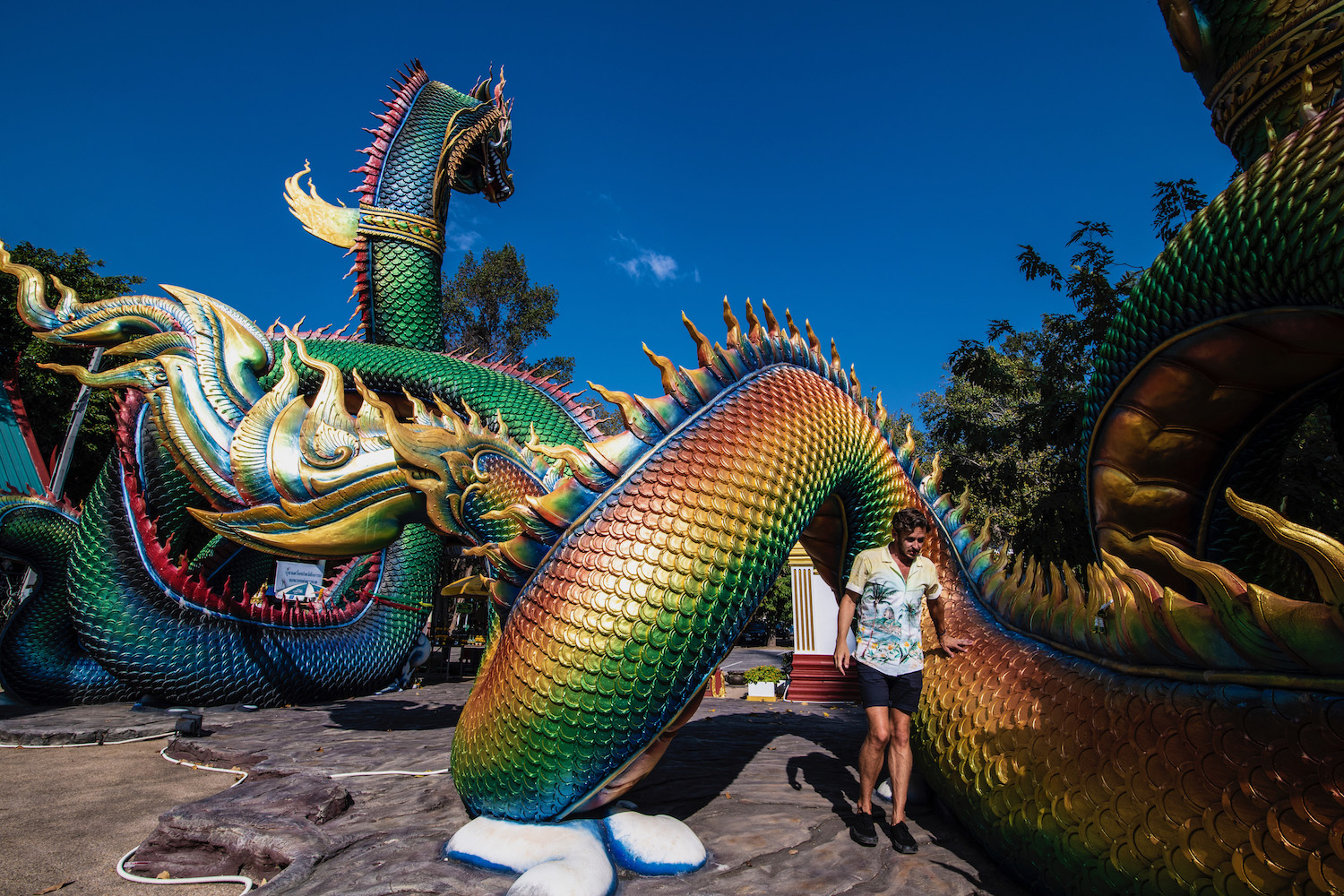 Not to be confused with Udon Thani, Ubon Ratchathani is another city you should visit, no matter how long in Isaan you have. As is the case in Udon, Ubon's city center is only the beginning. Just outside it to the north, you'll find Wat Pra That Nong Bua, whose stupa is matched in splendor only by its statue of Naga, a mythical serpent ubiquitous throughout Isaan. Venture further out and visit Sam Phan Bok, the Grand Canyon of Thailand.
Roi Et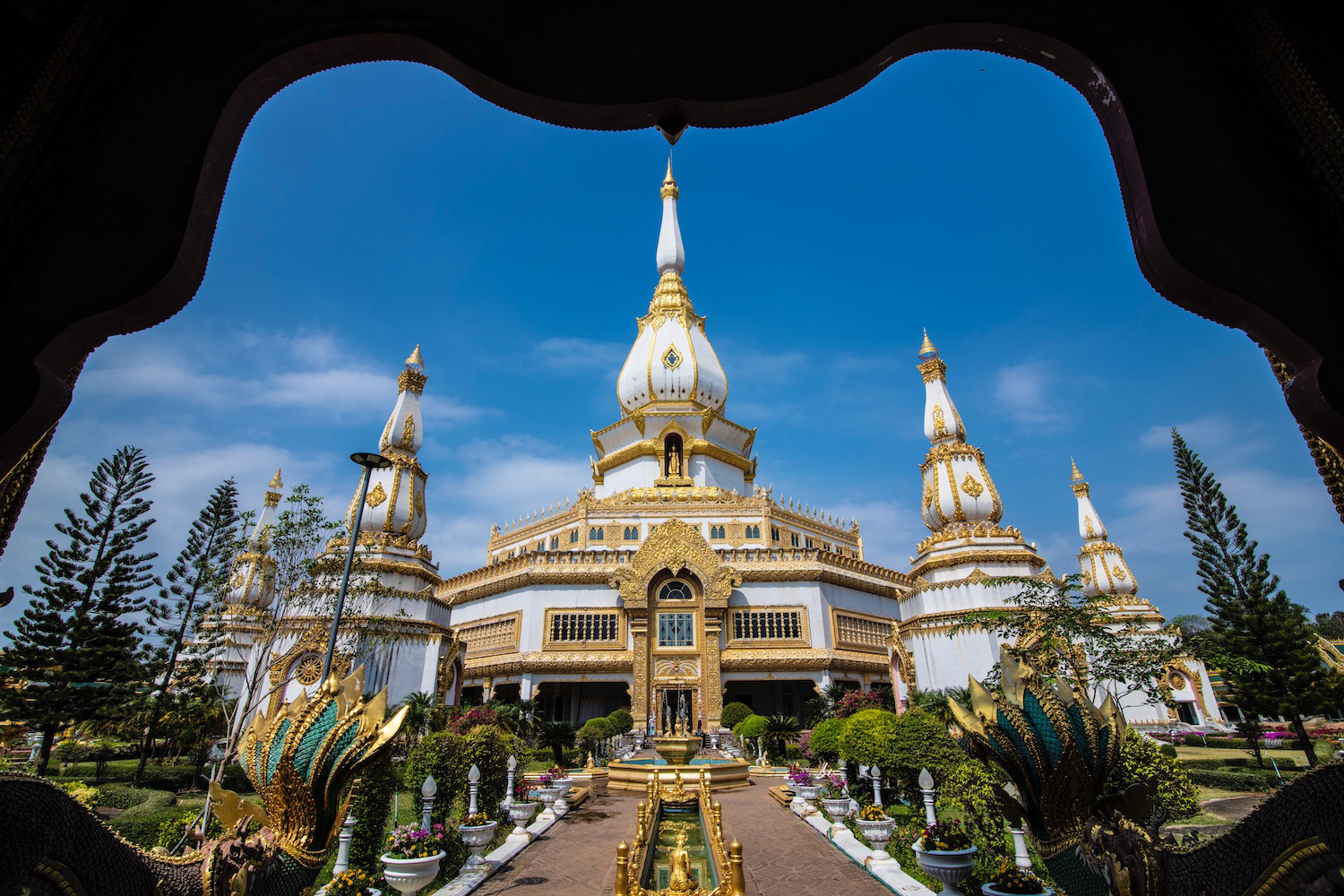 Located in the center of the Isaan region, Roi Et is oddly easy to pass up if you're not looking for it. Here, I actually do love the city center—and not just the view from Roi Et Tower, though it is unique in this part of Thailand. When I'm not relaxing in well-manicured parks of listening to Thai country music on the street as I eat dinner, I love making excursions to spots like the dramatic, towering Phra Maha Chedi Chai Mongkol temple.
Mukdahan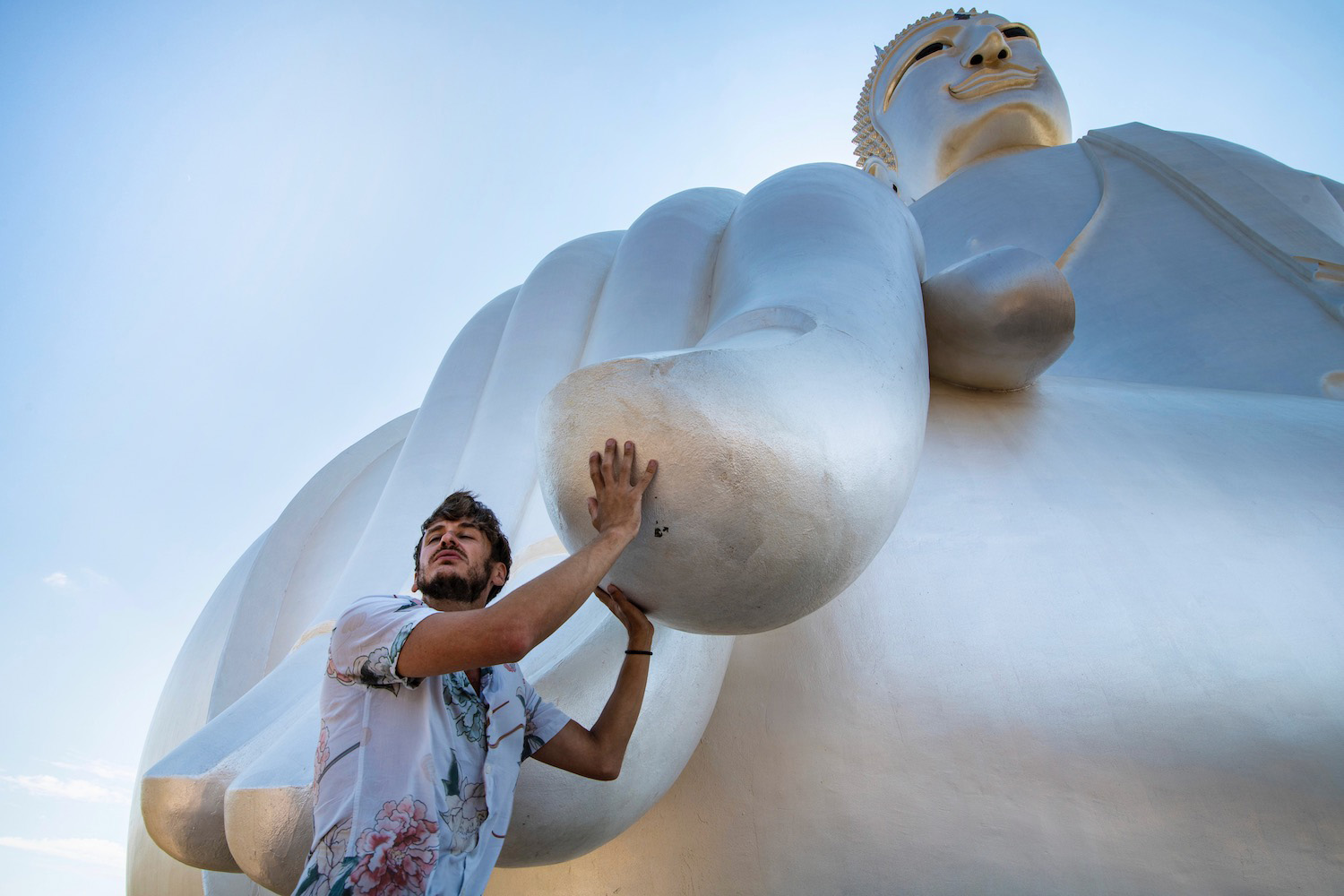 I'll be honest: Whether or not you can come here depends upon how many days in Isaan you have. However, if you're in Ubon and still have a bit, I encourage you to continue driving northward along the Mekong River. While Mukdahan isn't necessarily that impressive as a town, there are plenty of attractions (and great river views) to see here, the crown jewel being Wat Roi Phra Phutthabat Phu Manorom Buddha.
Nakhon Phanom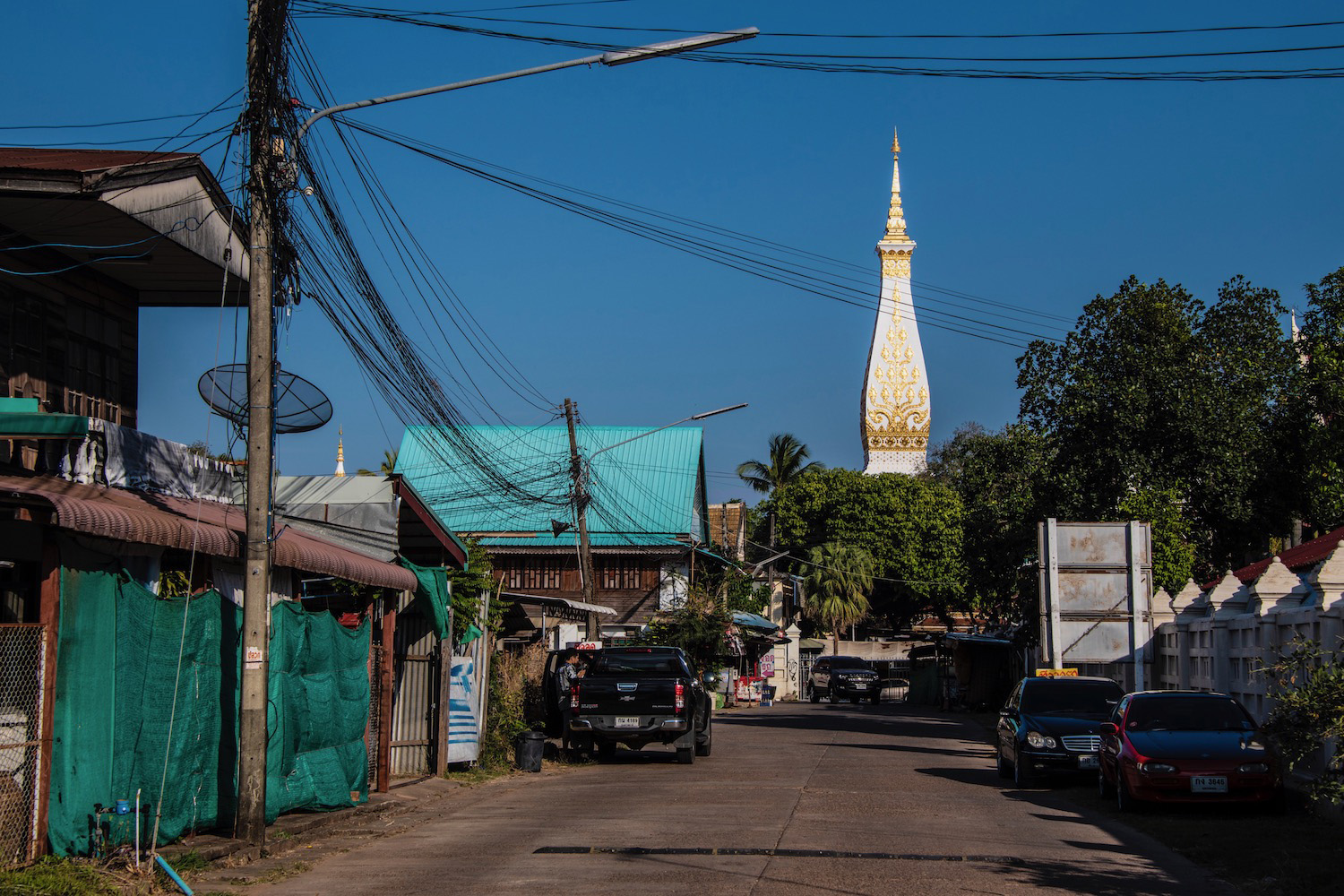 Last but not least—and not even last; I'm abbreviating this guide for the sake of digestibility—is Nakhon Phanom. Centered mostly on the very small town of That Phanom (and its superlative Wat Phrathat Phanom stupa), this place is more than a bit reminiscent of Laos, which sits just across the river. Come to the river for the views; stay for the local food markets where you can sample fragrant sai krok Isaan sausage!
How to Organize Your Isaan Itinerary
Speaking in generalities about Isaan is one thing, putting together an actionable trip is another. Here are a few quick tips to help you as you assemble yours:
Rent a car in advance: There isn't guaranteed to be availability after you land.
Start in Udon and end in Ubon, or vice-versa: There's no sense in making a loop if you don't have to.
Follow the Mekong for as long as you can: Riverine scenery is much more interesting than Isaan's interior.
Specifically, you might start in Udon Thani and, after driving to Roi Et, head north to Nakhon Phanom and then south along the Mekong to Ubon Ratchathani. Or, if you do decide to make a loop, you could instead head from Roi Et to Ubon and then up the Mekong and back around to Udon, either along the river via Nong Khai, or going inland via Sakhon Nakhon.
Need personalized assistance, whether with how long to spend in Isaan, or for something even more intricate? Consider hiring me to plan your trip to Thailand!
Other FAQ About Your Trip to Isaan
Is Ubon Ratchathani worth visiting?
Ubon Ratchathani is an underrated, interesting city, even if you can't manage to make it during the annual candle festival. One way to make your trip to Ubon even more worthwhile? Take a day trip from the city center to Sam Phan Bok, which is also known as the "Grand Canyon of Thailand."
Is Udon Thani worth visiting?
As is the case with Ubon, Udon (which sounds similar, but isn't) is one of Isaan's most dynamic destination. Once you've had your fill of street food at its awesome railway night market, get up early the next morning, whether to visit the Red Lotus Sea at sunrise, or to make the long drive to the Kham Chanot shrine.
Is Roi Et worth visiting?
On balance, Roi Et is probably my favorite city in Isaan. Part of it is the urban design: The lush green space around Roi Et Tower is like a green lung in the middle of the city, to say nothing of how awesome the cityscape looks from way up top. Plus, Roi Et province is home to Chai Mongkol Chedi, which is one of the most interesting temples I've ever visited in Thailand.
The Bottom Line
Still aren't sure about how many days in Isaan you should spend? The shorter answer is that you should stay in Isaan as long as the rest of your Thailand itinerary will allow. Travel is slow in the so-called "Texas of Thailand," but the number of destinations you'll want to visit (and the space between them) is large. Frankly, if you're planning to explore more than a couple of cities in Isaan, I wouldn't recommend coming up here for any less than a week. Want personalized assistance putting your Isaan itinerary together? Hire me as your Travel Coach—commission a custom Thailand itinerary today!