I'll be honest: With Laos, I've never gotten what the hype was about. I've been many times and although I haven't gone very far off the beaten path, I've always found it to be a sleepier version of Thailand, but without the beaches.
With this being said, Laos is nonetheless a popular "next stop" for travelers who come from Thailand. So, my personal feelings about the country notwithstanding, I do think it's important to provide guidance to that end.
Whether you're going from Thailand to Laos (or reverse) and no matter where in each country you begin or end your journey, the next few paragraphs will get you sorted. It's easier than ever to travel between these two countries—I'll have you on your way soon.
Is Laos Worth Visiting?
Before I explain all the ways you can visit Laos from Thailand, we should continue the discussion I started at the beginning of the article. That is, is Laos even worth visiting? It's difficult for me to answer this question objectively, since I've already stated that I've never really liked Laos. On the other hand, I also freely admit that I haven't been "everywhere" in Laos—I don't know what I don't know.
What I will say is that the most beautiful places I've been in Laos have always been the most rural ones, and these always take the most time and effort to access. As a result, if you do decide to visit Laos in spite of my lukewarm feelings about the country, I'd suggest endeavoring to stay a while so that you maximize your chances of having the best time.
All the Ways to Get from Thailand to Laos
Fly from Bangkok
Whether on Bangkok Airways, Thai Smile or various Lao and low-cost airlines, dozens of flights per day operate between Bangkok and various airports in Laos, including Vientiane, Luang Prabang and Pakse, just to name a few. You can also fly nonstop from Chiang Mai to Luang Prabang, although that's not the best way.
Take an overnight boat
Instead, if you have time, I recommend traveling from Chiang Mai to Chiang Rai. After spending a few days there (and in the nearby Golden Triangle), get a ride to Chiang Kong, where you can cross the river to Laos and ride a boat to Luang Prabang. The overnight stop in rural Pak Beng is unforgettable!
Take an overnight train
The bad news? You can't board a train in Bangkok and get off in Vientiane, at least not nonstop. The good news? You can ride a relaxing overnight train from Bangkok to Nong Khai, Thailand and then, after a relatively nonintrusive trip through Lao immigration, continue on to Vientiane.
Go by bus
Indeed, as long as the Chinese-financial high-speed train from Thailand to Laos remains years off, rail is definitely not the fastest way between the two countries. Some travelers will prefer to just take a bus from Bangkok's Mo Chit bus terminal, from which several buses per day depart.
Go with the flow
Laos is not a type a country, so if you're cool with uncertainty, there's no need to plan in great detail. It could be there you're exploring Thailand's underrated Isaan region, and cross from Nakhon Phanom to the sleep town of Thakhek.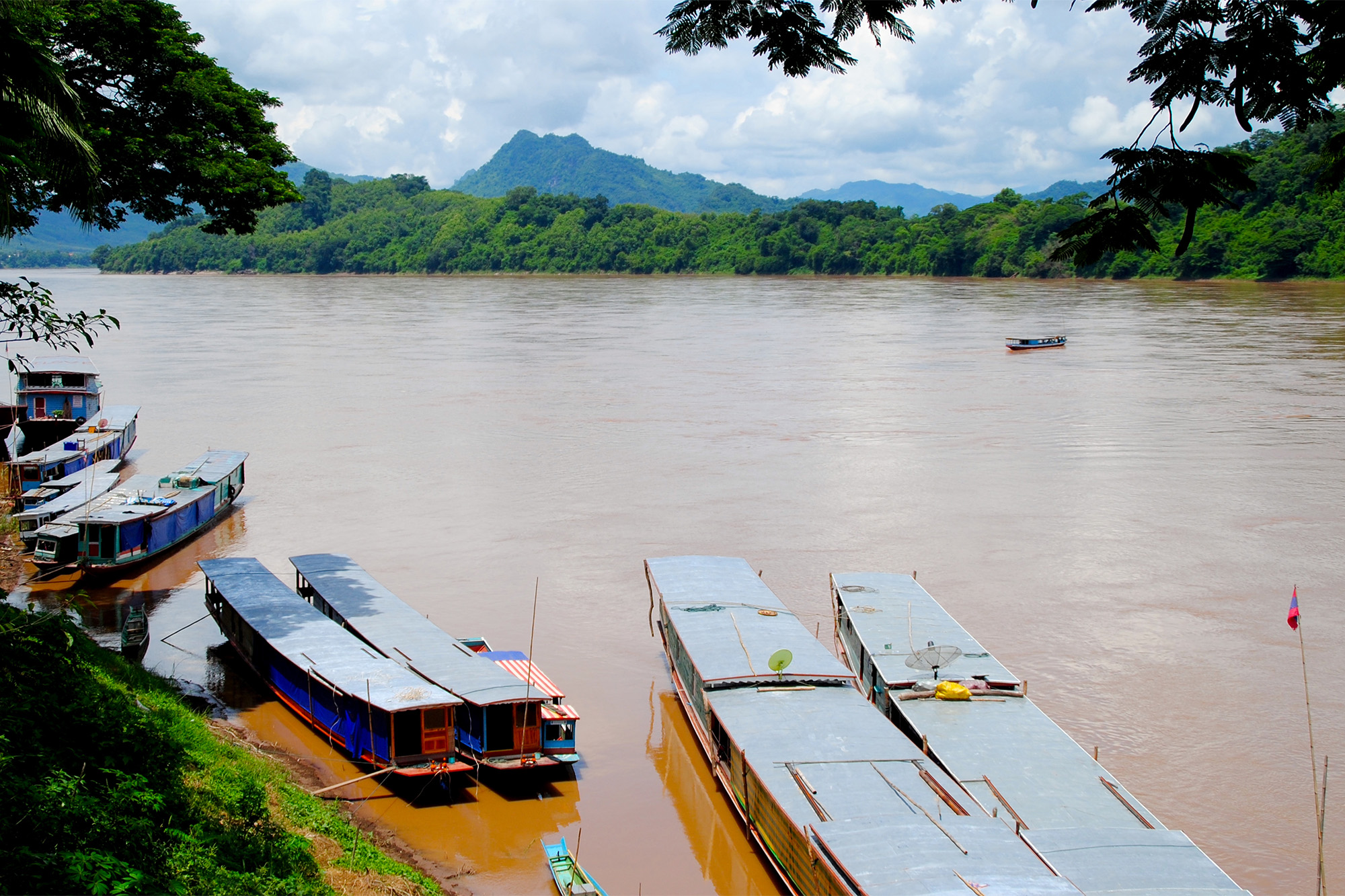 What to Do Once You Get to Laos
Obviously, the contours of your Laos itinerary will very, depending on where you enter the country. However, here are just a few of the ways to occupy your time once you get there:
Visit the Lao capital Vientiane, whether you end up considering it underrated or just underwhelming
Travel northward to the backpacker hub of Vang Vieng, particularly if you take an onward biking excursion to the Blue Lagoon
Or, board a flight to Pakse, from which the natural beauty of Don Det/4,000 Islands is easily accessible
Explore Luang Prabang, which is like a smaller (and also somehow more touristy) Chiang Mai
Whether or not you make the journey from Bangkok to Vientiane, consider hiring me to plan your trip to Southeast Asia.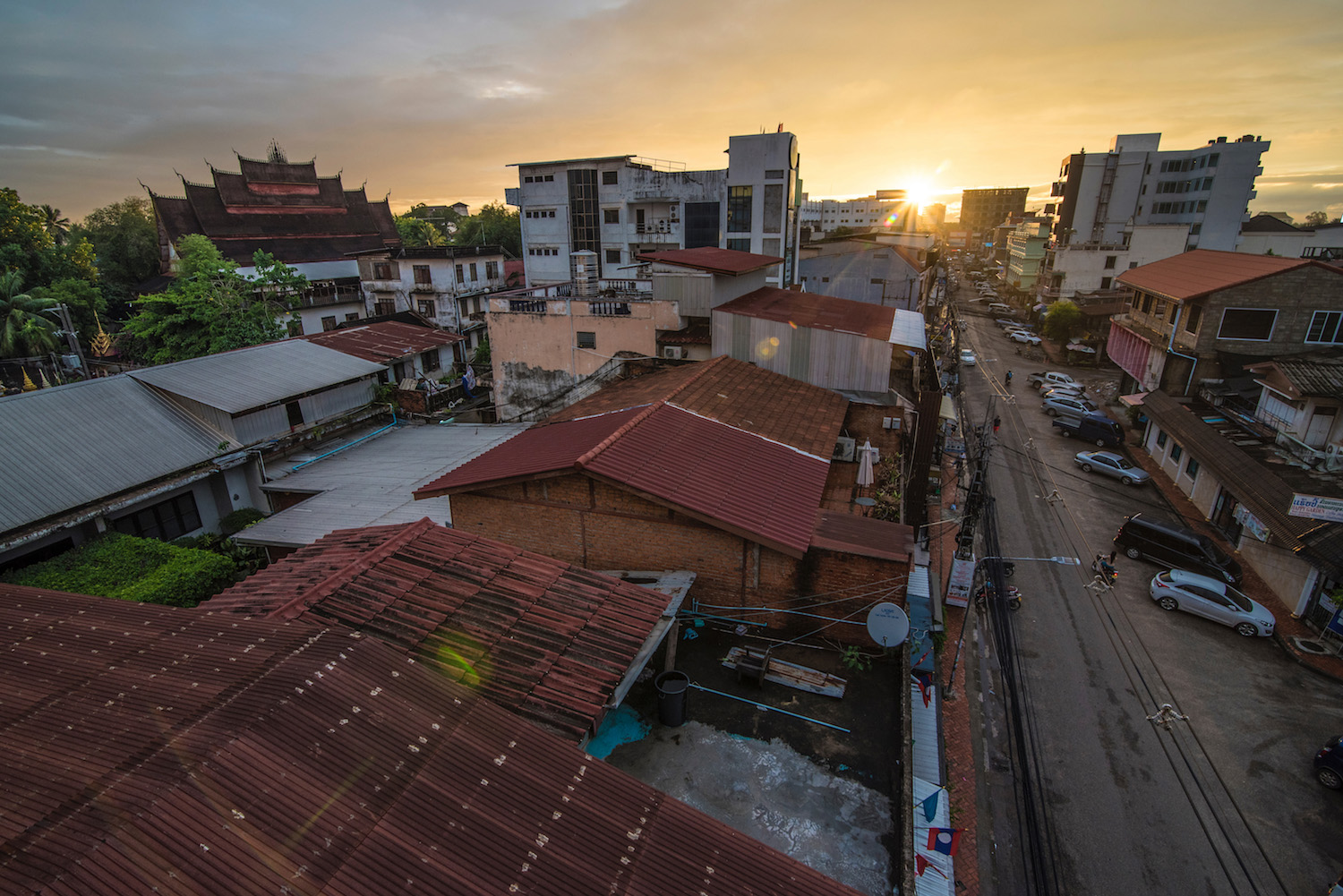 Other FAQ About Visiting Laos from Thailand
How do you get from Thailand to Laos?
The easiest way to get from Thailand to Laos is to fly to airports like Vientiane and Luang Prabang. However, you can also travel overland (take a train from Bangkok to Nong Khai, and then a feeder service from Nong Khai over to Vientiane) or by water, by riding from Chiang Kong, Thailand (via Pak Beng, Laos) to Luang Prabang.
Is there a train from Thailand to Laos?
You can travel by train from Thailand to Laos, although this isn't a nonstop service. Rather, you need to get off the train in Nong Khai, Thailand and complete border formalities on foot, then get back on the train (which may or may not be the same one you disembarked) and finish your journey to Laos.
Can I cross the border from Thailand to Laos?
You can cross the border from Thailand to Laos, although nationals of most countries require a visa to do so. If you are concerned about having to procure the visa at a land border checkpoint, visit your nearest Lao embassy or consulate to obtain a tourist visa in advance of your trip.
The Bottom Line
The bad news? Laos is not and probably never will be one of my favorite countries in Southeast Asia. The good news? It's easier than ever to travel from Thailand to Laos (or vice-versa), so if I (or you!) ever wanted to make the journey, it won't be as stressful as it once was. Dozens of flights per day leave Thailand for various airports in Laos, and while exciting new rail connections may be years or even decades away, traveling by bus, train or even boat is also an option. Whether or not you visit Laos, make the most of any Southeast Asia trip when you hire to me to plan it.