Finding the right Chiang Mai travel guide can be stressful, but it doesn't have to be.
To be sure, many websites provide lists of things to do in Chiang Mai that are so exhaustive—and so without insight, in spite of all the information they provide—that the city can seem unruly. In fact, a trip to Chiang Mai is only difficult if your knowledge of the city is shallow and superficial.
I'll help you easily decide which attractions are worth your time, and which you might want to skip. This is in addition to a variety of practical matters covered in this Chiang Mai itinerary, from my favorite hotels in Chiang Mai, to how many days in Chiang Mai you should spend.
Where to Stay in Chiang Mai
Before I get into the nuts and bolts of this Chiang Mai travel guide, let's talk about places to stay in the city. In general, I like staying inside the Old City Walls; I prefer boutique properties to big box ones. In this vein, I can recommend properties such as El Barrio Lanna and Pingviman Hotel. I also like iLanna House, although this does sit on the far western periphery of the city walls.
Many of the more luxurious Chiang Mai hotels, meanwhile, are legitimately on the outskirts of the city center. Siripanna Villa Resort, for example, actually sits on the east bank of the Ping River, about 15 minutes walking distance from the Chiang Mai Night Bazaar. This isn't a bad thing—it's a quiet place to sleep, not to mention a luxurious one—but it isn't as convenient as the other options I mentioned.
My Favorite Things to Do in Chiang Mai
Get Lost in the Old City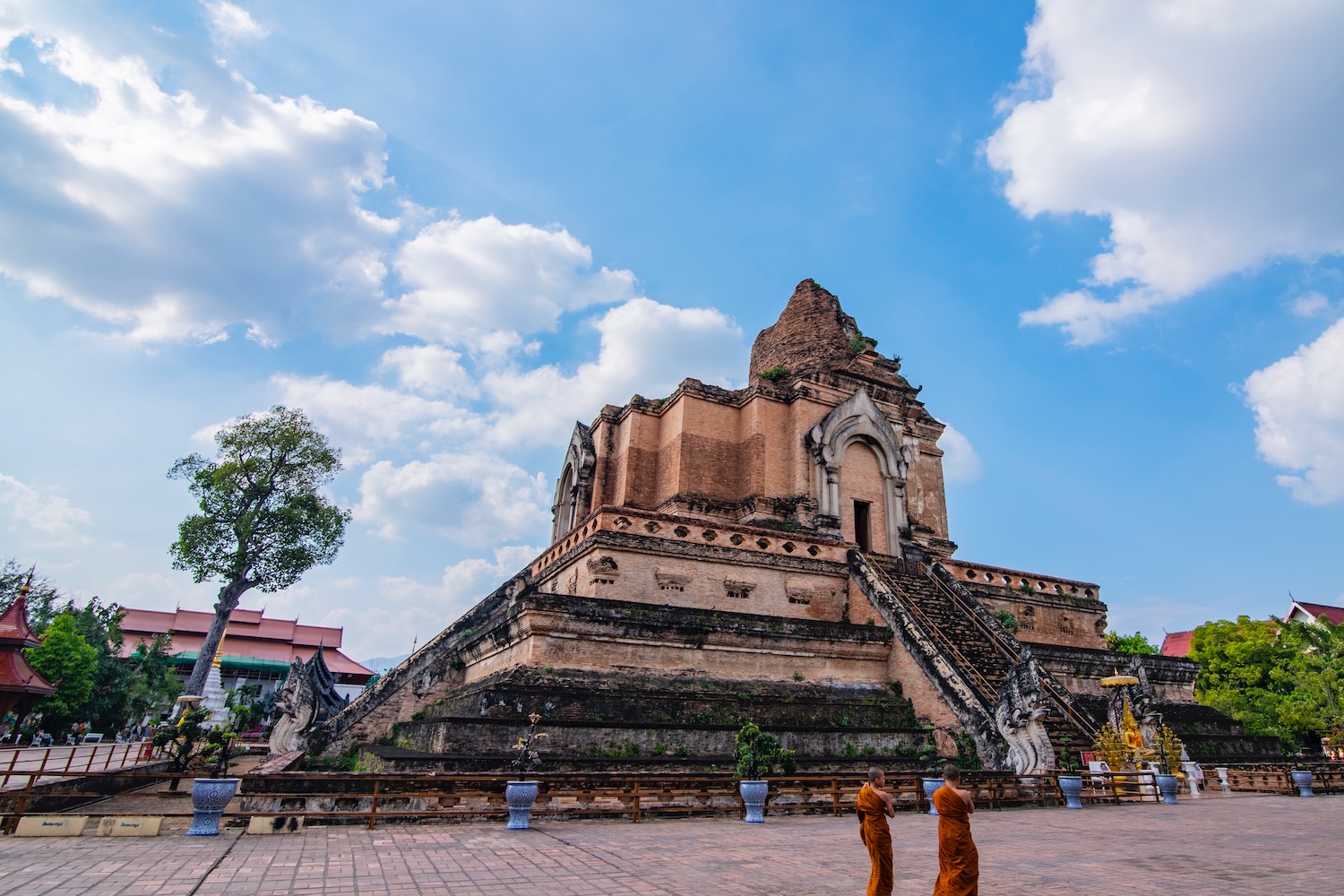 There are as many Chiang Mai temples are there are amazing local foods to try—more on those later. However, some touchstones to keep in mind once you enter the Old City Walls (assuming you decide not to stay within them) include Wat Phra Singh and Wat Chedi Luang, which is made even more stunning by the fact that it's half-ruined. Another favorite Chiang Mai temple of mine is Doi Suthep, perched above the city to the west.
Discover Northern Thailand Cuisine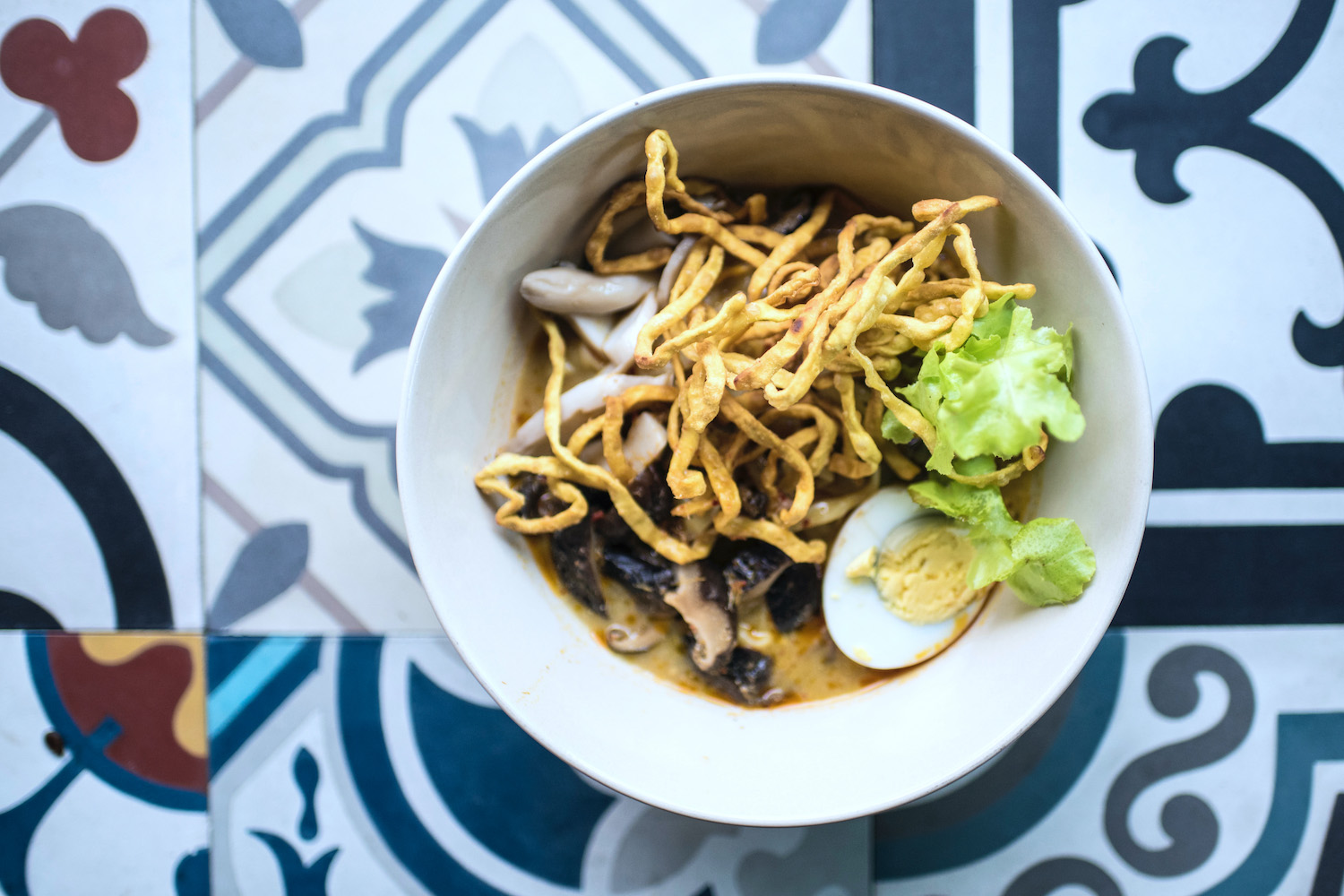 Eating is an essential part of any Chiang Mai itinerary, regardless of your dietary personality. If you don't hit up the Chiang Mai Night Bazaar (or, on weekends, the Sunday Walking Street) for authentic northern-style Khao Soi, you might decide to sit down at any number of restaurants. From the down-home Dash to Delish, whose banana-bloom salad is to die for, Chiang Mai is the perfect place to discover amazing Thai food.
Enjoy Elephants (But Ethically)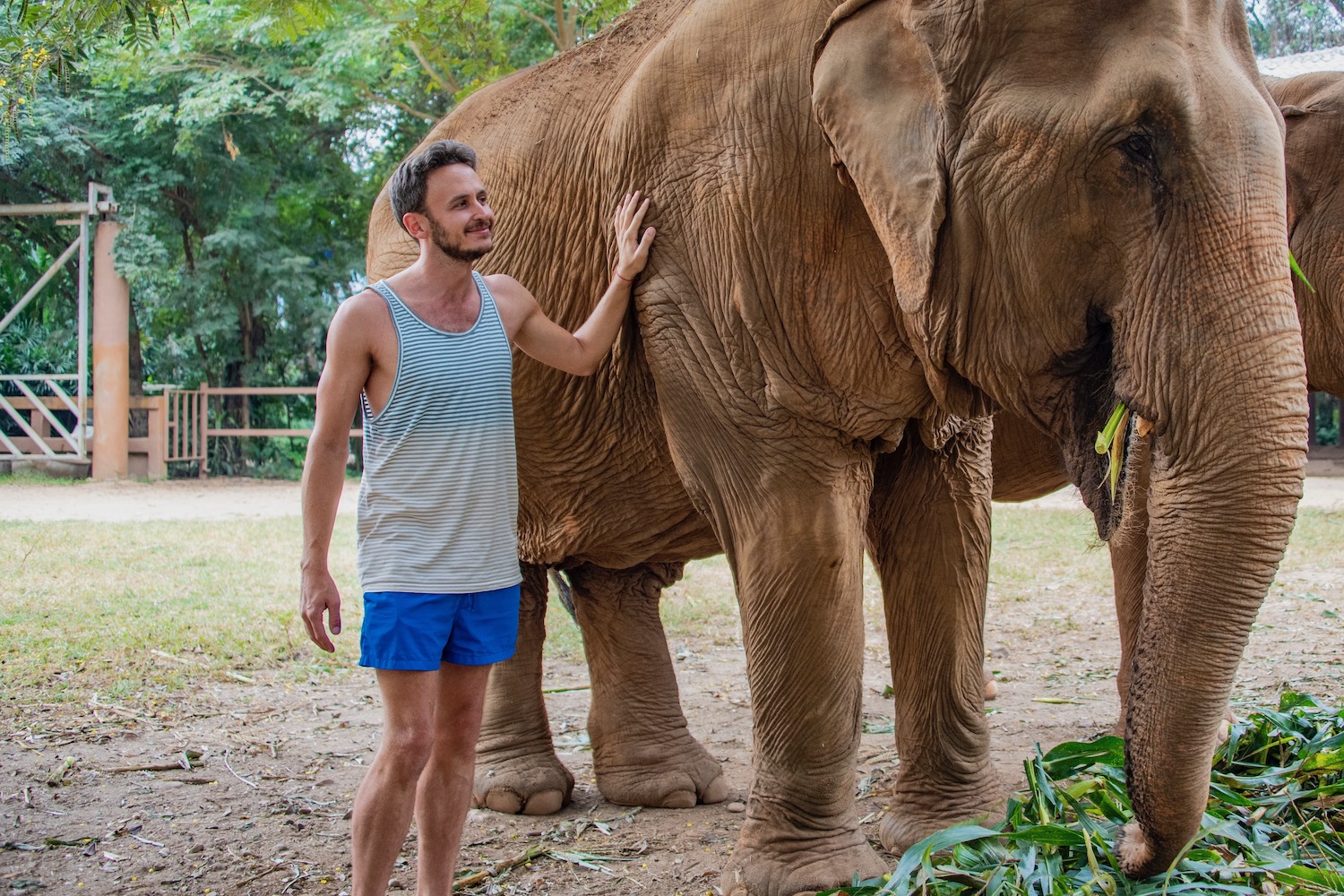 As you scour the internet for a Chiang Mai travel guide, you might be worrying whether some of the city's elephant camps are unethical. Not only is Elephant Nature Park a place where you can't ride elephants, but they're a licensed rehabilitation facility. Visitors here need to keep their distance (for the most part) from the elephants, who are being nursed back to health by trained professionals. Nature is best appreciated from afar!
Visit Thailand's Highest Peak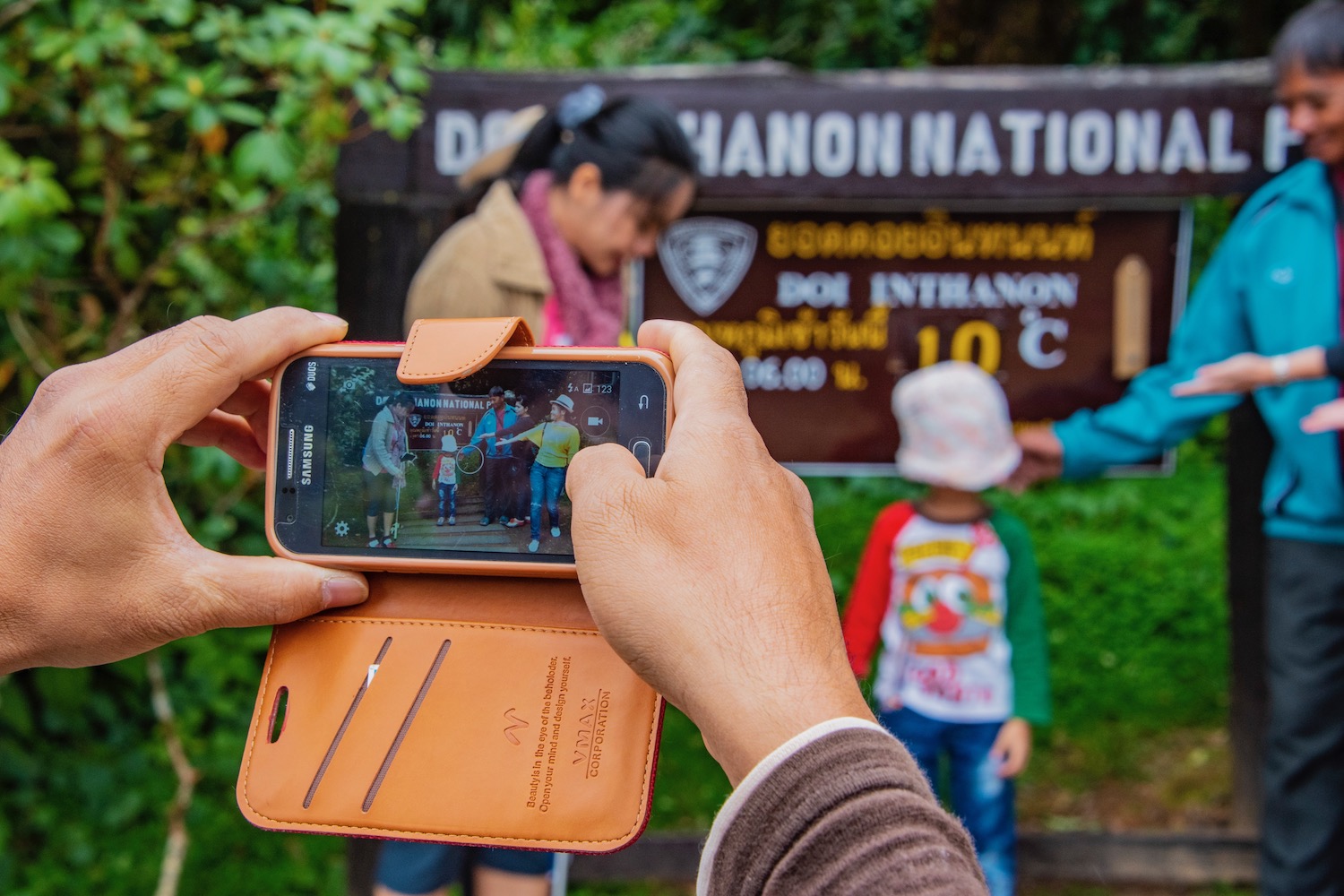 If a visit to Doi Suthep (which, let's face it, is pretty high!) is not enough altitude for your Chiang Mai itinerary, consider going up even more. Specifically to Doi Inthanon, which is the highest peak in Thailand. Although you'll have to be extremely lucky to travel up here on a day that's legitimately cold, the King and Queen Pagodas (a key feature of any Doi Inthanon tour) are an evergreen bet for enjoyable.
Spend Time in Nature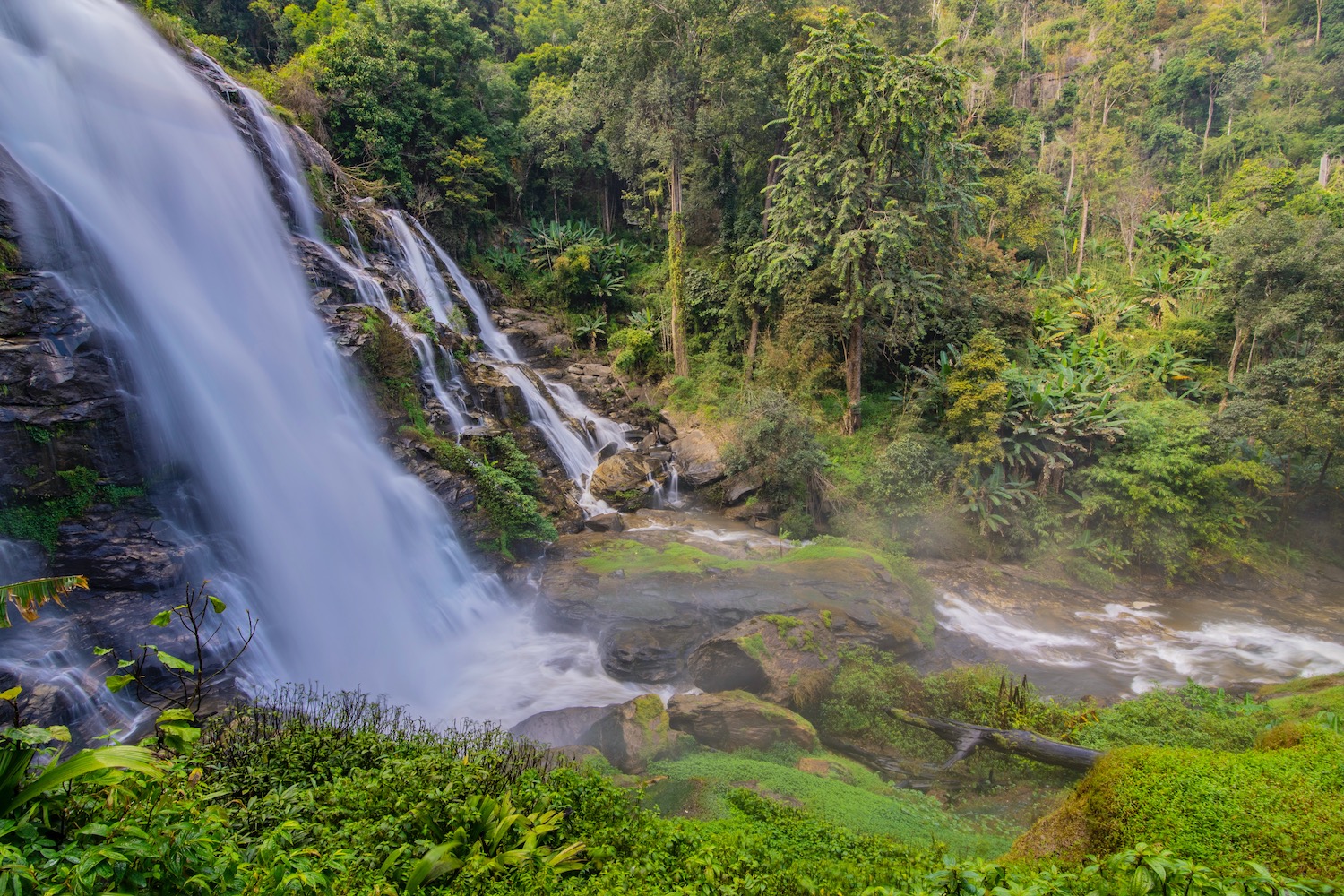 The good news? Many of the most amazing waterfalls near Chiang Mai are located near Doi Inthanon (namely, Wachirathan Falls), which is excellent news if you don't want to rent a motorbike. And you shouldn't, in my opinion, unless you have extensive experience riding in Thailand. I understand the freedom of the open road; I also understand what it's like being inside a rural Thai hospital—you don't want to know.
How Many Days Do You Need for Chiang Mai?
The topic of how many days in Chiang Mai you should spend is pretty simple. If you're content to stay in the city and explore outward (Elephant Nature Park, Doi Inthanon) on day trips, 2-3 days in Chiang Mai will serve you, as it does the vast majority of travelers. This allows for a full day in the city center, plus two days outside, sometimes assuming multiple excursions per day.
If, on the other hand, your plans are more fluid, or you simply don't want to rush your way through a Chiang Mai itinerary, you could always rent an Airbnb (and a motorbike, assuming you have experience driving in Thailand) for a week, and see where the wind takes you. Careful, however: This is how many unsuspecting travelers get looped into moving to Thailand!
Chiang Mai vs. Chiang Rai
I'll be honest: When it comes to places to visit in northern Thailand, Chiang Mai is not my favorite. It might actually be my least favorite, which is not to say it's bad—it's wonderful, at least most of the time—it just doesn't feel the same way it used to, even on my first visit to the city way back in 2012. (Granted, I haven't yet visited in the wake of coronavirus, so things might well have changed.)
Specifically, I find the things to do in Chiang Rai more fulfilling, to say nothing of the generally more relaxed and authentic vibe of the city. Moreover, in spite of having few elephant sanctuaries, I think the outskirts of Chiang Rai are more interesting, in particular the so-called "Golden Triangle" region that runs along the Mekong River near the borders with Myanmar and Laos.
Other FAQ About Visiting Chiang Mai
When should you avoid Chiang Mai?
In my opinion, there isn't a time of year that's "bad" to visit Chiang Mai—all have their charms. However, most travelers avoid the hot months of April (at least after the Songkran festival) and May, and the wet months between about June and October.
Is Chiang Mai worth visiting?
Chiang Mai is absolutely worth visiting! While the walled Old City (and the attractions within it) can easily become overrun with Chinese tourists, don't let that deter you. Peripheral attractions such as Doi Suthep temple and Doi Inthanon and Doi Luang offer lush landscapes and relaxing ambiance. Additionally, Chiang Mai is the best place to base yourself if you want to enjoy an ethical elephant adventure on your next trip to Thailand.
What is the best time of year to go to Chiang Mai?
The best months to visit Chiang Mai are the dry, cool months between November and March. November in particular, with the annual Loy Krathong lantern festival, is a very special month to visit Chiang Mai. If you go in December and January, you may actually enjoy some genuinely cold weather in the mountains surrounding Chiang Mai, whether a Southeast Asian species of cherry blossom blooms in late January or early February.
The Bottom Line
Is it worth visiting Chiang Mai? While I can't guarantee that you'll have assembled a complete itinerary by the time you finish reading this Chiang Mai travel guide, I do think you'll be well on your way. From deciding which Chiang Mai temples to visit—and which to skip—to determining which day trips you should take, I've offered the perfect balance of information and insight. Over the course of this Chiang Mai itinerary, I've also weighed in on the topic of Chiang Mai vs. Chiang Rai (SPOILER ALERT: I recommend you visit both, if you have a chance!). Still don't feel like planning your own Thailand trip? Hire me to make a custom Thailand itinerary for you!