You could argue that the best time to visit Bangkok is whenever you can come to the city. Many of the things to do there are indoors (which immunizes you from any weather or pollution you might otherwise have to deal with); Bangkok is always crowded, relatively speaking, so seeking a solitary holiday is futile more or less.
On the other hand, I firmly believe that a Bangkok itinerary is as worth getting right as any other aspect of a Thailand trip. You aren't going to strike the perfect balance (I never did, not even living there for more than two years on several separate occasions), but staying informed—staying conscious—is key.
To be sure, irrespective of which things to do in Bangkok appeal most to you, and whether your trip to the city precedes a longer stay in Thailand (or simply follows a business trip to the city), I have a feeling you'll want to continue reading.
The Best Places to Stay in Bangkok
Whether you're searching for the best hotels in Bangkok or are just looking for a clean, comfortable place to stay, accommodation in Thailand's City of Angels runs the whole gamut. On the higher end, I love the So Sofitel Bangkok in Sathorn (and am dying to stay in the newly-opened Rosewood Bangkok in Phloen Chit, although I'm also fond of riverside accommodation, such as Riva Arun Villas. On the budget end, a sentimental favorite of mine is Diamond City Hotel near MBK Center (although aggregate online reviews don't reflect my rosy recollection).
As far as the best area to stay in Bangkok? Well, I've written an entire article about that; if you don't want to read it, I'll summarize my findings here. Essentially, you have two major choices—Bangkok's old city and its new one—and within those a couple of others, such as whether you stay in touristic Rattanakosin or the more local-style Thonburi (within the old city), and where new-city neighborhoods such as Siam, Silom, Sukhimvit and Sathorn fall along the continuum of places you want to make your Bangkok home.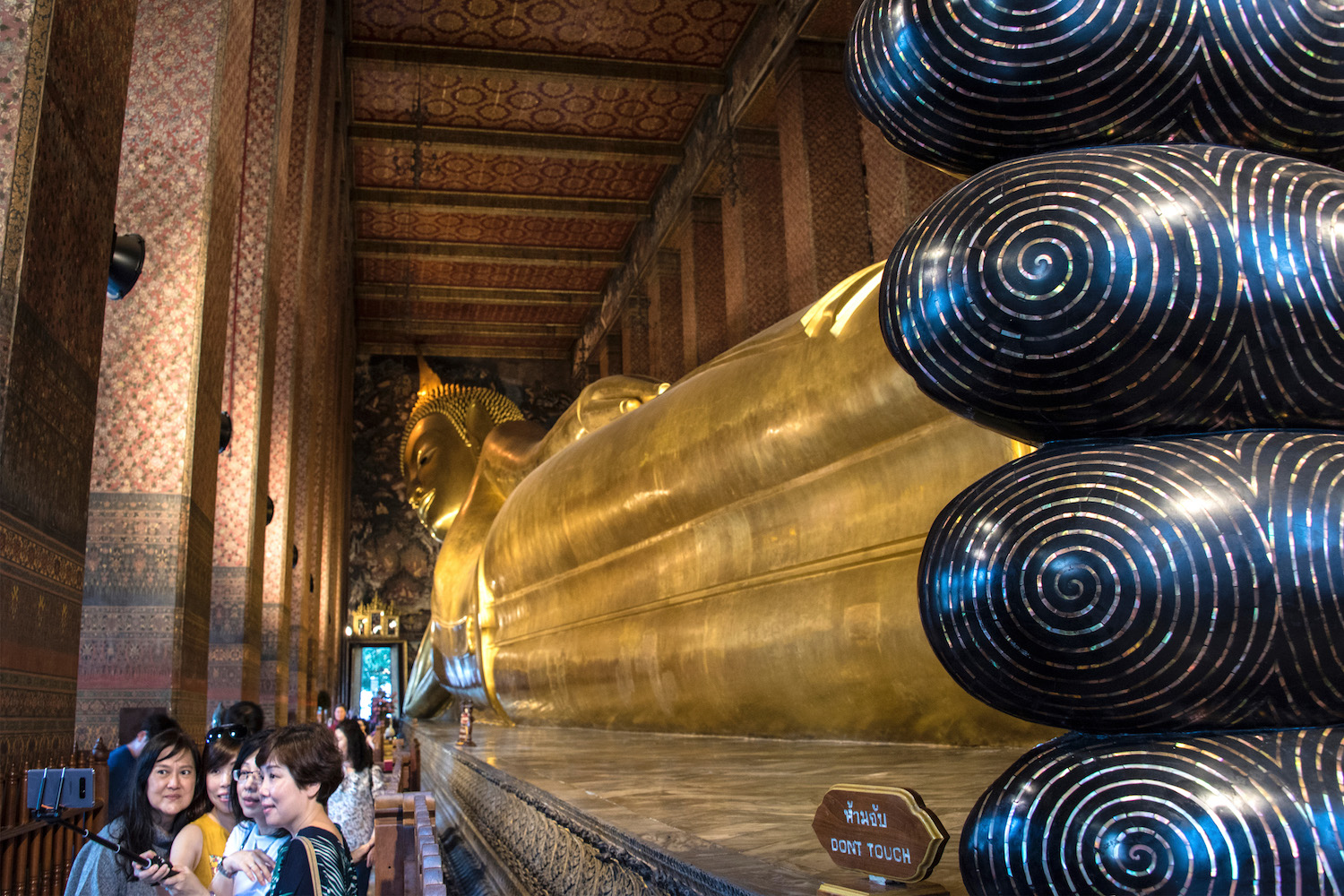 The Best Time to Visit Bangkok: 5 Things to Consider
Weather
With some exceptions, the Bangkok rainy season falls between about June and October. It can sometimes starts earlier (it used to in fact—thanks climate change!), but as a general rule, if you visit wholly within the month of May, your visit should be wholly unencumbered by rain. It will be hot though: The months of April and May are sweltering in Bangkok, even by the city's own high standards.
Crowds
The best time to visit Bangkok in terms of crowds, meanwhile, is a more intricate question. For example, if your sole desire is to avoid throngs of tourists, you might indeed come during a rainy month like July or August. However, a good compromise might be a "shoulder" month like June, when the rains are just starting, or October, when they're likely (but not guaranteed—be mindful of this) to be tapering off.
Price
Is Bangkok expensive? Not compared to most other world cities (or even cities in Southeast Asia) it isn't, although there are definitely pricier travel periods. First among these is the Western Christmas and New Year holiday, which sees half of Europe (especially Russia) come to Thailand, to say nothing of all the travelers from within Asia who like to travel to Thailand during this time.
Pollution
One of the most useful Thai words I learned during my time studying the Thai language was มลพิษ or monlapit, which means "pollution." Specifically, I used it to refer to the thick, brown fog that sets over the city during late January or early February, and lingers for several weeks (or in bad years, months). Needless to say, this is not the best time to visit Bangkok!
Festivals and Events
Songkran in Bangkok, which takes place during the second week of April every year, is not quite as far-reaching as it is in, say, Chiang Mai—it's generally confined to Silom, and other limited spots throughout the city. With this being said, it's nonetheless a busy time to visit Thailand, and sees high prices and huge crowds. Additionally, you'll want to be mindful of when Chinese New Year will take place (it's usually in January or February) the year you visit.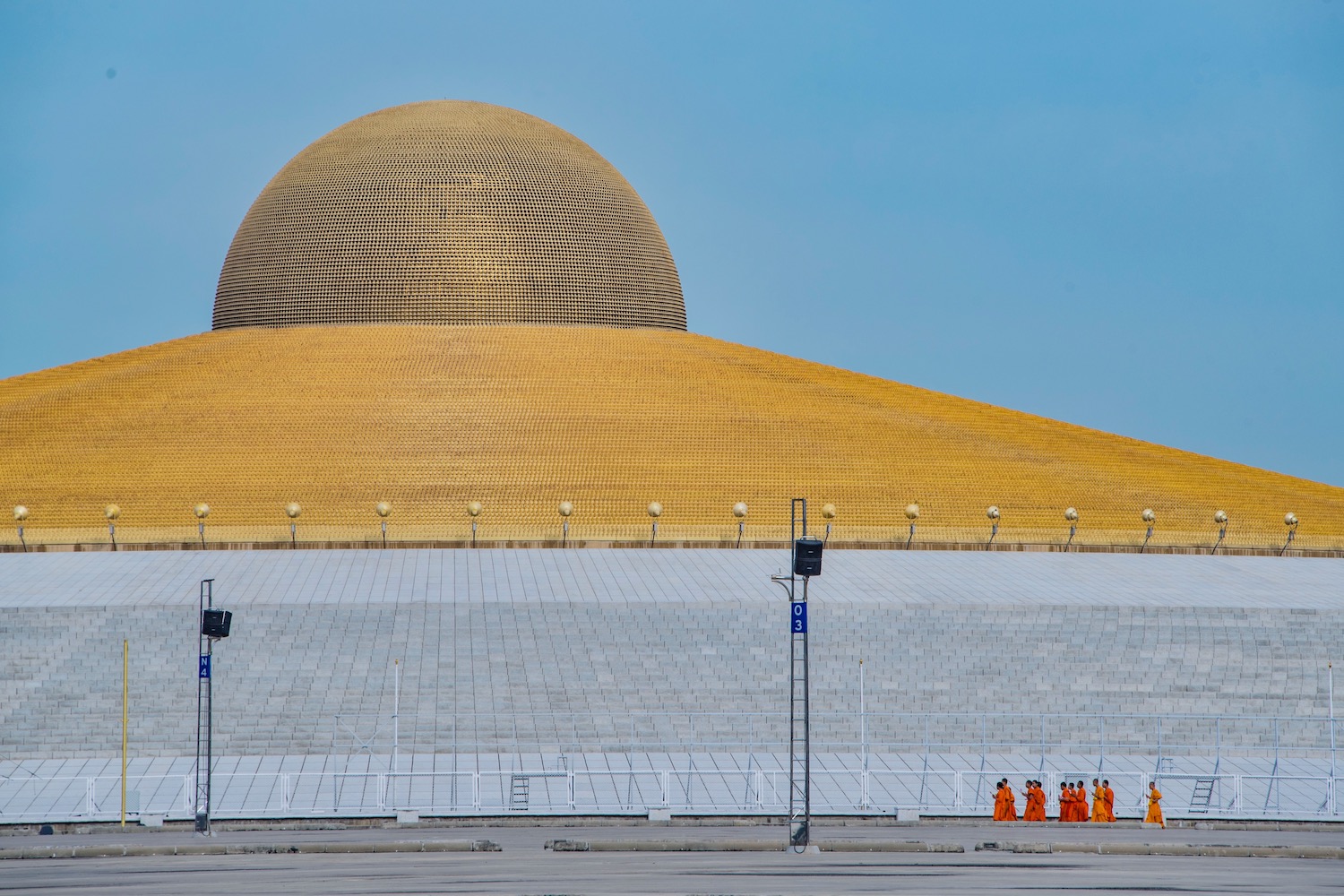 Ways to Spend a Rainy Day in Bangkok
If you've looked at the Bangkok weather forecast today and it isn't great, try not to stress. Here are a few great ways to spend a less-than-sunny day in Bangkok:
Visit shopping malls such as Siam Paragon, CentralWorld and Terminal 21
Explore the temples of Rattanakosin—but via tuk-tuk, and with a good umbrella
See a movie or visit and indoor food court, ideally in one of the aforementioned malls
Get a massage, preferably at a "legitimate" outlet like Let's Relax or Healthland
The Best Time to Visit Thailand (Outside of Bangkok)
Regardless of which places to visit in Thailand most strike your fancy, creating your trip quickly becomes a balancing act. Namely, you will need to choose one time to visit the massive Kingdom, even though it has many distinct climactic zones (to say nothing of the fact that peak tourist season can differ, depending on whether you're inside Chiang Mai's walled city, or on Phuket's Patong Beach). As a general rule, you can think about the best time to visit Thailand, writ-large, as follows.
For destinations close to the capital (such as Ayutthaya and other day trips from Bangkok, and even Kanchanaburi or the Trat archipelago), you can more or less follow the same rules as Bangkok, both for crowds and weather. In Thailand's south, meanwhile, "shoulder" months like October, November, April and May balance good(ish) weather and relatively light crowds. In the north, on the other hand, I'd avoid April and May, the virtues of October or November notwithstanding: The weeks before the rainy season are the hottest of the year—and in Chiang Mai especially, are among the most polluted.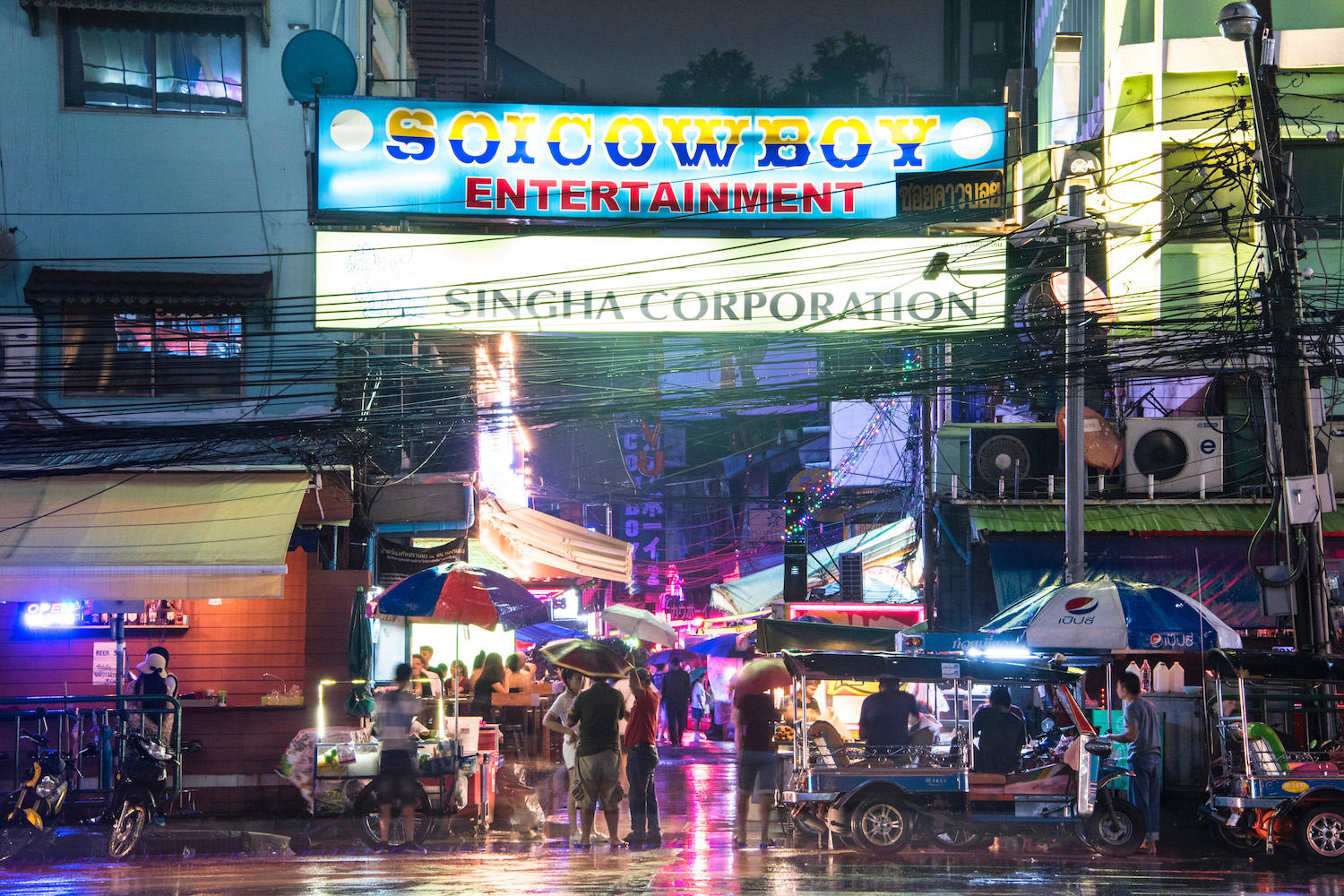 Other FAQ About the Best Time to Visit Bangkok
Which month is best to visit Bangkok?
Personally, I love visiting Bangkok in November or March. November is wonderful because it's the first dry and relatively cool month of the year, but allows you to avoid the rush of tourists that comes around the holidays. March is sort of the mirror image of this; it's right after the holidays but right before Songkran and the high season.
What are the hottest months in Bangkok?
Bangkok's hottest months are April and May, which are after the end of the cool season but before the start of the rainy season. During these months, it's not uncommon to face high temperatures of 40ºC, over even higher in Bangkok's city center.
What is the coldest month in Bangkok?
January is probably the coolest month in Bangkok; nighttime temperatures can sink below 20ºC, or even as low as 14-15ºC in some cases. However, this is also the time of year when farmers on Bangkok's periphery burn their crops, which can lead to truly awful air quality.
The Bottom Line
The best time to visit Bangkok is whenever you're able to go—or is it? If you want to avoid rain (and pollution), months like November and December are your best bet; April and even May might also suit you, if you don't mind suffocating heat. Keeping away from crowds is another matter entirely, and arguably a futile one, since Bangkok's least-busy month (February or maybe March, depending on when Chinese New Year falls) is also the time likeliest to suffer from monlapit, or choking air pollution. Want to make sure you take the ultimate trip to Bangkok, regardless of when it ends up taking place? Commission a custom Thailand itinerary—leave matters to me, instead of to chance!