Do you need a SIM card for Thailand? Having an internet-connected device will make your trip to Thailand exponentially easier, particularly if it's your first trip, and especially if you don't speak Thai.
In some cases, of course, there's a possibility you can use your phone in Thailand without buying a local SIM, but this is not true for many travelers. Even when it is, there are often caveats—it's simpler to buy a SIM when you arrive, or perhaps to order your Thailand SIM online, in advance.
Regardless of what you want to know about Thailand SIM cards, I invite you to continue reading. You're definitely in the right place!
Do You Need a SIM Card in Thailand?
Some aspects of the topic of SIM cards in Thailand are tedious and complicated, but the larger question—do you need one—is not. You absolutely need a SIM card that works in Thailand, although this won't necessarily be one your purchase in the Kingdom. (To see what I mean, scroll down nearly to the bottom of this article to learn if your home country's data might work in Thailand.)
Separate from this is the conversation of free WiFi in Thailand, which is prevalent, but is neither reliable nor always easy to access. In many places, from Bangkok malls like Siam Paragon to Suvarnabhumi Airport, you need to go through a registration process in order to use it, which can be tedious (if it works at all). With some exceptions, I'd say it's almost always a good idea to have your own Thailand SIM on hand.
New for 2023: Get Your Thailand eSIM Today!
The good news? eSIM technology has now made its way to Thailand. The better news? If you buy your Thailand eSIM online today, you can be connected the moment you land in Bangkok!
The Best (and Worst) Mobile Phone Operators in Thailand
AIS
I can't officially declare AIS the best mobile operator in Thailand, although I can speak highly of their home internet services, which I used during my last two-year stint living in Bangkok. What I will say is that while many Thais criticize AIS signal for not being available in enough places within the country, it is probably the most consistently fast mobile internet in Thailand, which is saying something.
True
It's impossible to avoid the AIS vs True debate, particularly if you dig more deeply into the controversies surrounding the True corporation (and the family that owns it) more broadly. We're not going to enter the latter quicksand here, though. What I will say is that I never had any problems with True mobile (I've used both prepaid and postpaid services in the Kingdom), though their home internet is absolute shit.
dtac
Poor dtac! Although often the third choice for travelers when it comes to SIM cards in Thailand, there is certainly nothing bad about the service from this company, which has great coverage and high speeds. Anecdotally, I find lines at Suvarnabhumi Airport's dtac counter to be shorter than corresponding ones for AIS and True, although this might not be the case when you arrive.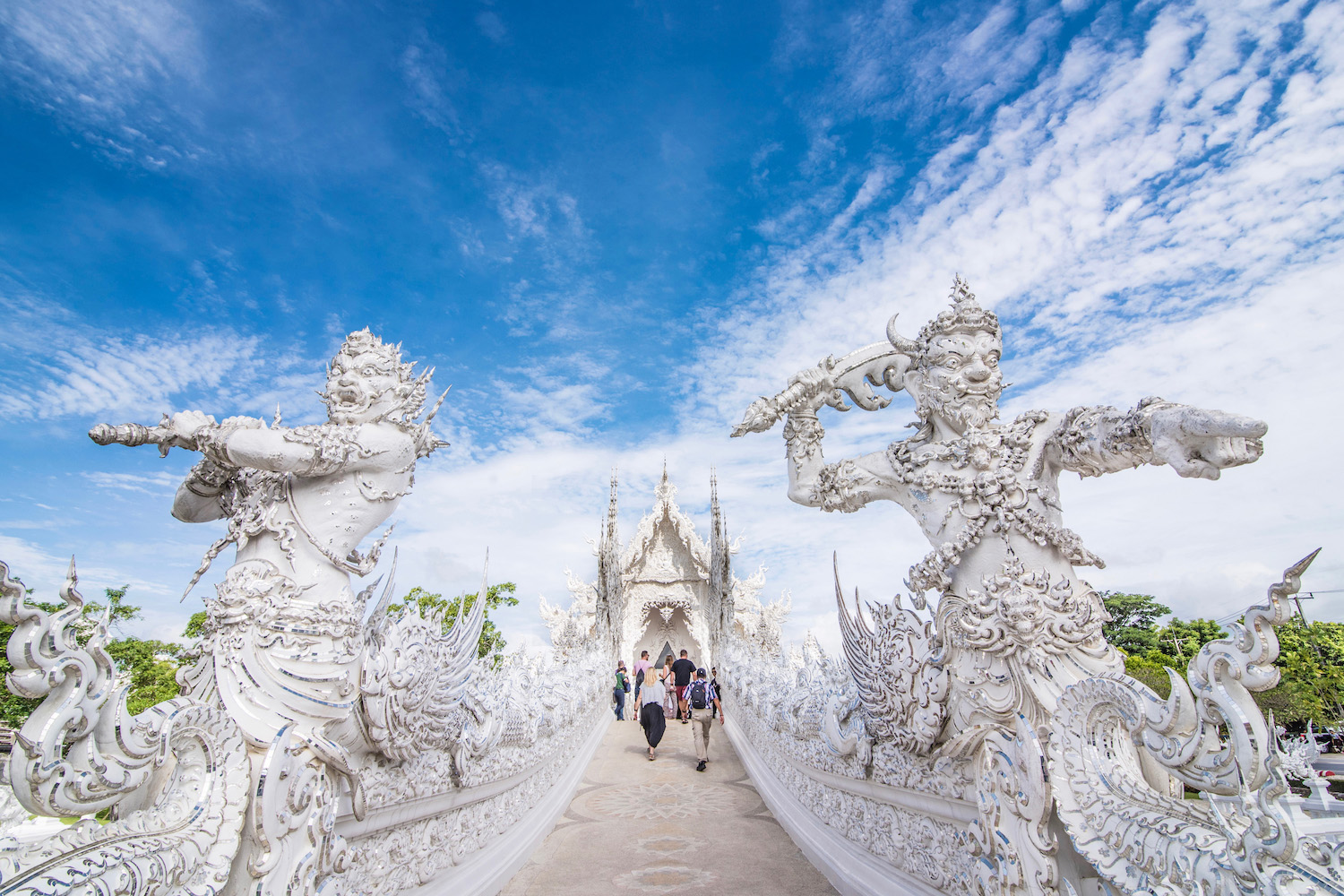 Ways to Get a Thailand SIM
Order Online and in Advance
There are many reasons to buy a Thailand SIM online, the first of which is simply peace of mind. When you do this, you know that you won't need to scramble to choose between different mobile operators when you arrive, and that you will certainly be able to use the Grab application to avoid getting scammed by notoriously terrible Bangkok taxi drivers on your way into the city.
Buy It When You Arrive at the Airport
With this being said, I've rarely found lines for SIM cards in Thailand to require you to wait longer than a minute or two, regardless of which operator you choose. Moreover, the registration process is quick, and also usually takes less than a minute. Keep in mind that you'll usually need to pay cash when you buy a SIM at the airport, which is another reason ordering in advance can be advantageous.
Visit a City Mobile Shop
This is probably my least favorite way for how to get a Thailand SIM. That's because while sellers in the airport can get around the typically complicated process of registering the card, shops in the city (which often cater to locals or foreign residents) are not immune to this bureaucracy. You can probably escape this if you end up buying a travel SIM at a local 7-11 store, although these are sometimes not in stock, even when the shop advertises them.
Will My Home Country's Data Work in Thailand?
It's possible that you might be able to purchase an international data plan for Thailand with your home mobile carrier before you travel. This last part is key. Rather than arriving to Thailand and realizing that your phone doesn't work, contact your cell service provider in advance of your trip. Given my own dealings with Western mobile providers, especially the hot messes in the United States, I'd recommend a physical visit to a store.
Does T-Mobile work in Thailand? Theoretically yes, at least if you are a T-Mobile post-paid customer. You should be able to use 4G data in most every country in the world, though the functionality of this (and whether it actually reaches LTE speeds) will depend upon how well your T-Mobile SIM card connects to the partner network in said country. As of 2023, it seems like T-Mobile partners with both AIS and dtac in Thailand. Additionally, Google Fi works in Thailand (and most other countries in the world), if that's the carrier you use in the US.
The Bottom Line
Buying SIM cards in Thailand isn't a question of "if," for most travelers, but "when." Whether you purchase a SIM upon arrival at one of Thailand's international airports, or order your Thailand SIM online before you travel, you can't plan on simply depending on WiFi once you arrive in the Kingdom. There's a small chance you may be able to use your home country's data when travel, but I wouldn't count on that. Need personalized help planning your next trip to Thailand, beyond concerns about communication? Commission a custom Thailand itinerary today, and let me sweat the details.