Correctly choosing the best area to stay in Bangkok is essential to enjoying your trip. In fact, I'd say that for most people who end up disliking the city, it's because they chose to base themselves in the wrong neighborhood.
Travelers—dozens, maybe hundreds—have told me, when I've asked them over the years, that they hate Bangkok, or some variation on that theme. When I asked them which part of town they stayed in—often, but not always Khao San Road—I'm almost never surprised.
I hope you'll continue reading, whether you're a first-time visitor who wants to get the question of Bangkok where to stay right, or someone coming back to give Thailand's "City of Angels" a second chance.
Why So Many Travelers Get Bangkok Wrong
I'll be blunt: Khao San Road, for the majority of travelers, is not best place to stay in Bangkok, and is not even the best area to stay in Bangkok for first time. Yet for whatever reason (probably one of Lonely Planet's many sub-par guide books), foreigners still believe this is where they need to book their accommodation, whether they're backpackers in search of a deal or booze hounds in search of a cheap and easy good time.
Of course, it's not only the prominence of Khao San in the conversation that leads many Bangkok travelers to choose the wrong place to base themselves. Bangkok's geography can prove overwhelming if you've never been here, which makes many travelers simply pick hotels or Airbnbs based on star rating and amenities. Which would be fine, if the adage "location, location, location" wasn't so indispensable to whether or not you enjoy Bangkok.
The Best Areas to Stay in Bangkok
Silom and Sathorn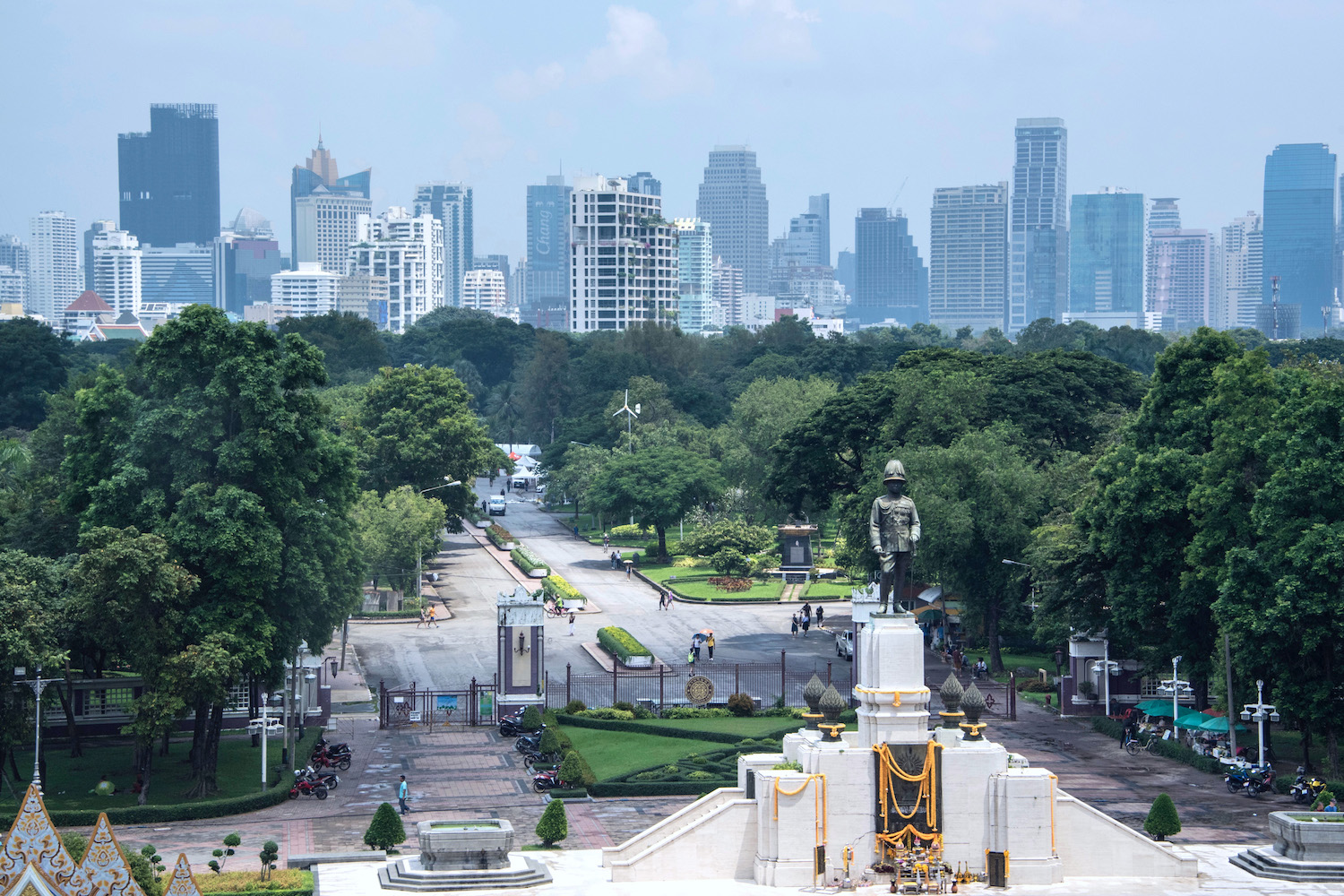 I'm lumping these parts of modern Bangkok together, because I'm referring to the city blocks between Silom and Sathorn Roads (which extended westward from Lumphini Park) together. Whether you come for the gay nightlife in Silom or the amazing street food of Sathorn's Suan Phlu sub-district (which is the best area to stay in Bangkok for street food), properties from the high-end SO/Bangkok to the more modest Le D'Tel marry convenience and comfort in a way few other areas of Bangkok can.
Langsuan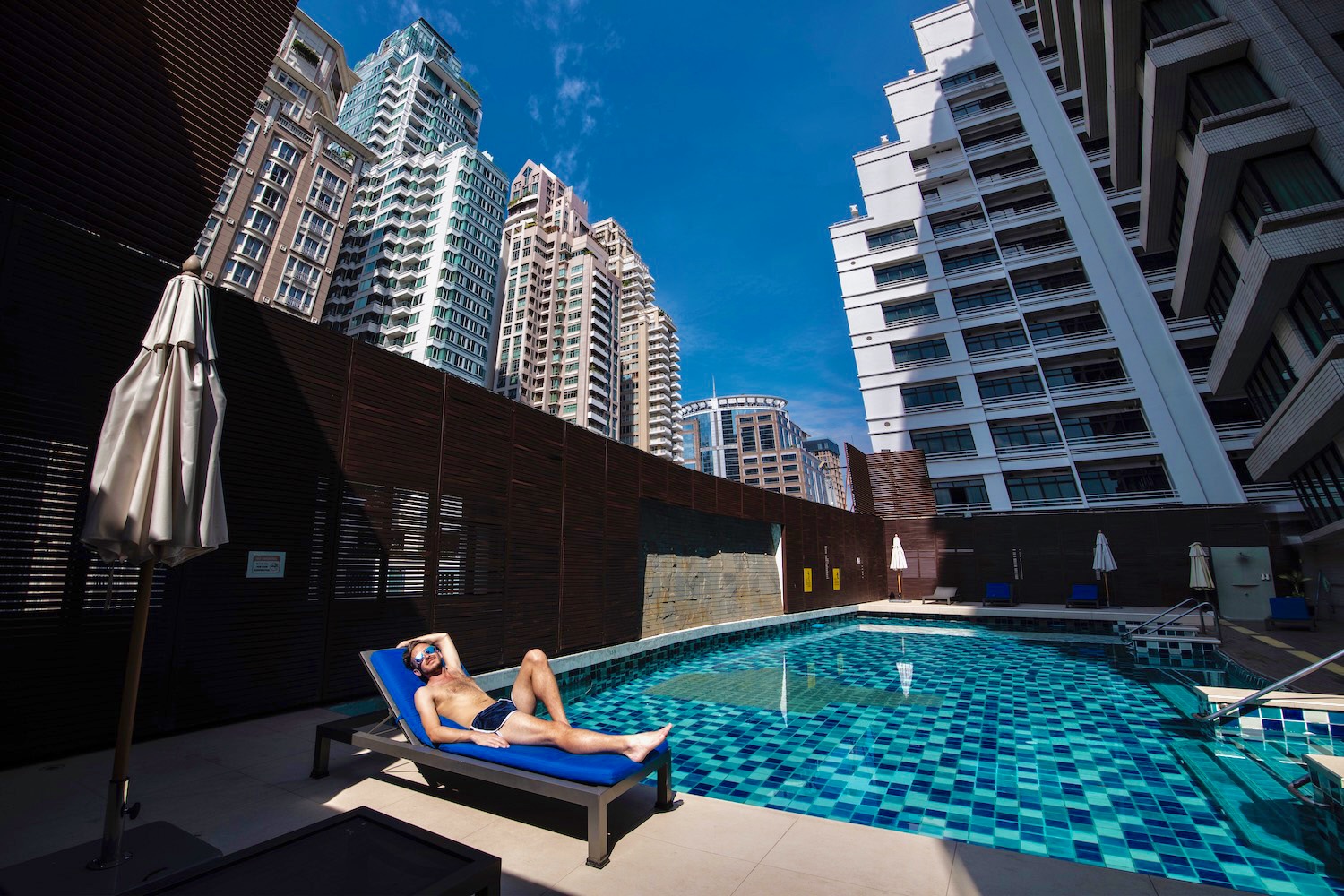 Another of my favorite choices for where to stay in Bangkok is Langsuan. As its name in Thai ("above the park") suggests, this district sits just north of Lumphini Park, along Langsuan Road, which extended due south from Chit Lom BTS Station; it's also just a short walk from Ratchadamri Station, for the ultimate convenience. Hotels here tend to be very high-end, from four-star Hotel Muse to the five-star Waldorf Astoria Bangkok.
Sukhumvit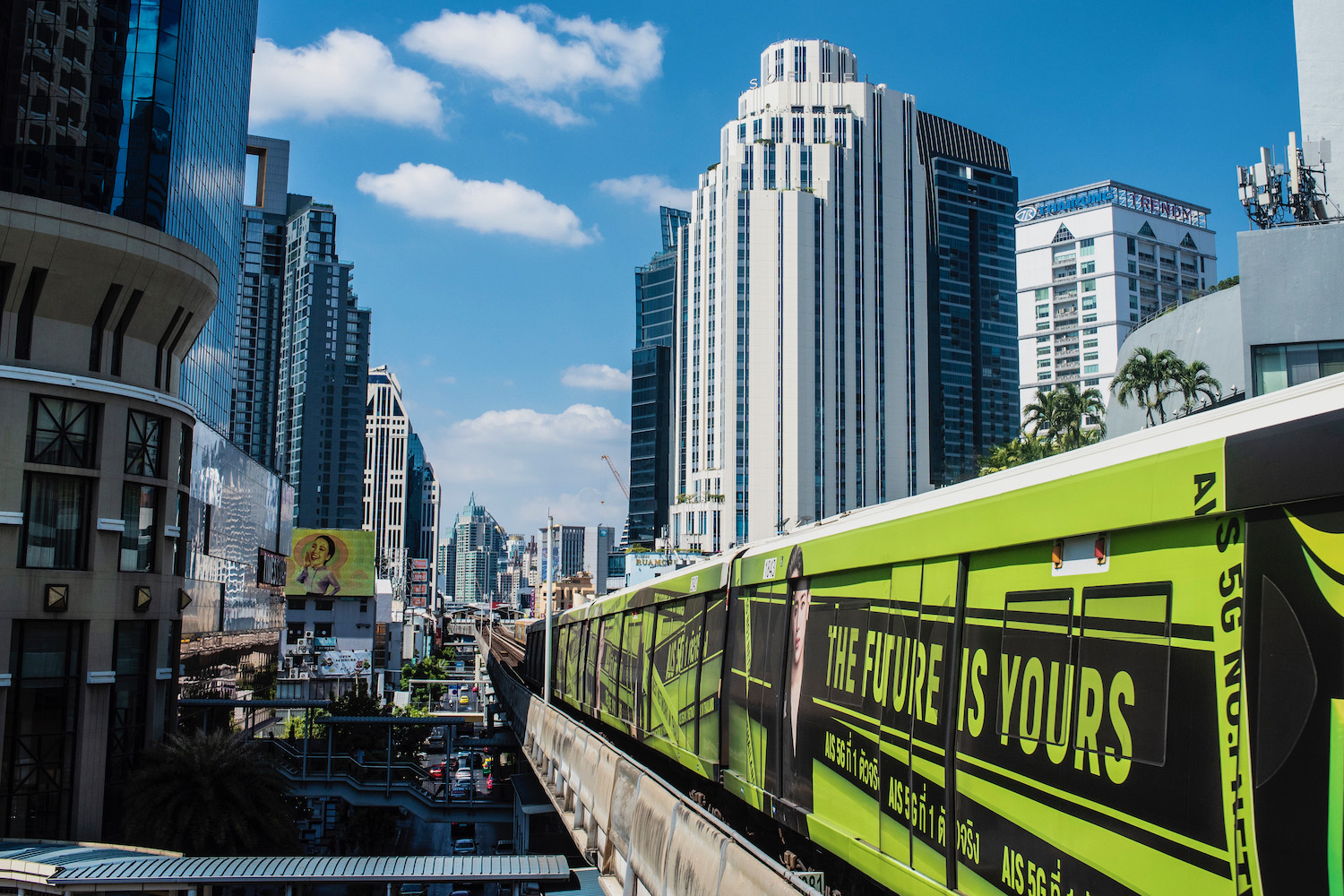 In a way, using the word "Sukhumvit" as if it refers to a single neighborhood is inaccurate. Sukhumvit Road extends from central Bangkok all the way down the country's eastern seaboard, after all. For most travelers, however, Sukhumvit entails areas near BTS stations like Nana, Asok and Thong Lor, and hotels such as JW Marriott Hotel Bangkok and Grand Centre Point Hotel, which is near the popular Terminal 21 mall.
Rattanakosin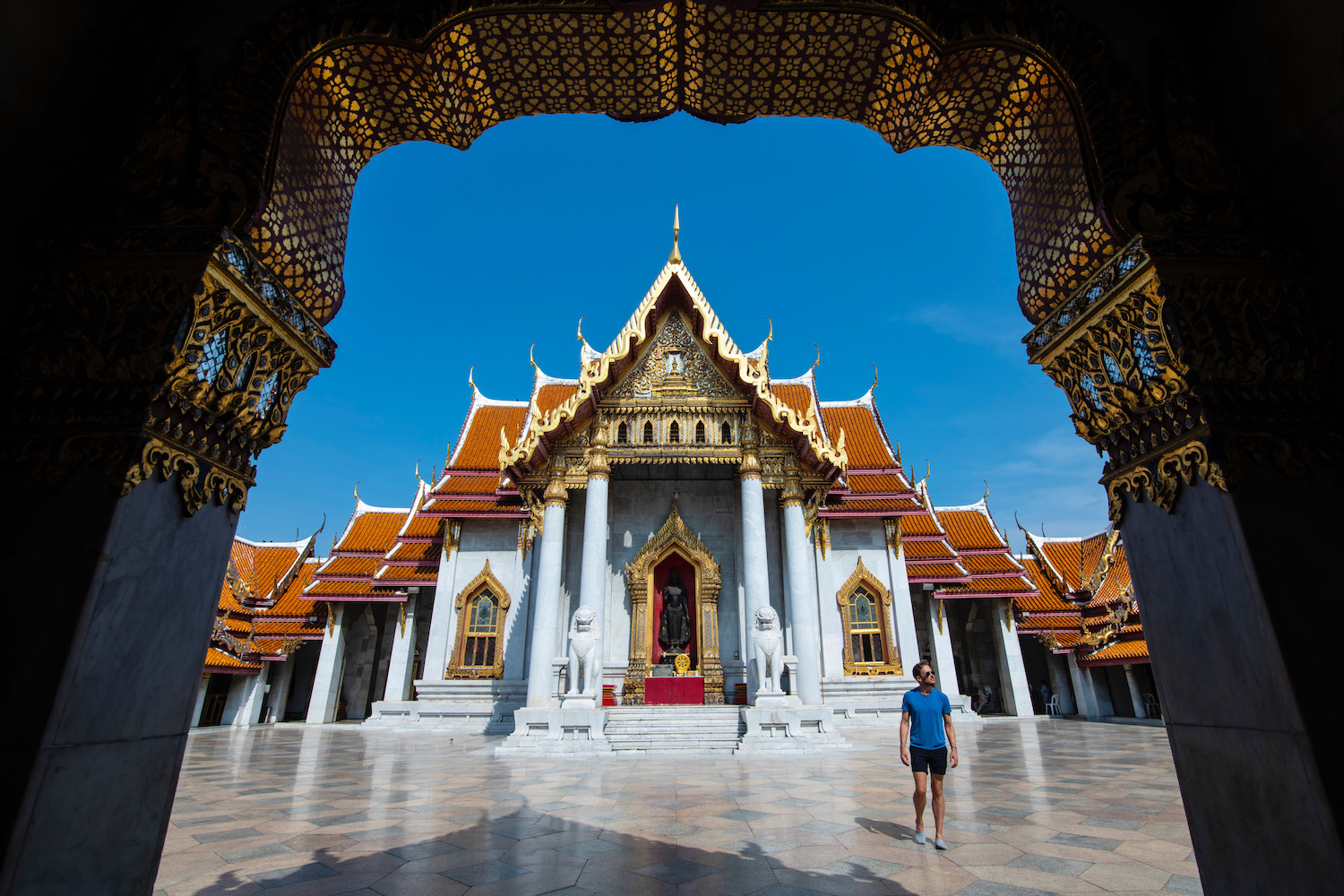 If you can't entertain the idea that the best Bangkok neighborhood is in the newer part of town, then please, at least consider that it's south of Khao San Road. To be sure, while Old Bangkok's Rattanakosin island is large and sprawling, staying south of the Giant Swing, east of the Chao Phraya River and north of Wat Pho, whether you choose the simpler Old Capital Bike Inn or the most opulent Chakrabongse Villas (near the top of the list of Bangkok best places to stay, in my opinion) is a good bet.
Yaowarat (Chinatown)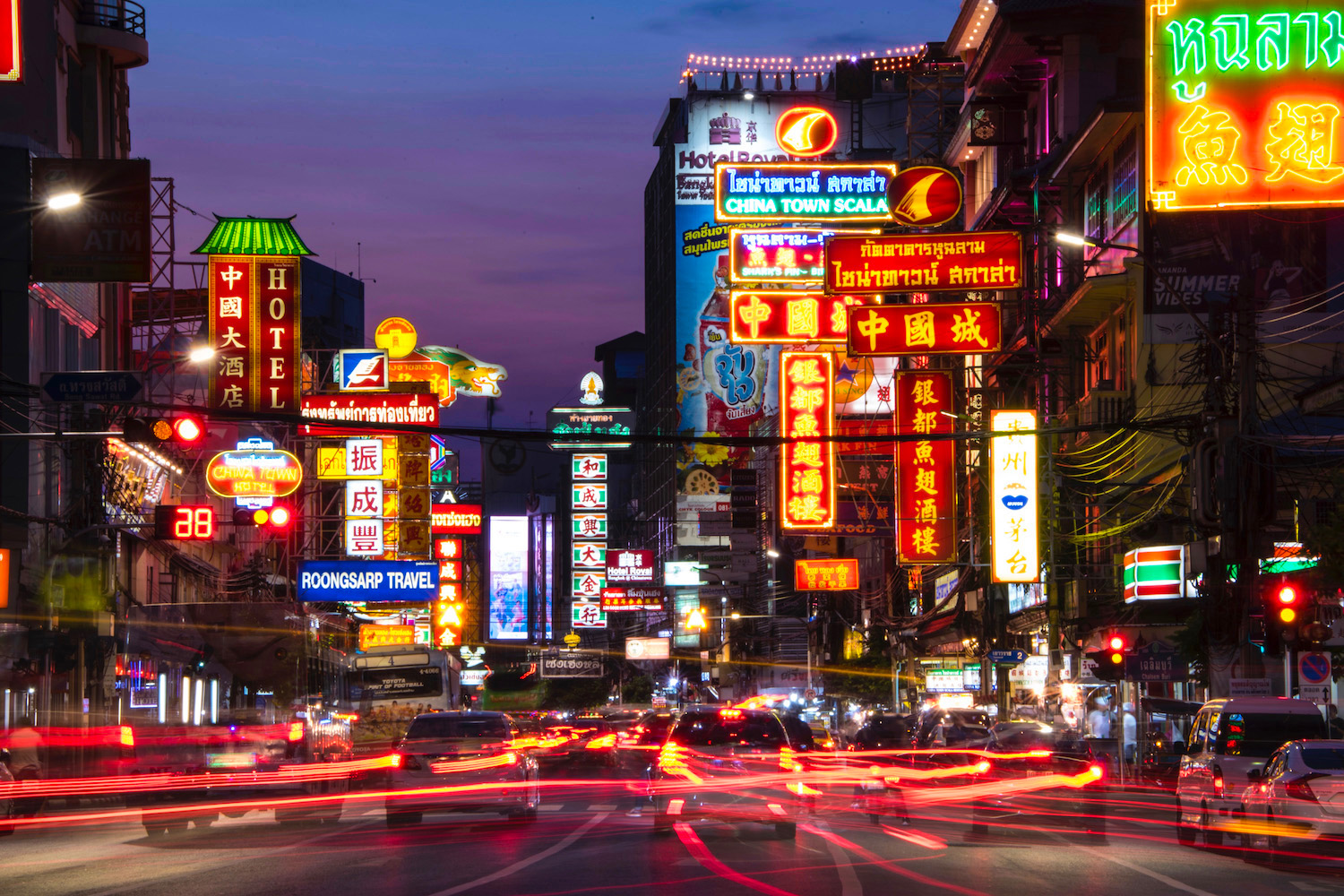 Another part of Old Bangkok I really love is Chinatown, an area of the city many non-Asian foreigners tend to ignore in general. As is the case throughout the rest of Bangkok, you have your pick of sub-districts and ambiance. The simpler and larger The Quarter Hualamphong is conveniently just across the street from Hua Lamphong Railway Station, while the boutique-style Shanghai Mansion is on Yaowarat Road, in the middle of the action.
Why You Shouldn't Stay on Khao San Road
I've talked a lot of generalized smack about Khao San Road in this post, so I thought it was probably time I got into some specifics. Here are the reasons I think you should avoid staying on Khao San Road:
Location: While Khao Sao Road is within walking distance of attractions in Bangkok's Old City, it's very inconvenient to Bangkok's equally essential modern city center.
Authenticity: As comfortable as the Pad Thai and banana roti stalls on Khao San Road are, they don't paint an authentic picture of Thai street food (or of Bangkok at all).
Quality: Precisely zero of Bangkok's best hotels, hostels or Airbnb properties are on Khao Sao Road—only subpar accommodation is here.
Rif-raff: From ladyboy prostitutes, to unsightly Aussies and Brits, to the cacophony of bargoers going hard until the wee hours of the morning, Khao San is a just a lot of noise—literally and figuratively.
Want personalized help planning your trip to Thailand, even beyond choosing the best area to stay in Bangkok? Hire me as your Thailand travel coach!
Other FAQ About Where to Stay in Bangkok
What is the best area to stay in Bangkok?
In my opinion, the best area to stay in Bangkok is within its modern city center, close to the convenience of the BTS SkyTrain and away from the hordes of backpackers on Khao San Road. In particular, I love the upmarket Langsuan area just north of Lumphini Park, and the vibrant neighborhoods of Silom and Sathorn just south and west of it.
Where do foreigners to stay in Bangkok?
Many foreigners in Bangkok stay along or near Khao San Road, just north of historical Bangkok attractions like the Grand Palace and Wat Pho. However, an increasingly number of foreigners are choosing to stay in more modern parts of Bangkok, specifically near BTS SkyTrain stations like Asok, Ratchadamri, Sala Daeng and Chit Lom, among other contenders for the best area to stay Bangkok.
Where should I avoid staying in Bangkok?
In my opinion, you should avoid staying on Khao San Road when you come to Bangkok. It's noisy, inauthentic and expensive for what you get. Instead, stay either in a better part of Bangkok's Old City (I love Chinatown, aka Yaowarat) or in more modern parts of Bangkok, such as in high-end Langsuan or near Silom, Sathorn or Sukhumvit Roads.
The Bottom Line
Which is the best area to stay in Bangkok? Choosing the correct base to explore Thailand's "City of Angels" is the single most important decision you can make when you come here. While it might end up being that Khao San Road is a good option for you, I urge you not to make the lazy decision of staying there by default. For some travelers, staying away from Rattanakosin (Bangkok's old city) entirely is the best choice, for a whole host of reasons. Need personalized help putting the rest of your trip to Thailand together, including deciding the best neighborhoods in Bangkok? Commission a custom Thailand itinerary—and let me sweat the details.