One of my only real beefs about Thailand is the Kingdom's un-generous visa-free travel allowance. With some exceptions, most travelers can stay for just 30 days after landing. This contrasts to countries like Malaysia, Singapore, Taiwan, Japan and Hong Kong, which give 90 days.
That's the bad news. The good news? You won't necessarily have to leave Thailand a month after you arrive, at least not if you do your homework beforehand.
Over the next few paragraphs, I'll explain all the ways to extend your Thai tourist visa, and how to stay longer than a month in the Kingdom without paying the Thailand overstay fine. They won't all work for you, but with any luck, at least one of them will.
How Many Days Can You Stay in Thailand?
In an ideal world, it wouldn't be nearly as necessary to extend a Thai tourist visa as it is now. Thailand would get with the program and, like many of its neighbors, allow the majority of visitors to stay for 90 days after they land. Unfortunately, this reality seems many years off, if it ever comes. (I'd been hopeful it might change after covid-19, as a big to resurrect the tourism industry).
Generally speaking, if you enter Thailand on a visa exemption, you can stay just 60 days in the Kingdom without having to leave, since you can extent your visa once for 30 days. However, if you don't mind paying an overstay fee, you can actually stay for up to 90 days, before the possibility of an entry ban rears its head. There are other possible outcomes too, although I'll get to those in a second.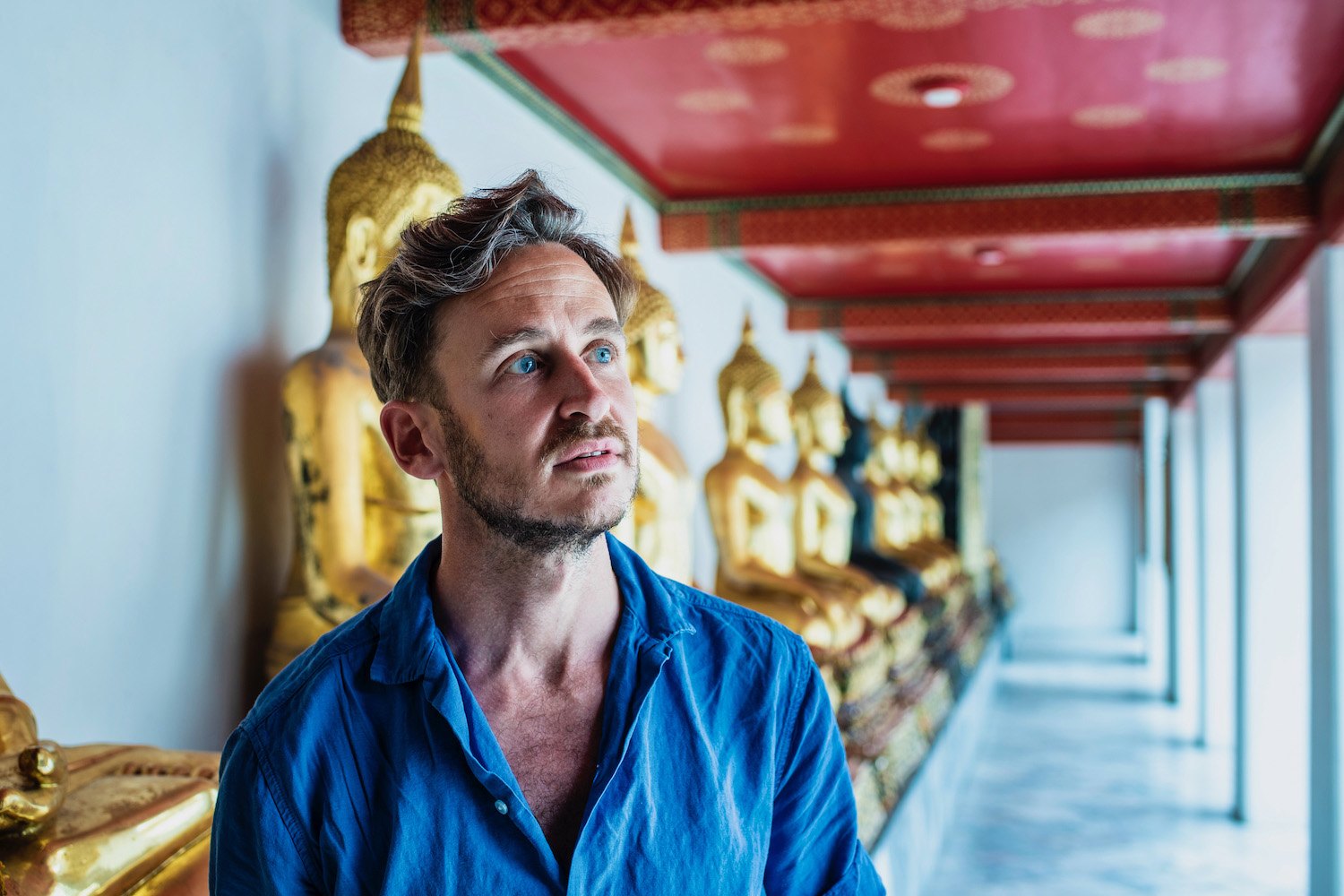 Ways to Extend Your Thai Tourist Visa
Visit a local immigration office
The most straightforward way to stay longer in Thailand is to visit your nearest Thai immigration office. Here, you can pay 1,900 Baht to extend your visa or visa exemption by an additional 30 days. Note that it's generally quicker to visit smaller local offices (in Koh Samui, for example), than huge ones in Pattaya or Bangkok's Chaengwatthana.
Contact a visa agent
If you want to extend your Thai tourist visa without having to wait in line or deal with other minutia, you can hire a visa agent. This is a great option if money is of little concern to you, but time is of the essence. Generally speaking, you'll find visa agents near immigration offices, as well in areas where there are lots of foreigners, such as Bangkok's Khao San Road.
Accept and pay overstay fees
Overstaying a visa can sound scary, but it isn't—necessarily. If you stay less than 90 days in total, you will simply have to pay a fee (usually around 500 Baht per day) upon exiting the country. The difficulty is if you stay 91 days or longer. In this case, you'll not only have to pay a huge lump sum of around 20,000 Baht; you may also be banned from re-entering Thailand for a year or longer.
Leave Thailand and come back
Ironically, the best way to avoid the complication of an overstay is to simply leave the country and come back. While this isn't technically a way to extend your Thai tourist visa, you will receive 30 more days (or 14, if you come by land) when you re-enter Thailand. Note that if you've overstayed in the past, this will increase the likelihood of encountering hiccups during future entries to the Kingdom.
Obtain a tourist visa before travel
In theory, obtaining a proper tourist visa before travel will easily allow you to stay longer, whether this is a single-entry tourist visa (which gives you 60 days, plus the option to extend for another 90), or a multiple-entry tourist visa, which allows you to come and go as you please over a period of 6 or 12 months. In reality, however, the hassle require to obtain a proper visa can negate most of the benefit it might bring.
Are Visa Runs a Good Idea?
During the two years I most recently lived in Thailand, I had a "proper" visa for about the first year. For the second year, I actually left Thailand no less than once every 30 days, otherwise known as a visa run. Personally, I never got even a second glance from an immigration officer while doing this, although this was not the case for everyone I know who was in my situation.
As a general rule, I'd say that if you want to leave Thailand (and come back) once or twice instead of extending your Thai tourist visa, this is almost certainly going to be fine. On the other hand, if you plan to do like I did and use visa runs to stay in Thailand over the long term (or indefinitely), you'll need to make peace with the prospect of having to bribe your way back into the country (and potentially having to get a "proper" visa at some point anyway).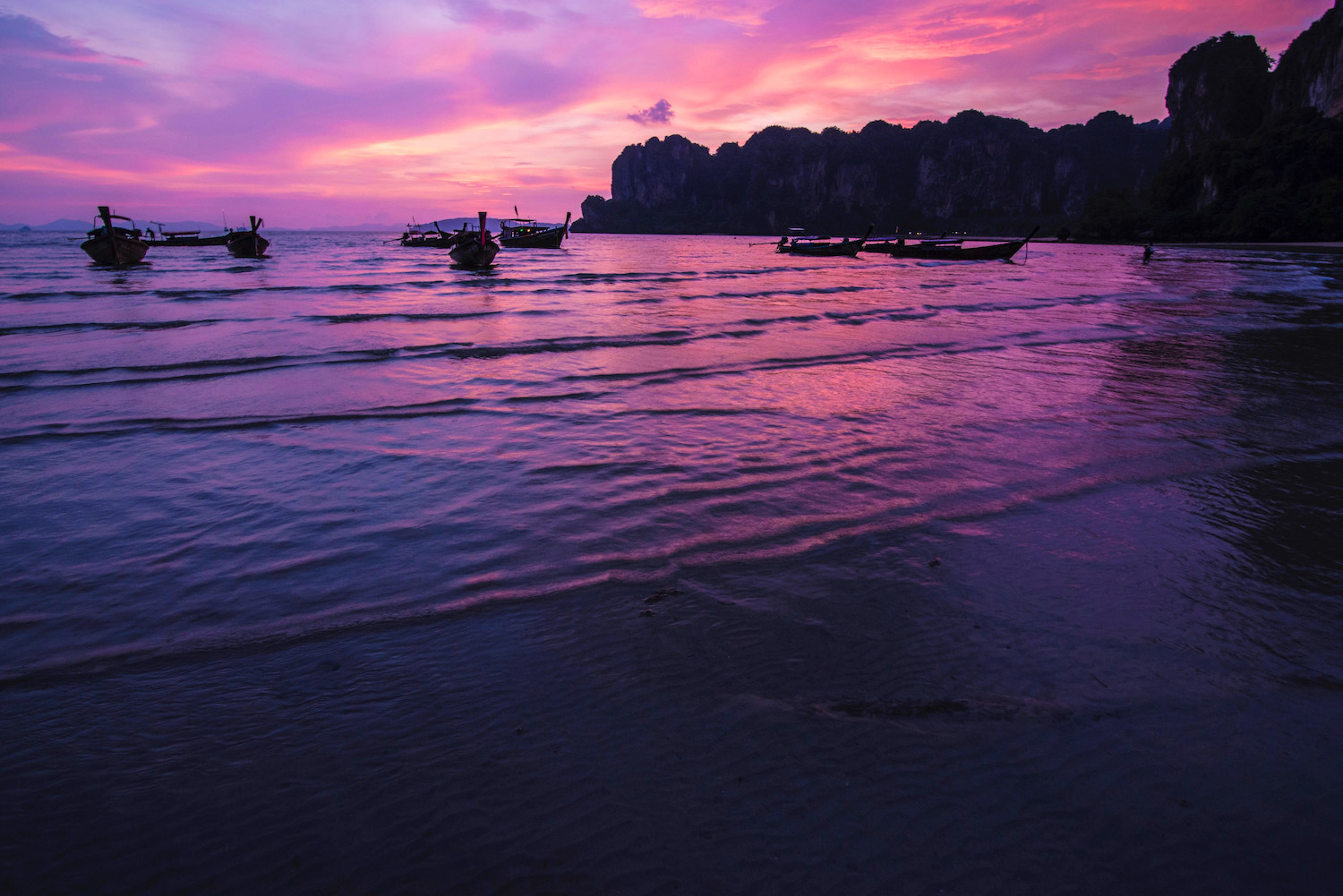 Other FAQ About Extending Your Thai Tourist Visa
Can I extend Thai tourist visa twice?
Although Thailand did allow travelers to extend tourist visas multiple times during the coronavirus pandemic, this is generally not possible these days. Officially, you can only extent a visa exemption or tourist visa once, for a maximum additional stay of 30 days.
Can I stay longer than 90 days in Thailand?
Unless you have a multiple entry tourist visa (METV) or another long-term visa, you cannot officially, legally stay in Thailand for longer than 90 days without leaving the country at least once. If you want to ask for an exception and think you have a valid reason, you can of course visit an immigration office and state your case.
How long can Americans stay in Thailand?
US passport holders receive a 30-day visa exemption upon landing at Thai airports, and 14 days when arriving in Thailand by land or sea. This can be extended once, for 30 additional days, at immigration offices throughout Thailand, for a total stay of between 44-60 days. Note that while you can technically stay up to 90 days, assuming you're fine with paying overstay charges that accrue after your allowed stay has passed, staying even a day longer than this can result in a much larger fine and a potential ban from the Kingdom for a year or more.
The Bottom Line
It's relatively easy to extend your Thai tourist visa and avoid the Thailand overstay fine, although some methods may work better for you than others. Most travelers can simply visit a Thai immigration office before their visa expires and get a one-time 30-day extension. Others will choose to be a bit craftier, whether that's employing the services of a visa agent, or temporarily leaving Thailand and coming back, so as to reset the proverbial clock. Speaking of employing services, want to outsource the task of planning your trip to Thailand more broadly? Commission a custom Thailand itinerary today, and let me sweat the details.