Spending 3 days in Bangkok is a great way to get a taste of Thailand. I should know—my love affair with Thailand's capital took shape over such a span.
My infatuation with Thailand's City of Angels, to be sure, wasn't about any particular Bangkok attractions or experiences. Those came later, long after the fix was in.
Long before I ever thought to plan a Bangkok itinerary, I rode into the blazing neon of the city center on the back of a sputtering motorbike. The rest is history, as far as my story is concerned; my job here is to help you write yours.
Where to Stay in Bangkok
The first time I spent 3 days in Bangkok, I slept simply—I was broke then, after all. With this being said, you don't need to slum it (relatively) speaking at Diamond City Hotel, even if you're on a budget. Luxurious properties like the Eastin Grand Hotel Sathorn and SO/Bangkok by Sofitel are available for satang on the Baht compared to what you'd pay for similar opulence in other cities; even Rosewood Bangkok and Waldorf Astoria are relative bargains.
Not impressed by the best hotels in Bangkok? I can't imagine why you would feel this way, but I get that some people want to lay their head somewhat cozier. Airbnb's Bangkok inventory is impressive; I'd recommend staying near a BTS SkyTrain station (my top picks are Ratchadamri, Chit Lom, Sala Daeng and Chong Nonsi) for optimal convenience; sleep near Hua Lamphong MRT station to situate yourself at the confluence of Bangkok's old and new cities.
Things to Do With 3 Days in Bangkok
Go Back in Time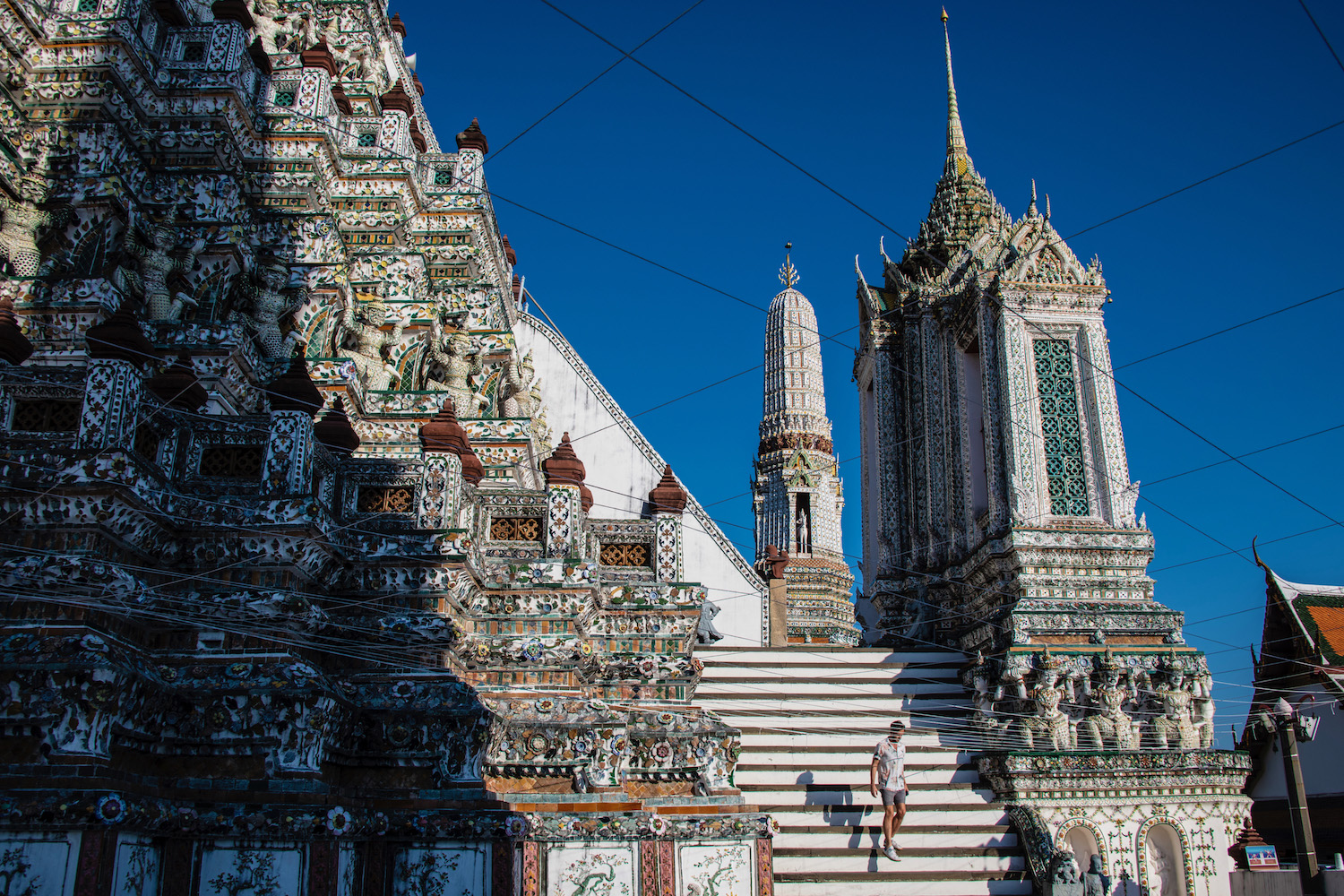 Whether you're in search of amazing temples in Bangkok, or want to explore the city's amazing Chinatown, the two neighborhoods on either bank of the Chao Phraya River are where you should spend your first day in Bangkok. Rattanakosin, which is home to the Grand Palace and Wat Pho, is the more mainstream of the two. Whether or not you end up popping over to Thonburi (TIP: Wat Arun is a great place to watch sunset, in spite of being the "Temple of Dawn") end your evening by eating your way down Yaowarat Road.
(And Back to the Future)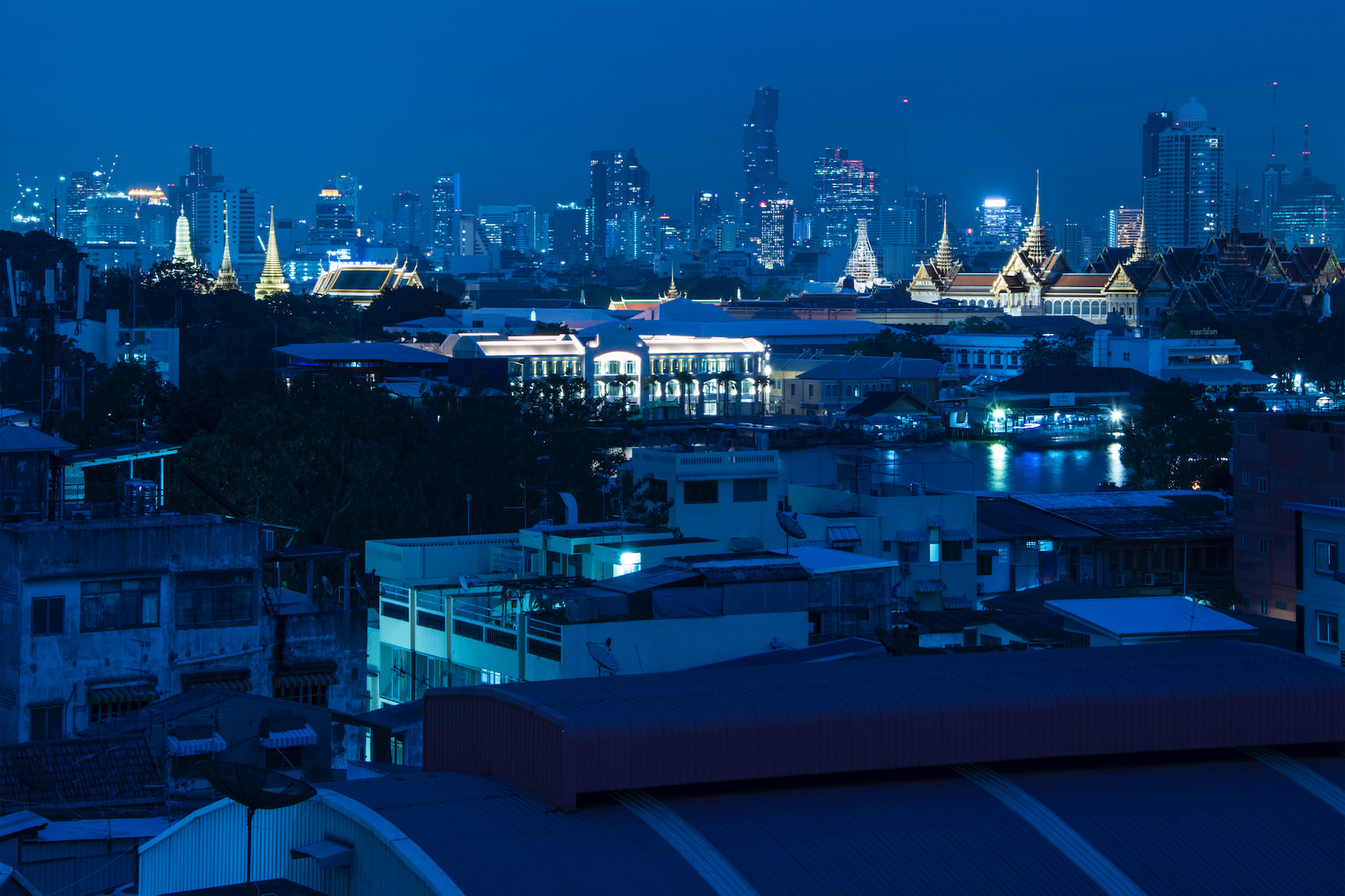 Continue your 3 days in Bangkok by immersing yourself in Bangkok's futuristic core. Bangkok neighborhoods like Silom, Sathorn and Sukhumvit are mostly modern, especially at world-class shopping malls like Siam Paragon and CentralWorld, though there are flickers of the past here as well, including serene Erawan Shrine and the ornate Jim Thompson House. This is also where you'll find lush Lumphini Park, which is Bangkok's lizard-filled answer to Central Park.
Use This Street Food Hack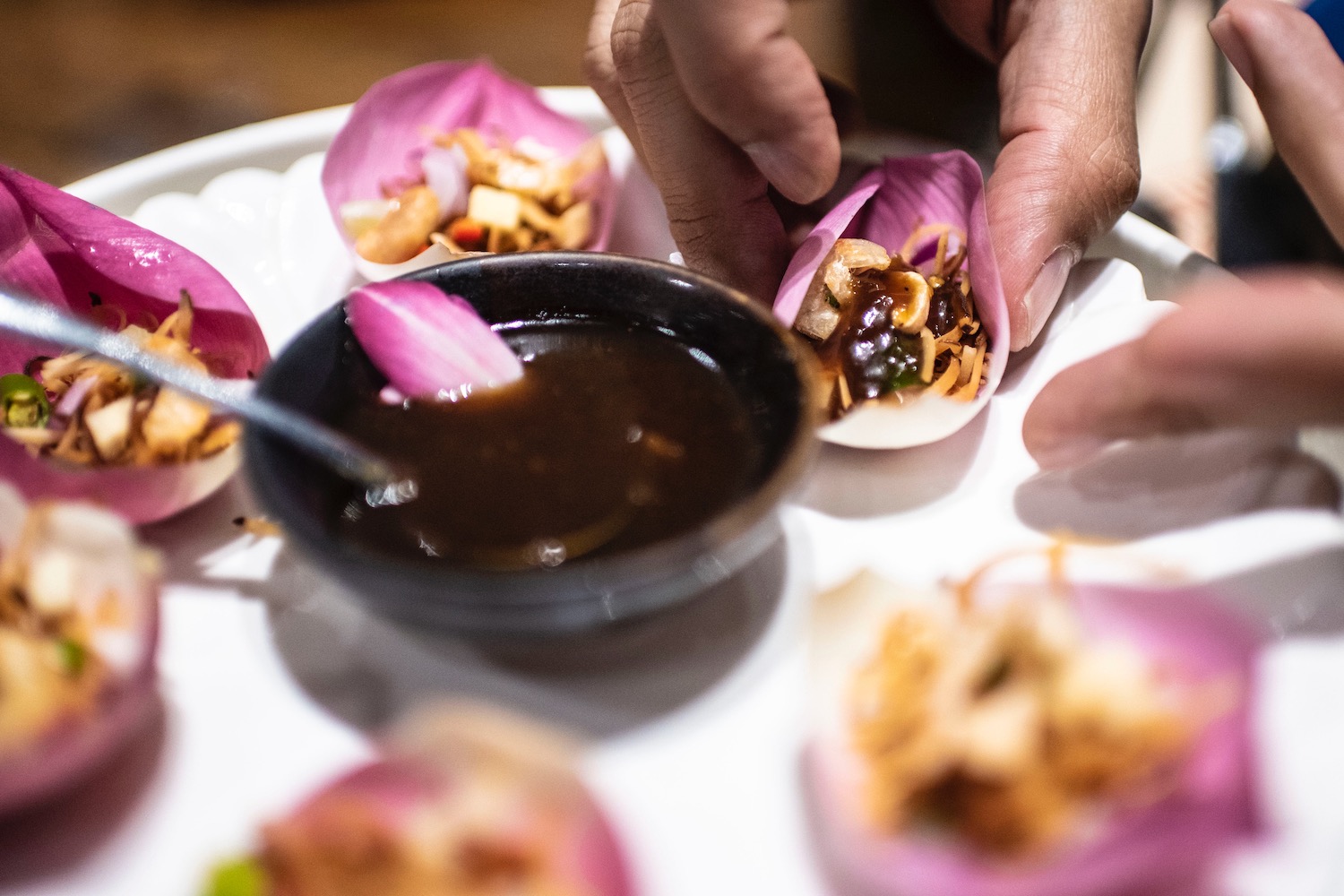 When it comes to Bangkok street food, travelers generally have two points of anxiety. First, the issue of sanitation; second, that many street food outlets are located in Bangkok's dustiest and dirtiest sois. You can avoid both of these potential pain points but discovering Thai food in the air-conditioned food courts of the city's malls. In addition to the malls I mentioned in the last paragraph, I'm also a big fan of the food courts at MBK Center, Terminal 21 and Siam Center.
Drink at a Skybar—or Don't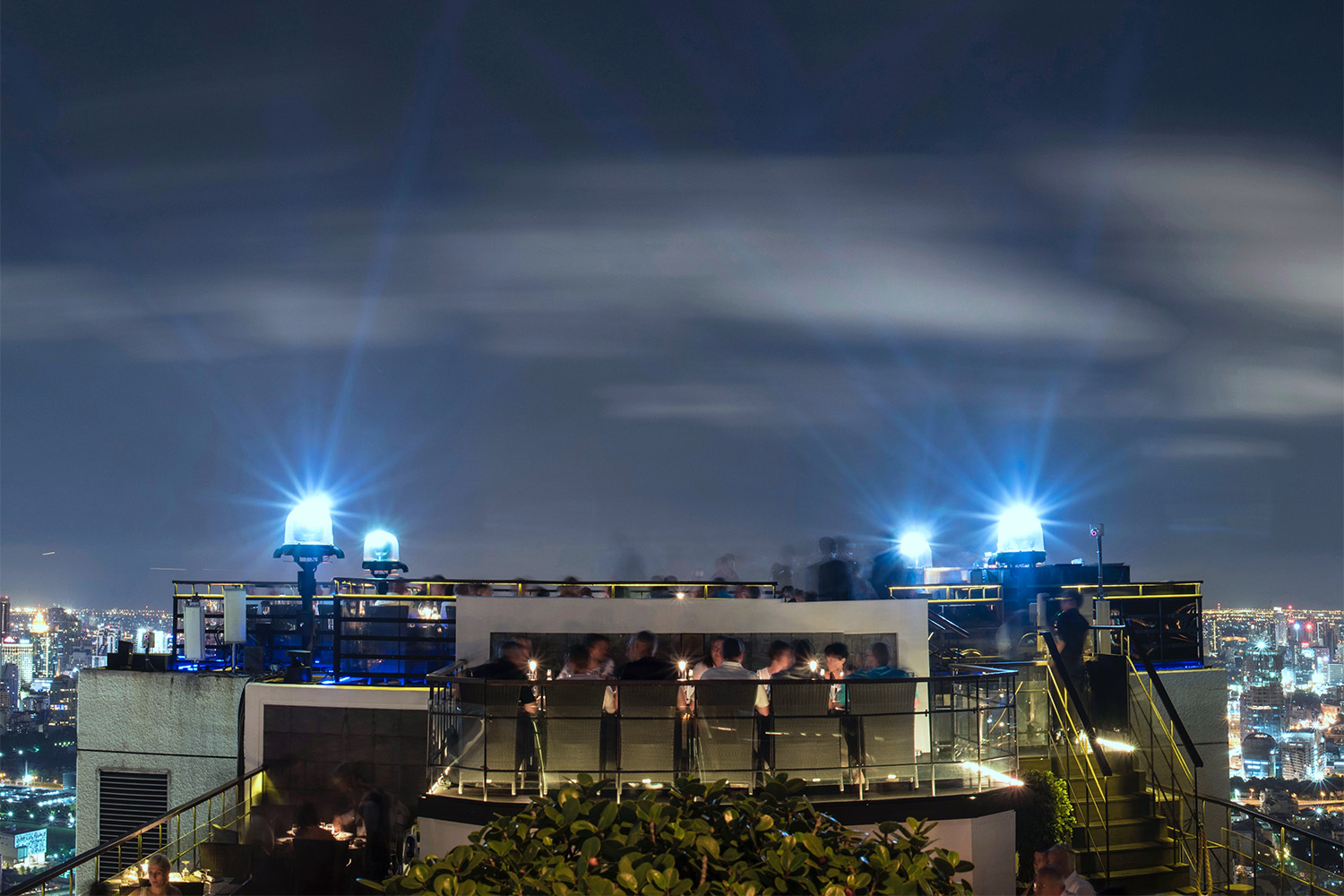 Cap off your second of 3 days in Bangkok with a drink, whether or not that takes place at one of Bangkok's skybars. If I sound tentative it's because I am. I've had amazing nights out at these establishments, in particular Vertigo at the Banyan Tree Hotel on Sathorn Road, and the Speakeasy atop Hotel Muse in Langsuan. On the other hand, I don't necessarily think you need to be up in the Bangkok skyline to enjoy the city's mixology. The lounge at Park Hyatt Bangkok, which is connected to Central Embassy mall, is just divine.
Get Out of Town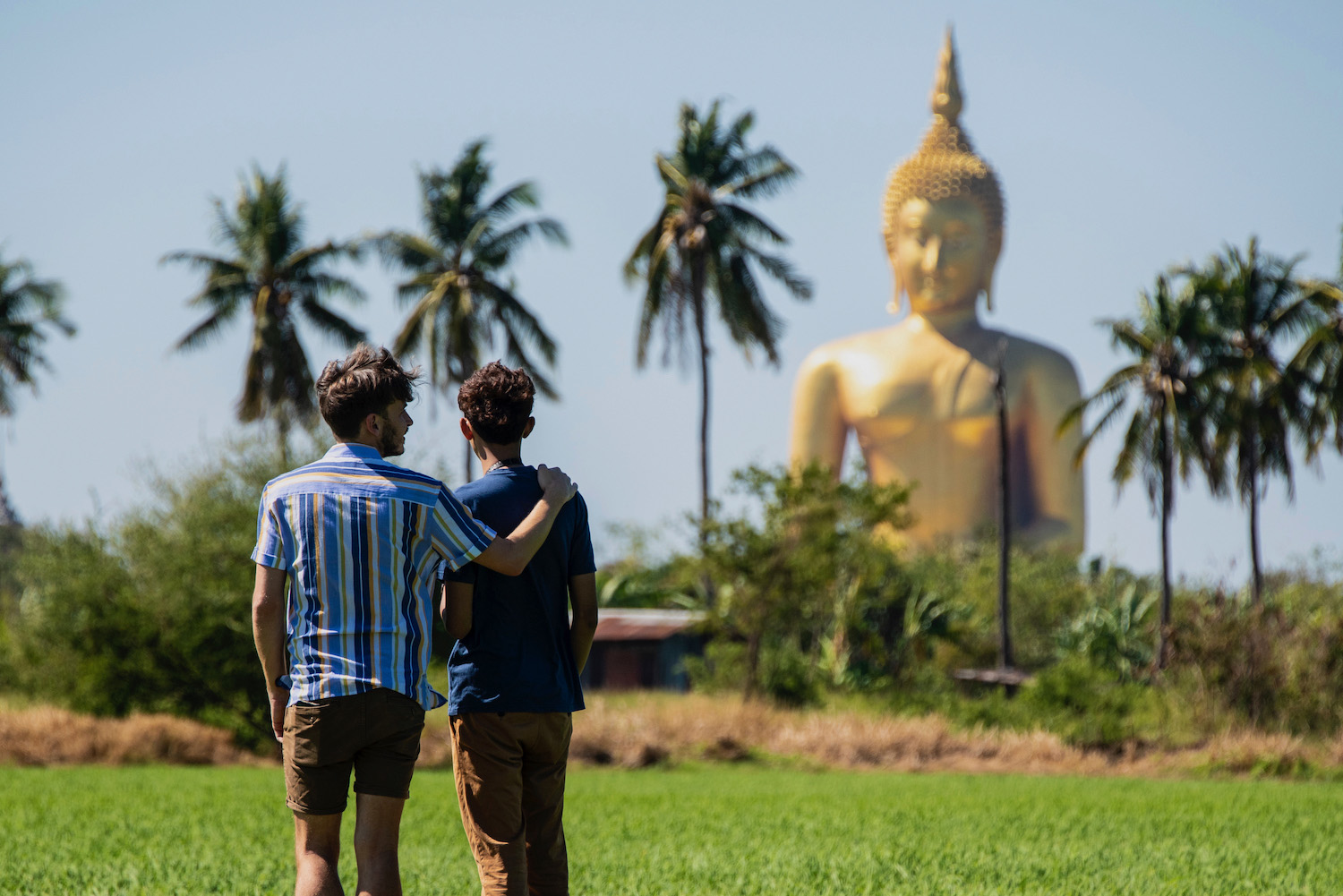 Now, you could easily spend all three of your days in Bangkok within the city center. However, I'd recommend at least considering day trips from Bangkok—you might well need to get out of town. Obvious options include the Damnoen Saduak Floating Market and ancient Ayutthaya. On the other hand, you might make a more unique excursion, as to the bizarre "UFO Temple" of Wat Phra Dhammakaya near Don Mueang Airport, or the underrated city of Nakhon Pathom just northwest of Bangkok's city center.

Is 3 Days in Bangkok Enough?
The topic of how many days in Bangkok is one that's become more ubiquitous in my mind, not less, after having spent several hundred there myself. One easy way to determine whether three days is enough is to consider the length of your Thailand trip more broadly. If you plan to spend two weeks in Thailand, for example, and also venture north to the mountains and south to the islands, the equivalent of a long weekend in Bangkok slots in perfectly.
On the other hand, 3 days in Bangkok simply might not be enough if you end up passing a month in Thailand. There's also the issue of how to structure your Bangkok trip. Since you're likely both to enter and exit the Kingdom via Suvarnabhumi Airport, you might kick things off with two days in the capital, then end with a full day and night there before you kiss Thailand—at least for now—goodbye.
Where to Head After You Finish in Bangkok
The good news? The array of places to visit in Thailand once you've finished in Bangkok is exhaustive, including (but not limited to) the following:
Chiang Rai and the Golden Triangle
Other FAQ About Your 3 Day Trip to Bangkok
Is 3 days enough in Bangkok?
Obviously, I think three days in Bangkok is a great amount of time to spend, given that I've written a post about it. This affords you one day to explore the ancient attractions of Thonburi and Rattanakosin, another to explore the modern delights of Siam, Sukhumvit, Silom and Sathorn and a third to get out of town on a day trip.
How can I spend 3 days in Bangkok?
For Bangkok, what to do in 3 days breaks down as follows. On day one, ride a boat up the Chao Phraya River into Rattanakosin, where the Grand Palace and Wat Pho area. On day two, spend the morning amid the luxurious shopping malls of Siam, and head to Silom's Lumphini Park as the sun sets, optionally have a cocktail in Sukhumvit to finish. On day three, take a day trip to Ayutthaya or the Damnoen Saduak Floating Market.
How much money do I need for 3 days in Bangkok?
Your Bangkok itinerary 3 days in length will cost somewhere between 100-300 USD per person. On the low end (around 1000 THB per person, per day), this assumes hostel accommodation and street food meals. With 100 USD per person, per day meanwhile, you can stay in a four- or five-star hotel and eat in restaurants.
The Bottom Line
Whether 3 days in Bangkok begins or ends your love affair with the city, I'm happy I could play a part in planning it. Certainly, it won't be an exhaustive trip—three days gives you one each in Bangkok's old and new cities, plus a day to get out of town entirely, although there are many forks in the road to follow therein. Your first visit to Bangkok is also but a primer for all the amazing food adventures Thailand has to offer; you may or may not find the city's skybars life-changing—I can't say I do. If you used this post to put your Bangkok adventure together, I hope you'll come back and comment below with what you loved the most!