Cambodia, with both a population and a land area only a fraction of Thailand's, can seem like a downgrade after exploring the Land of Smiles. Apart from Angkor Wat, is there really anything worth seeing in Cambodia?
The short answer—of course there is. For the long answer, you'll have to continue reading: Cambodia is definitely worth visiting, but it's not an apples-to-apples comparison with Thailand.
Indeed, this post mostly assumes you've already decided to travel from Thailand to Cambodia. My goal, at least past the next couple of paragraphs, it to help you get from Point A to Point B, not to convince you that you need to make the journey in the first place.
Is Cambodia Worth Visiting?
Cambodia is a much smaller country than Thailand, frankly, and has a much more narrow range of destinations and experiences. There are only a couple of worthwhile places to hit the beach; apart from Phnom Penh and Siem Reap, very few Cambodia cities merit even a day of your time. With all this being said, I wouldn't go so far as to say that Cambodia itself isn't worth visiting.
What Cambodia lacks in obvious allure, it makes up in other ways. For example, while Cambodia isn't as exciting as Thailand, it's also way cheaper. You'll also need to spend far less time in Cambodia than you would in Thailand, due to its smaller size and fewer attractions. In my opinion, 5-7 days in Cambodia makes for perfect chaser to 2 or 3 weeks in Thailand.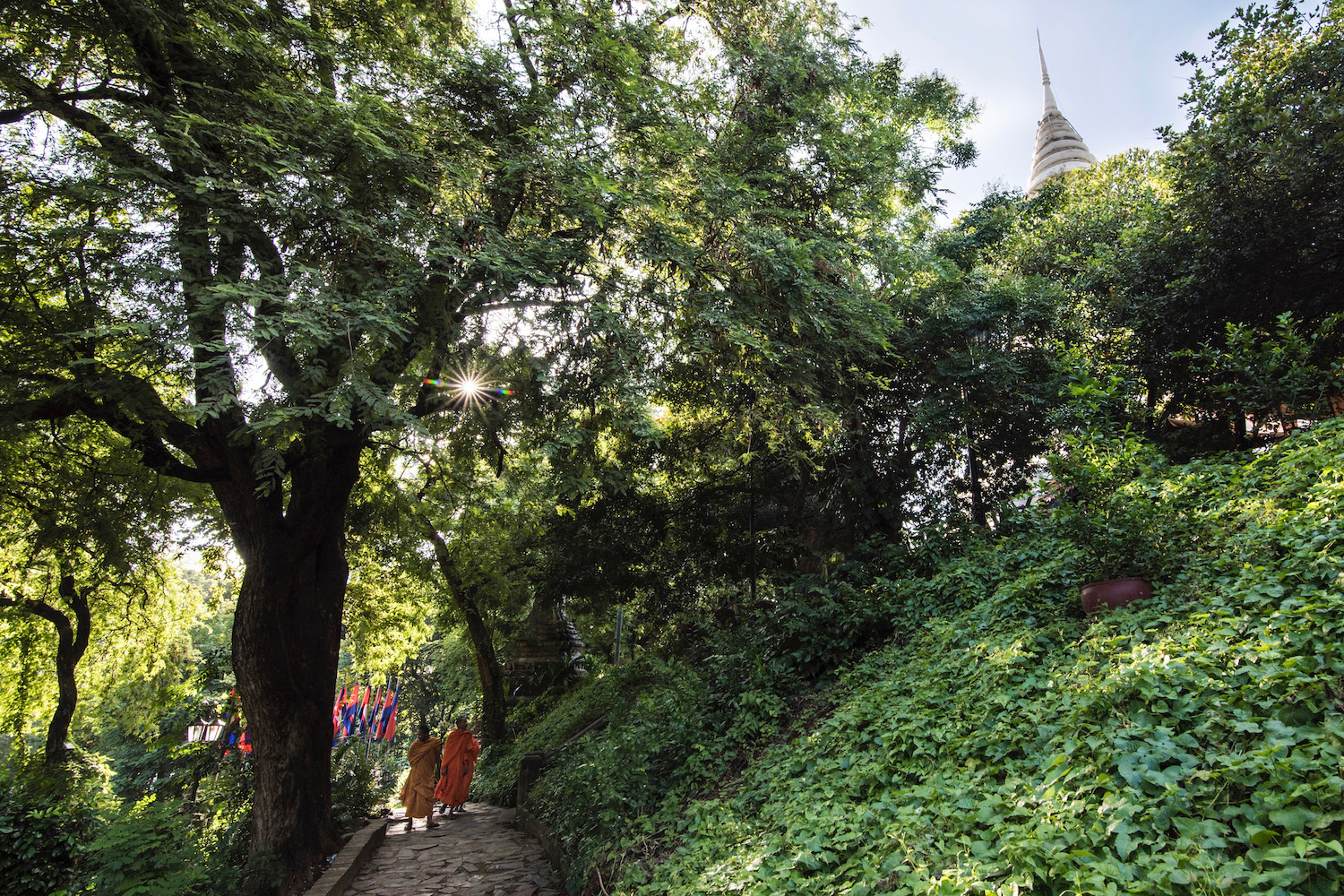 How to Get from Thailand to Cambodia
Fly from Bangkok
The easiest way to travel to Cambodia is to take a nonstop flight from one of Bangkok's two airports. You can fly nonstop from Bangkok to Phnom Penh and Siem Reap on several airlines, including Thai Smile, Bangkok Airway and Thai AirAsia.
Go from Bangkok to Siem Reap by train and bus
Another way to travel from Thailand to Cambodia is overland. This is slower—just the train from Bangkok to the border town of Aranyaprathet takes half a day—but is also more scenic and of course, cheaper. After you arrive at the border, cross on foot to the Cambodian town of Poipet, where you can connect to a bus or share taxi.
Take a bus from Khao San Road
Technically speaking, there are some "direct" buses from Bangkok's Khao San Road to Siem Reap. Unfortunately, many of these services are notorious for various scams, including stranding travelers at the Poipet border or forcing them to pay bribes to get back on the bus. Tread carefully.
Cross the border in Isaan
Traveling in Thailand's Isaan region? Here, if you have your own car or hire a car and drive, you can go from Thailand to Cambodia overland at various border crossings. Note that in many cases, this ends up just being for a day, such as to visit Preah Vihear Temple from Ubon Ratchathani or Surin.
Take a bus from Trat
In recent years, several companies have inaugurated direct bus service from Trat city to Sihanoukville, the city that's the jumping off point for journeys to the country's Koh Rong island. These don't tend to be as scammy as the Khao San Road buses, but they are also far from reliable.
How Many Days Do You Need in Cambodia?
As I mentioned earlier, Cambodia isn't really a big country. Adding to this, most travelers only come to see Siem Reap and Angkor Wat (maybe with a few days in Phnom Penh as well); the average visitor to Cambodia spends a week or less here. This is not to say you can't stay longer, of course—there's enough to see in Cambodia to occupy at least a week or two of your time, if you're curious and adventurous.
The other factor to consider, when traveling to Cambodia from Thailand, is whether you'll be tired and traveled out. If you only spend a week or two in Thailand, then taking a semi-long trip to Cambodia might not seem so overwhelming. If you've been in Thailand for a while, however, you might not feel so intrepid; a few nights in Siem Reap may end up being all doctor ordered.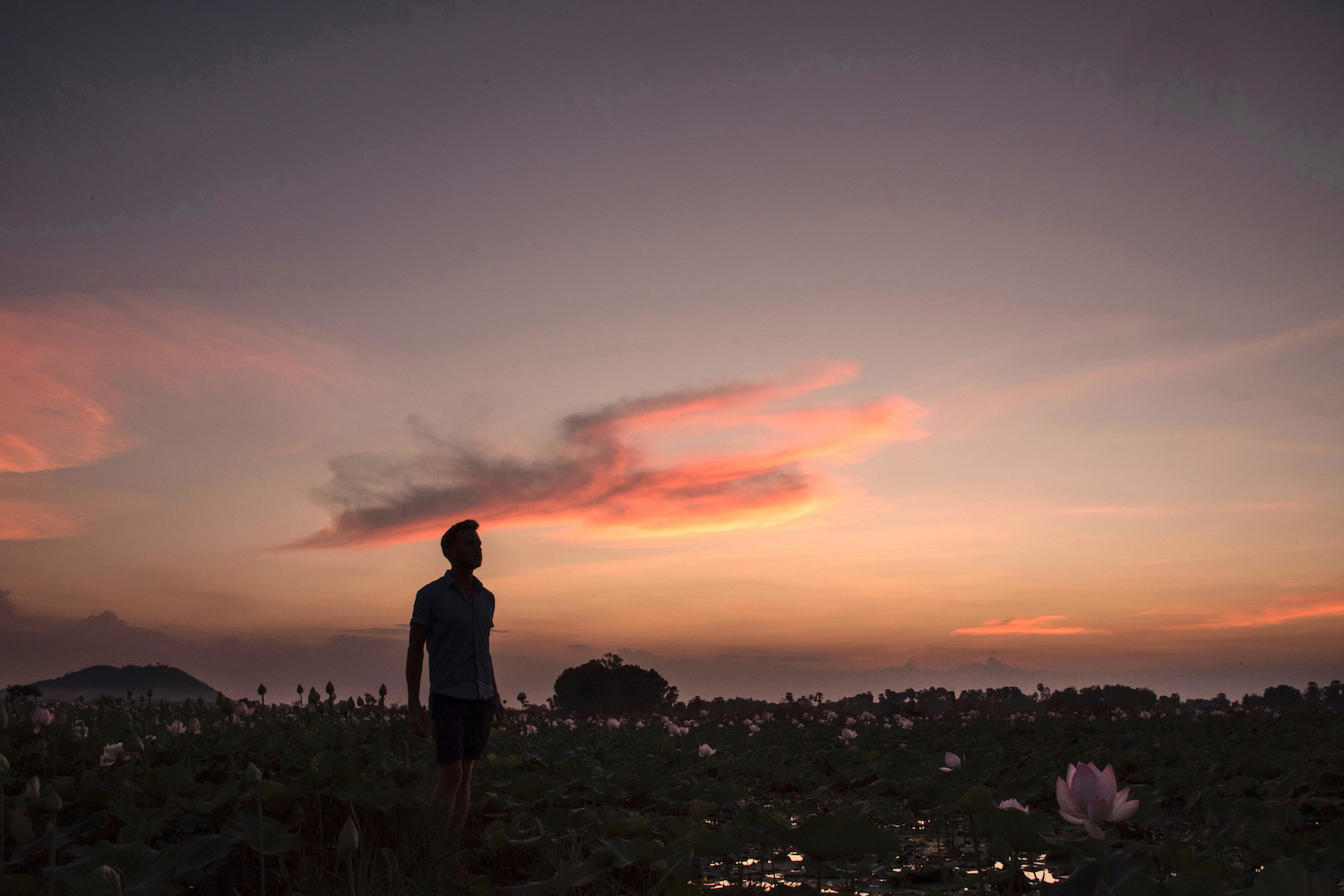 Other FAQ About Visiting Cambodia After Thailand
Can you travel from Thailand to Cambodia?
It's easy to travel from Thailand to Cambodia, whether by plane, bus or a combination of bus and train. Do keep in mind, before you travel, that requirements for entering Cambodia may be different than those you needed to enter Thailand.
Can you take a train from Thailand to Cambodia?
Trains do not travel from Thailand all the way to Cambodia. Rather, you can ride a train from Bangkok to Aranyaprathet and then, after crossing the Cambodian border on foot, continue by bus or taxi from Poipet (the Cambodian border town) to Siem Reap.
Do Americans need a visa for Cambodia?
Americans need a visa for Cambodia, although in most cases they can apply for this online as an eVisa. Visit the official Cambodia eVisa website to see if you are able to obtain your visa via the internet. If you can't, you will need to contact your nearest Cambodian embassy or consulate.
The Bottom Line
There are countless ways to travel from Thailand to Cambodia, although most travelers simply board a flight from Bangkok. Those that don't are usually either backpackers who can't afford the expense, or journey-minded travelers who want to reach their destination in the most interesting way possible. No matter how you travel onward to Cambodia, I hope it serves as a perfect companion to the time you spent in Thailand. Indeed, when you hire me to plan your trip to Southeast Asia, I'll make sure every part of your trip is in perfect proportion (among the other advantages of traveling with one of my custom itineraries).