I'm always nervous when doing anything in Thailand that involves elephants—or any kind of animals, really. I'll explain this more in a second, but I think it's fair to say that Thais treat animals according to a different ethical system than Westerners do.
On the other hand, Thai people (or at least Thai tourism operators) are keenly aware of the expectations non-Asian tourists have for elephant experiences. As a result, many such operators have gone to great lengths to vanquish at least the most obviously abusive and exploitative practices from their operations.
To be sure, while I can't guarantee that everywhere you see elephants in Chiang Mai will be totally in line with your own personal beliefs, I doubt you'll see the animals chained or being ridden. Continue reading to learn more about what you can expect—and whether you should even bother booking one of the experiences at the best Chiang Mai elephant sanctuary.
Animal Rights in Thailand
I realize this article is about elephants in Chiang Mai, but please allow me a momentary diversion. You see, my introduction to the treatment of animals in Thailand was not at an elephant sanctuary, but at a "crocodile park." While my Thai friend who took me there promised me an afternoon of wholesome family entertainment, I watched the disgusting abuse of an innocent animal—and hear the cheers of the crowd as he was hit and dragged around by his tail.
If you've ever been to or heard of the Kingdom's controversial "tiger temple" facilities, you know this phenomenon is not limited to maligned aquatic creatures. When it comes to elephants, meanwhile—we do need to get back on track—the issue is that many sanctuaries, historically, have been little more than zoos. Some allowed and even encouraged riding, which we now know is hugely harmful to elephants; some even chain or otherwise abuse their pachyderms. None of the places I'm about to recommend engage in practices like this.
Ethical Elephant Sanctuaries in Chiang Mai
Elephant Nature Park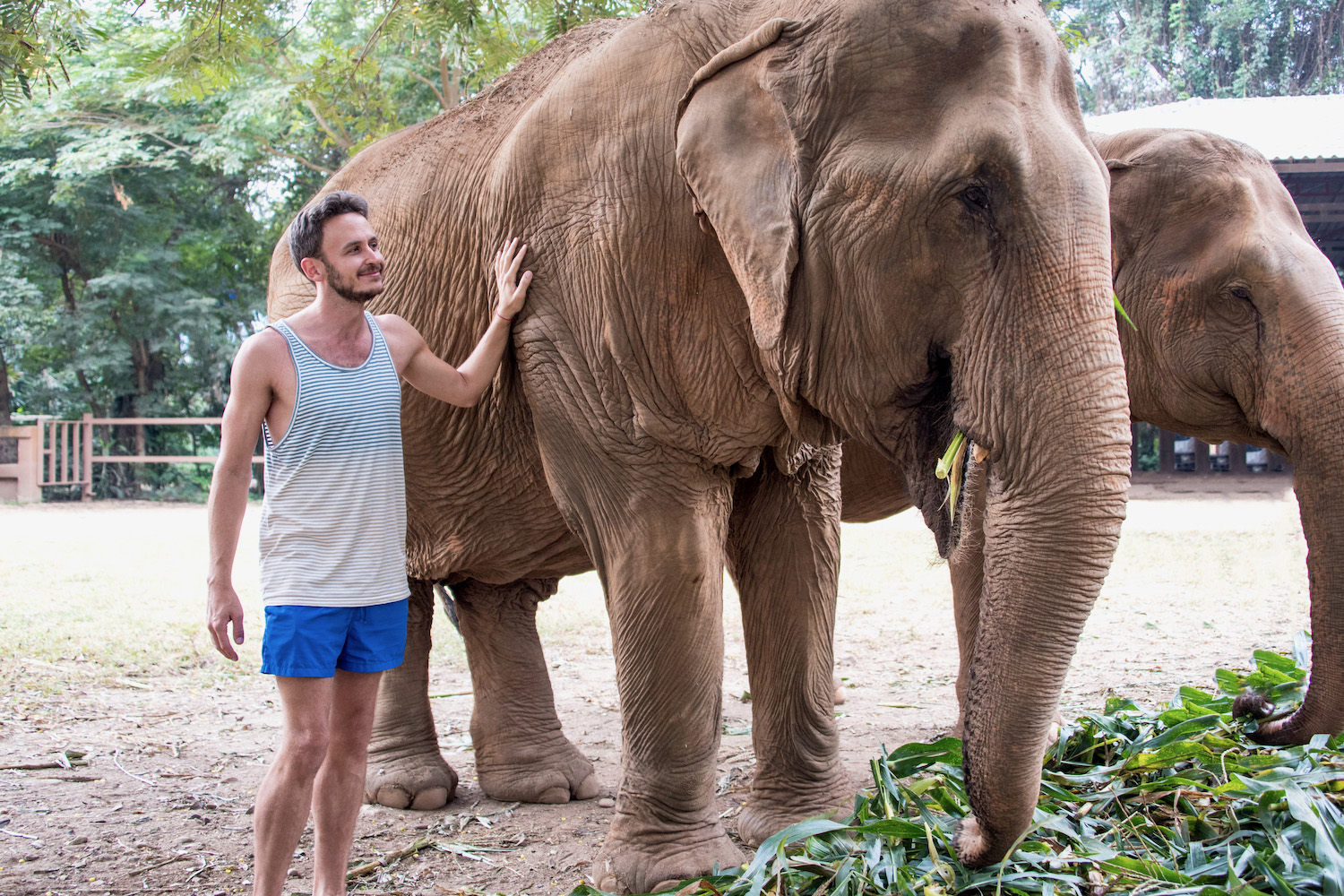 The original "ethical" elephant operation in Chiang Mai, Elephant Nature Park is located less than two hours north of the city. Assuming you come for a day trip—you can, if you choose, do longer volunteer trips—your ticket includes transport to and from the park plus lunch, which you will eat in close proximity to the elephants. Note that while you can feed and lightly bathe the animals here, direct contact is deliberately kept to a minimum.
Elephant Rescue Park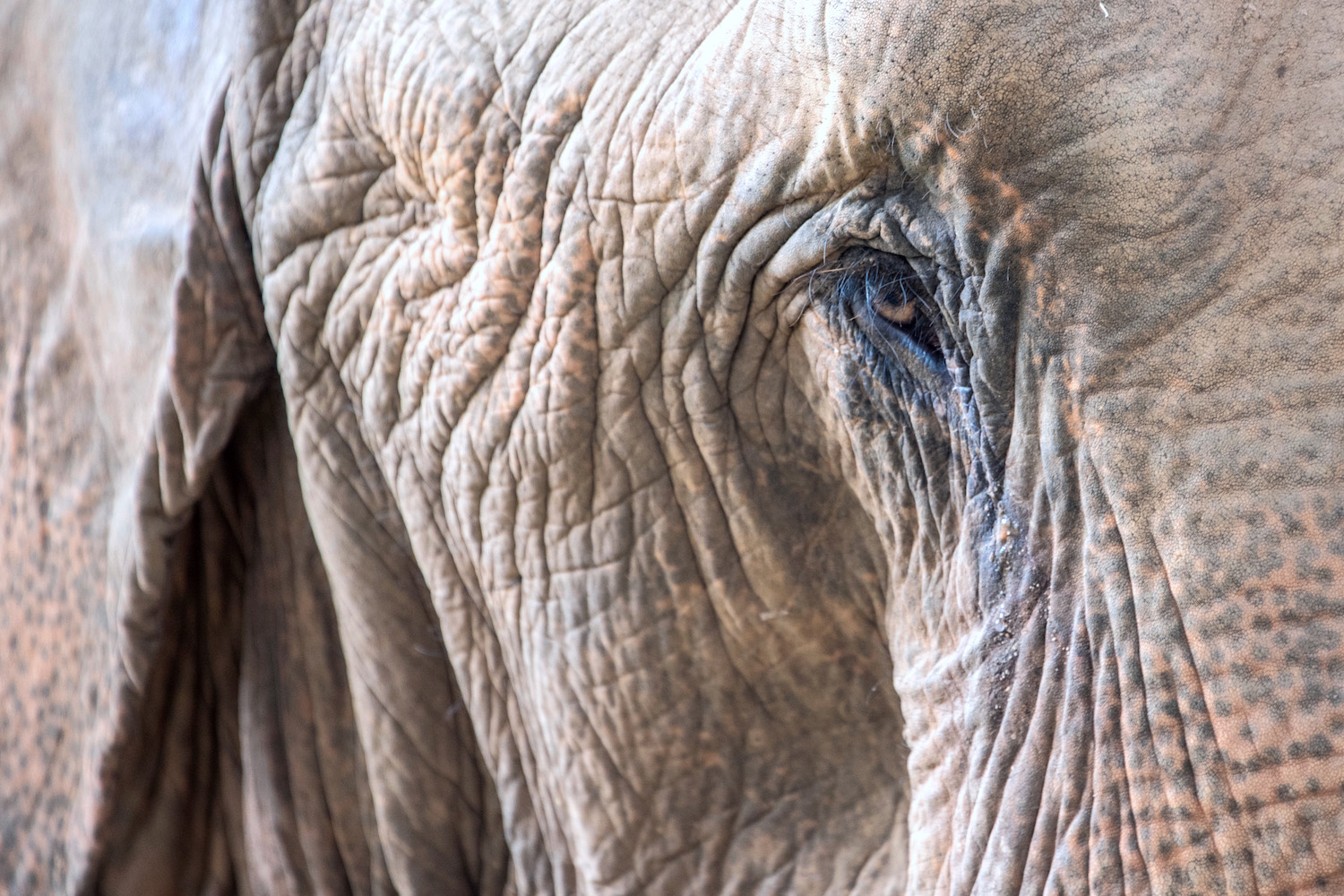 Elephant Rescue Park, which was established in 2015, is located in the same general vicinity as Elephant Nature Park. One of the things that makes it among the best places to see elephants in Chiang Mai? Its aim is to rehabilitate the animals, with the ultimate goal of them ultimately being able to live in the wild again. As is the case with ENP, you can visit on a day trip or as a longer-stay volunteer.
Into the Wild Elephant Camp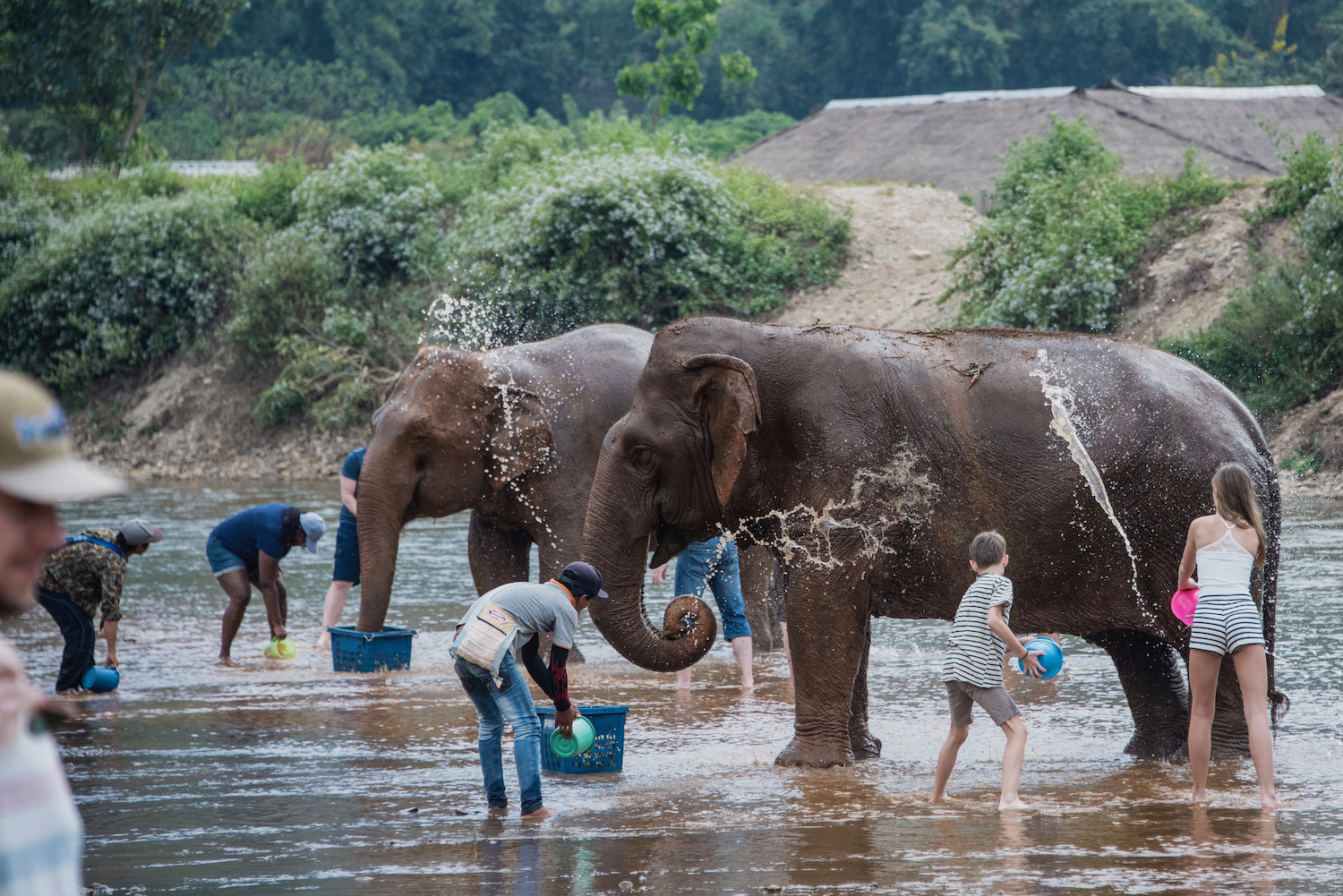 Want to see elephants ethically, but prefer a place in southern Chiang Mai? Into the Wild Elephant Camp is a great option for you in this case. As is the case with other places on this list, the amount of time you spend here (and with the elephants) is completely customizable. One especially great way to enjoy this would be to see it after leaving Chiang Mai, but before traveling southward to underrated Lampang.
Chiang Mai Elephant Home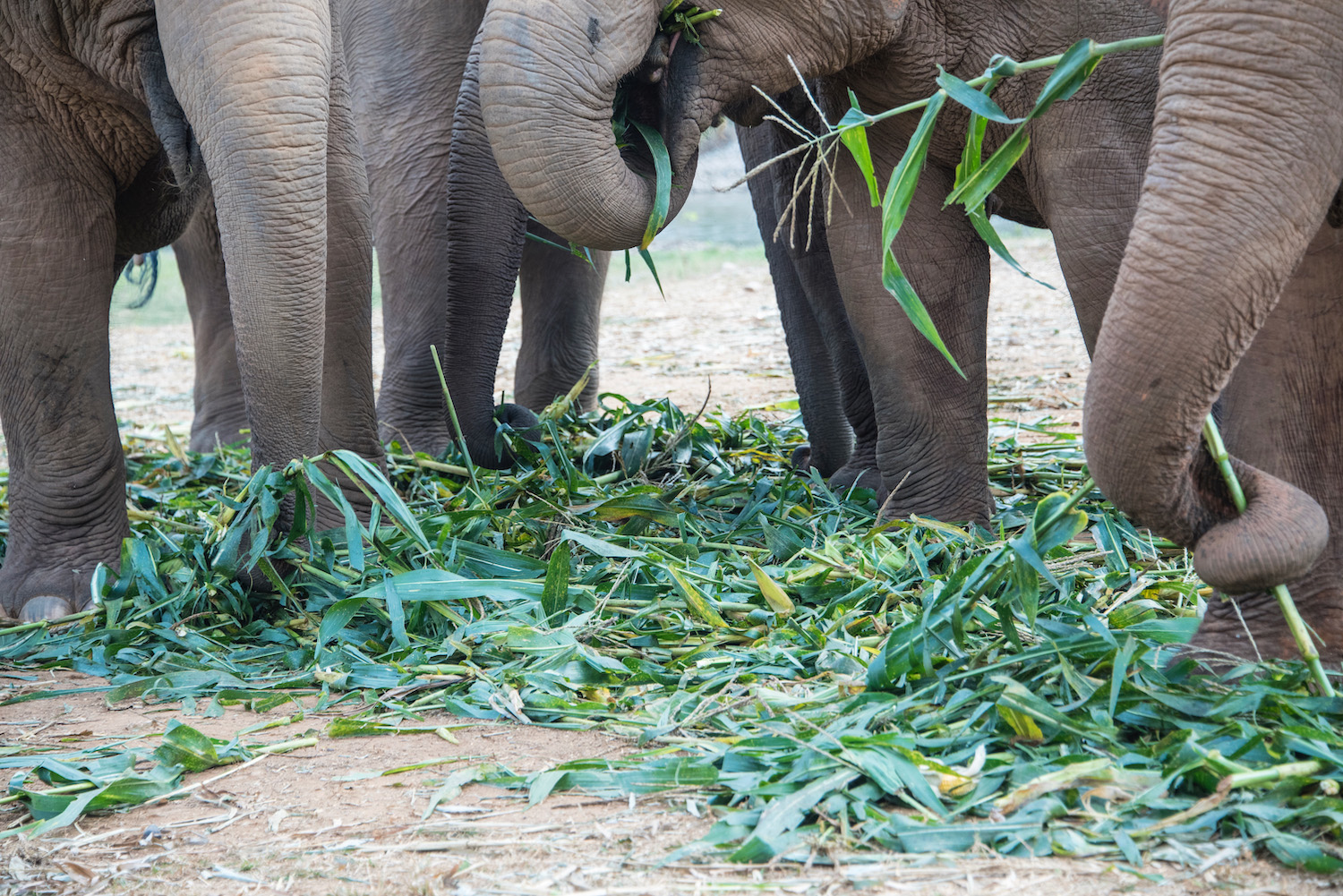 One of the most unique places to see elephants in Chiang Mai is at Chiang Mai Elephant Home. This is because, as the name suggests, there's on-site accommodation—you can stay here for a night (or a week). I especially like this option, because a day trip from Chiang Mai to a far-out elephant sanctuary can sometimes be overwhelming. This gives you time to really feel the experience.
Karen Tribe Native Elephants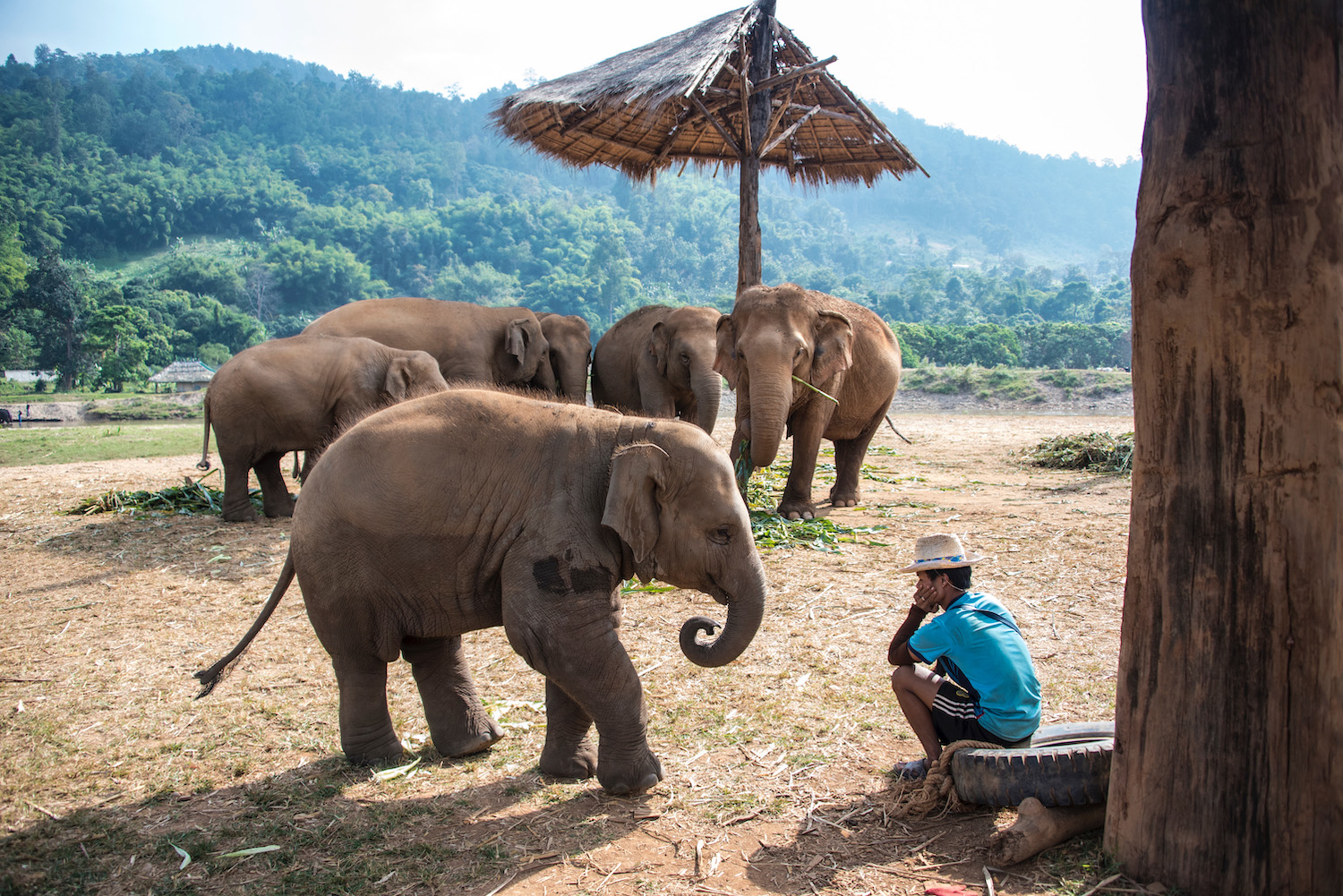 Want to stay overnight at an elephant sanctuary, and also experience authentic Karen hill tribe culture? Then Karen Hill Tribe Native Elephants might be right for you. One of the most rewarding parts about choosing this experience is that the Karen who run this place actually live alongside the elephants, to the extent that they consider them "family"!
Should You See Elephants in Chiang Mai?
If you want a chance to see wild-ish elephants and aren't planning on visiting Kenya (or somewhere else in sub-Saharan Africa), I do think you should have an elephant experience in Chiang Mai (or somewhere else in northern Thailand). These places tend to be much more ethical than those elsewhere in Thailand and Asia, and there are enough of them that you can pick and choose.
On the other hand, even if your time seeing elephants in Chiang Mai isn't overtly abusive or unethical, I can't guarantee that it will live up to your wildest dreams. After all, we all have different ideas of what constitutes appropriate treatment. More than that, our desires for travel experiences are often at odds with reality, certainly when reality involves other living things and they way they must be cared for.
Other FAQ About Chiang Mai Elephant Experiences
Are there elephants in Chiang Mai?
There are not elephants within the walled old city of Chiang Mai, but Chiang Mai province is one of the best places in Thailand to see wild elephants. Keep in mind that while an increasing number of these operations are ethical, you do still need to use some discretion.
Can you see wild elephants in Chiang Mai?
While most elephants sanctuaries in Chiang Mai don't house completely "wild" elephants, this—re-wilding elephants that have been abused or exploited—is certainly their end goal. As a result, your interaction with the animals may be limited in order to prevent them becoming too acclimated to being around humans.
Are elephant sanctuaries in Chiang Mai ethical?
Chiang Mai's elephant sanctuaries are a great deal more ethical now than they were even 5-10 years ago. At the same time, given Asia's vastly different standards for the treatment of animals, it's difficult to be sure that the values of a given establishment will line up with your own.
The Bottom Line
Where is the best place to see elephants in Chiang Mai? The reality is that many elephant sanctuaries offer a similar baseline experience: No riding or other obvious abuse, and a focus less on entertainment and more on care and rehabilitation. At the same time, although Thailand's stance on the treatment animals has evolved a lot in recent years, you need to understand that it may not line up with yours. Before decide whether or not to go through with a Chiang Mai elephant experience, make peace with this fact to avoid getting upset or even angry. Want to make sure your entire Thailand trip lines up with your expectations? Hire me to plan it—and let me sweat the details.