Some travelers believe that visiting Vietnam after Thailand is redundant and repetitive, so allow me to reassure you: It's not. The only real thing these two countries have in common is their status as tourism powerhouses—apart from that, they couldn't be more different.
The real determiner, to be sure, is time. After spending several weeks in Thailand, do you really have another 2-3 weeks to spend in Vietnam? Alternatively, are you OK with going there only for a few days, knowing you'll need to return if you want to see the country in a comprehensive way?
These, of course, are questions for another post. I'm here not so much to persuade you that you should travel from Thailand to Vietnam, but to advise you on how to do so once you've already come to that conclusion.
Is Vietnam Worth Visiting?
Vietnam is a huge and fascinating country, with at least as many worthwhile destinations and experiences as you find in Thailand, and a variety of cuisine that is just as compelling. Assuming that you have the time and funds to visit Vietnam, doing so is absolutely worthwhile. The issue, for many travelers, is that a long trip to Thailand is simply as much as they can handle.
Another thing to consider? Traveling to Vietnam usually requires a visa, which you can't generally receive upon arrival unless you apply in advance. Obviously, if you're planning now you can take care of this online, but if you leave it until the last minute you may forget. As a result, many travelers push this back and end up skipping out on Vietnam entirely.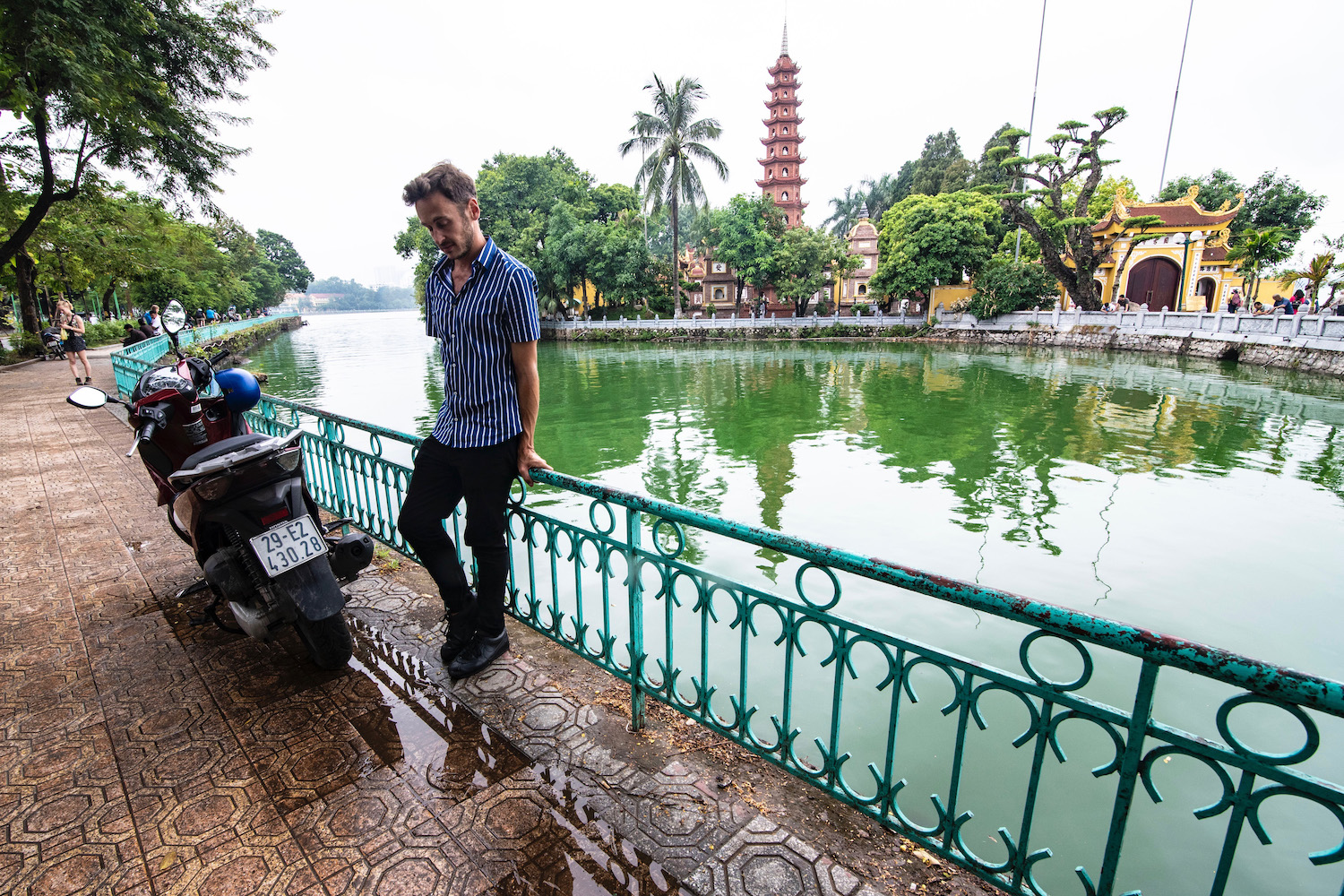 How to Travel from Thailand to Vietnam
Fly from Bangkok to Hanoi
If you want to start your trip to Vietnam in the country's capital, you can take one of the several daily flights from Bangkok. Depending on which airline you use, you can fly from either Suvarnabhumi or Don Mueang airports to Hanoi.
From from Bangkok to Saigon
Saigon is another popular entry point for travelers heading from Thailand to Vietnam. As is the case with Hanoi flights, those bound for Ho Chi Minh City (as Saigon is sometimes also called) can generally begin their journey at either of Bangkok's two airports.
Fly from Bangkok to Da Nang or Da Lat
In recent years, airlines have been adding flights to secondary Vietnamese cities as well. Notably, several airlines now fly nonstop from Bangkok to Da Nang, the hub of central Vietnam. Depending on the day, you may also be able to board a direct flight to the mountain town of Da Lat or to Can Tho, in the Mekong Delta.
Fly from Chiang Mai to Hanoi or Saigon
While most flights from Thailand to Vietnam depart one of Bangkok's two airports, this is not the case for 100% of them. For example, you can fly nonstop from Chiang Mai to both Hanoi and Saigon. While these flights are often more expensive than connecting through Bangkok, they're also more convenient.
Fly from Phuket to Saigon
Likewise, you can fly directly from Phuket to Saigon, a service that exists mostly to serve the large number of Vietnamese tourists who love Thailand's largest island. This is an ideal flight to take if you plan to start your trip to Vietnam in the south, or only to explore that part of the country.
What to Do in Vietnam (and How Long to Stay)
Vietnam is a travel treasure trove, from north to south. With just a couple of weeks in the country, you can explore these destinations (in no particular order):
Saigon and the Mekong Delta: After getting lost amid the skyscrapers of Vietnam's largest city, go back in time amid the villages of the Mekong Delta.
Da Nang (plus Hoi An and Hue): Central Vietnam is the country's most underrated tourist region. Follow up a few days in Da Nang with excursions to the Hoi An old town or to the imperial city of Hue.
Hanoi and Ha Long Bay: Vietnam's political capital is also a capital of tourism, thanks to its proximity to the Ha Long Bay UNESCO World Heritage Site.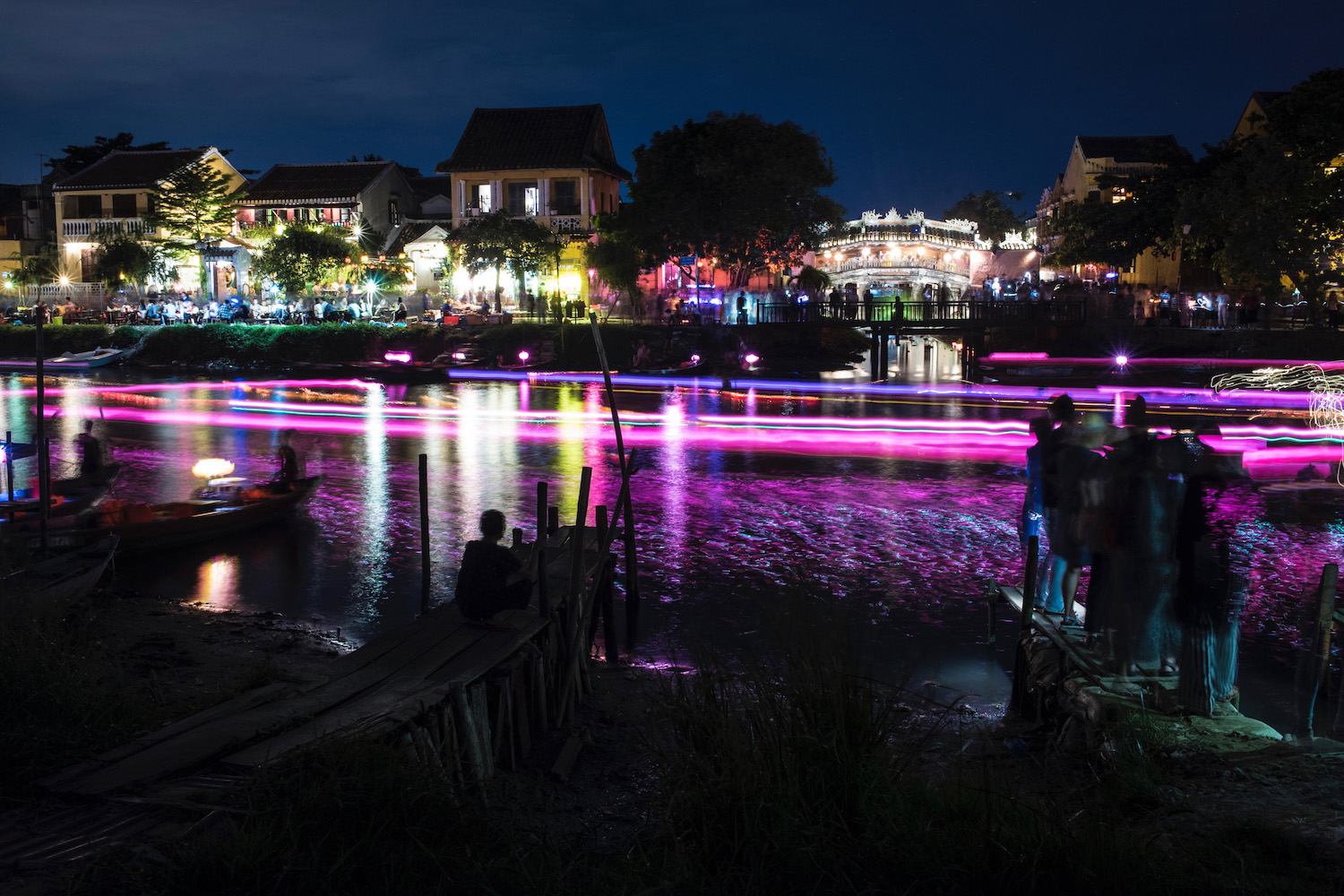 Other FAQ About Thailand to Vietnam Travel
How long does it take to get from Thailand to Vietnam?
You can fly from Thailand to Vietnam in less than two hours, no matter where in either country your journey begins or ends. If you choose to try and travel overland, your journey will take several days. Obviously, flying is the best way to make this trip.
Is there a train from Thailand to Vietnam?
You can't travel by train from Thailand all the way to Vietnam. The most you can do is riding the train from Bangkok to Laos or Cambodia, and then traveling by bus or private car from there. It's unclear if direct train connections between Thailand and Vietnam will ever be built, though hope for a Thailand to Vietnam train springs eternal.
Is it cheaper to visit Thailand or Vietnam?
Vietnam is significantly cheaper than Thailand. Of course, this isn't without its caveats—namely that Vietnam feels much poorer than Thailand does, with worse infrastructure and a lot more frustrating of a travel experience. As a result, I'd say the travel experiences are pretty congruent: You get what you pay for.
The Bottom Line
It's easy to get from Thailand to Vietnam, given that an airplane is the only reliable, practical way to travel between the two countries. Originating in Bangkok opens up the most direct destinations in Vietnam—you can fly nonstop to Hanoi, Saigon, Da Nang and Da Lat, as of early 2023. Of course, you may also be able to fly direct to Vietnam from Chiang Mai and Phuket. Need help putting your trip together? Whether for Thailand, Vietnam or the entirety of your Southeast Asia adventure, commission a custom itinerary today!