I speak reasonably good Thai, but even I get mixed up every once in a while. Case in point: The various national parks whose name includes "Khao," the Thai word for mountain.
To be sure, I did realize that the place I now know to be Khao Sok National Park existed somewhere in Thailand. However, until somewhat recently, I could never remember where. I often confused it with Khao Yai (which is just a few hours northeast of Bangkok) and Khao Lak, a coastal idyll in Phang Nga not far from Phuket.
So, is Khao Sok worth a visit? Well, if you can carve out time in your schedule to reach this extremely rural corner of Surat Thani province, I can almost assure you that it is.
How to Get to Khao Sok (and Where to Stay)
Once you decide that Khao Sok is worth visiting, it's relatively easy to get there. The easiest way to get there, assuming money is no object, is to fly to Surat Thani Airport and arrange a pick-up from your Khao Sok Hotel or resort. Alternatively, you can drive in your own car, or ride a bus to Surat Thani and then a minibus onward from there to the park village.
As far as where to stay, you have two options. The best option is to stay inside the lakes of the park, but this is also the most expensive. The 500 Rai Floating Resort, for example, is probably the ultimate Khao Sok hotel. If you stay outside the park and hotels like Khao Sok Good View Resort, meanwhile, you'll have to book a tour (such as the ones below), but your money will also go a lot farther. So, it's a trade-off.
What to Do in Khao Sok
Start at Rajjaprabha Dam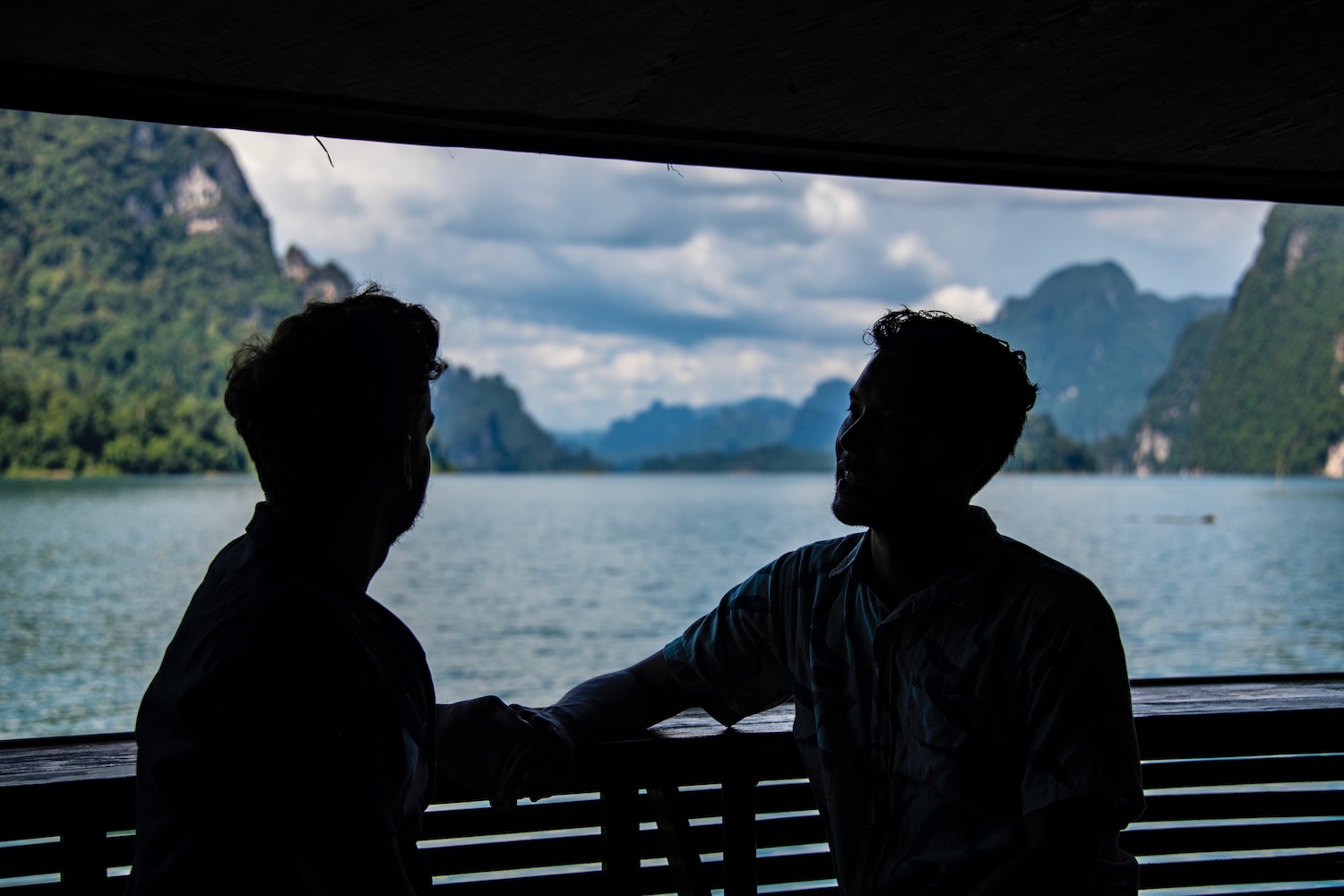 Whether you take a tour of Khao Sok or not, you'll need to head to Rajjaprbaha Dam in order to begin your exploration of the park. If you decide to negotiate a private boat for your own party, this is where you'll find the boatmen eager to negotiate a rate.
Book a long-tail boat for the day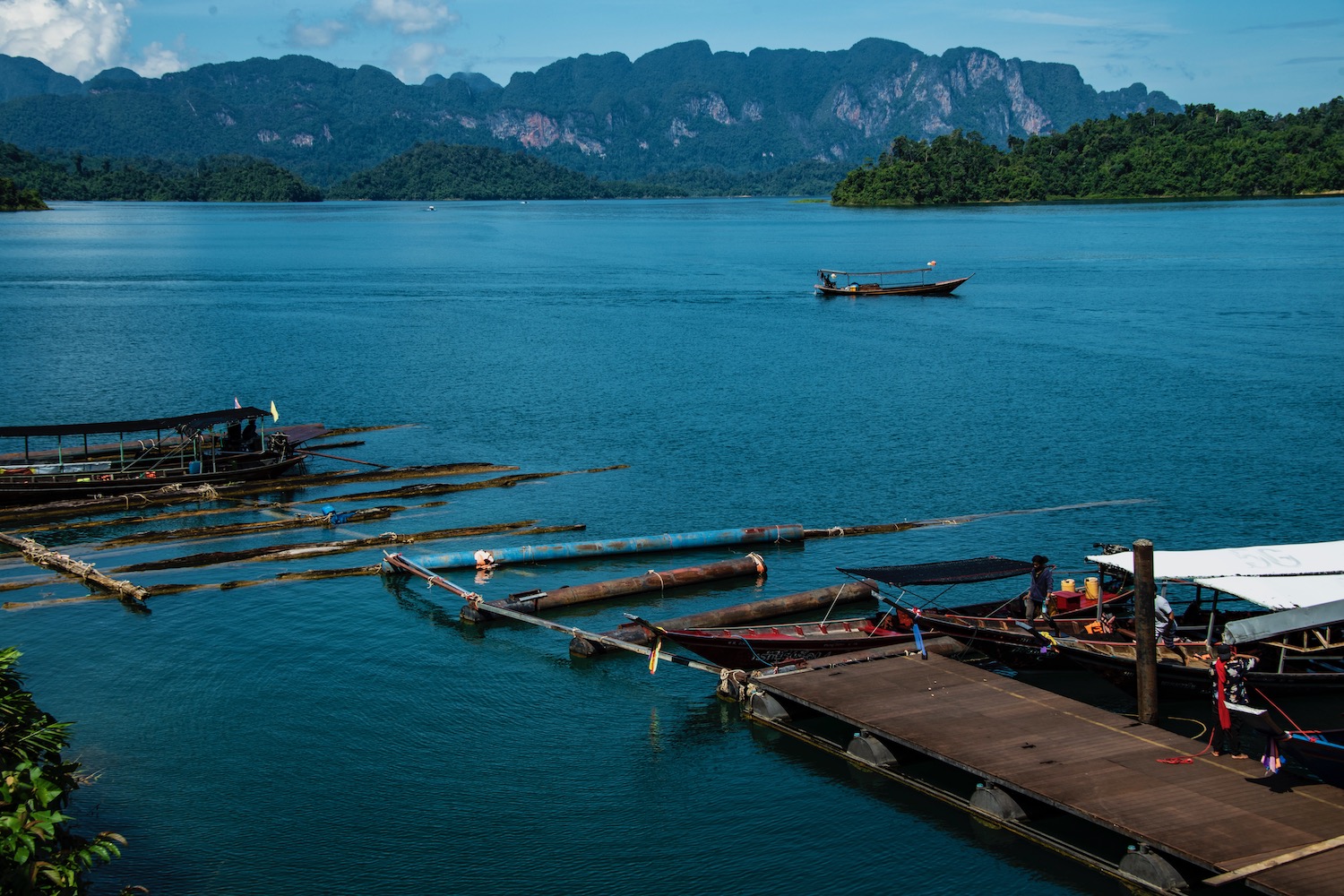 I'd say, in general, that you're more likely to determine Khao Sok is worth visiting if you haggle a rate for a private long-tail boat. On the other hand, if you're a solo traveler or a small group on a budget, there's definitely nothing wrong with going on a tour of the more organized sort.
Visit a famous viewpoint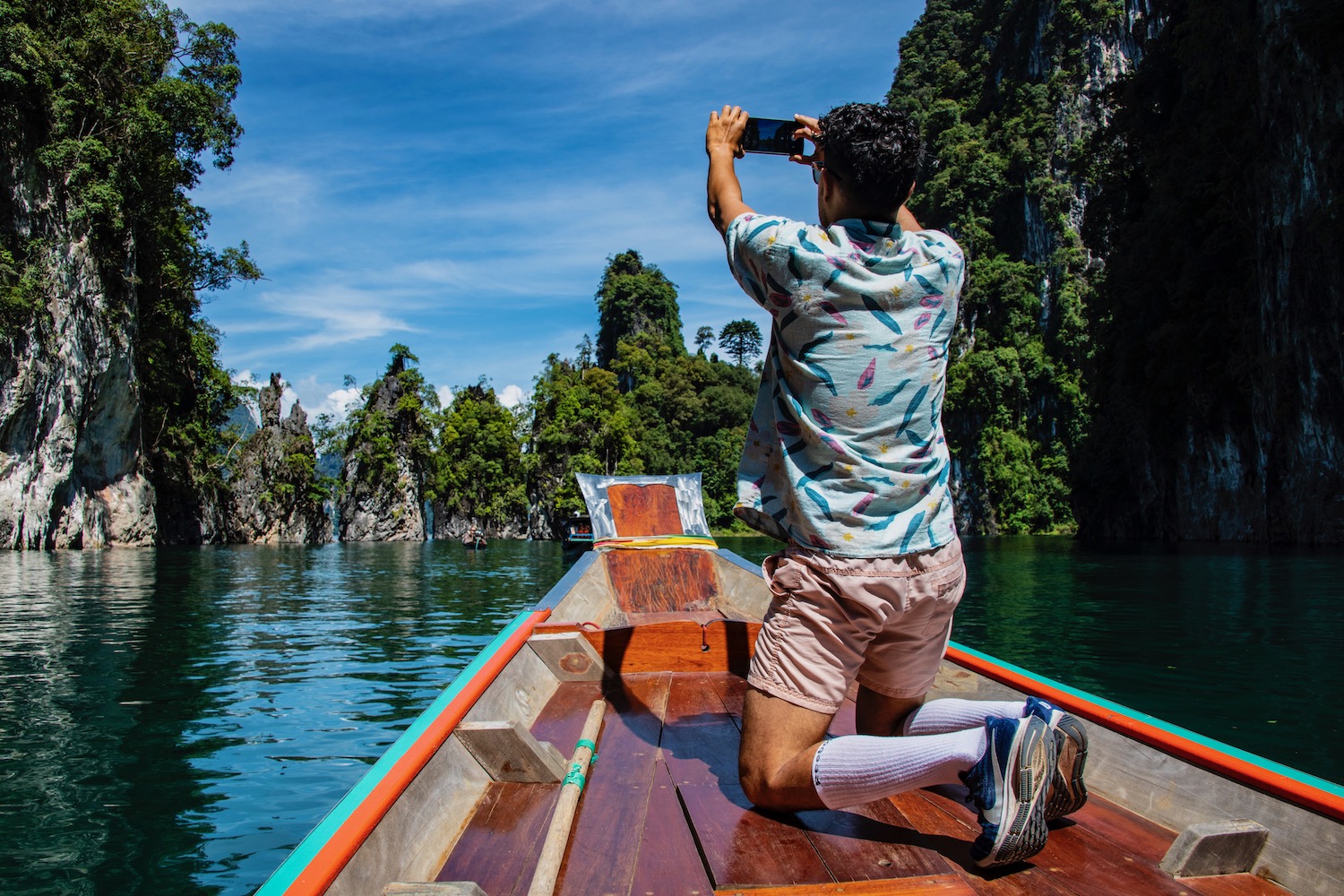 While each boat man will have his own opinion about where the best view in Khao Sok is, there's one spot not far from Cheow Lan Lake that most will take you to. This can be a time when having a private boat can be beneficial, as it allows you to get your pics in without interference from other boats!
Explore a cave (or two)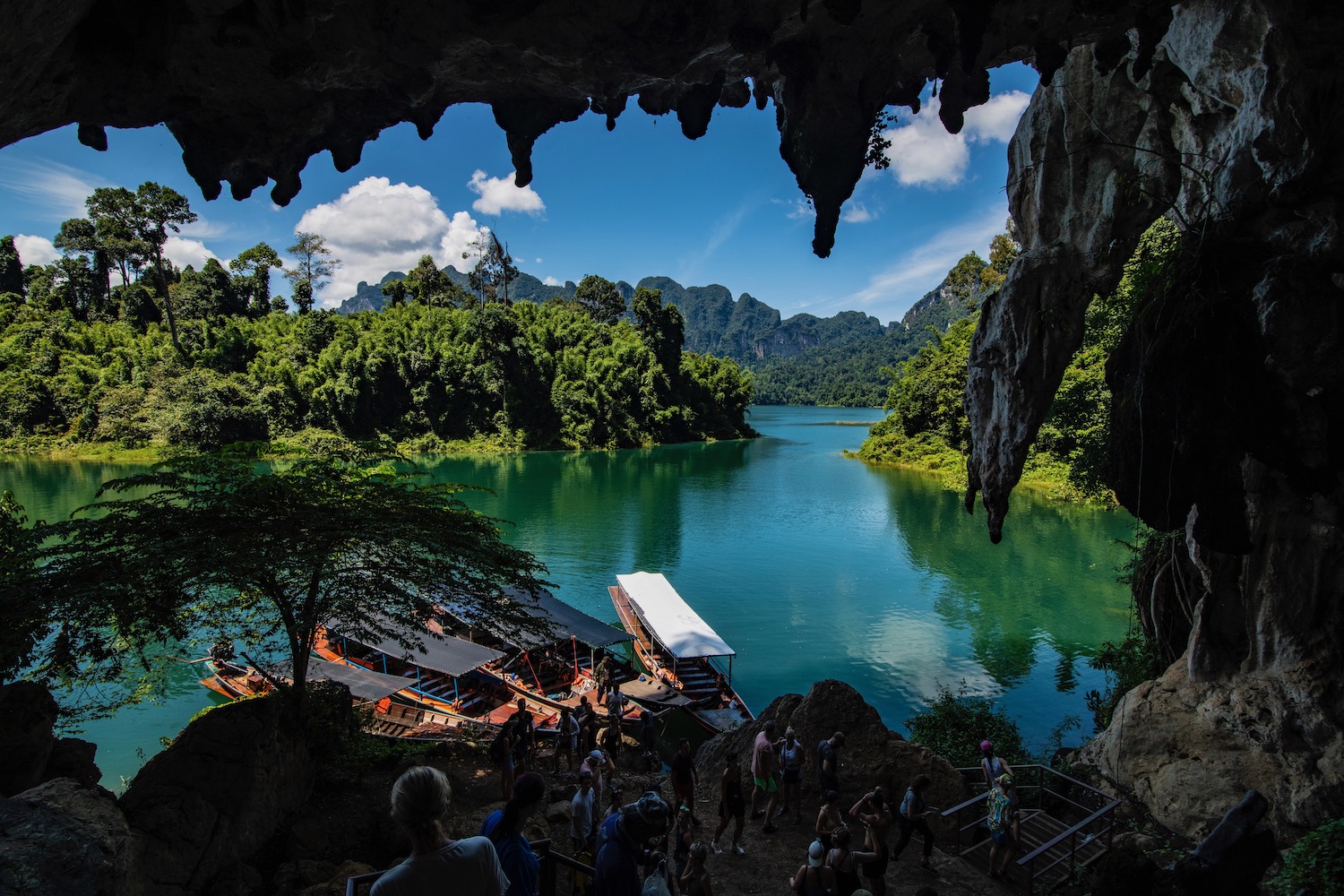 As you can imagine given its topography, caves are a big part of what make Khao Sok worth visiting. Most of the tours stop at Diamond Cave, but if you can, I recommend asking your guide if you can also stop at Coral Cave, which I generally find to be a bit more enjoyable.
Save time for swimming and sunning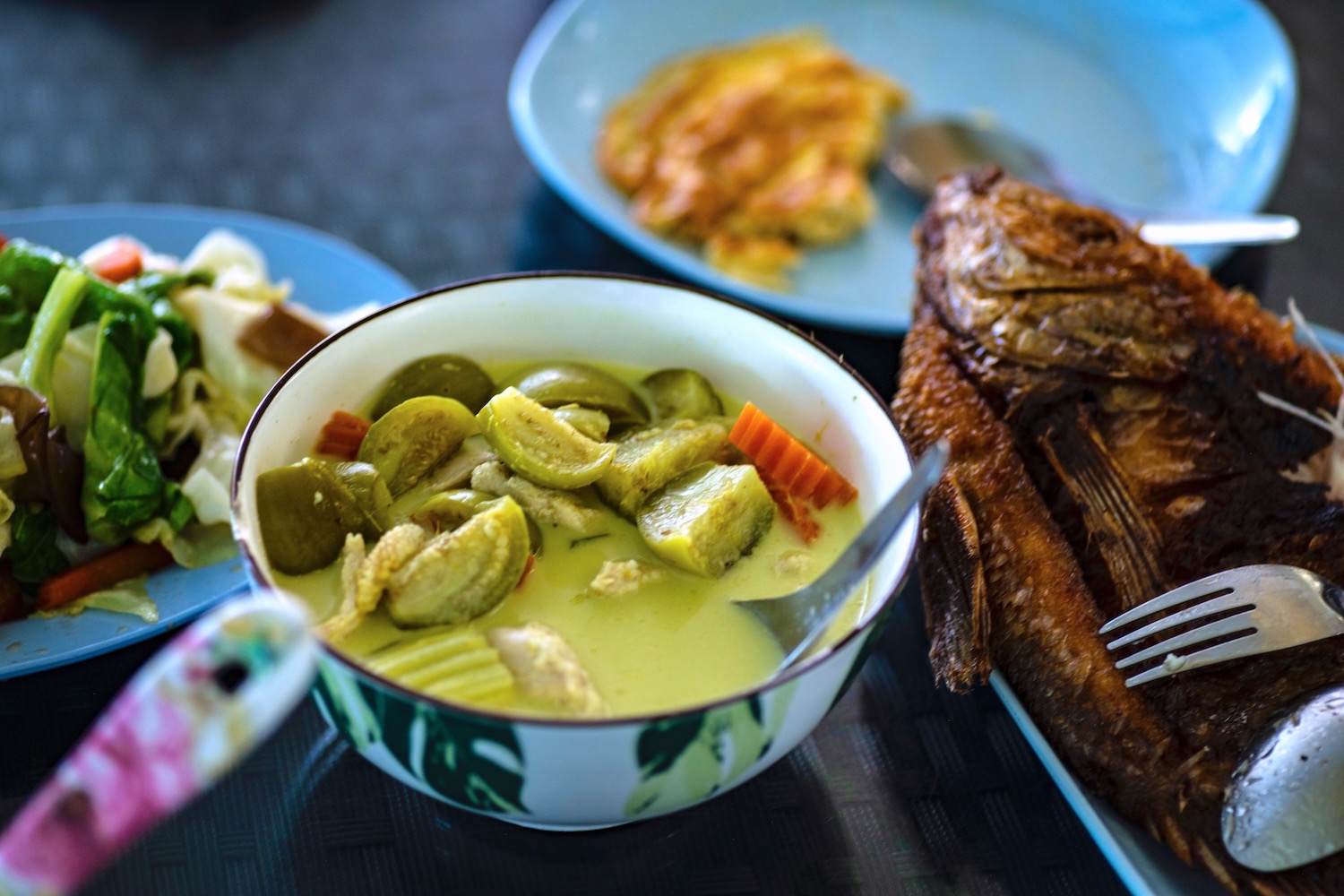 No matter what shape your Khao Sok tour ends up taking, it'll end (once again, probably in or near Cheow Lan Lake) with time for you to swim and sun yourself; it'll also include a lunch that will not surprisingly focus on fresh seafood. If you can't manage to stay within the park, this will approximate the experience of doing so.
How Many Days Do You Need in Khao Sok?
Khao Sok National Park is huge, but on the other hand you probably aren't going to explore much of it. That's because unless you have your own boat (or can afford to hire a private boat man for the day), there is a limited range of destinations and experiences to enjoy. Moreover, even if you could go "everywhere" in the park, a lot of it starts to look same-y after a while, even to travelers with a strong sense of visual appreciation.
To put it a more specific way, most of the people who end up believing that Khao Sok is worth visiting usually stay for 2-3 days in the park. One day one, they arrive and get settled in. Day two is the tour day, while on day three, they usually make their way somewhere else, whether that's flying from Surat Thani back to Bangkok, or going by bus to nearby Krabi or Phuket provinces.
Other FAQ About Visiting Khao Sok National Park
Is it worth going to Khao Sok National Park?
Khao Sok National Park is definitely worth going to, especially if you're going to be in Southern Thailand anyway. It's easy to access from popular destinations like Phuket and Krabi, and also isn't too far from Koh Samui (and its neighboring islands), being in the same province.
Is one night in Khao Sok enough?
One night in Khao Sok could be enough, depending upon how you define "one night." For example, staying a night within the park at a resort such as 500 Rai Floating Resort is certainly sufficient. However, when you consider the time it takes to reach the park, and the fact that most tours require a full day, it's more realistic to spend 2 nights in Khao Sok than one.
Can you go to Khao Sok without a tour?
You can go to Khao Sok without a tour in the sense that you don't have to book a tour in advance. If you have a car or hire a taxi, for example, you can turn up at the Dam and hire a boat man on your own terms. For most travelers, however, taking some kind of tour ends up being the simplest and most stress-free option for visiting Khao Sok.
The Bottom Line
If you're asking yourself "is Khao Sok worth a visit?", you can rest assured. Assuming you don't confuse it with one of the many other similarly-named National Parks in Thailand (the word "Khao" means mountain, a common sight in this very hilly country), you'll definitely be pleased once you get there. The way I tell people to think of it is like the rocky scenery of the Andaman, but over fresh and relatively still water, instead of over the salty waves of the sea itself. Need personalized help putting your Khao Sok adventure together? In that case, I do hope you'll consider commissioning a custom Thailand itinerary.