On one level, it seems absurd to compare Bangkok vs Chiang Mai. Thailand's sprawling, modern capital couldn't be more different from the walled, ancient hub of the Kingdom's north, apart from the fact that both attract hordes of foreign travelers and expats.
And yet the fundamental differences between these cities is what makes this debate so essential. People aren't choosing between Chiang Mai and Bangkok because both seem equally appealing—they usually end up loving one and really not liking the other.
Regardless of why you're curious about this topic, fear not: I've lived in one of these cities, and spent a lot of time in the other. You'll end up having all the information and insight you need to make your own decision by the time we're done here!
My Experiences in Bangkok and Chiang Mai
Without tooting my own horn too much, I'd say I'm more than qualified to speak about Chiang Mai vs Bangkok. I lived in Bangkok not once, but twice, for a grand total of nearly three years. This is to say nothing of the dozens of trips I've taken to Thailand since my first in 2010, which has seen me spend so many nights in Chiang Mai I can hardly even count them.
No matter how much times has passed, or how old I've gotten, I always see the cities as more or less the same. Bangkok is a sprawling, cosmopolitan metropolis, amid whose constant noise and chaos I nonetheless manage to find a cocoon of comfort, which allows me to be productive and happy, to say nothing of what a perfect base the city's two airports make it for a travel blogger. Chiang Mai, on the other hand, is simply a holiday destination. It doesn't have any of the makings of a real city, at least for someone who isn't 25.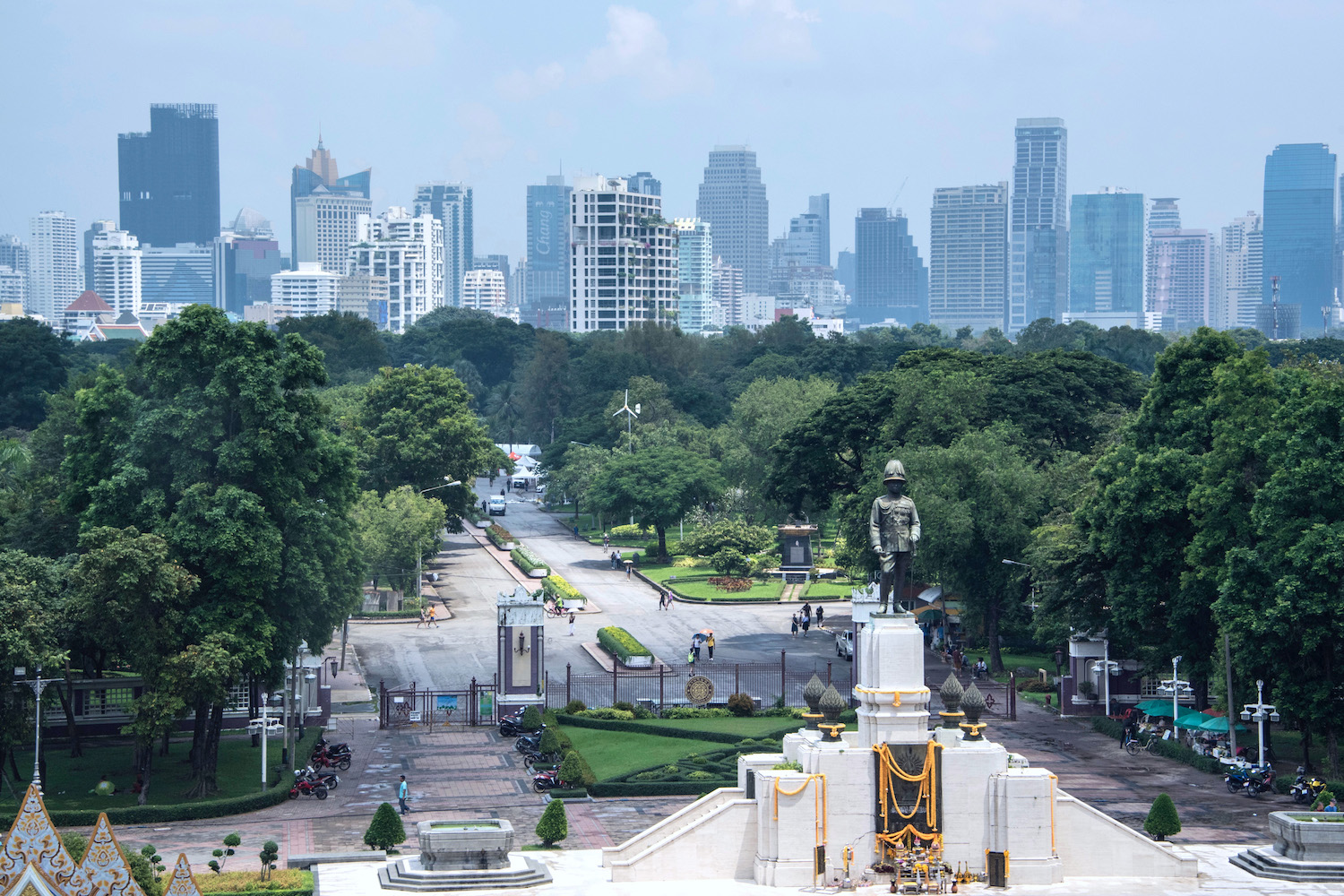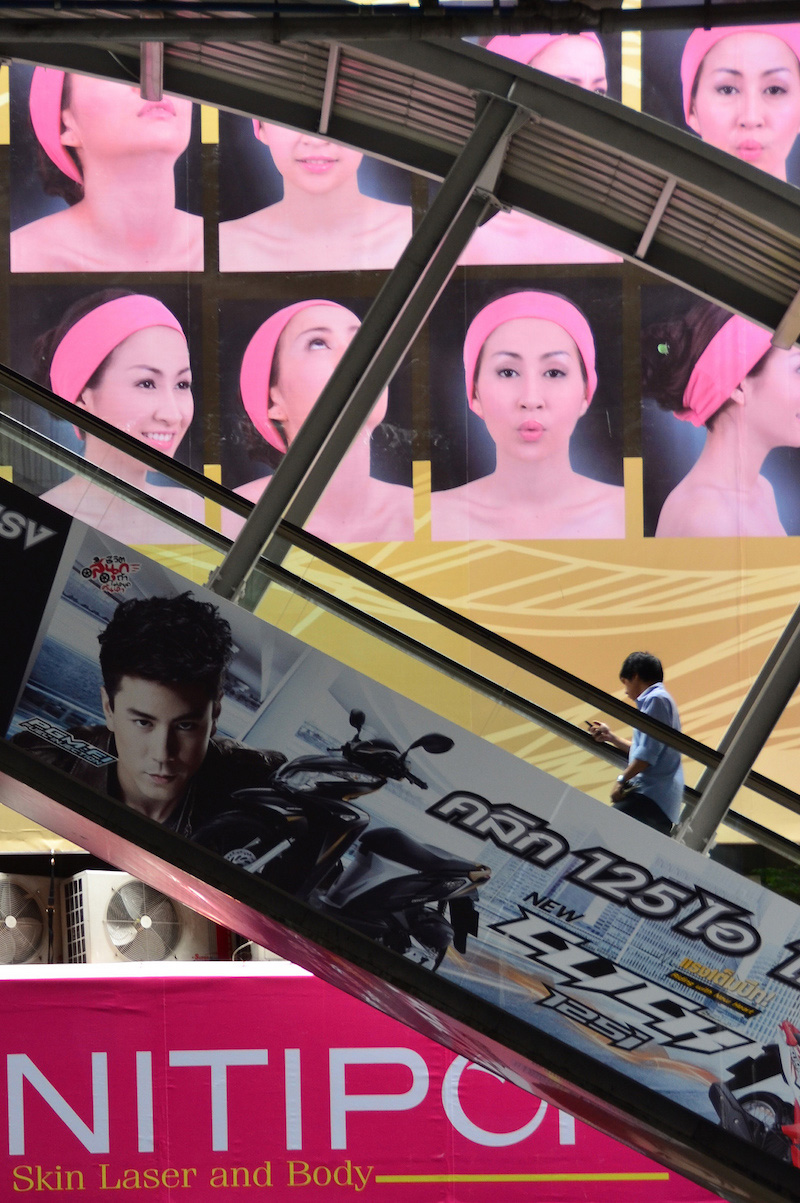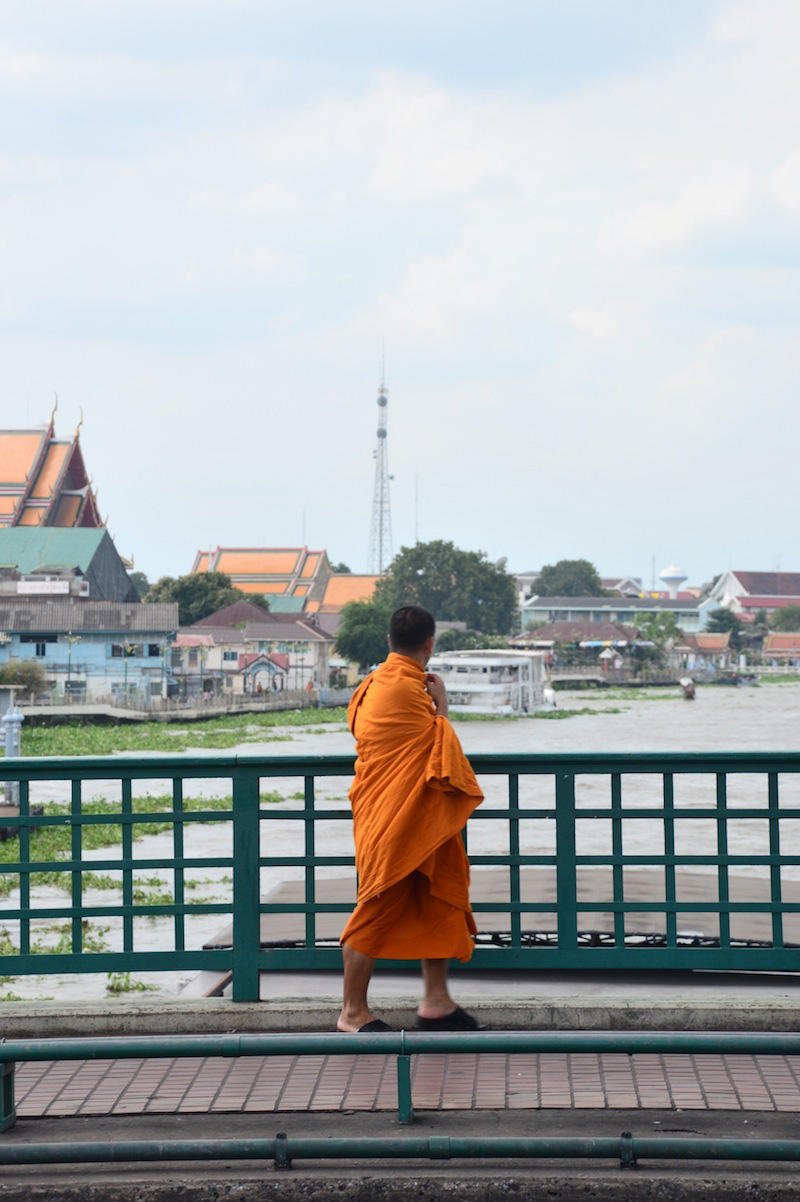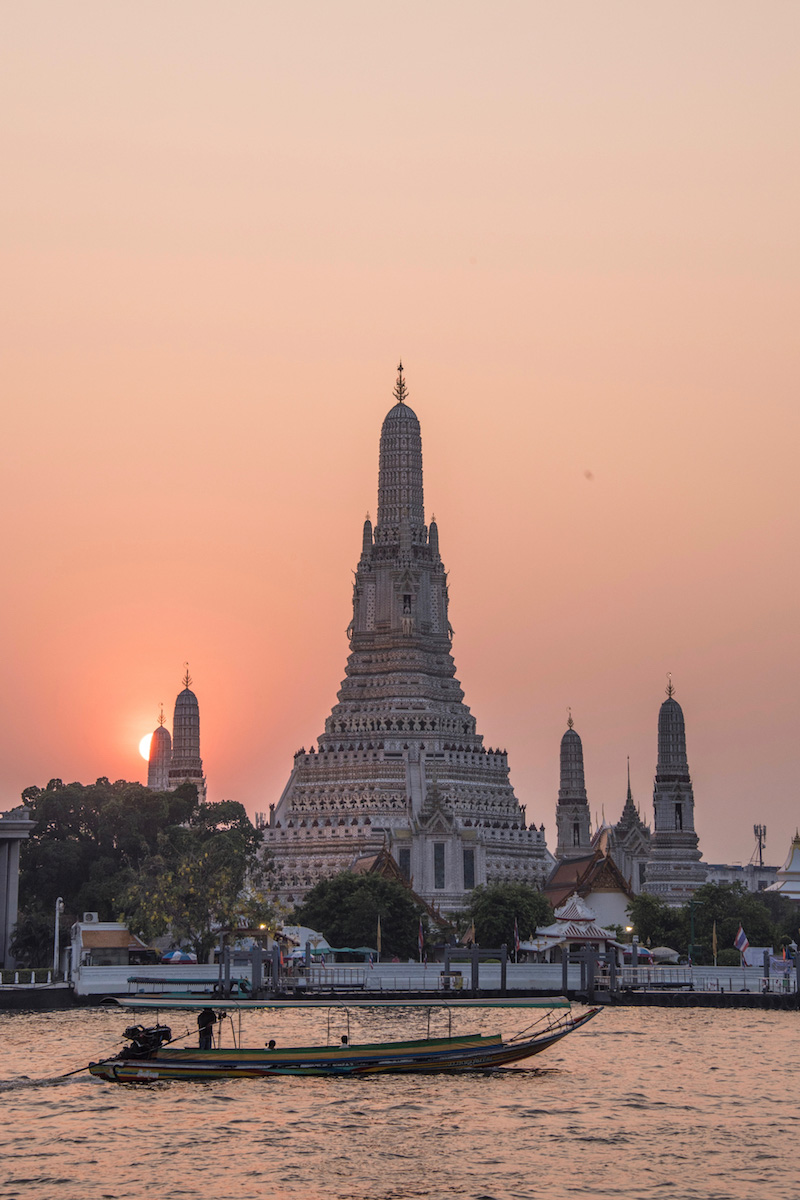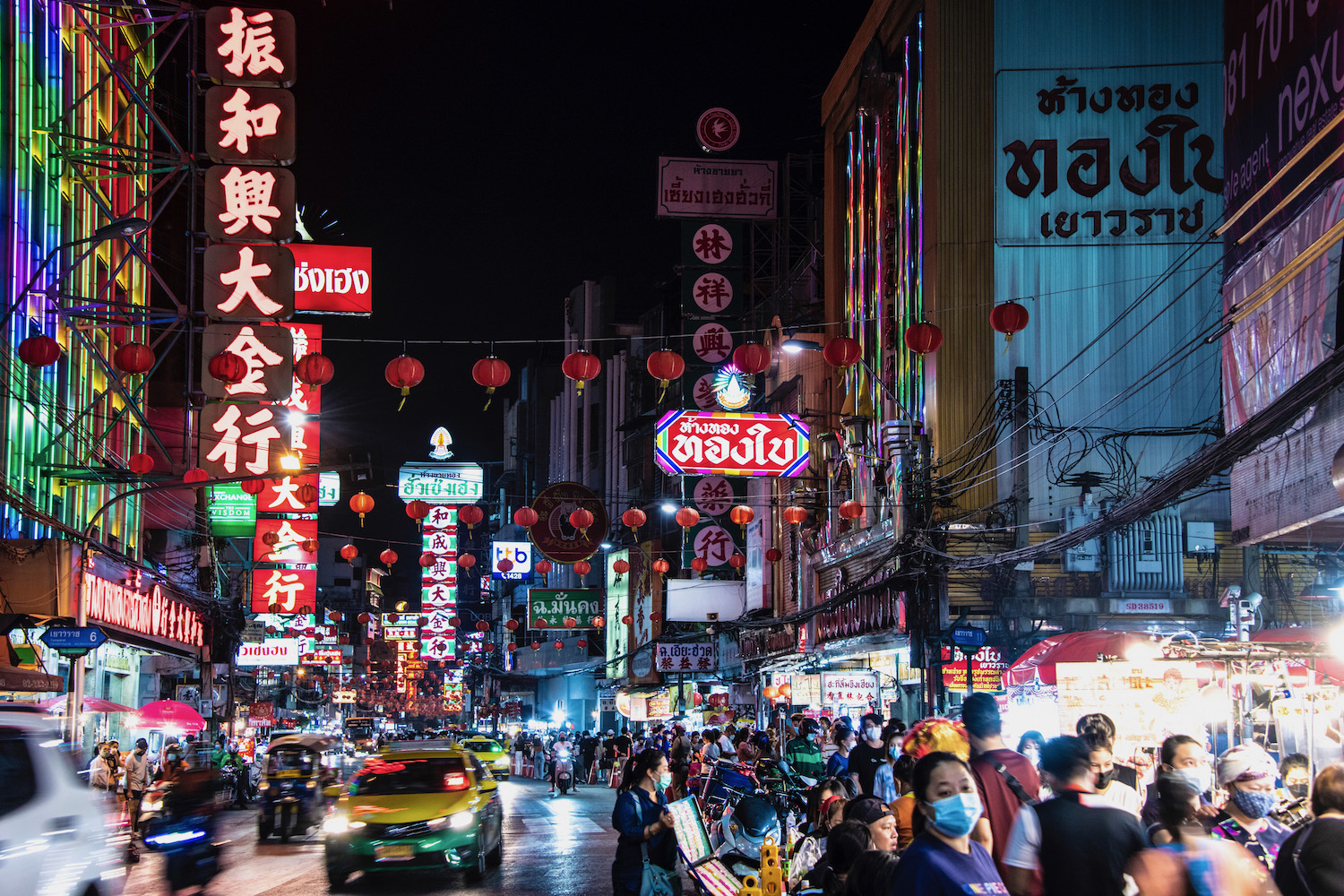 Bangkok
Ways to Compare Chiang Mai and Bangkok
Attractions
From a tourism perspective, I consider Bangkok to be more fulfilling than Chiang Mai. While Chiang Mai's walled city center is easier to explore and contains more temples than Bangkok's Rattanakosin old town, Bangkok simply has more modern attractions than Chiang Mai, and a wider variety of neighborhoods as well. You can see all of Chiang Mai's highlights in a few days; in Bangkok, I feel like I've only scratched the surface, even after years.
Neighborhoods
Speaking of neighborhoods, to me this is another area where there's really no ambiguity whether Bangkok or Chiang Mai is better. While Chiang Mai does have neighborhoods outside its walled city, none are really appealing to most expats. In Bangkok, on the other hand, you have so many choices of the best Bangkok neighborhoods for expats. Do you live on the west side or the east side of the river? In the old city or the new city? In sleazy Sukhumvit or suit-and-tie Sathorn? There's simply more of Bangkok to explore and discover, whether you live here or are just visiting. There are many nice Chiang Mai neighborhoods, don't get me wrong, but they just don't compare.
Dining and nightlife
If you like Northern Thai food (for example, Khao Soi chicken curry soup or Sai Krok sausages), Chiang Mai is definitely going to be your jam. Beyond this, however, I find Chiang Mai's dining options limited, to say nothing of the fact that it basically lacks proper nightclubs. In Bangkok, on the other hand, you can eat food from around the world (and from around Thailand, for that matter), and party literally all hours of the day and night. Move over New York—Bangkok is the real city that never sleeps.
Day-trip destinations
This is actually an area where I feel that choosing Chiang Mai or Bangkok is less in favor of the latter. While there are a few good day trips from Bangkok (Ayutthaya and the Damoen Saduak "floating market"), the reality is that most of your time in Thailand's capital region is best spend in the capital itself, at least if you aren't planning to spend a weekend in Kanchanaburi. From Chiang Mai, there are plenty of waterfalls, mountain temples and other destinations, although I find these more appealing on short-term trips. I think they'd get old if you lived there!
Pollution
Both Bangkok and Chiang Mai suffer from some of the worst air pollution in the world, although Chiang Mai's worst period usually occurs a few weeks or even months after Bangkok's. In particular, you can expect the "dry season" between about November and March to be smoggy in both cities. Likewise, you won't want to go swimming in the waterways of either city. Pollution is an inconvenient truth about Thailand and Southeast Asia more broadly—make peace with it now if you want to live or travel there.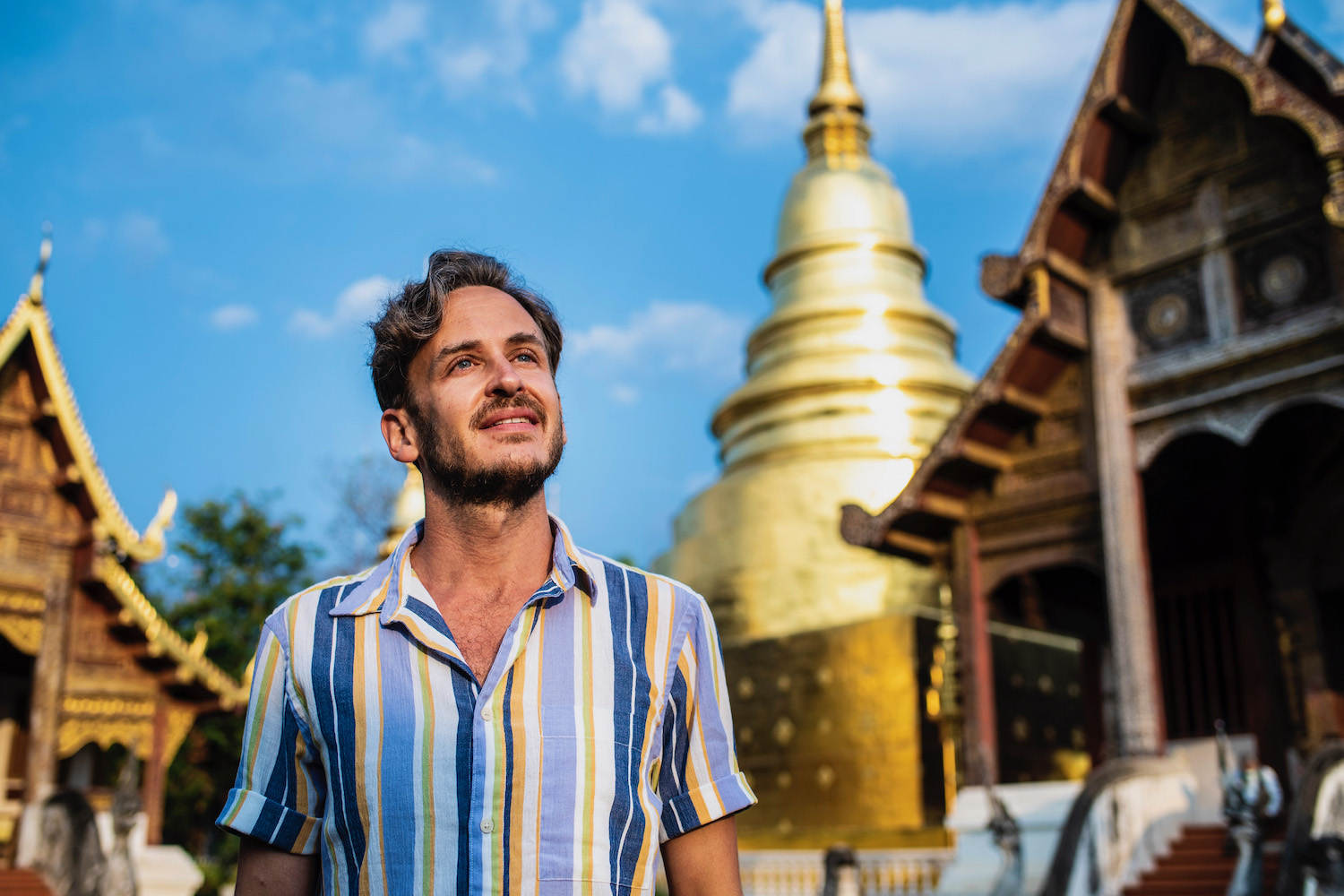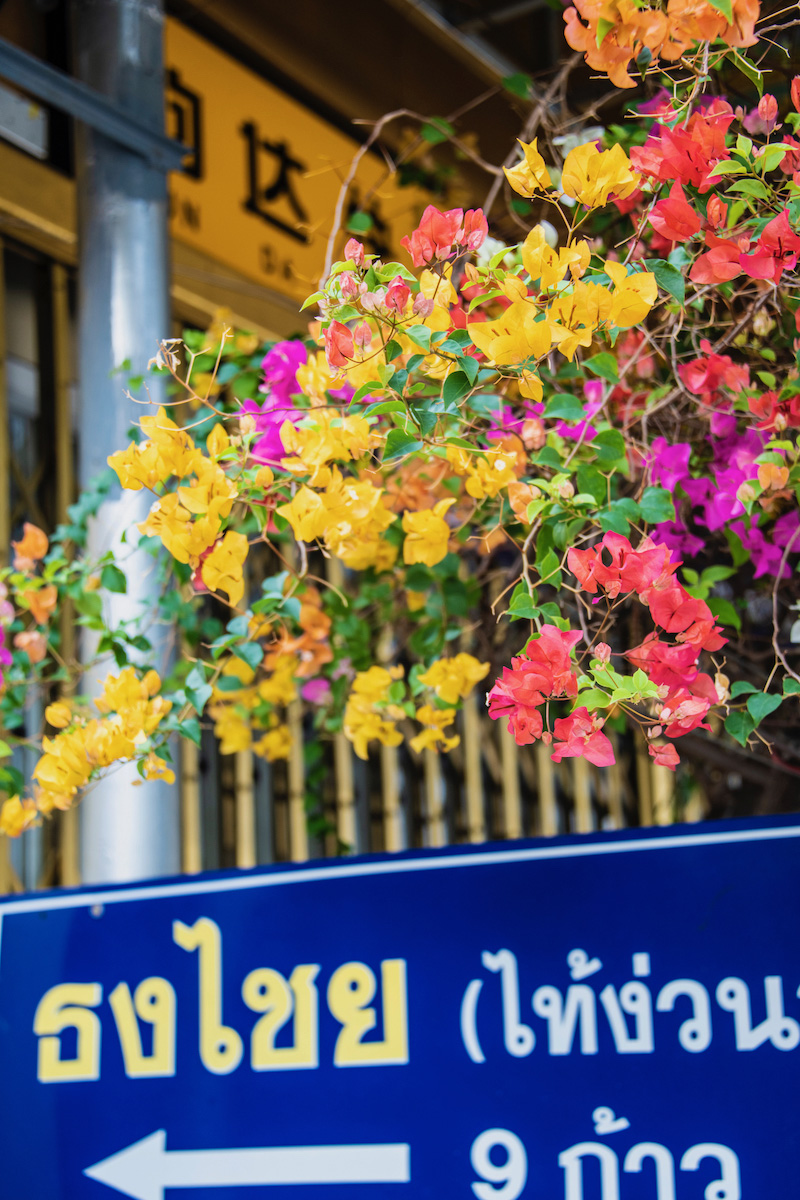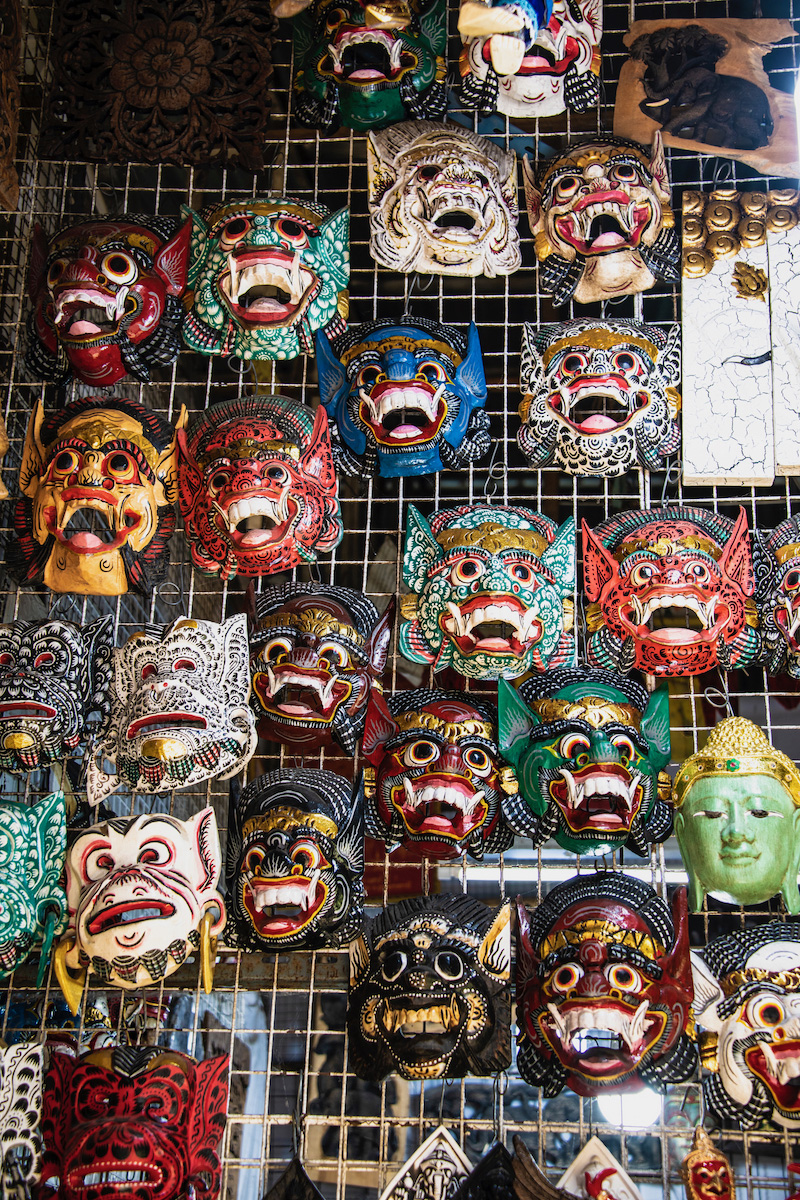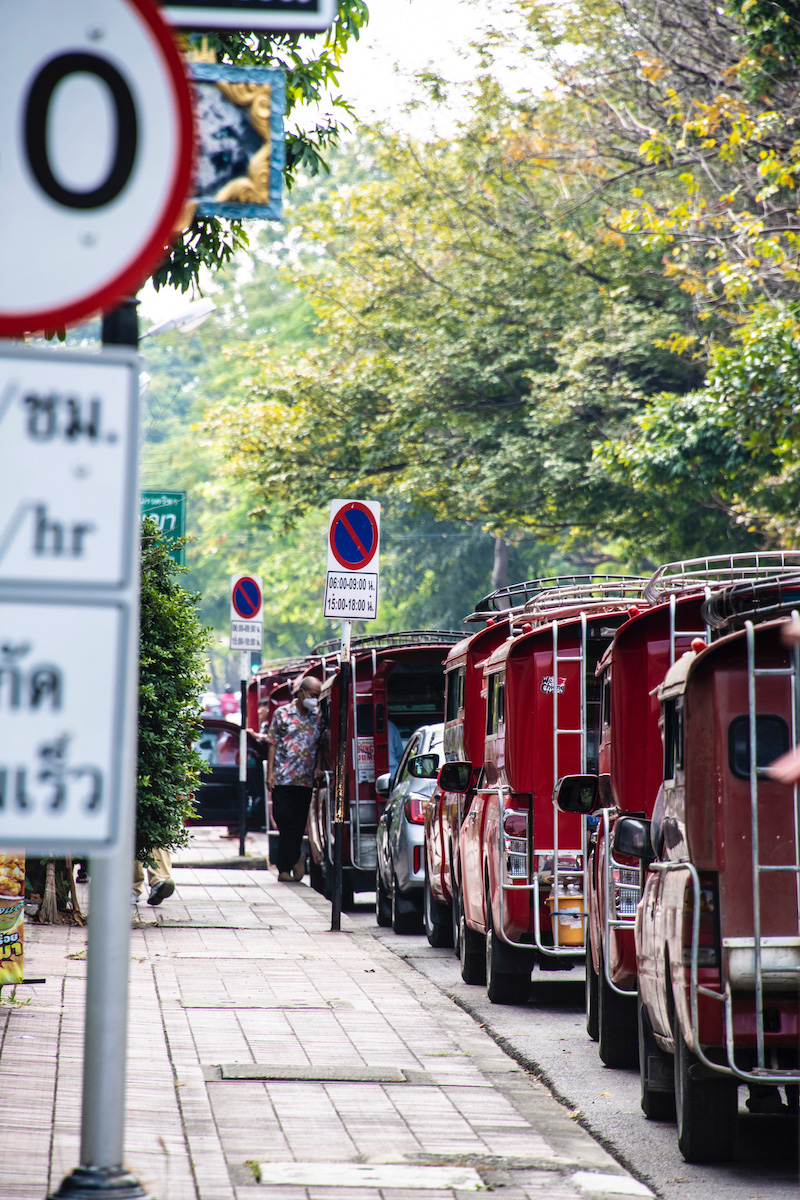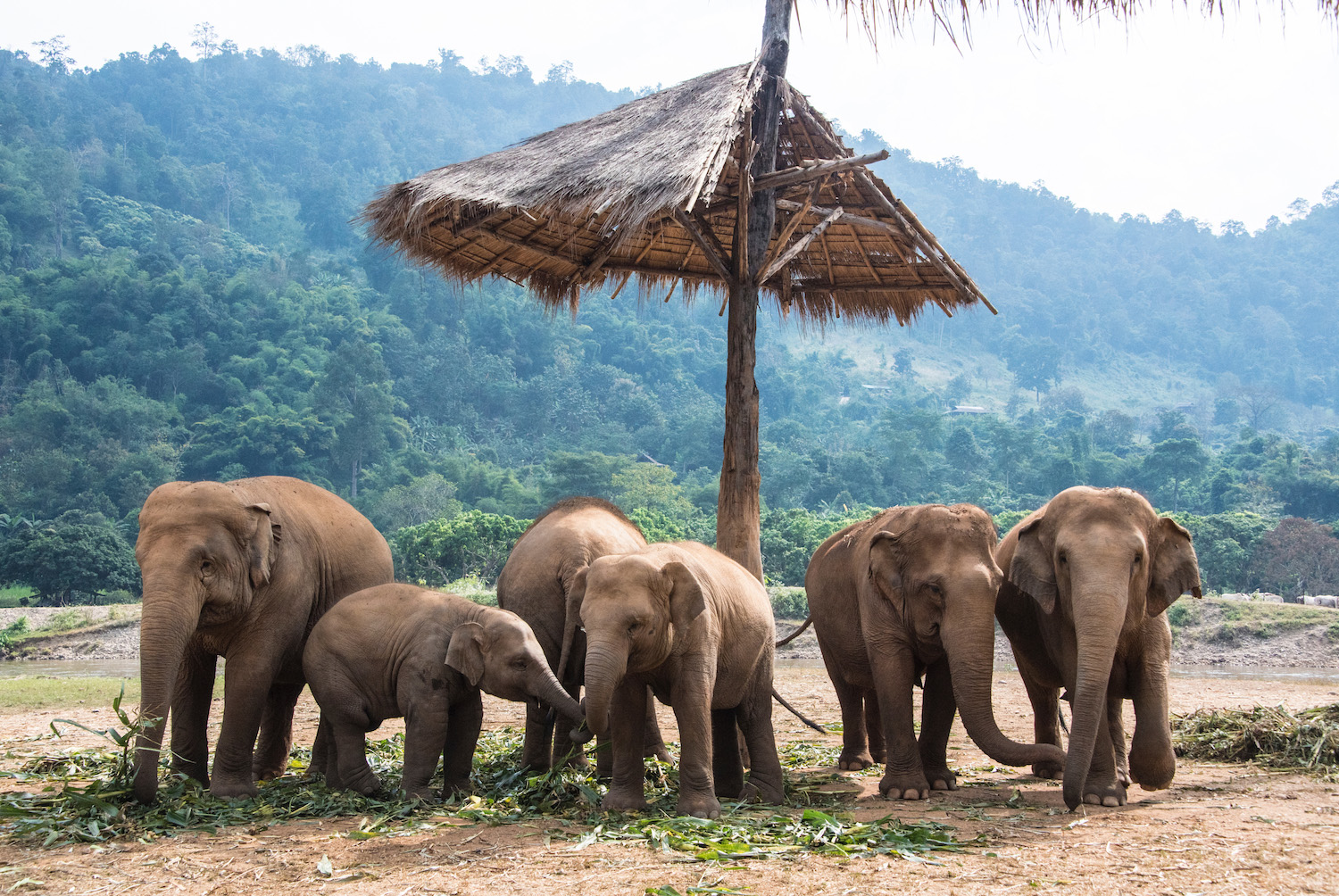 Chiang Mai
Which is the Best City in Thailand for Digital Nomads?
On its face, this seems like it should be an easy question for me to answer. I've been a self-employed travel blogger (if not always a very "nomadic" one) for virtually all the time I've been traveling (and, later, living) in Thailand, and chose to base myself in Bangkok whenever given the opportunity. And yet I have to admit: In terms of fundamentals like rent cost and coffee shop selection, Chiang Mai is nothing to shake a stick at.
On the other hand, while comparing Bangkok vs Chiang Mai for digital nomads on a tangible level yields one result, my opinion becomes a bit more nuanced when I think about what life actually looks like. Is Chiang Mai cheaper than Bangkok? Sure, and you have more places to go work a shorter distance from your cheaper Chiang Mai apartment than you would in Bangkok. But what about the rest of your existence? I love Chiang Mai, but for me there are only so many waterfalls hikes one can take.
Other FAQ About Chiang Mai and Bangkok
Why do people like Chiang Mai?
People like Chiang Mai because it feels livable, especially compared to Bangkok. The city center is small and walkable, and is home to dozens of charming coffee shops and ornate temples. Chiang Mai province is lush and beautiful, and is easy to explore if you have a motorbike or car. Is Chiang Mai near Bangkok? Not really.
Is Chiang Mai hotter than Bangkok?
Bangkok has a slightly hotter average annual temperature than Chiang Mai—83ºF (28.3ºC) vs 78ºF (25.5ºC). However, with the exception of the winter months where Chiang Mai can get chilly, especially at night, both cities are extremely hot, and much warmer than those in the US and Europe.
Is Bangkok bigger than Chiang Mai?
Bangkok is significantly larger than Chiang Mai in terms of population, although Chiang Mai province is bigger than Bangkok in terms of land area (when it comes to city centers, Bangkok is far bigger). Bangkok's estimated urban population is more than 9 million, while fewer than 2 million people live in all of Chiang Mai province.
The Bottom Line
Is Chiang Mai better than Bangkok? Most people fall clearly on one side of the Bangkok vs Chiang Mai debate, and I don't expect that you'll be any different. While I personally prefer Bangkok, and the years of my life I've spent there have reinforced this preference, my travels in Chiang Mai have shown me while others might choose Thailand's northern nucleus as their Thailand base, whether on a temporary or semi-permanent basis. Want to make sure you make all the right choices in Thailand, no matter how long you end up staying? Consider commissioning a custom Thailand itinerary, and let me sweat the details of your trip!