As you'll know if you read this website, I generally regard beaches and islands in Thailand as a binary choice: The dramatic, iconic Andaman Sea vs. the calmer, more understated Gulf of Thailand.
However, given the length of Thailand's coastline (and the fact that I have rather specific implications for these very broad categories), the discussion is really a bit deeper than this. Or at least it can be, depending on how you define "beach" and how important that actually sand and sea are to your experience of being near the shore.
Specifically, I'm talking about Hua Hin vs Pattaya, a debate that centers of two beach towns not (necessarily) known for their beaches. Here's how to think about both in context.
What Pattaya and Hua Hin Have in Common
The last time I was in Hua Hin, my husband (who is from Chonburi province, which includes Pattaya) pointed out that Pattaya is basically straight over the Gulf, as the crow flies. Or as the ship sails. "There used to be a ferry service, at least before covid," he noted. "I'm not sure if it still operates." In a very literal sense, Hua Hin and Pattaya are mirror images of one another.
This is also true figuratively, in some sense. They're ostensible beach cities that are famous mostly for reasons other than their beaches, which aren't excellent compared to most of those on offer elsewhere in Thailand. And they're also places that tend to be have a much older clientele than places like Phuket, Krabi and the Koh Samui archipelago, for a whole host or reasons.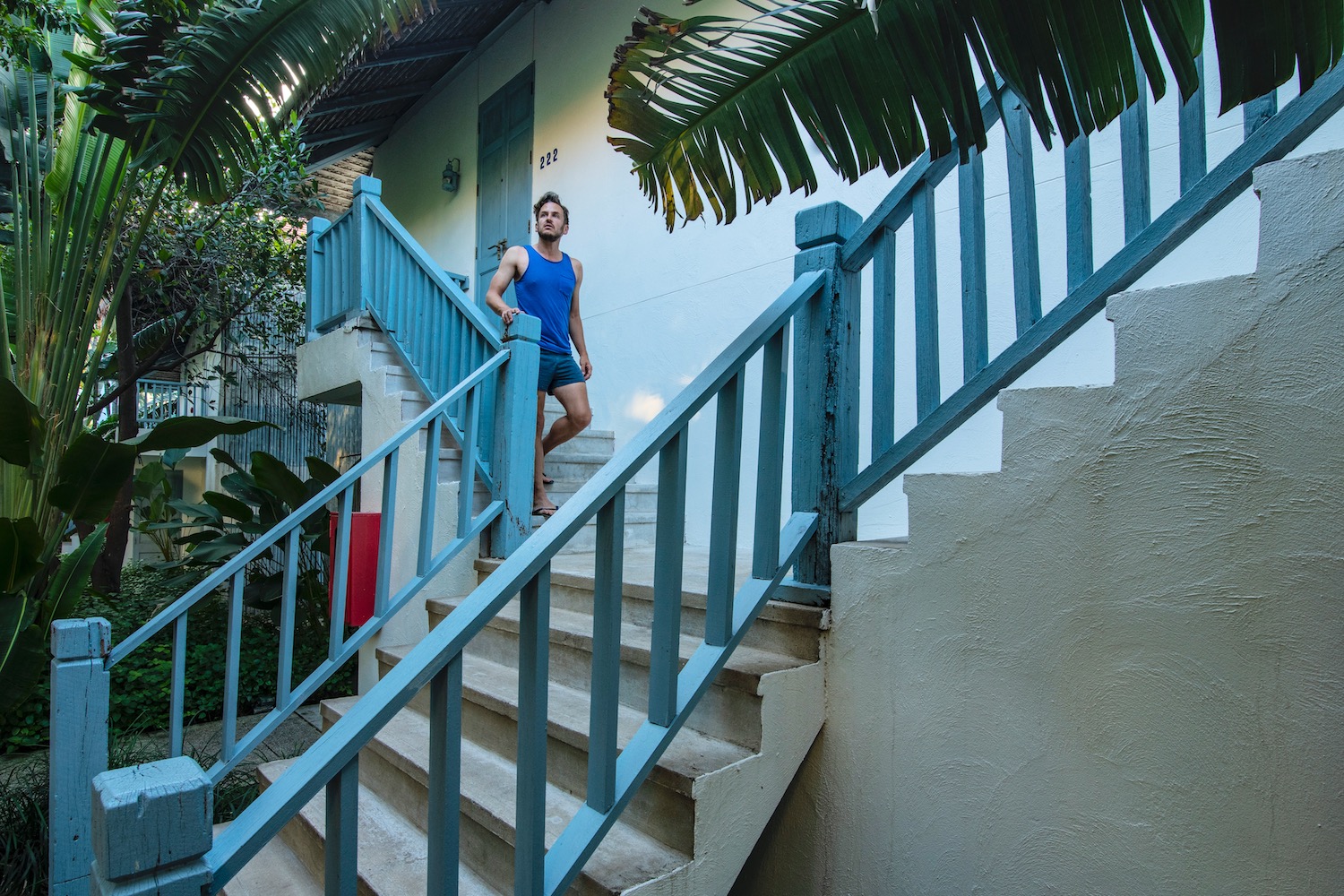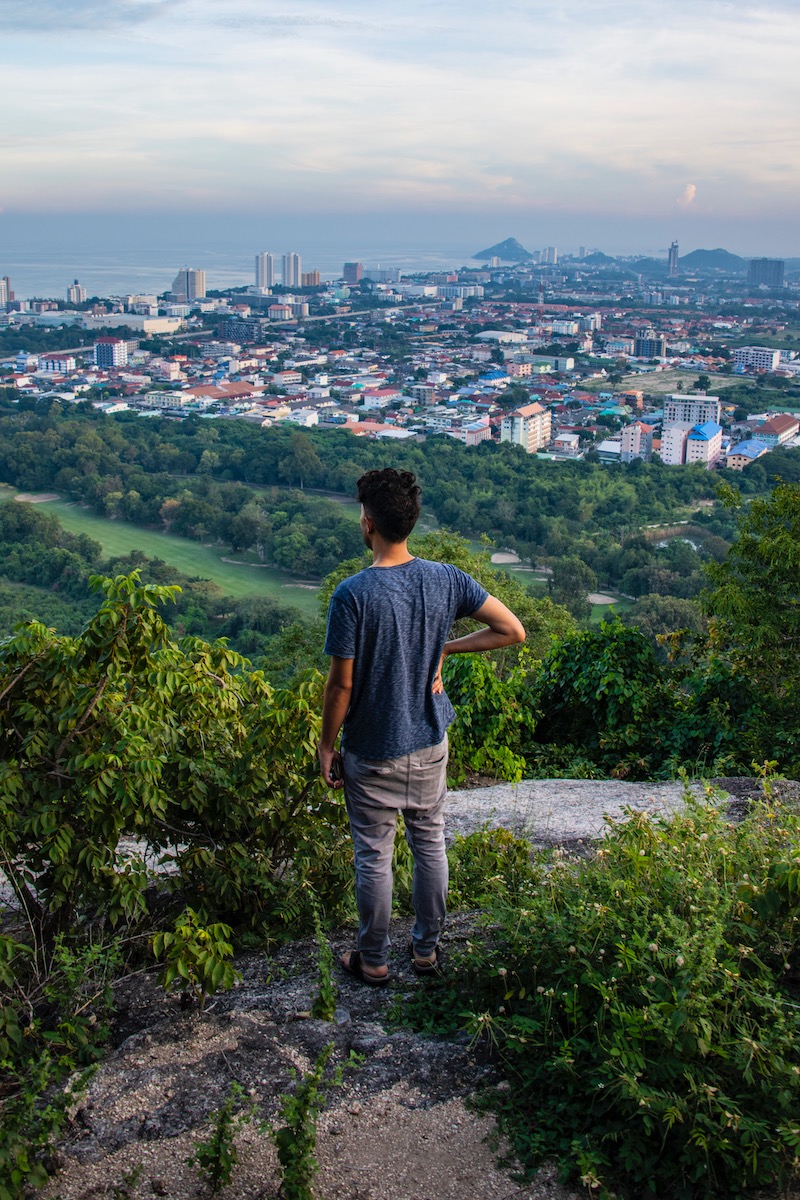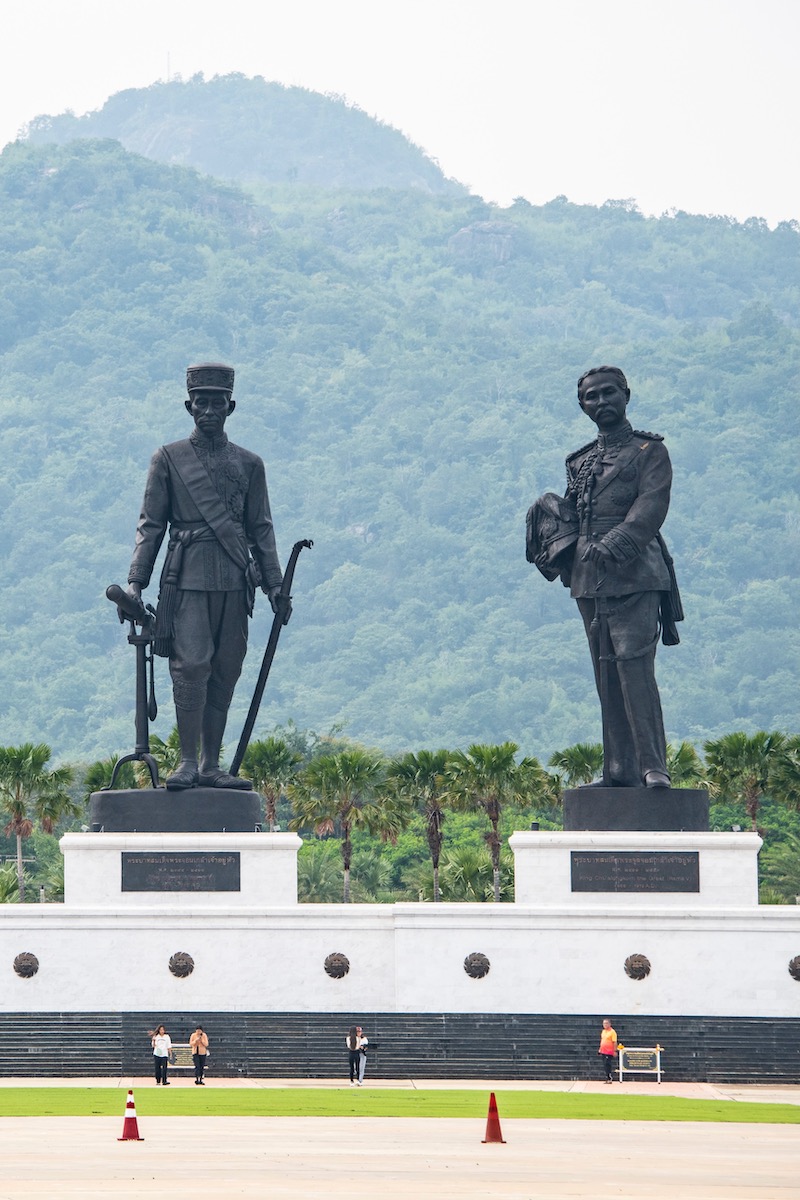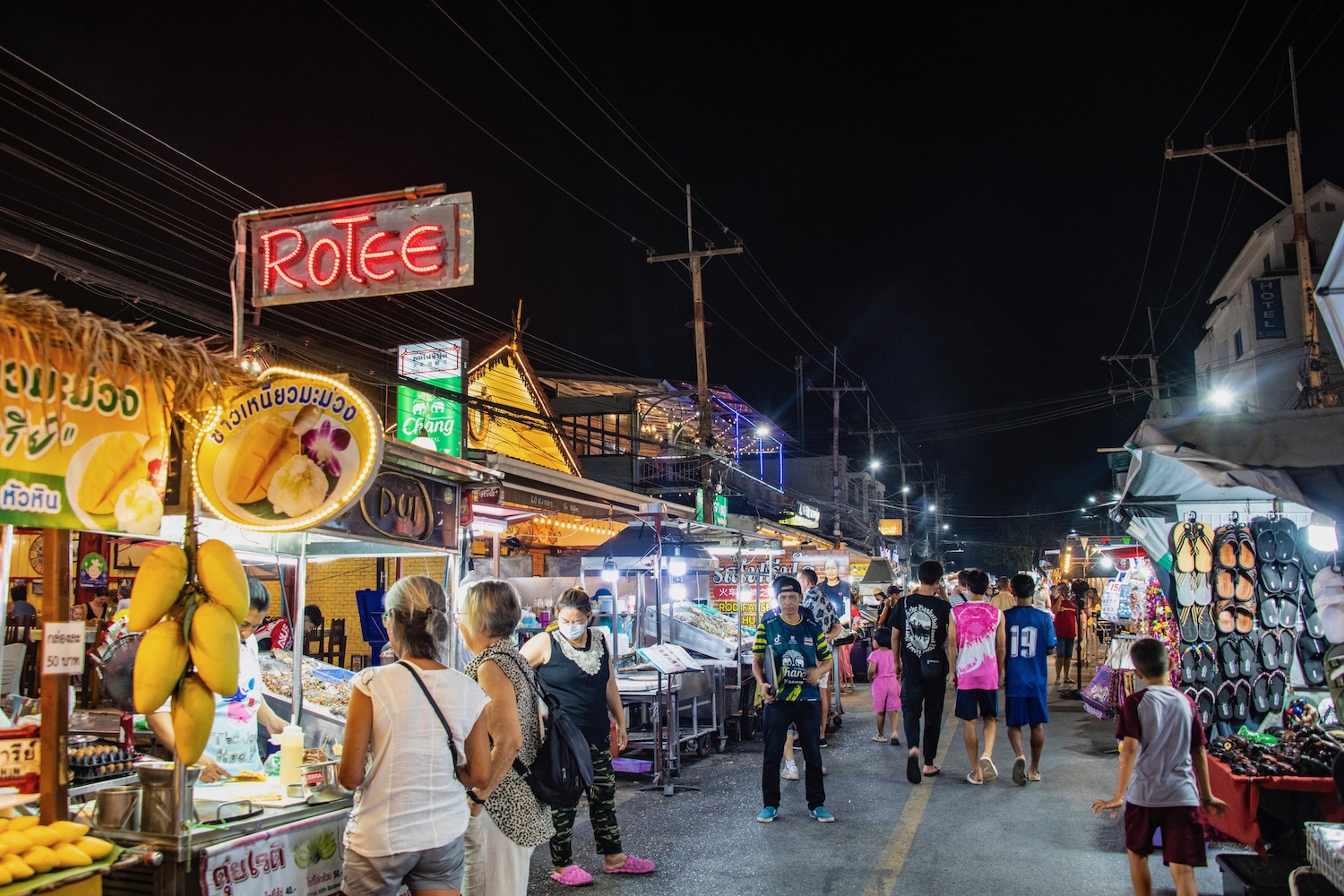 Hua Hin
Other Ways to Compare Hua Hin and Pattaya
Beach quality
I'll be frank: Neither Pattaya's various beaches nor Hua Hin Beach are much to write home about in the bigger picture. You won't find anything close to Railay Beach in Krabi or even Koh Samui's Chaweng Beach, certainly not on the mainland.
Hotels
When deciding between Hua Hin or Pattaya, to be sure, I think hotels are a better measure. While many high-quality properties are being built in Pattaya, it's really still a choice between sleazy two-stars and high-luxury properties like Dusit Thani. Hua Hin, meanwhile is awash in stylish boutique nooks like The Peri Hotel.
Restaurants and nightlife
Likewise, the Pattaya today has invested a lot in becoming a hospitality destination, more than one for "entertainment." From Jomtien in the north toward the Pattaya main beach, new restaurants and higher end bars are opening. Still, I'd give Hua Hin the slight culinary nod, if only for spots like Ko Mark Seafood.
Seediness (or lack thereof)
Indeed, while the gulf (no pun intended) between restaurants and bars in Pattaya and Hua Hin has begun to narrow, the reality is that decades of stink can be hard to clean. In all but the most high-end establishments, you'll still see loads of sex tourists, with varying levels of discretion. If this bothers you at all, please choose Hua Hin.
Day trips and excursions
I mentioned earlier that Pattaya's beaches aren't excellent—on the mainland. However, if you take a day trip just offshore to Koh Larn island, this changes the calculus. Hua Hin doesn't have excellent beaches nearby, sadly, although attractions like Phraya Nakhon Cave and Rajabhakti Park, which pays tribute to Thailand's greatest kings, add a certain je ne sais quoi to the urban experience of being there.
How Many Days Do You Need in Pattaya? What About Hua Hin?
Both Pattaya and Hua Hin are popular weekend trip destinations from Bangkok, but you don't necessarily need a weekend to enjoy them. When I lived in Bangkok, for example, I would sometimes take a bus from Bangkok to Hua Hin on a Saturday morning, spend Saturday evening at a hotel such as the aforementioned Peri Hotel and come back on Sunday at my leisure.
As far as seeing either of these destinations on a day trip? Well, given that both are around 2-3 hours from Bangkok depending upon how you travel (which means 4-6 hours round-trip, assuming no delays or traffic), that's not really practical. This is especially true when considering how amazing sunset and sunrise are, respectively, when comparing Pattaya vs Hua Hin.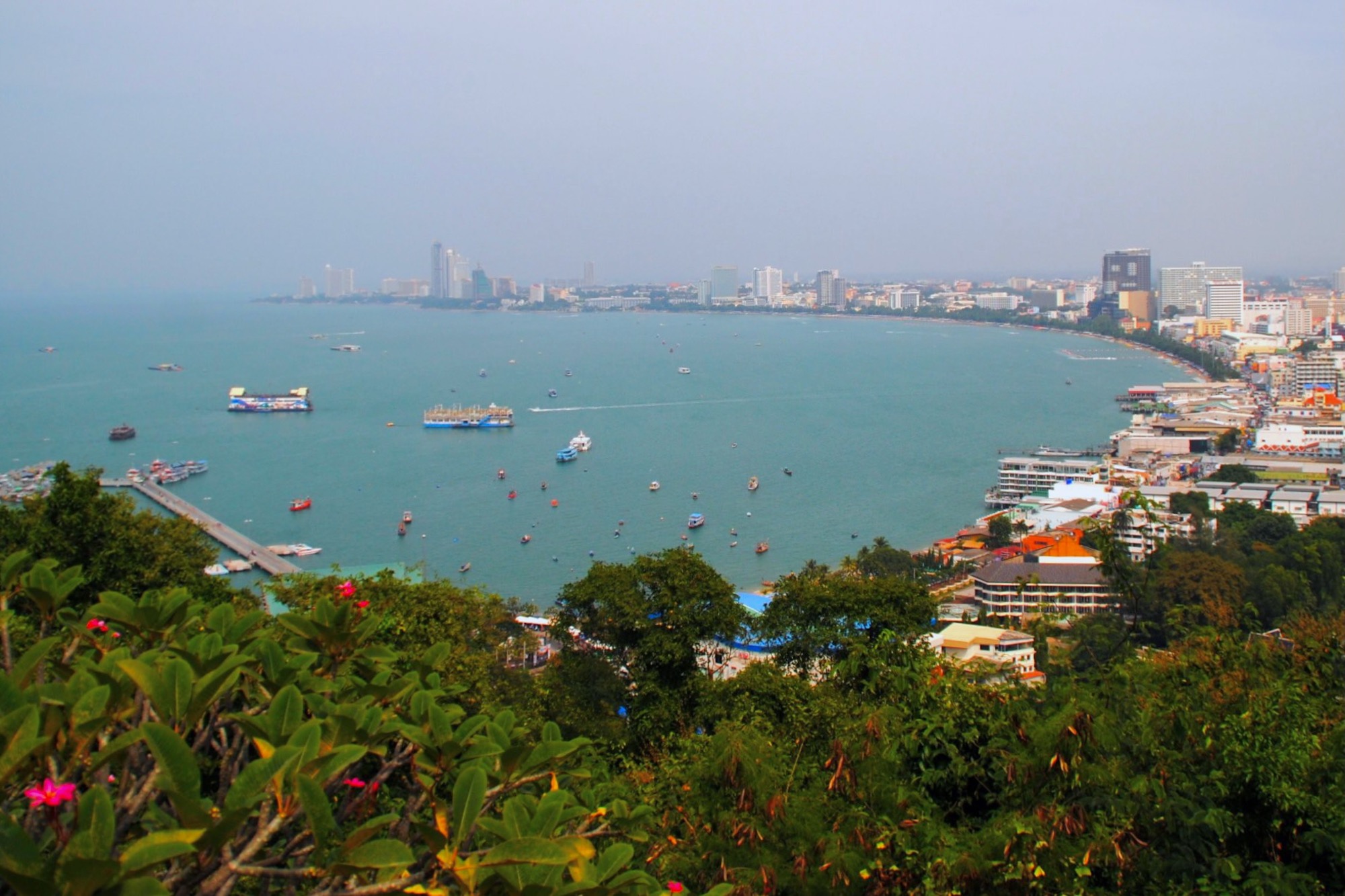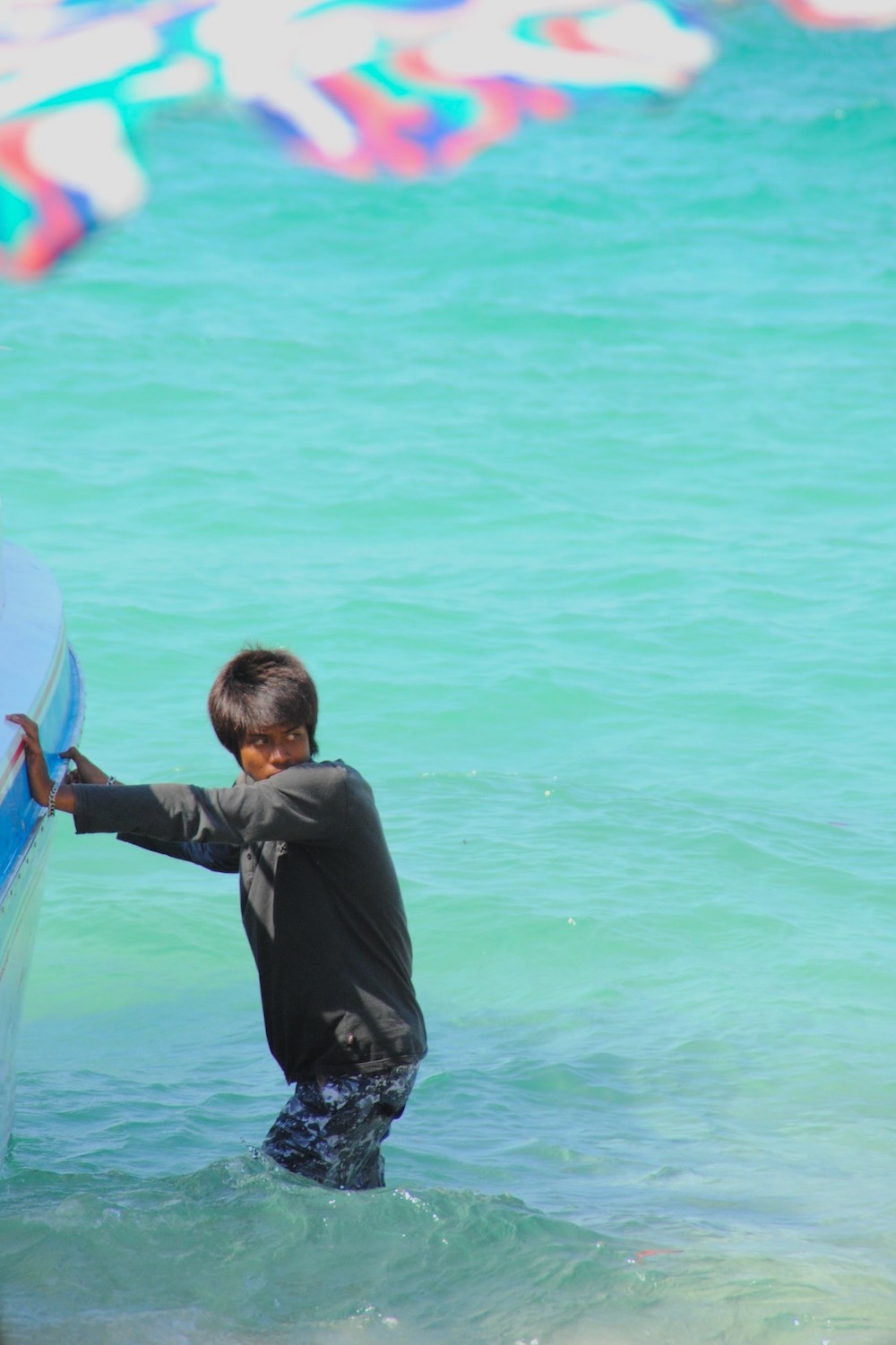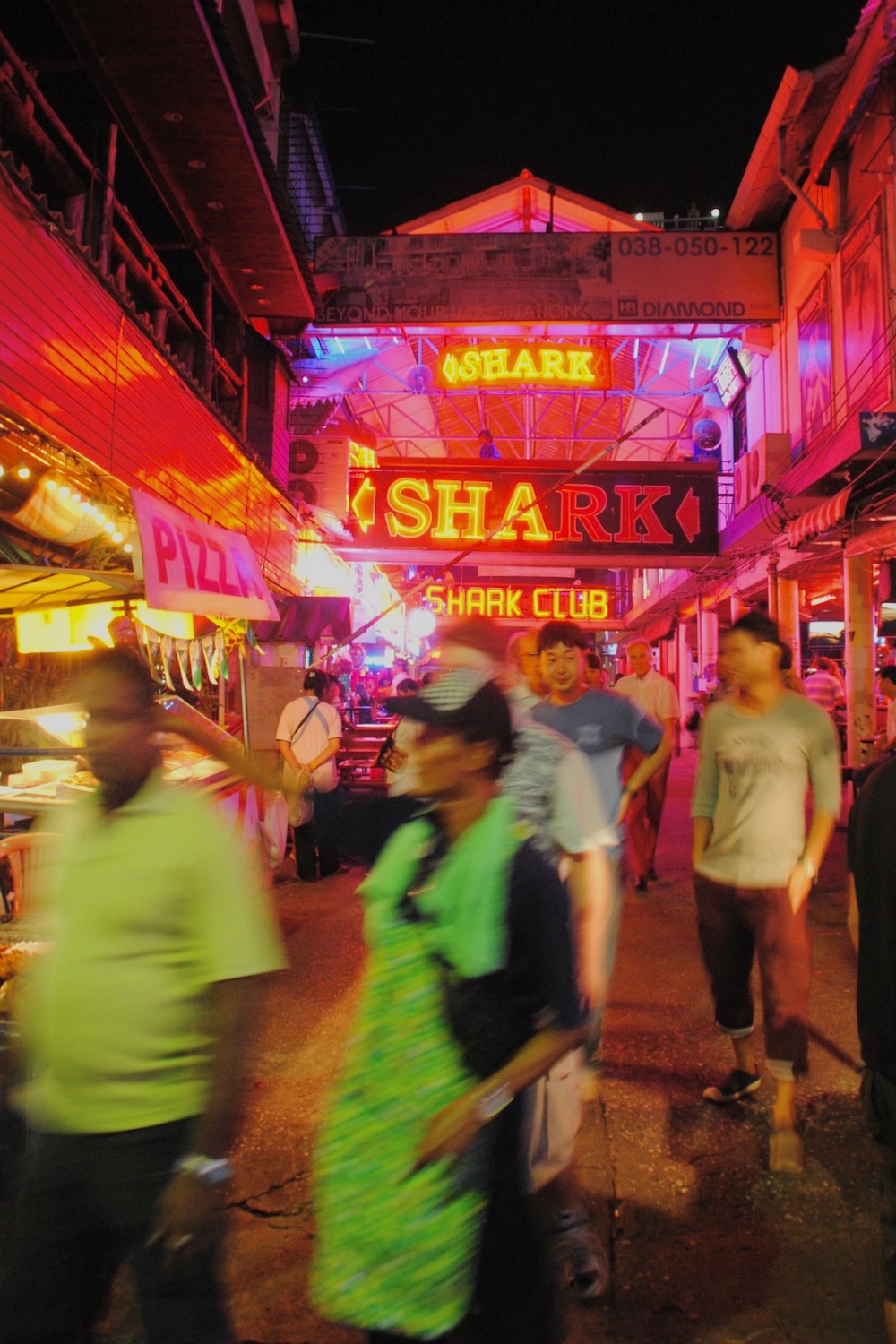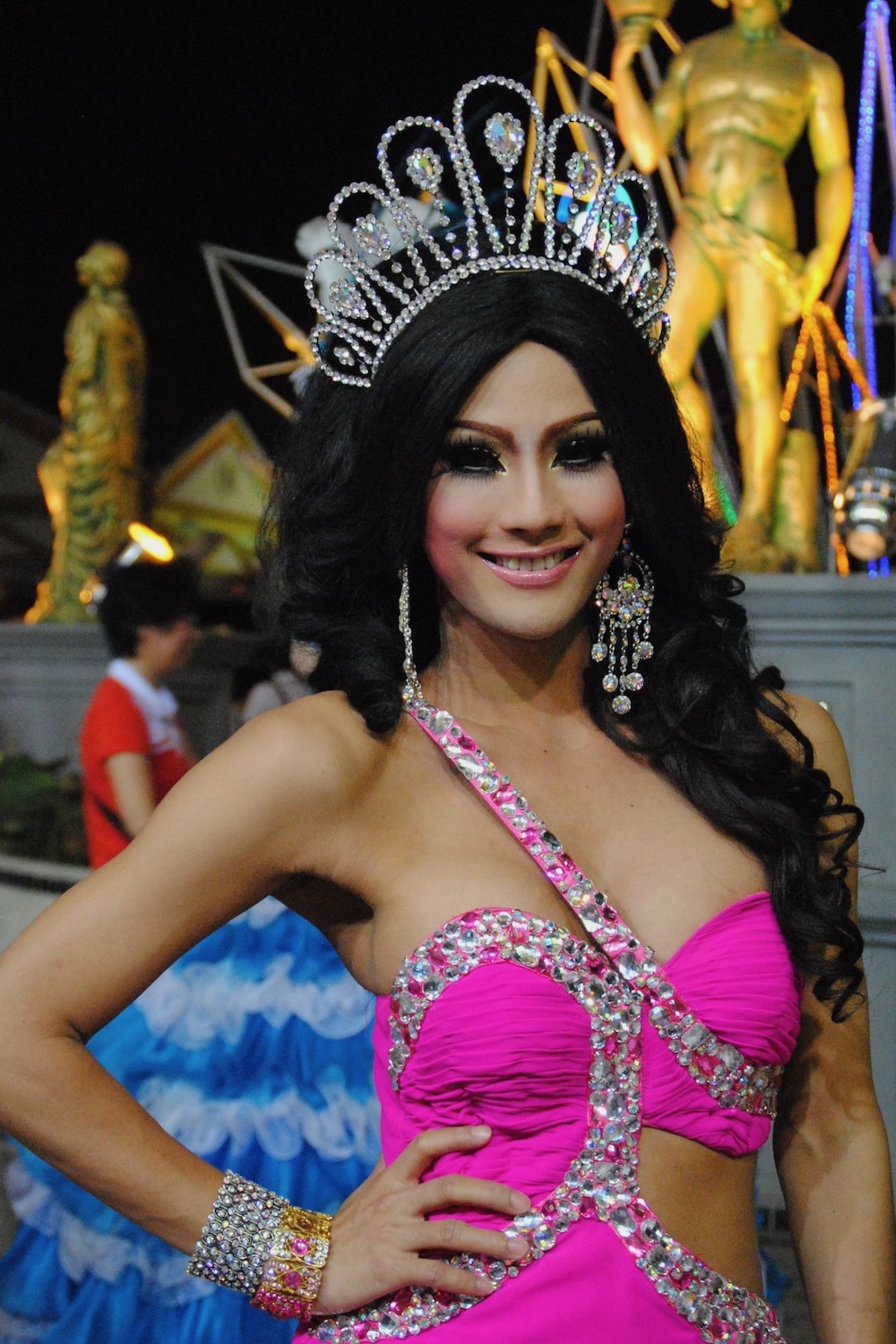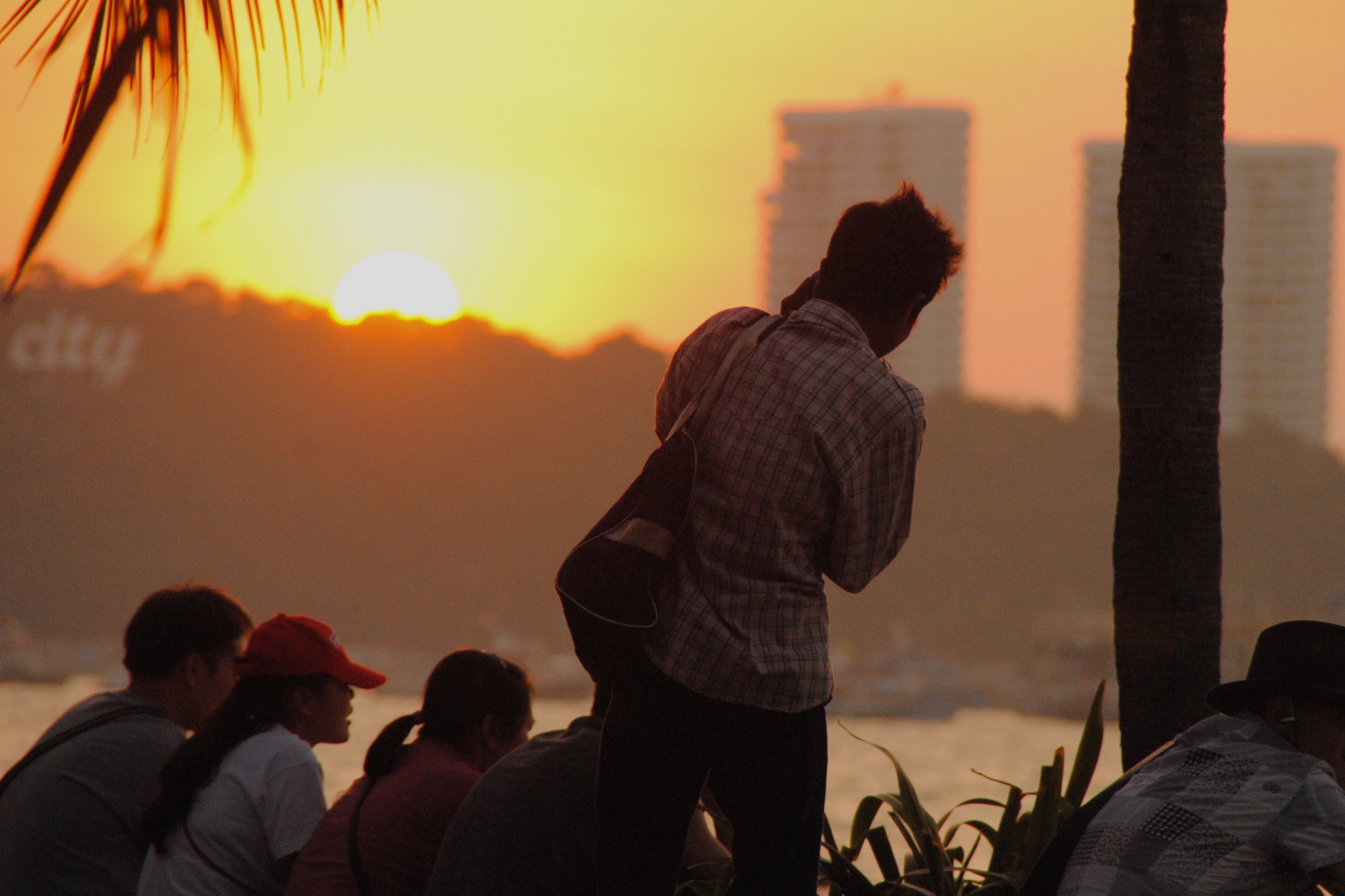 Pattaya
Other FAQ About Pattaya and Hua Hin
Is Hua Hin worth seeing?
Hua Hin is a city I appreciate more the older I get. Although the individual pieces—beach, night market, tourist attractions—are not extremely impressive on their own, I do appreciate the laid-back vibe, as well as the excellent, affordable hotels and delicious restaurants. I'd recommend going to Hua Hin and seeing it for yourself if you've never been.
Why is Hua Hin popular?
Hua Hin has been popular among Bangkokians for years because of its proximity to the capital, and also because of its association with the Thai Royal family. Foreign travelers (especially older ones) tend to love it because it's more laid-back and less touristic than destinations like Krabi and Phuket, even if those ones have objectively better beaches.
Which beach is better, Pattaya or Hua Hin?
If I'm honest, neither Pattaya nor Hua Hin have excellent beaches. The sands aren't white; the water, while relatively clear, isn't the gorgeous blue color you see on Thailand's islands, especially those in the Andaman Sea. However, if you include offshore Koh Larn in the discussion, I'd probably give Pattaya the nod over Hua Hin.
The Bottom Line
Comparing Hua Hin vs Pattaya is a more interesting discussion than even I initially assumed. When I very first started visiting Thailand, I didn't care much for either of these cities, let alone their less-than-stellar beaches. With this being said, when you look past the fact that Pattaya is neither Krabi nor Phuket (or, necessarily, a sex tourism hub), and see Hua Hin not for its average beach, but for its amazing hotels and restaurants…well, it puts things in a different light. Then again, it could just be that I'm getting old, and now fit more neatly into these places' target demographics! No matter where your Thailand trip takes you, I hope you'll consider hiring me to plan it.