Singapore is a country I've grown to love more the older I get. During my first trip there, in 2010, I found it unnecessarily expensive (and restrictive), and although I was lucky enough to get a free room at the Marina Bay Sands, left not necessarily wanting to return.
But return I did, more than half a dozen times. And with every year that passed, the cleanliness and modernity of the city-state in comparison to all the other countries around it made it all the more appealing a destination. Today, I'd almost go so far as to say it's one of my favorite places in Southeast Asia.
No matter how you feel about Singapore—or indeed, whether you've set foot there yourself—it's easier than ever to travel from Thailand to Singapore. Here are all the ways to make the journey.
Why Singapore Perfectly Complements Thailand
Although I've traveled multiple times to Singapore from Thailand, it's taken several journeys for me to really appreciate Singapore for what it is. Which, both in terms of Thai cities like Bangkok and Chiang Mai and other hubs of the region, is the yin to Southeast Asia's yang. There's a certain level of order in Singapore that, while it's become less pronounced as other countries develop, is still a breath of fresh air.
In particular to Thailand, I find that Singapore's hawker culture is similar enough to Thai street food, but different in ways that matter, such as a greater focus on seafood, and of course better cleanliness. I also like how Singapore is multicultural (and therefore a bit more accessible) than Thailand, whose own culture took me many years to find my way into.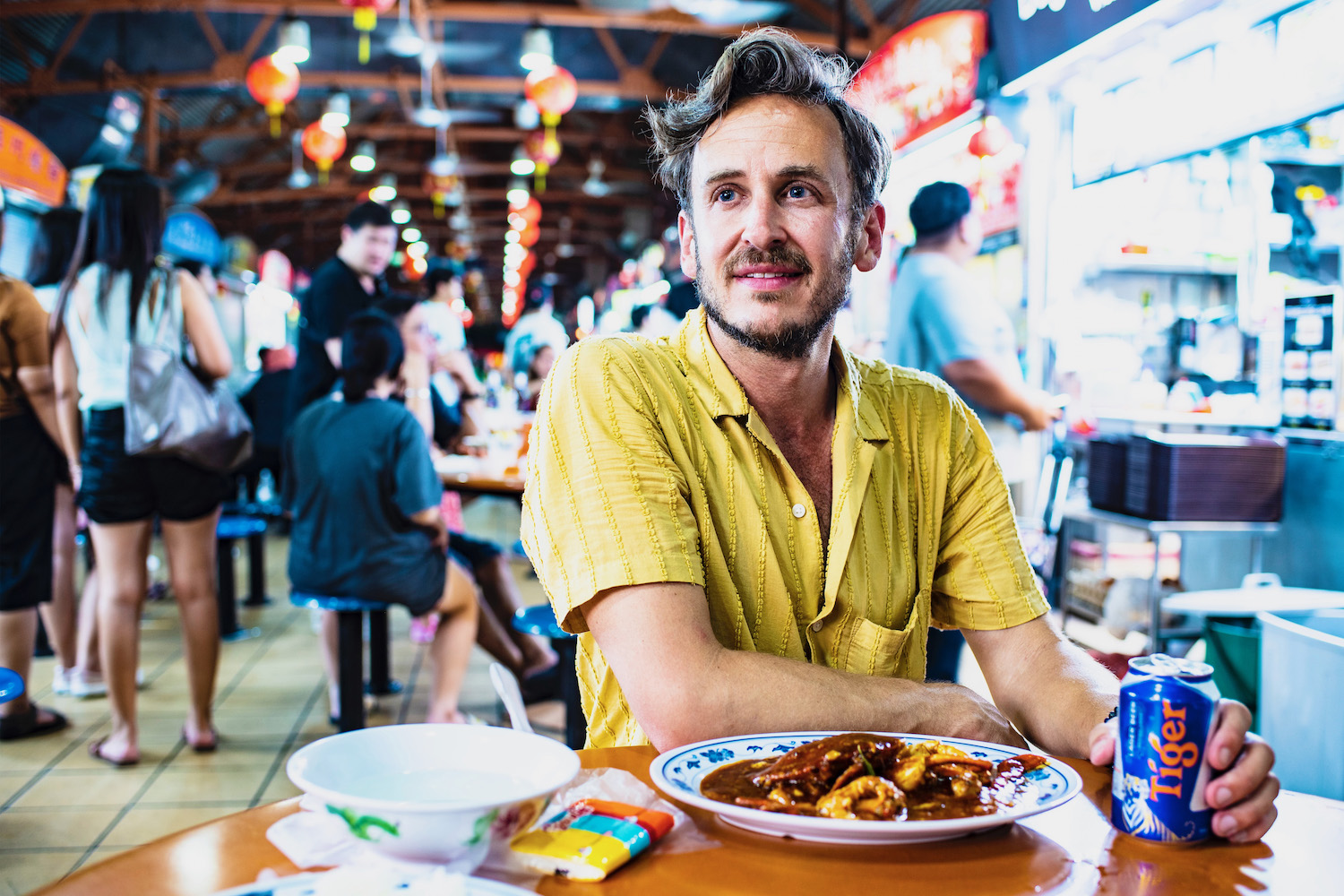 All the Ways from Thailand to Singapore
Fly from Bangkok
The easiest and most direct way between these countries is to browse flights from Bangkok to Singapore and go from there. Note that flights to Singapore from Bangkok depart from both of Bangkok's airports: Suvarnabhumi (BKK) and Don Mueang (DMK).
Fly from Chiang Mai
Planning to be in northern Thailand? Rather than backtracking to Bangkok, you can fly nonstop from Thailand to Singapore via Chiang Mai's airport (CNX). Note that flight options here are less numerous, which means you might need to be prepare to pay more for this option.
Fly from Phuket
Another option for flights to Singapore is to start on the island of Phuket. Thanks to its popularity among Singaporeans, there are plenty of flights to Phuket Airport (HKT). You may also be able to fly from Krabi Airport (KBV) if you plan to be in Railay Beach or on Koh Lanta.
Fly from Koh Samui
The good news? Koh Samui is another popular gateway for reaching Singapore from Thailand. The bad news? Because one airline (Bangkok Airways) owns Samui Airport (USM), prices tend to be extremely high. I'd recommend booking far in advance if you plan to take this option.
Go (indirectly) by train
While you'd think there would be plenty of trains from Bangkok to Singapore, the opposite is true. The only direct option is the five-star Orient Express, which is wonderful, but not for those on any kind of budget. Alternatively, you can travel southward from Bangkok to Surat Thani via local trains, then cross the Malaysian border and ride Malaysian trains down to Johor Bahru, where you can cross into Singapore by land. Keep in mind that this journey will take a couple of days!
Is Singapore Worth Visiting?
Singapore is absolutely worth visiting, although as I've explained many times throughout this post, it has hit me differently at different stages of my life. At this point, I'd say Singapore's main selling point is its multiculturalism. I love how, within a day or two, you can enjoy the culture and cuisine of China, Malaysia and India, all tied together in the neat ribbon of Singapore's society.
The beauty of traveling from Thailand to Singapore is that it's not a very long journey. So even if you end up not being as crazy about Singapore as I've become over the years, you haven't wasted much time and money. And who knows? You might simply be planting the seeds of a future love affair, which is the main purpose my early forays to Singapore served.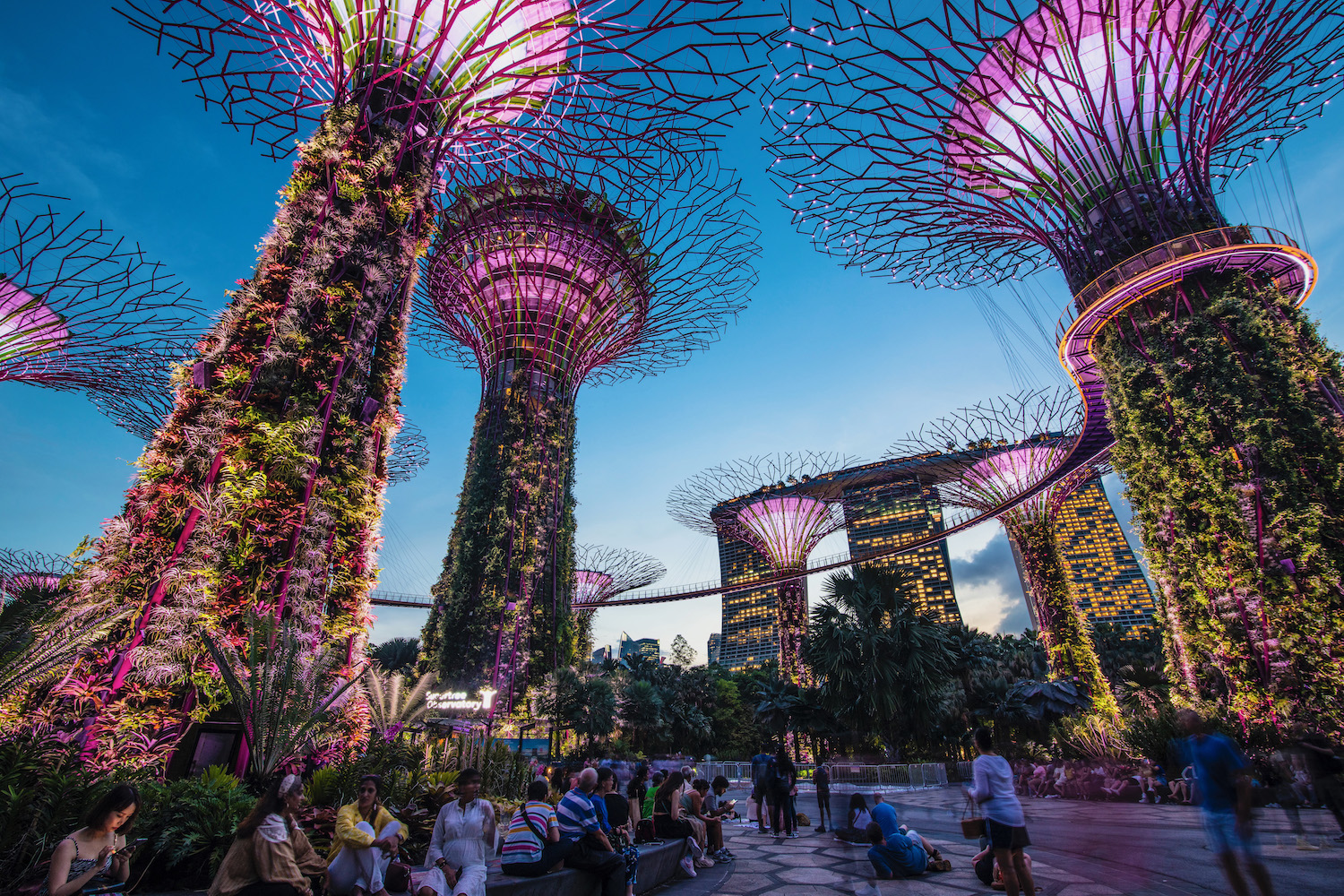 Other FAQ About Traveling from Thailand to Singapore
Is there a train from Thailand to Singapore?
There are a few trains operating between Thailand and Singapore. However, unless you plan to take the high-luxury Orient Express service (which only operates once per week), you will need to string together a complicated journey of local trains that takes a very long time to complete.
Can you fly from Thailand to Singapore?
There are dozens of flights per day between Thailand and Singapore. You can fly from major Thai hubs like Bangkok, Chiang Mai and Phuket, and fly on both full-service carriers like Thai and Singapore Airlines, and low-cost carriers like AirAsia and Scoot.
How far is Singapore from Thailand by plane?
From take-off to touch-down, your flight between Thailand and Singapore will take somewhere around two hours, with destinations in Thailand's south (such as Phuket) a bit less than this, and flights to Chiang Mai requiring close than three hours. I recommend flying in late morning to arrive in your destination right around hotel check-in time. Do also keep in mind that Singapore is an hour ahead of Thailand, time-wise.
The Bottom Line
There are plenty of ways to get from Thailand to Singapore, once you decide you'd like to visit the city-state. The easiest way, not surprisingly, is to fly from a major city like Bangkok or Chiang Mai to Singapore's Changi Airport, but that's not the only way. If you've got some time and a sense of adventure, there are various train routes you can use to travel from railway hubs all over Thailand to Singapore. Need personalized help planning your adventure around Southeast Asia? Then I do hope you'll commission a custom itinerary, whether just for Thailand or for the whole region.